VajApple White Women's Tank (Tencel)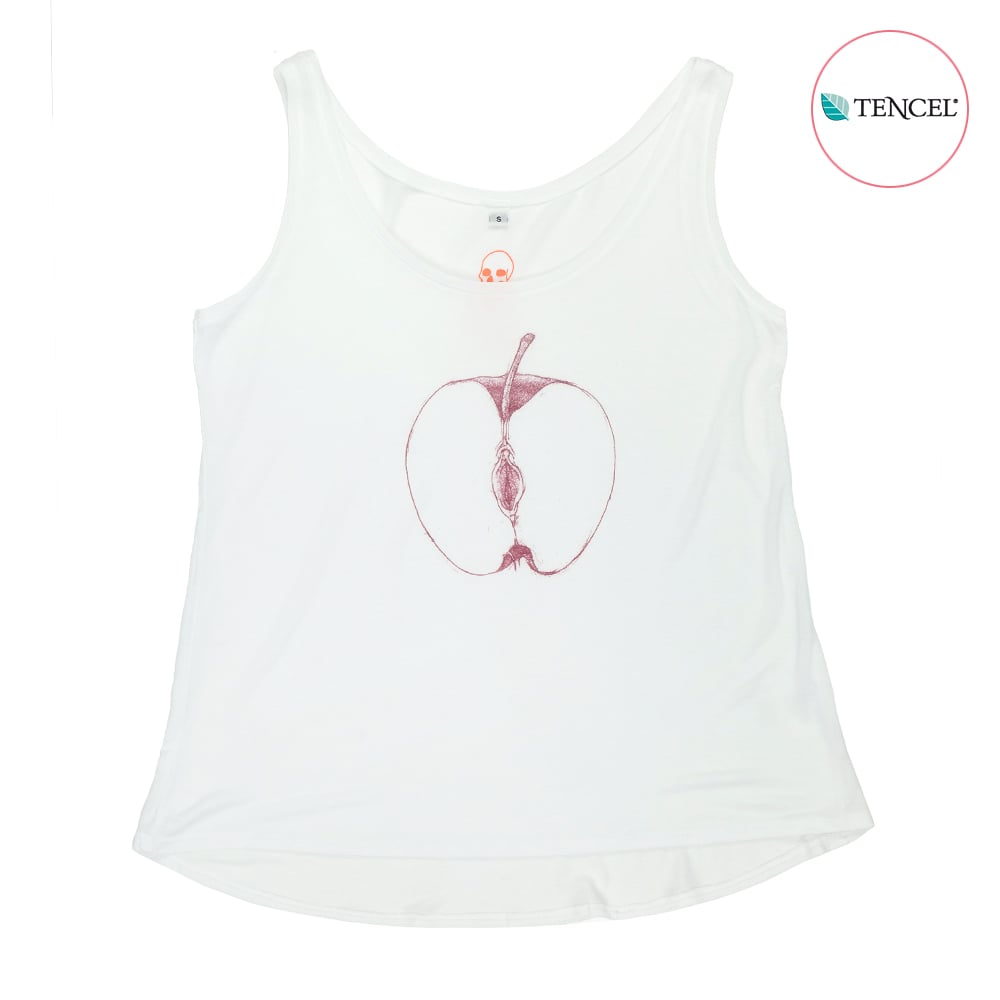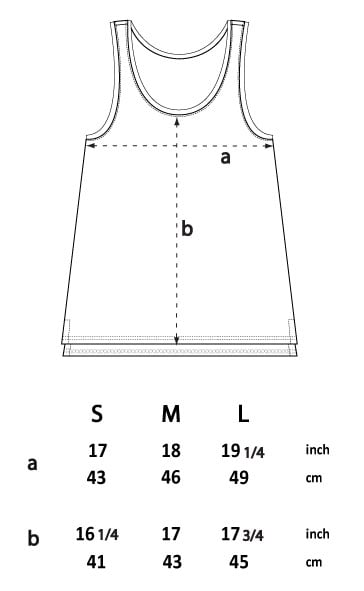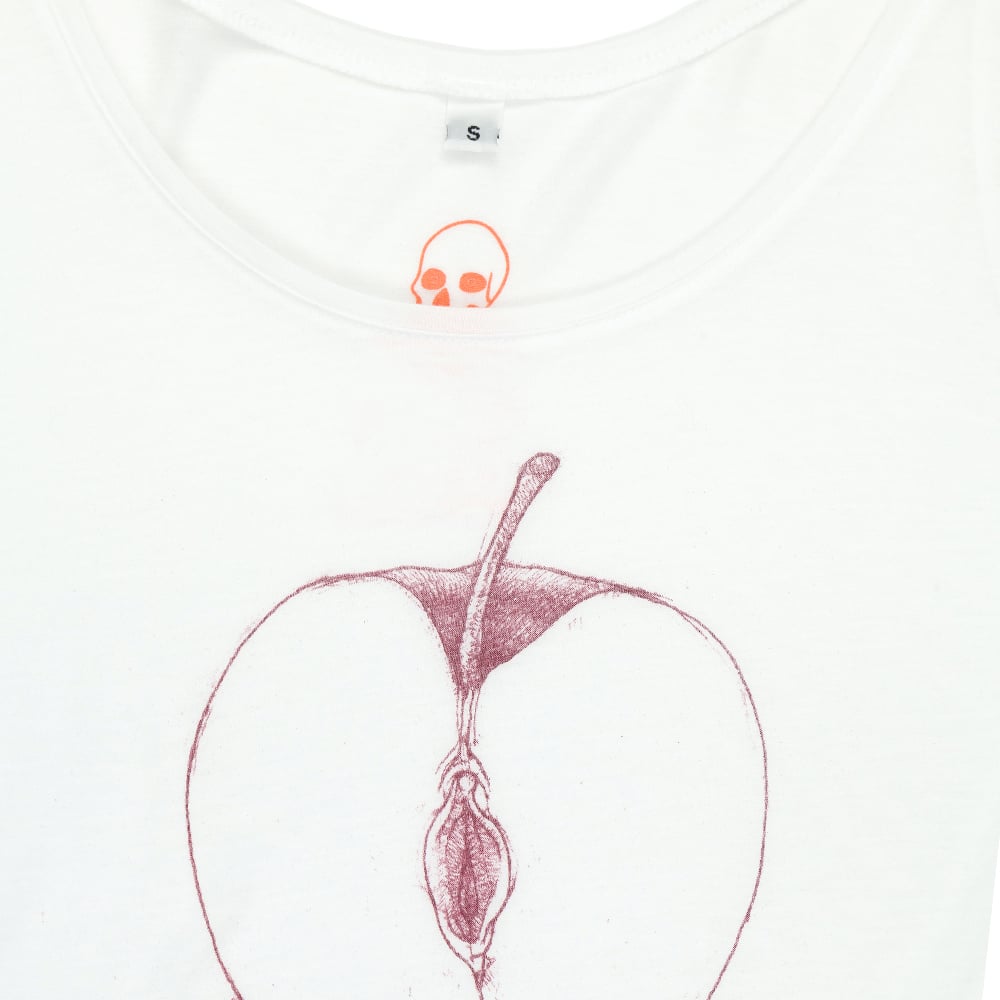 Our apple design is inspired by feminists and feminism, showing solidarity with our sisters and like minded people!
This print reflects our quest for knowledge and an awareness of one's self. Too often women's bodies are censored in a false attempt at politeness or misguided shame. If it's only male cherubs allowed to pee in the birdbaths of the world we have a problem, let's represent! Half the world's population has one, don't be shy!
WOMEN'S CURVED HEM JERSEY TANK TOP - Climate Neutral®
50% Combed Organic Cotton
50% Tencel© Lyocell
(Made from sustainably sourced Eucalyptus tree Pulp)
Jersey 4.13 oz / 140 g
This is a loose fit women's Tank top, for when you're looking for a drapey vest made out of the softest and most ethical of materials. The back is longer than the front, and the curved hem leads to a comfortable fit around the hips.
Tencel is a eucalyptus material, well known for its outstanding physical characteristics, silky softness and luxurious drape.
This sustainably sourced eucalyptus tree fibre is perfectly smooth and not prone to bobbling like many synthetic alternatives. Natural and vegan, it's a great alternative to silk and linen style fibres!
Cleverly, it inhibits the growth of bacteria in the material by moving moisture to the outside and evaporating quickly before biology gets into the mix and makes it smell. This is the perfect t-shirt for a long, humid summer, festival fashion or as a travel essential for a backpacking holiday.
90% reduced Carbon Footprint,
Fair Wear Foundation made for peace of mind in manufacturing. Made with ethical trade and justice for workers. We don't want to make a garment covered in tears, no matter how rebellious our images are!
Illustrated by artists, ethically produced!