Axe Unisex Sports Grey T-Shirt (Organic)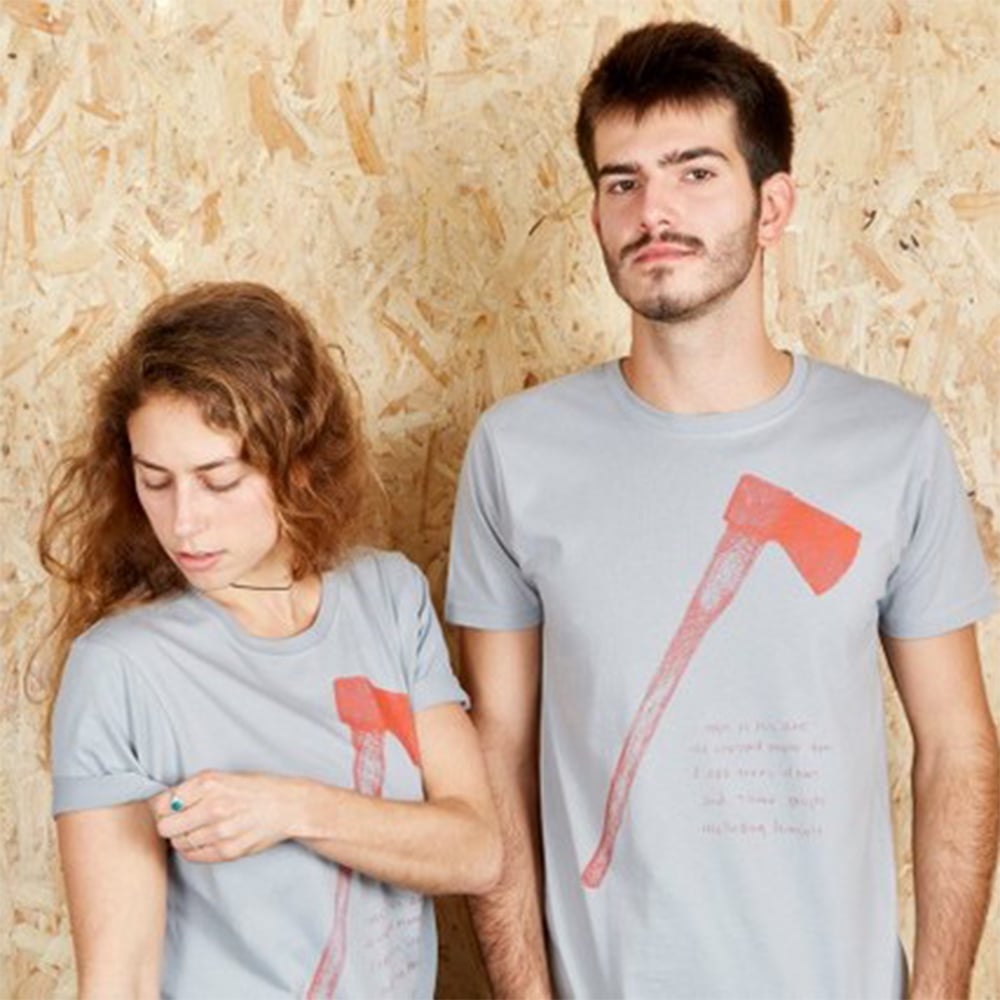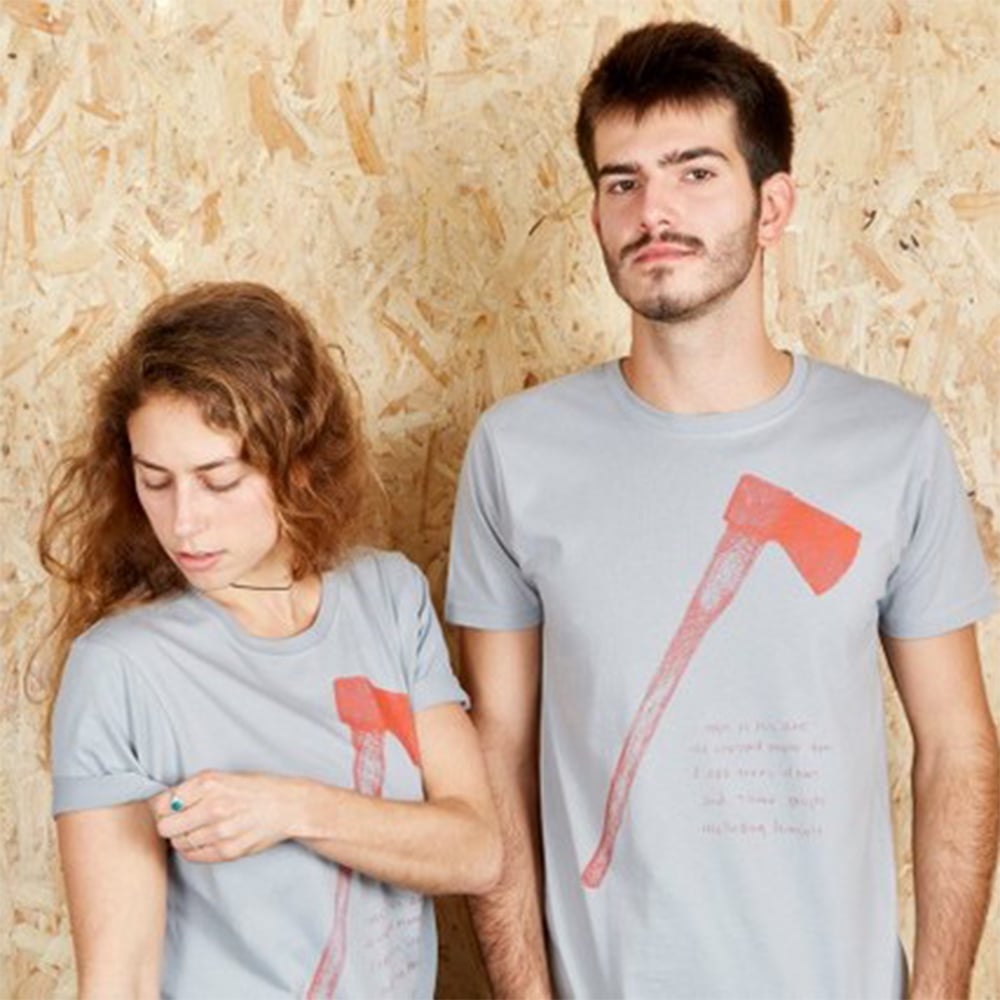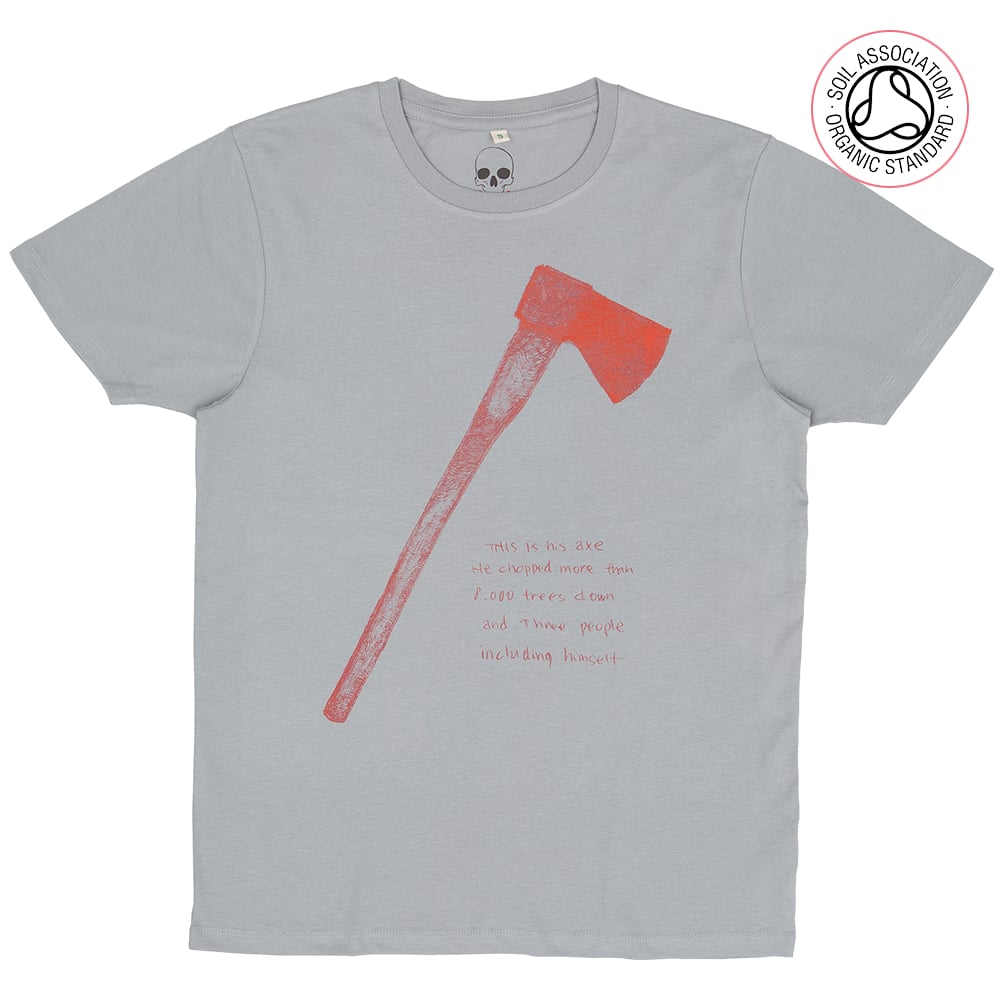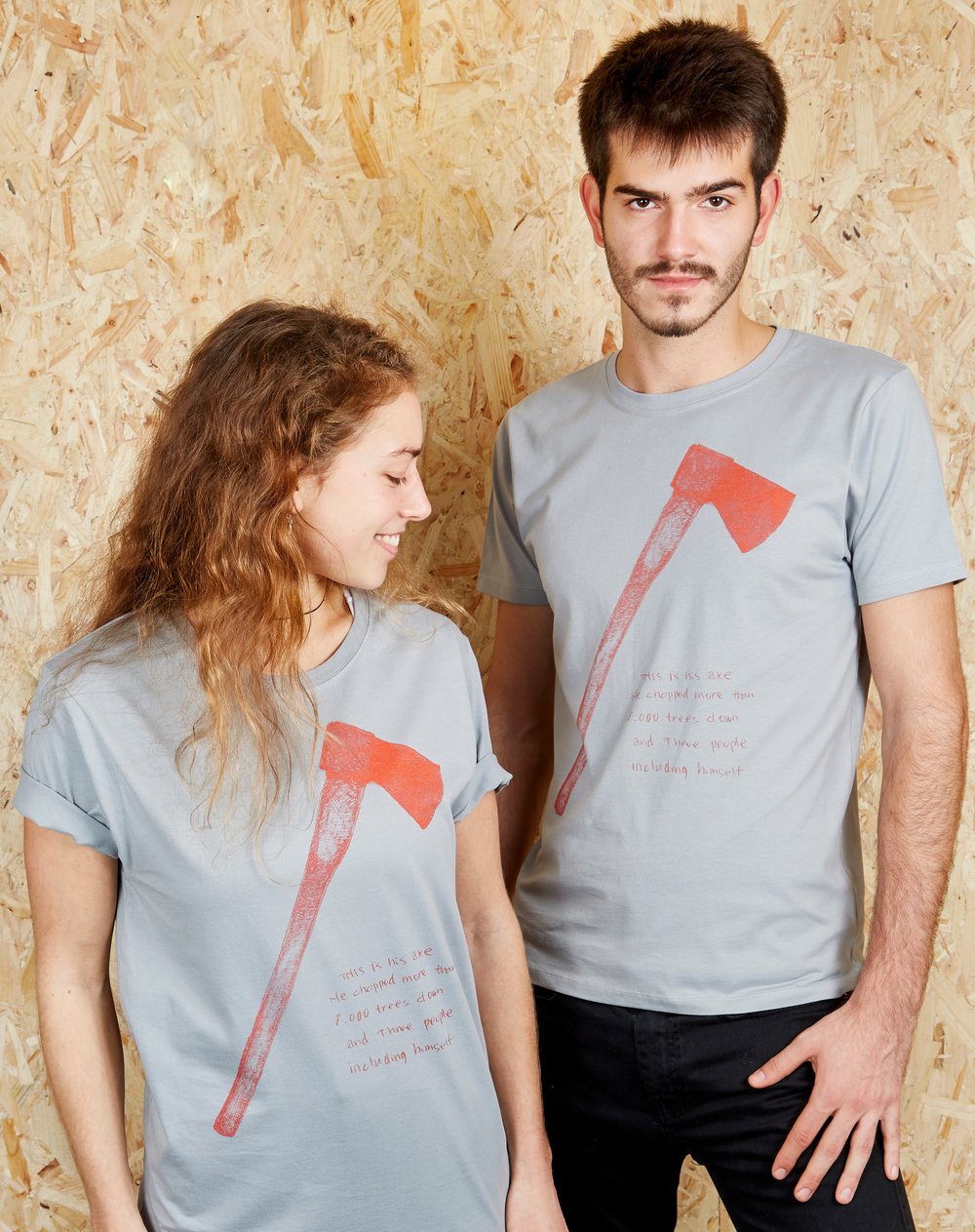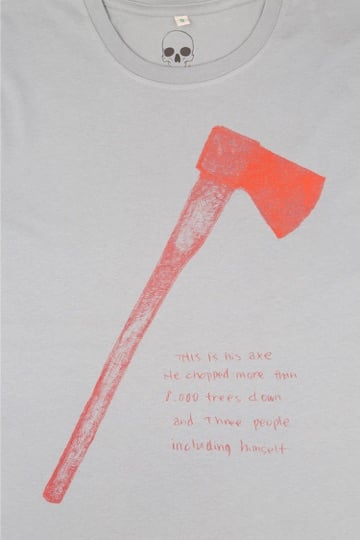 50% off, was £27, now £13.50p (last sizes remaining)
The woodsman was the hero, But most Grimm tales have a few twists!
Speculation to whip up our outrage.
Proper journalism doesn't get us all excited as it leaves less room for our imaginations to run riot!
Is it enough to make you run off and live in the wild?
UNISEX JERSEY T-SHIRT (Climate Neutral)
100% Combed Organic Cotton
Jersey 4.6 oz/ 155g

Being a slightly roomier unisex T-shirt, this is an excellent fit for either women or men or anyone in-between! This T-shirt is somewhat more spacious, so we strongly recommend checking the sizing chart for dimensions.

100% Organic Product,
90% reduced Carbon Footprint,
'Fair Wear Foundation' made, for peace of mind in manufacturing.
Made with ethical trade and justice for workers. We don't want to make a garment covered in tears, no matter how rebellious our images are!
Illustrated by artists, ethically produced!