Caveman Unisex Red Two sided Pullover Hood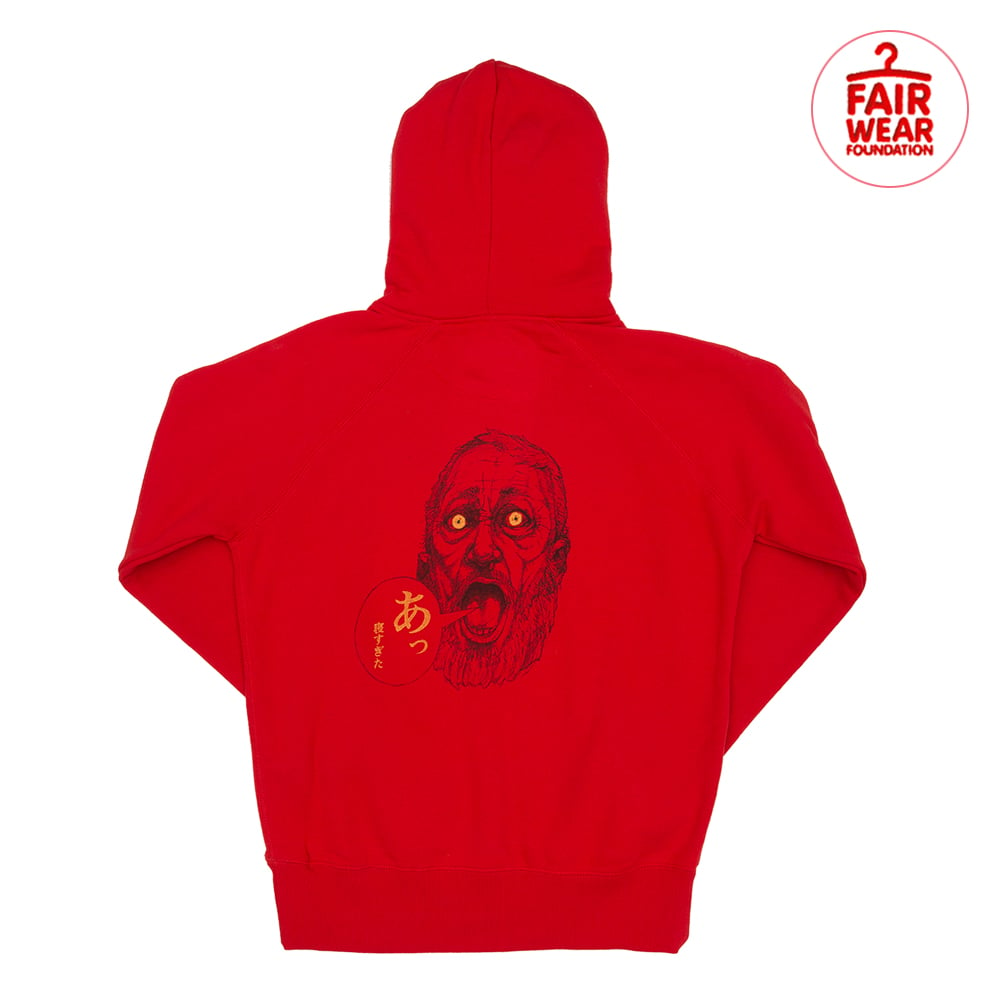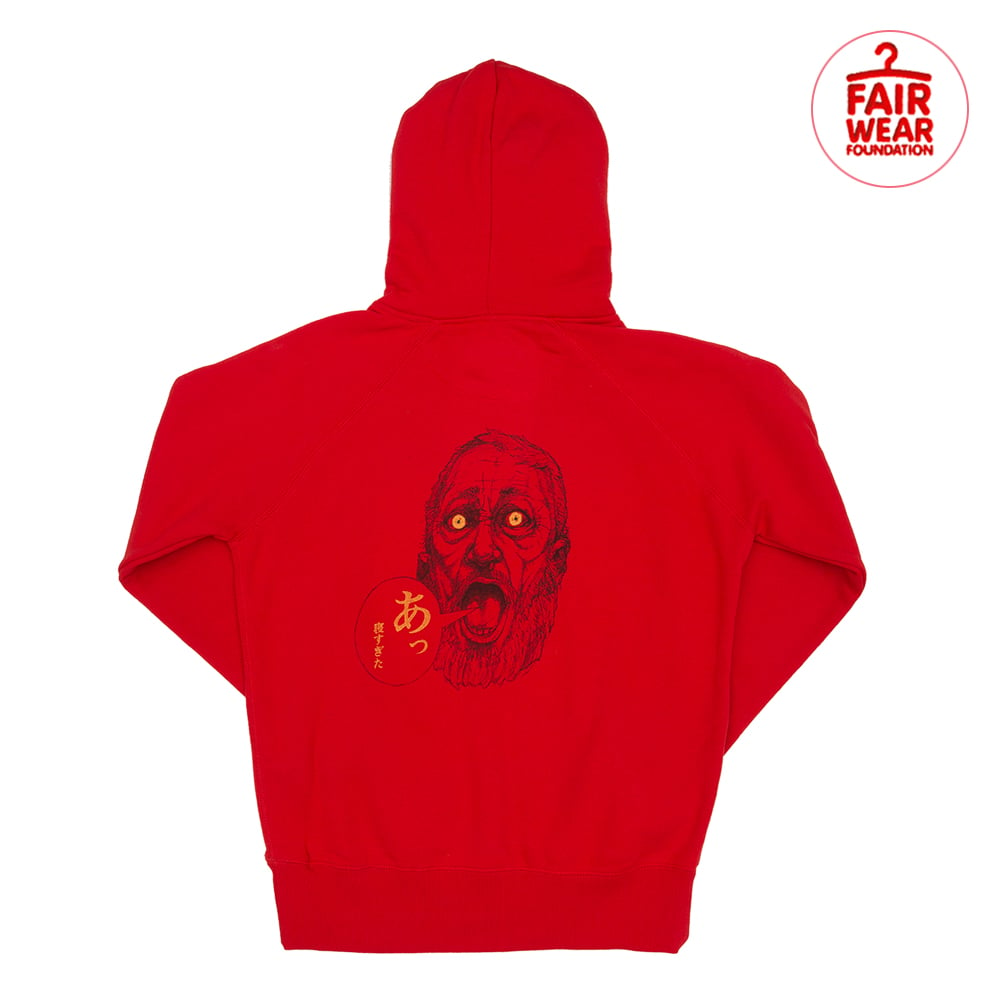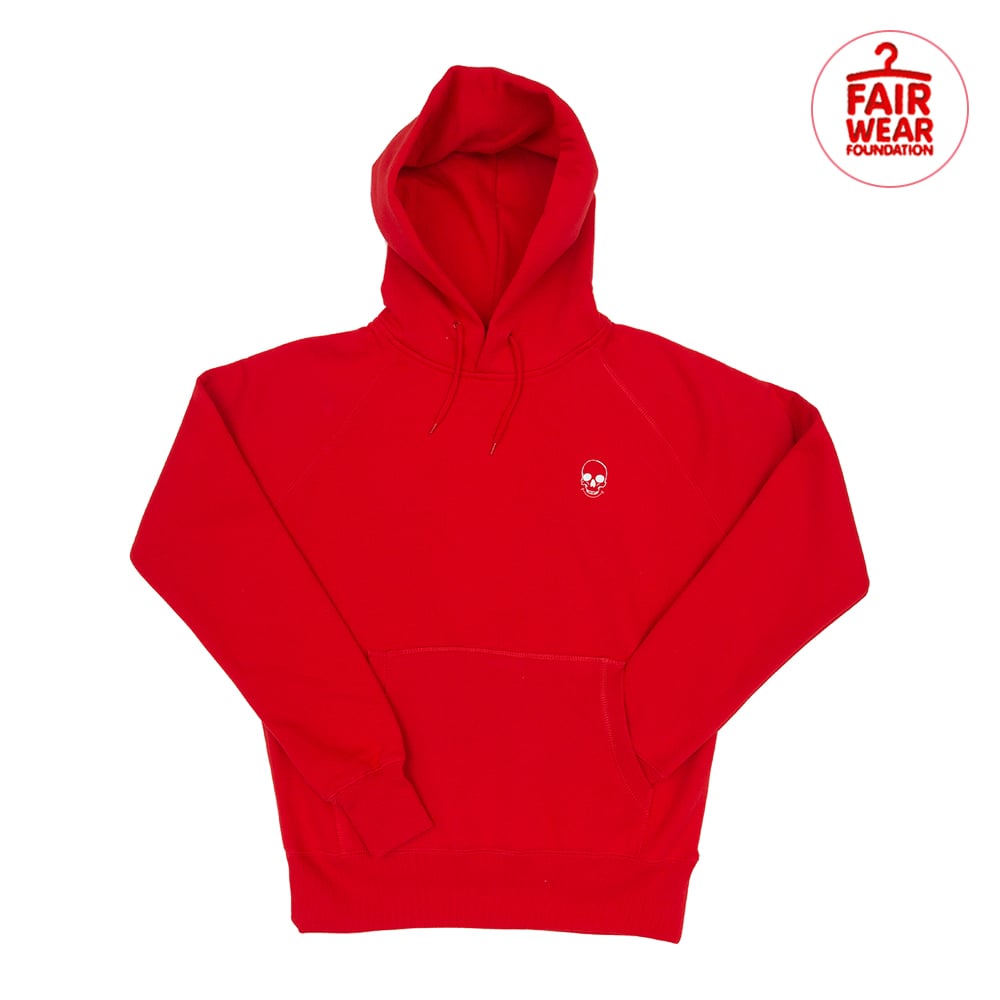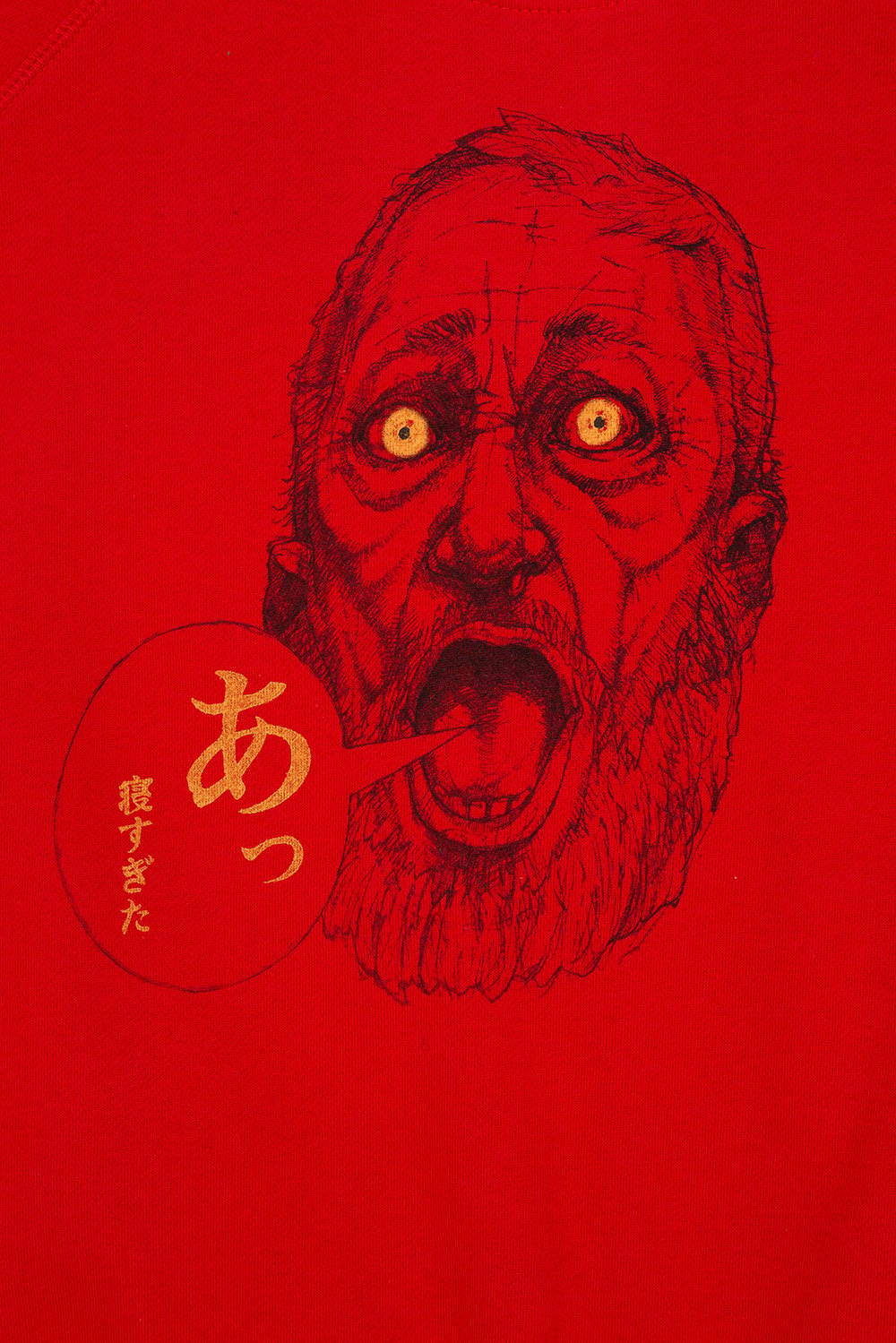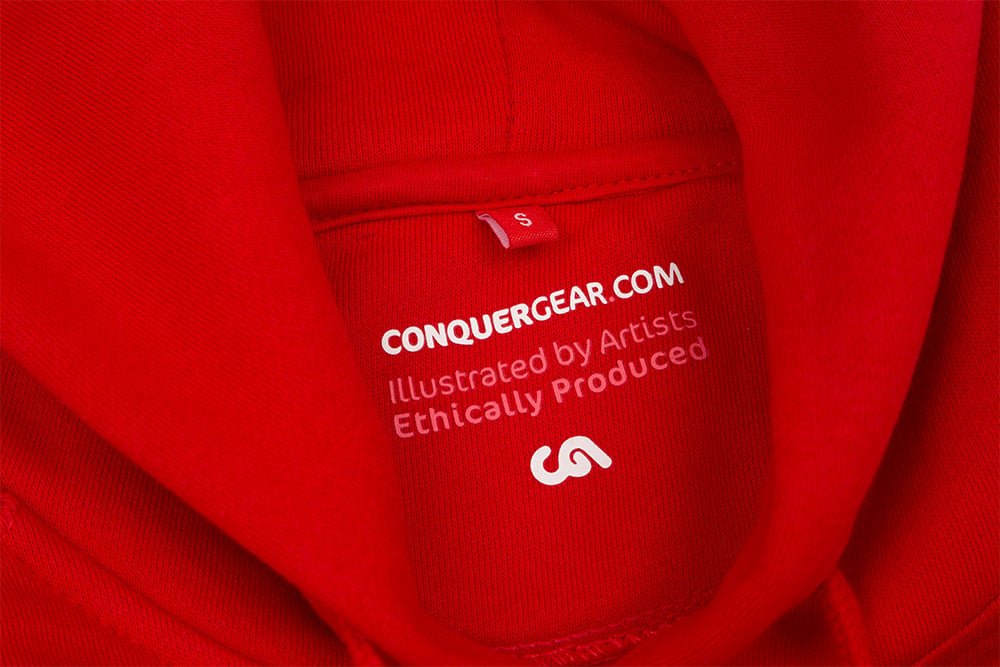 fun with Japanese Kanji, this otaku inspired design is intentionally pop art!
The Kanji Text reads: "WOW! I overslept". A humorous Japanese statement, with matching facial expression and wide crazy eyes.
We called him Caveman as we relate to this panic feeling when we awake to find we are late for our life in some way. Maybe not so much the vivid colour of his retinas though... he might want to get that checked out!
We find it the perfect design to wear if you like to imagine up silly things to tell people when they ask you, "what is he saying?" A lot of high jinxes to be had. Your imagination can run wild!
This hoodie comes with a skull logo on the front heart pocket!
Original illustration for Conquer Gear ® by Tomoya Hiramatsu.
UNISEX RAGLAN PULLOVER HOODY
80% Combed Cotton - 20% Polyester
Features a super comfy front pouch for hands to hide and a raglan sleeve style, this is a cold-weather garment to keep you toasty. Perfect for keeping warm with a double thickness material hood. With sizes from X-Small to 3XL, there is no one that couldn't pull this off (As long as they pulled it on first that is)
As this is Unisex, women should note to buy one size smaller than our regular women's T-Shirts and sweats. The sizing of X-small is equivalent to most of our women's small items.
For a perfect fit, you should check the sizing chart before you order.
This garment is audited by the Fair Wear Foundation for peace of mind in the old manufacturing conditions malarkey because no one wants a garment covered in tears.
Illustrated by artists, ethically produced!