Elephant Unisex Ash Stripe Tank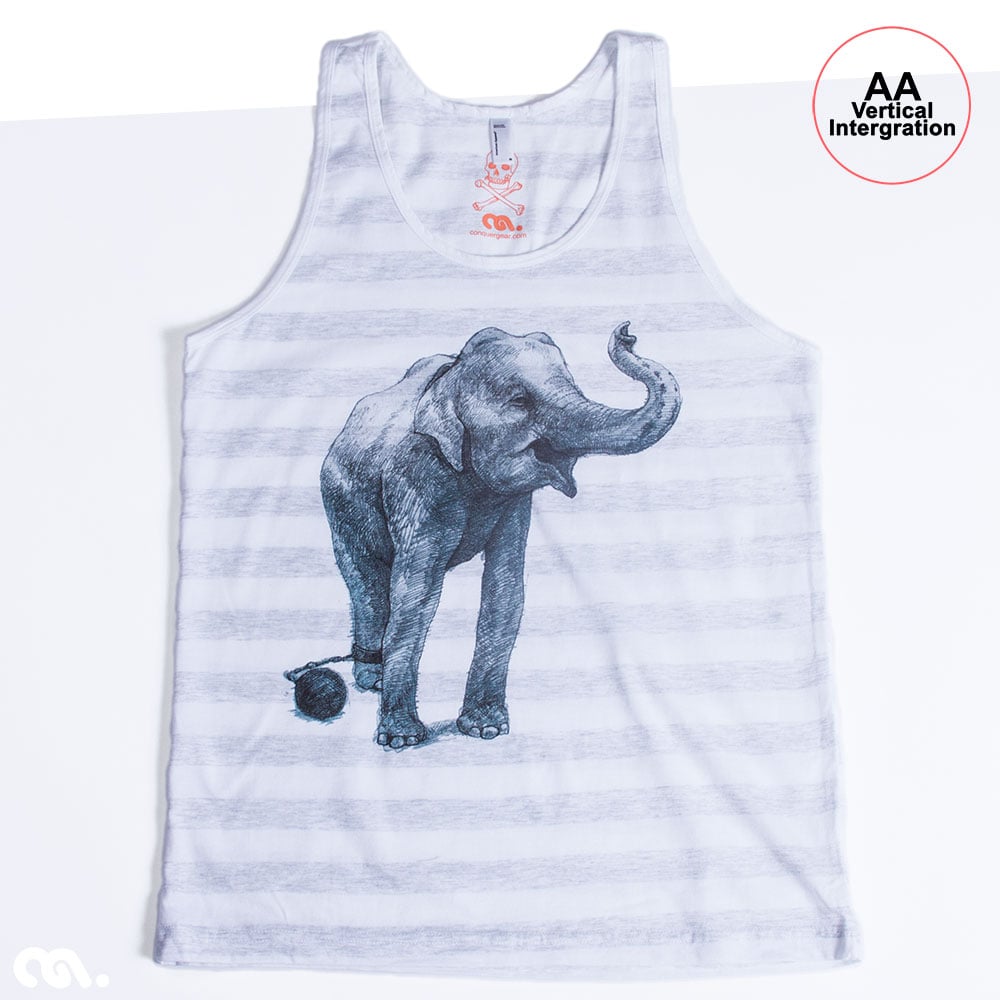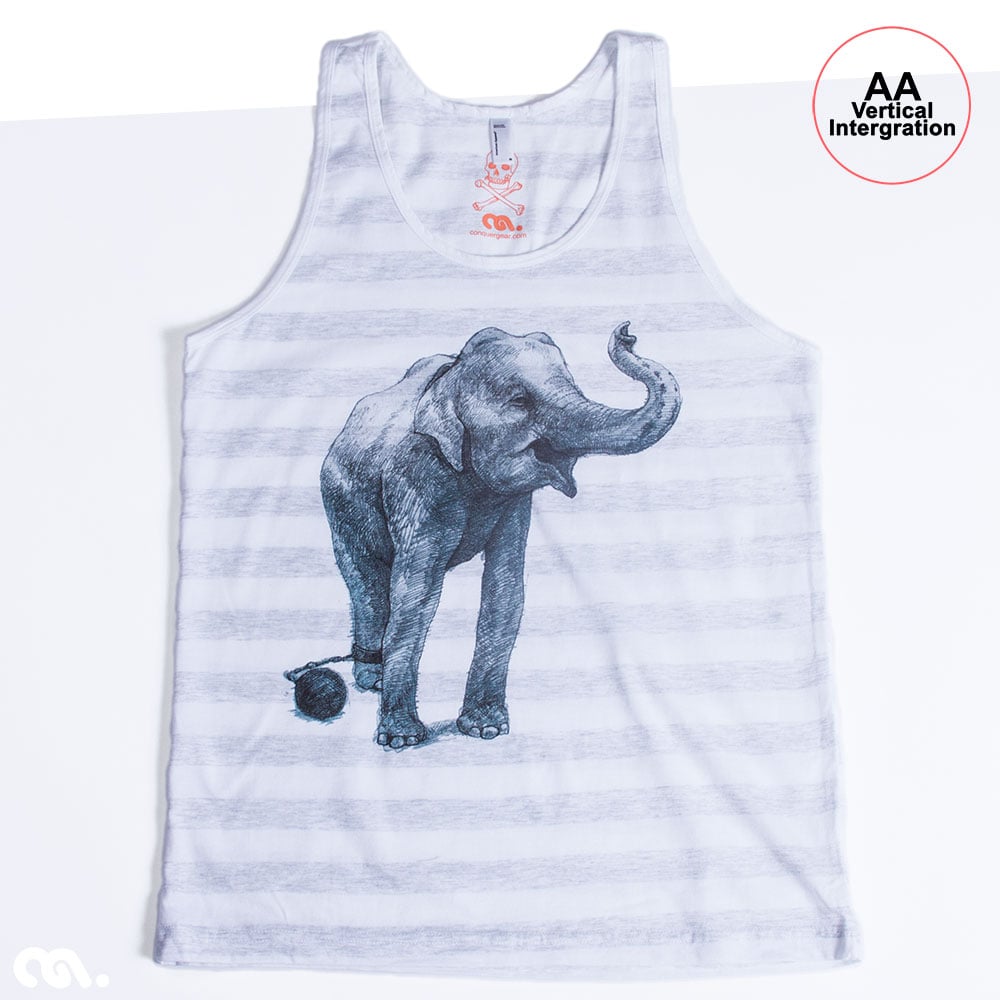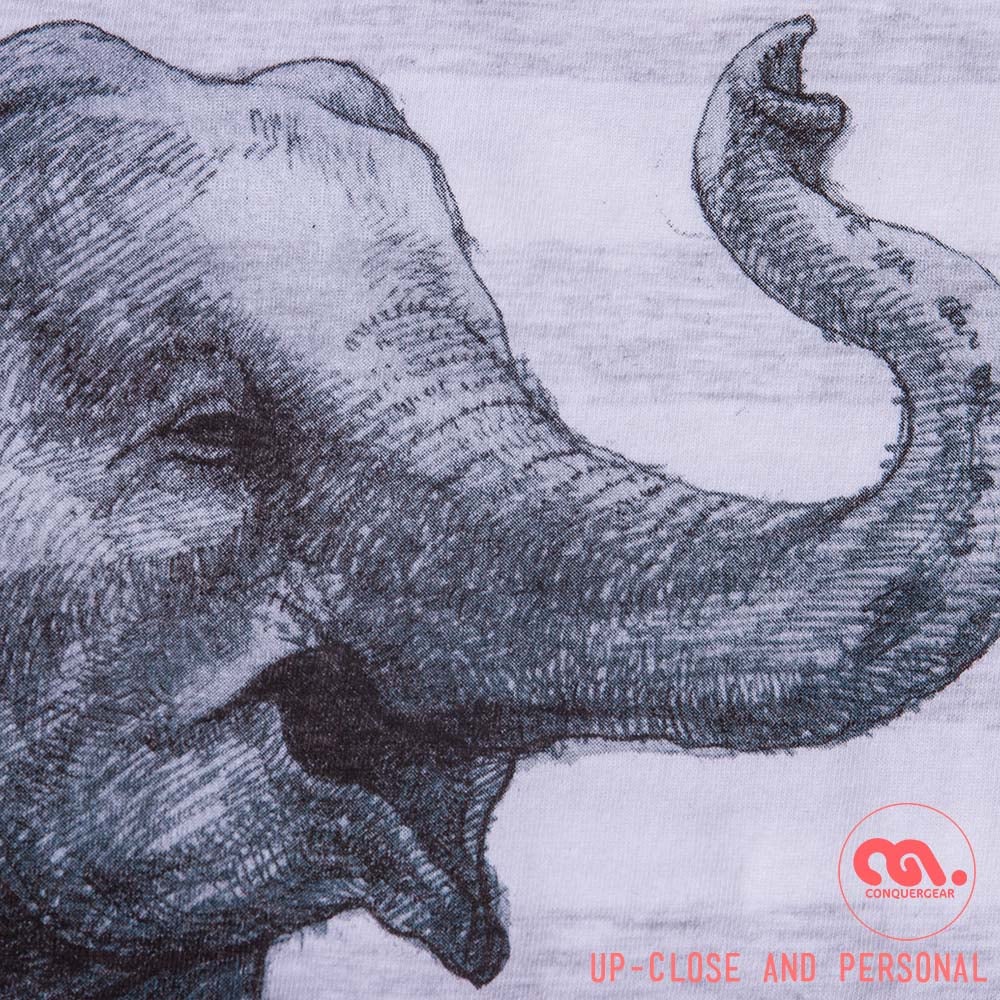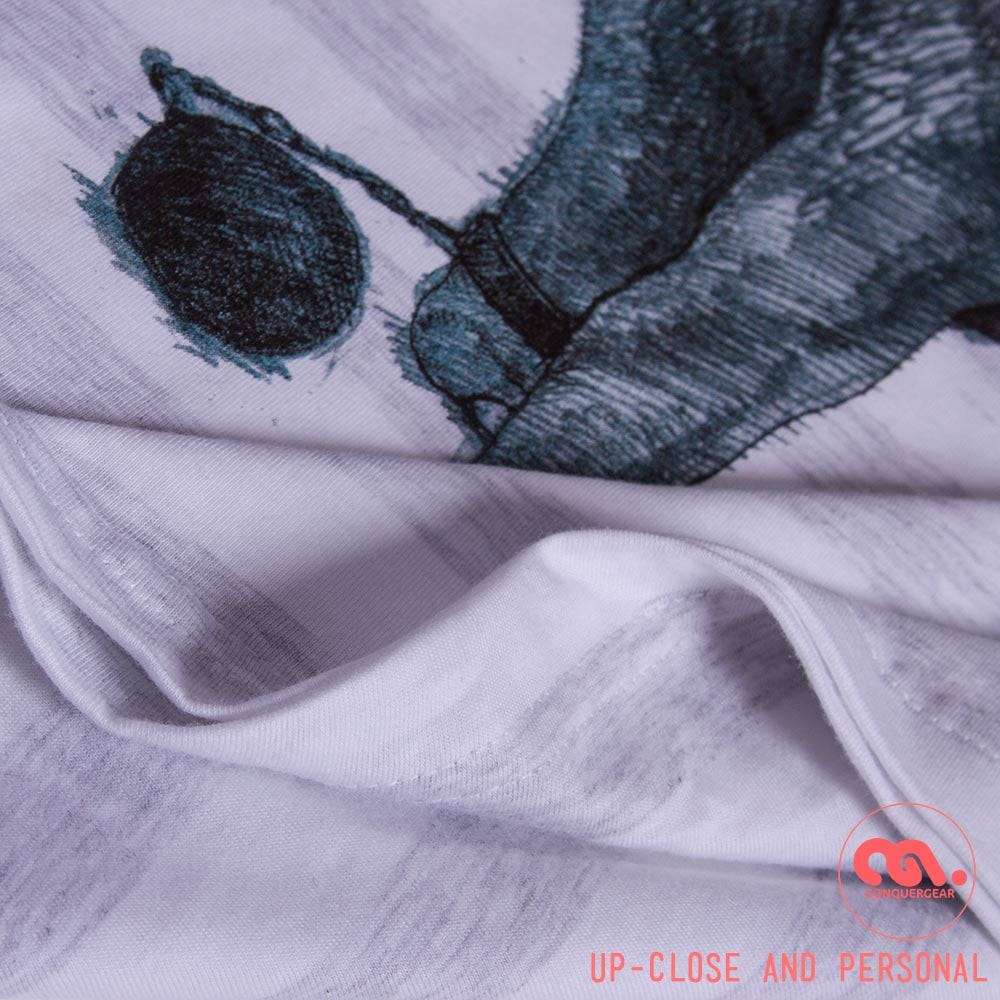 50% off summer tanks, was £27 now £13.50p
This design was born out of the hypocrisy of our blind 'love' of animals.
Elephants have always been used for our own purposes, even if it is to sell nature documentaries, safaris or cushion covers. Our ball and chain symbolise the human ego, chaining the elephant onto the item we parade around in.
"Look here mum, I'm an animal lover!"
Would they exist without this one-sided relationship in an overdeveloped world though? We, humans, are the weird ones, attaching emotions to animals that are 'like us', without really acknowledging that we are animals too!
Original illustration for Conquer Gear ® by Tomoya Hiramatsu.
UNISEX VEST / TANK TOP
Made of 100% fine ring-spun combed cotton, this lightweight fine jersey is exceptionally smooth.
• 100% Fine Jersey cotton construction
• Fabric weight 4.3 oz
Unisex size – women may prefer to order one size smaller, the XS is equivalent to a small girl's item,
Check the sizing chart for width and length dimensions.
Garment supplied by American Apparel who apply a vertical integration strategy to their manufacturing process.
All our garments coming from AA are produced under the same roof in downtown Los Angeles. Purpose-built, the factory minimises waste and delivers fair wages and treatment for all employees.
This garment is from before they shut down the LA production, so very limited stock items left. Get them while you can as we no longer supply from AA.
Illustrated by artists, ethically produced!