Life Ain't Beautiful Unisex Black Hoodie (Organic)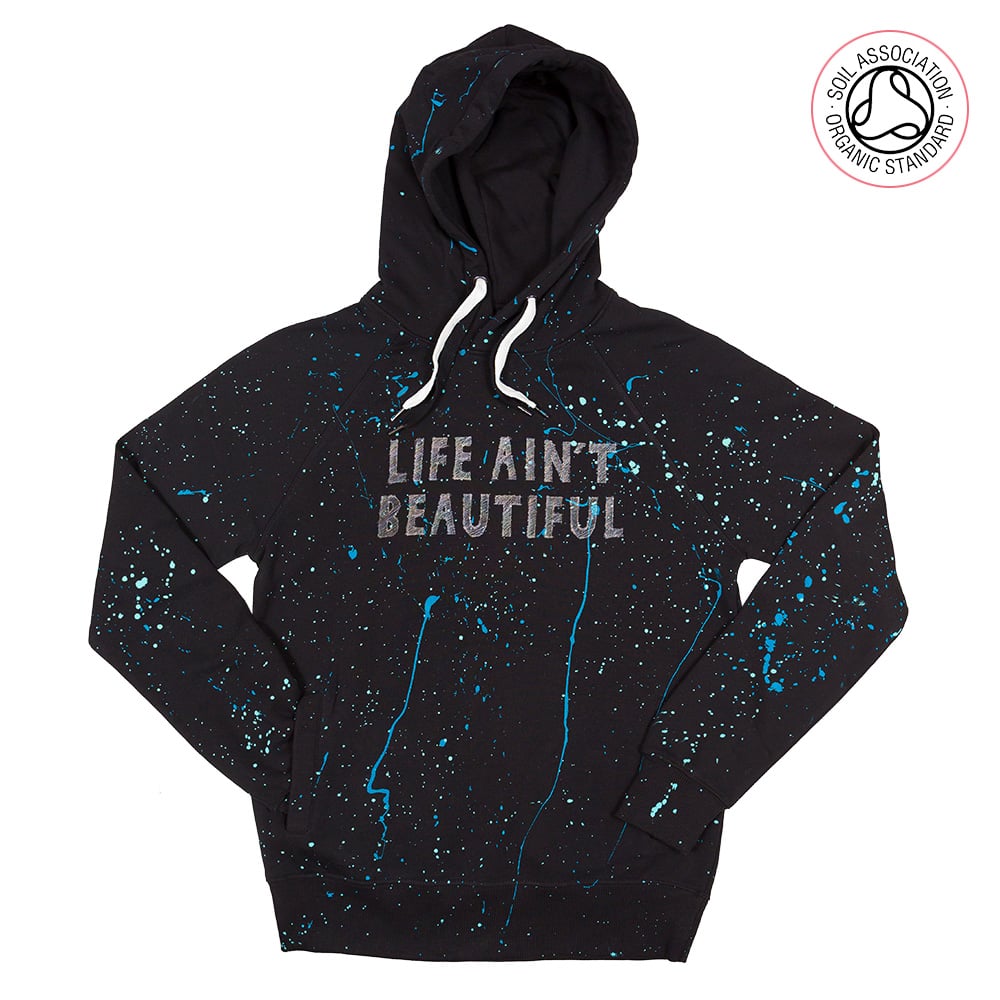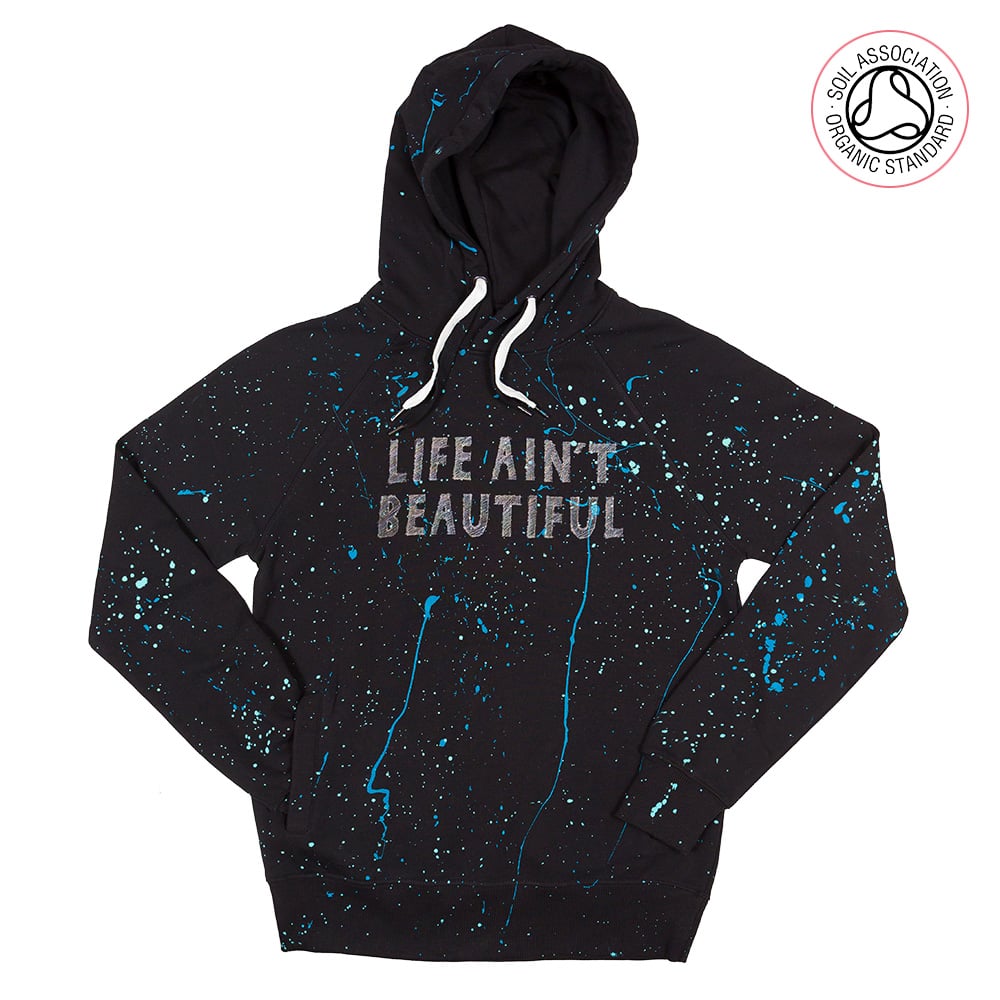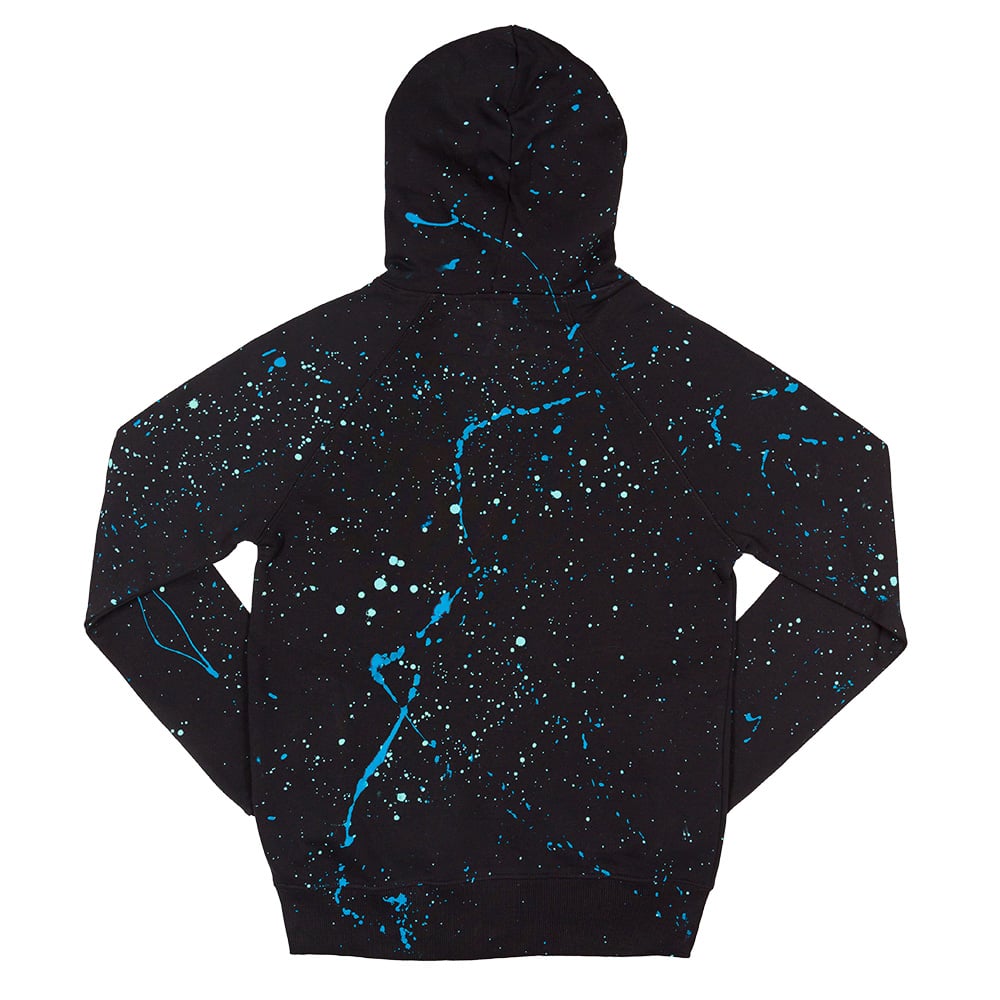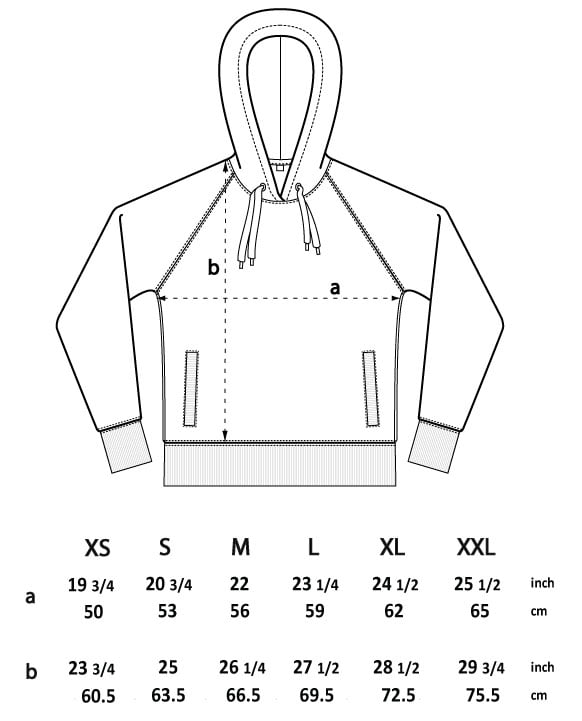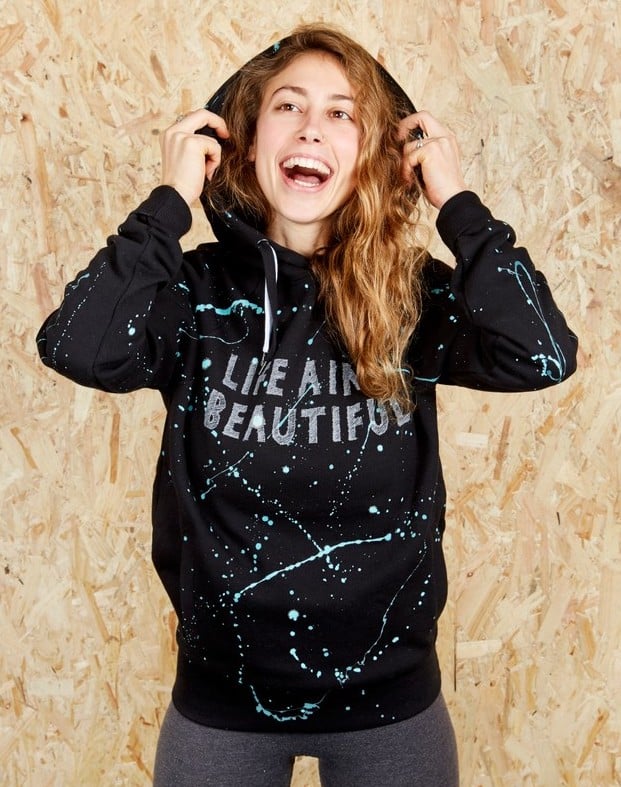 Life is beautiful - Is this oversimplified saying ever true? To find beauty, look past the prominent and away from life-affirming, empty slogans.
See beyond a dictated idea of beauty, one that often floats on the surface, and leave behind life-affirming, empty 'meaningless' slogans.
Revel in your interpretation of this item that is yours alone!
Making these garments gave us bad backs. It's tough work; individually defacing each item of clothing by hand! The final result is subjectively beautiful for those that think, don't you?
A limited-edition clothing item, no more than 200 total will ever be produced for every style option. Each garment is splashed with the same ink colours, but you should expect no one to be precisely the same. Your t-shirt will be as unique as you are! (*NOW WITH ELECTRIC BLUE STREAKS)
Original illustration for Conquer Gear ® by Tomoya Hiramatsu.
UNISEX ORGANIC PULLOVER HOODIE - Climate Neutral®
100% Combed Organic Cotton
Brushed 3-ply 8.3 oz/ 280g
Luxury feeling and made of 100% combed organic cotton. A hood that will do the job of keeping you toasty. No artificial fabric extras just 100% organic making it a lot less stuffy than other hoods. This outerwear garment has two individual cut front pockets and a double-layered hood. Breathable, warm and quality item for all seasons; Skilled and well-paid artisans make it so you can live in it forever (Almost)!
Women buying it for unisex use should note to buy one size smaller than our regular women's T-Shirts and sweats. The sizing of X-small is equivalent to our women's small items.
100% Organic Product,
90% reduced Carbon Footprint,
Fair Wear Foundation made, for peace of mind in manufacturing.
Made with ethical trade and justice for workers. We don't want to make a garment covered in tears, no matter how rebellious our images are!
Illustrated by artists, ethically produced!