Life Ain't Beautiful Tote Shopping Bag (Organic)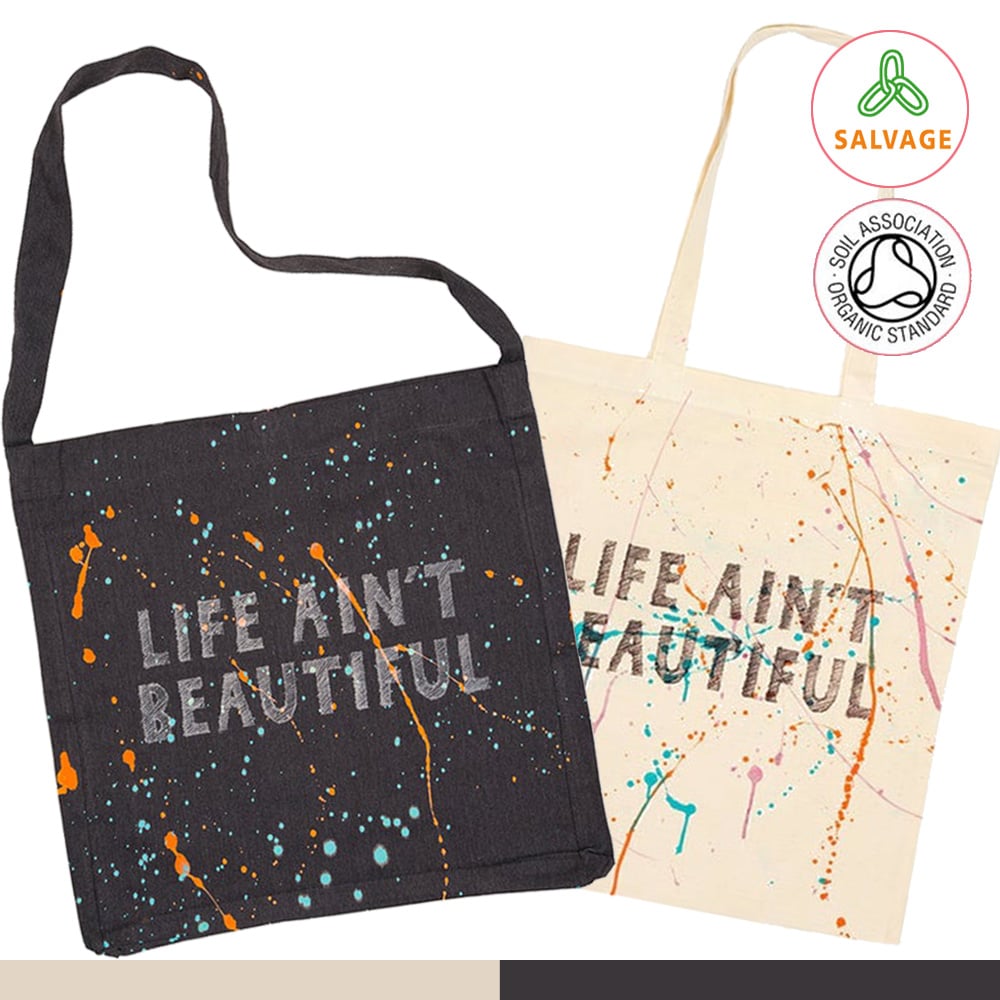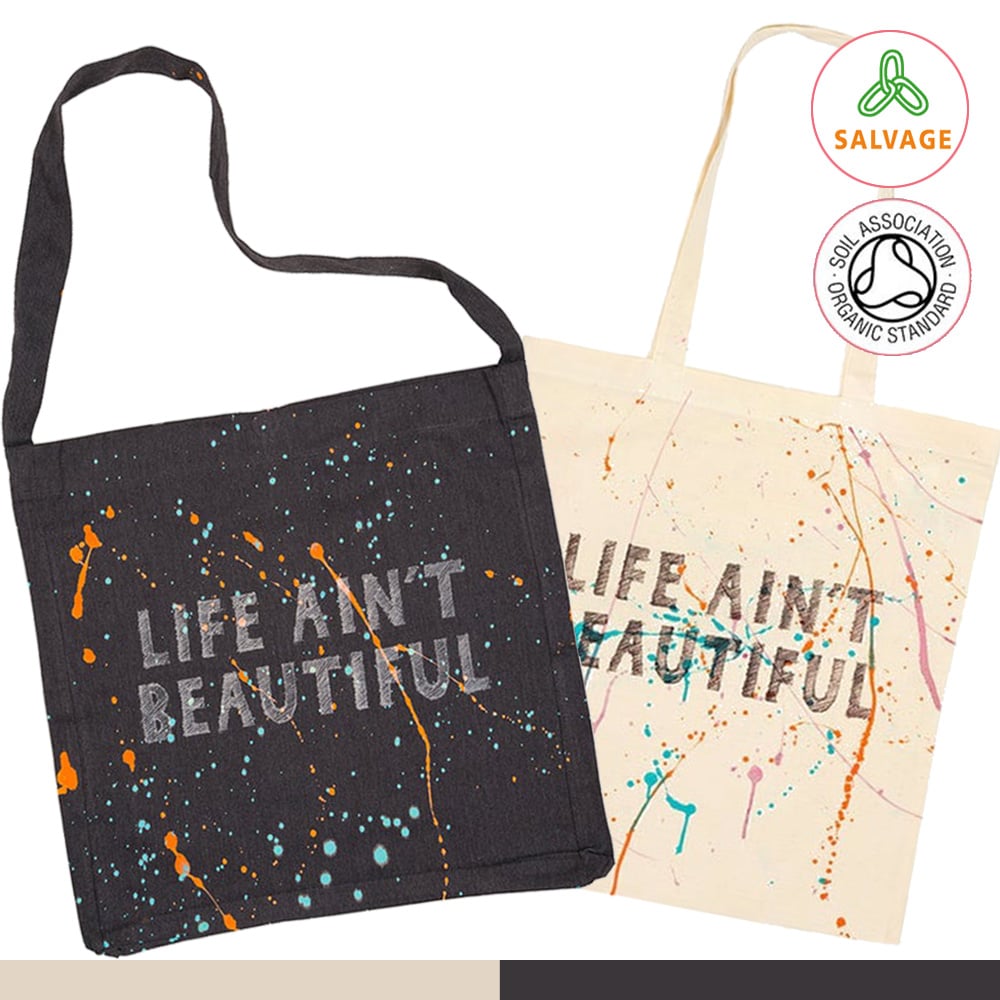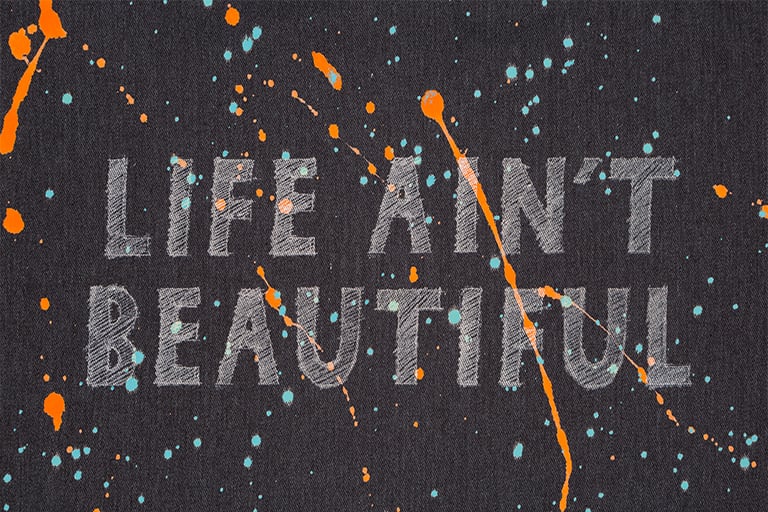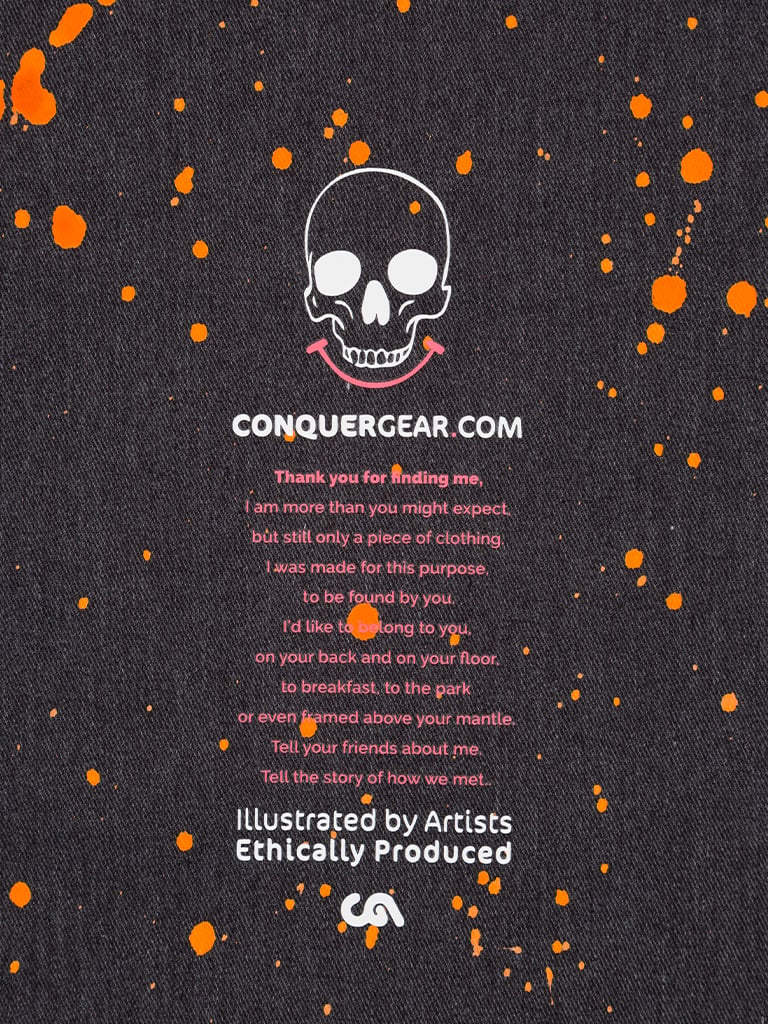 Is Life ever simply beautiful? To find beauty, must we look beyond the obvious?
Our collective consciousness often leads us to the dictated idea of beauty, one that often floats on the surface. Surely delight comes when you discover it in unlikely circumstances and revel in an interpretation that is yours alone!
Making this design gave us bad backs. It's tough work individually defacing each item of clothing by hand! But there was something cathartic and satisfying to see the final and subjectively beautiful result!
This design is a limited edition, no more than 200 total will ever be produced for every style option. Every Item has been individually defaced with the same ink colours, but no one is exactly the same!
Original illustration for Conquer Gear ® by Tomoya Hiramatsu.
CLASSIC NATURAL TOTE SHOPPING BAG - Climate Neutral®
100% Organic Cotton, Plain weave: 3.54 oz / 120 g
Have you ever considered the impact of a few plastic bags a week, multiplied by a lifetime and then taken everyone else into account who does the same? It adds up to a huge impact, not only on plastic waste, but in manufacturing, energy, and resources.
What a difference a long lasting bag can make. Are you way more likely to use it if it's got a funky graphic illustration print? Make shopping more fun, and less of an advertisement for whichever shop you're using!
100% Organic Product,
90% reduced Carbon Footprint,
Fair Wear Foundation made, for peace of mind in manufacturing.
Made with ethical trade and justice for workers. We don't want to make a garment covered in tears, no matter how rebellious our images are!
Illustrated by artists, ethically produced!