Life Ain't Beautiful Unisex Black Splashed T-Shirt (Recycled)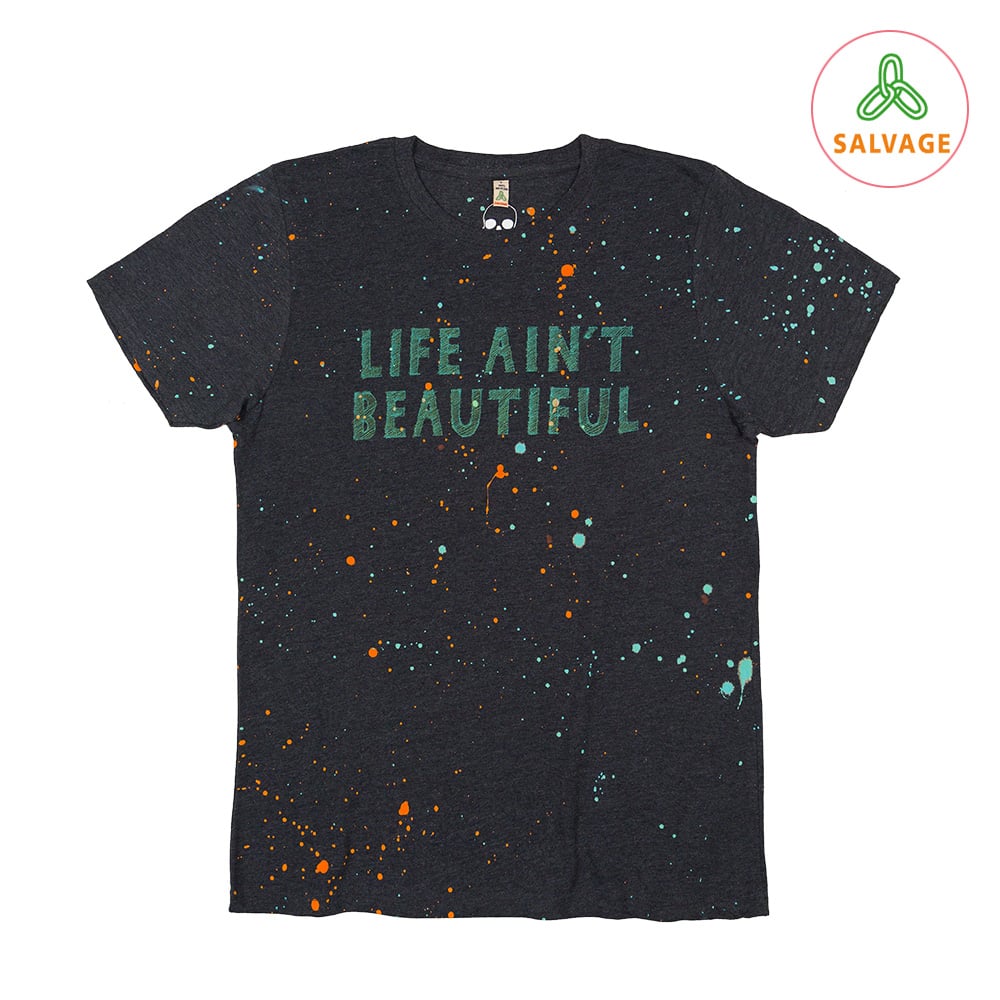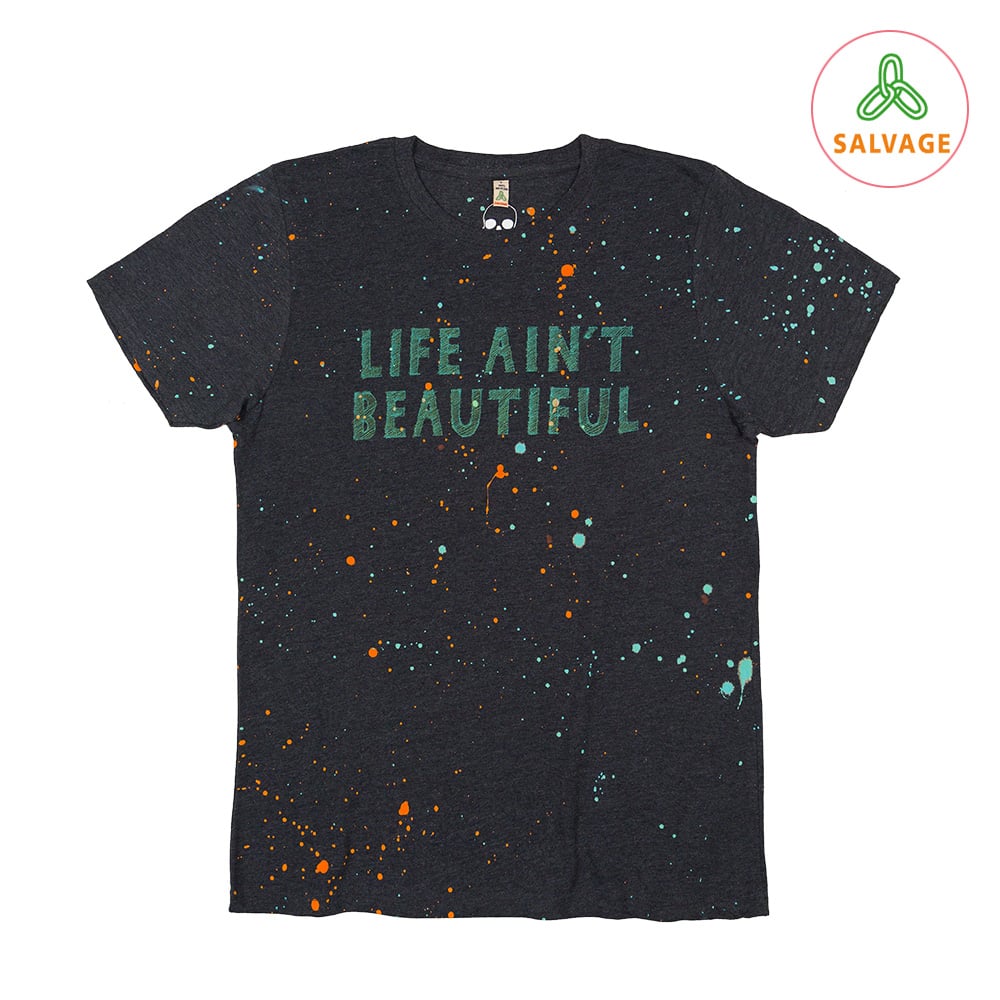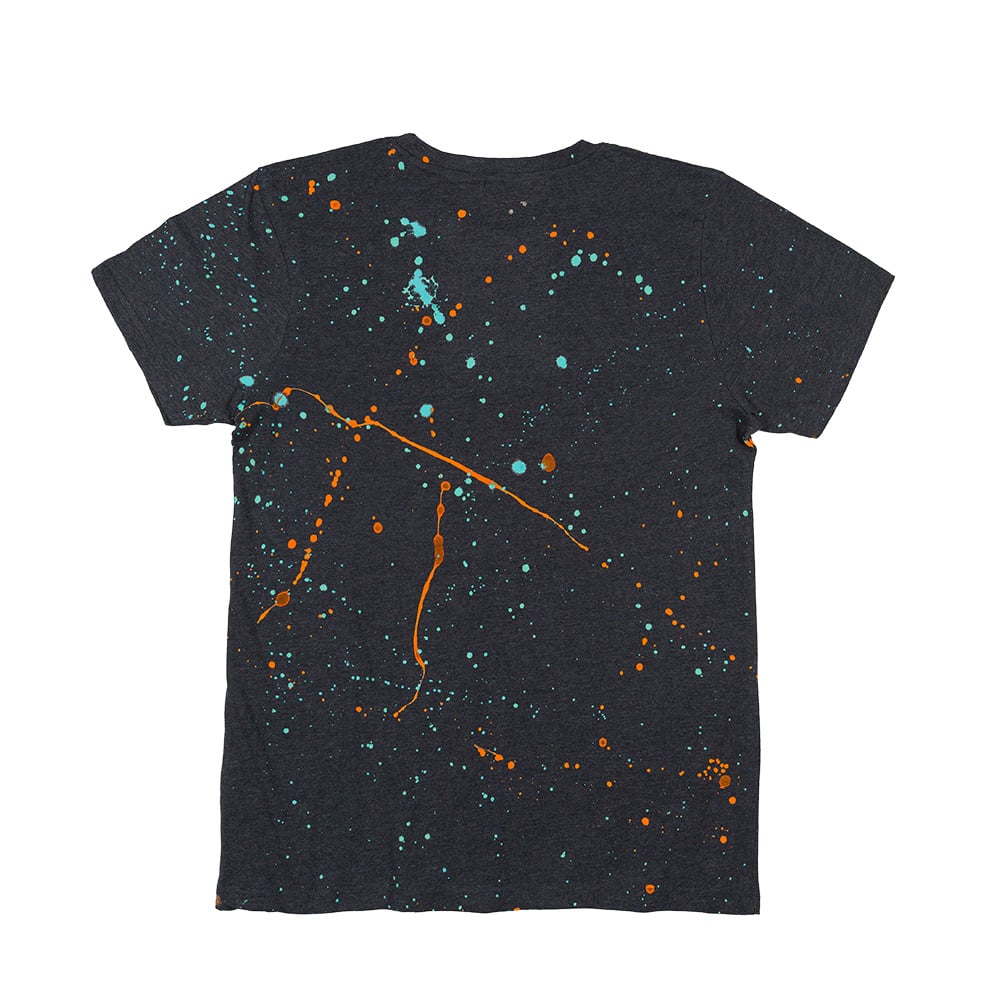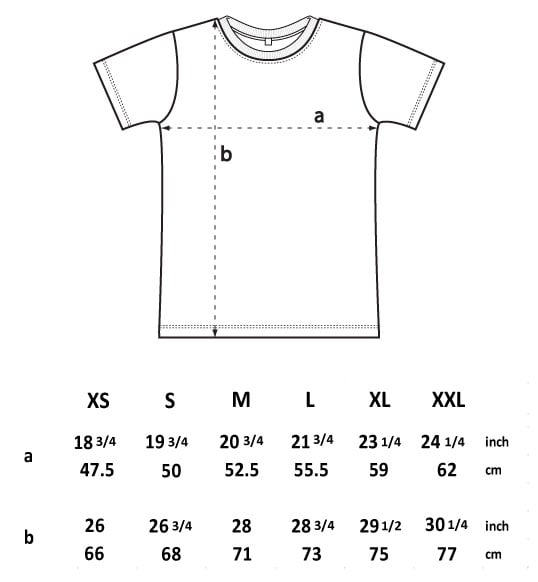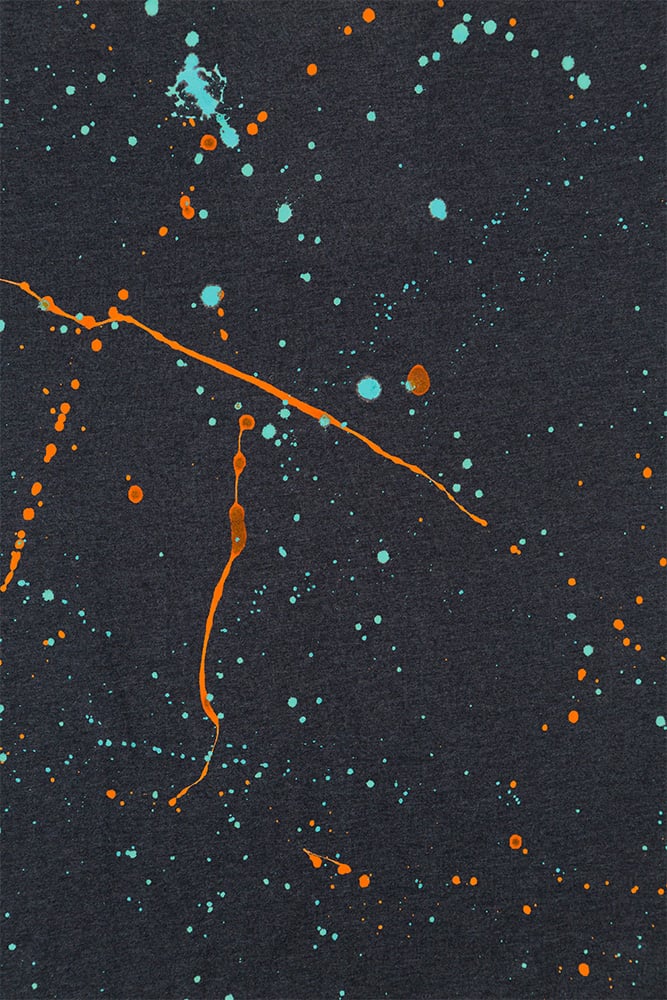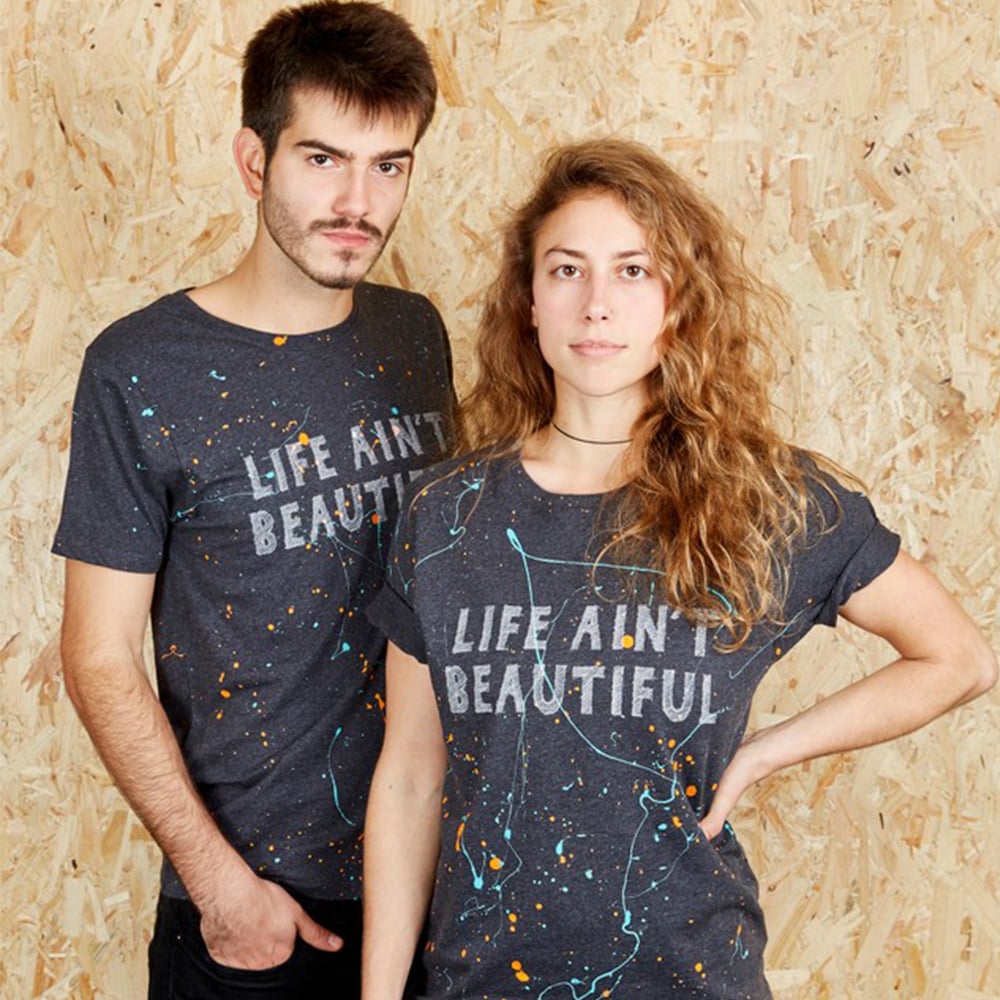 SALE -30% (Was £29 now £20.30p)
Illustration Story Life Ain't Beautiful - 'Life is beautiful?' Is this oversimplified saying ever true? To find beauty, look past the prominent and away from life-affirming, empty slogans.
See beyond a dictated idea of beauty, one that often floats on the surface, and leave behind the life-affirming, empty 'meaningless' slogans.
Revel in your interpretation of this item that is yours alone!
Making these garments gave us bad backs. It's tough work; individually defacing each item of clothing by hand! The final result is subjectively beautiful for those that think, don't you?
A limited-edition clothing item with very few sizes left.
Original illustration for Conquer Gear ® by Tomoya Hiramatsu.
Garment Info:
RECYCLED SALVAGE UNISEX T-SHIRT
60% Recycled pre-consumer cotton organically grown, blended with 40% Recycled post-consumer polyester made from trash bottles.
165 g / 4.95 oz.
Being a unisex t-shirt, this is a nice fit for either women or men or anyone in between! We strongly recommend checking the sizing chart for dimensions and your perfect fit. The main difference here is a shorter body & sleeve length. These small differences from our standard shirt make it perfect for unisex use!
Under 6ft and Want a boy cut? Don't fret my friend, we think won't notice the difference enough to care!
Ethics;
1.) Water-Based Ink printing - Organic inks, because water should not be polluted to make ethical printed goods.
2.) Recycled Salvage Range - 60% Recycled pre-consumer waste cotton that was organically grown gets reused with 40% Recycled post-consumer waste bottles. Salvaged waste of garment production, re-blended with plastic pollution; creating a hard-wearing and 100% recycled product from discarded ingredients.
3.) Fair Wear Foundation - made this way for peace of mind and ethical treatment of people in the garment industry. From start to finish, we don't want to make a garment covered in tears, no matter how rebellious our images are!
All Conquer Gear items are "Illustrated by artists, ethically produced!"