Life Ain't Beautiful Unisex Black Splashed T-Shirt (Recycled)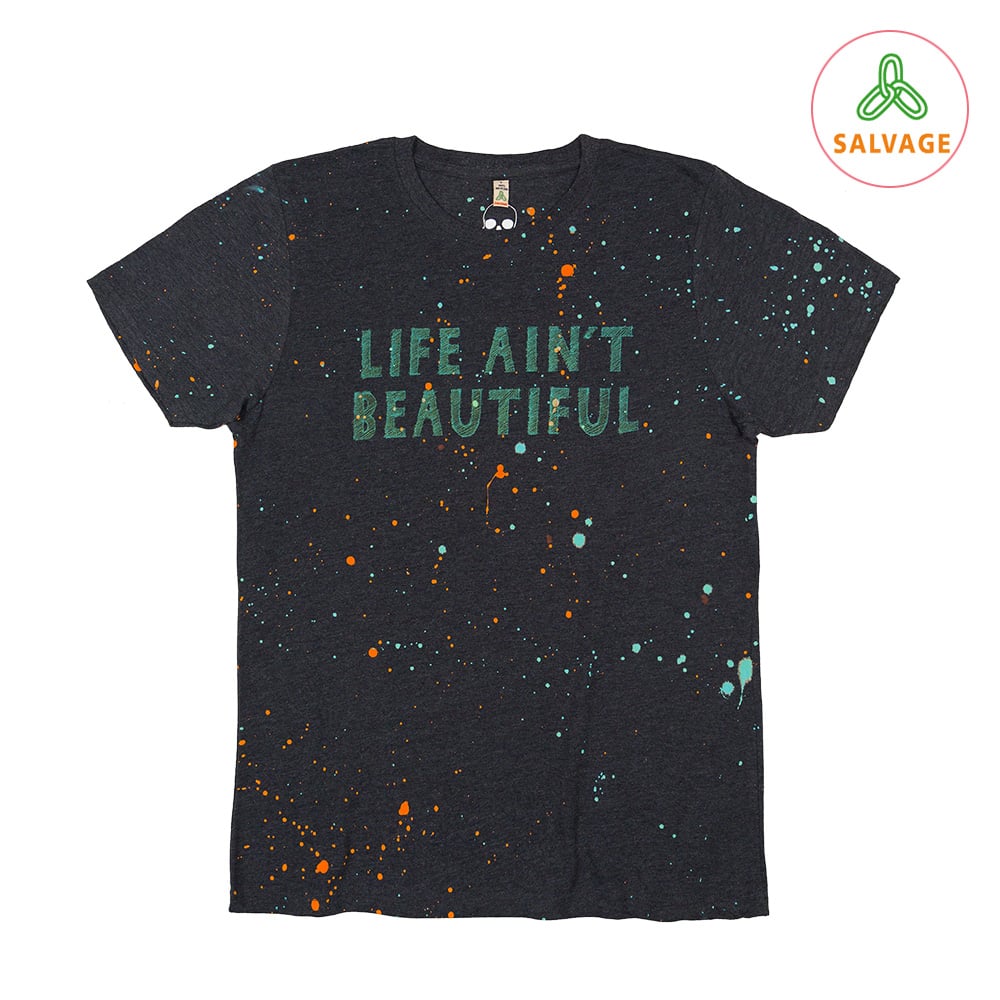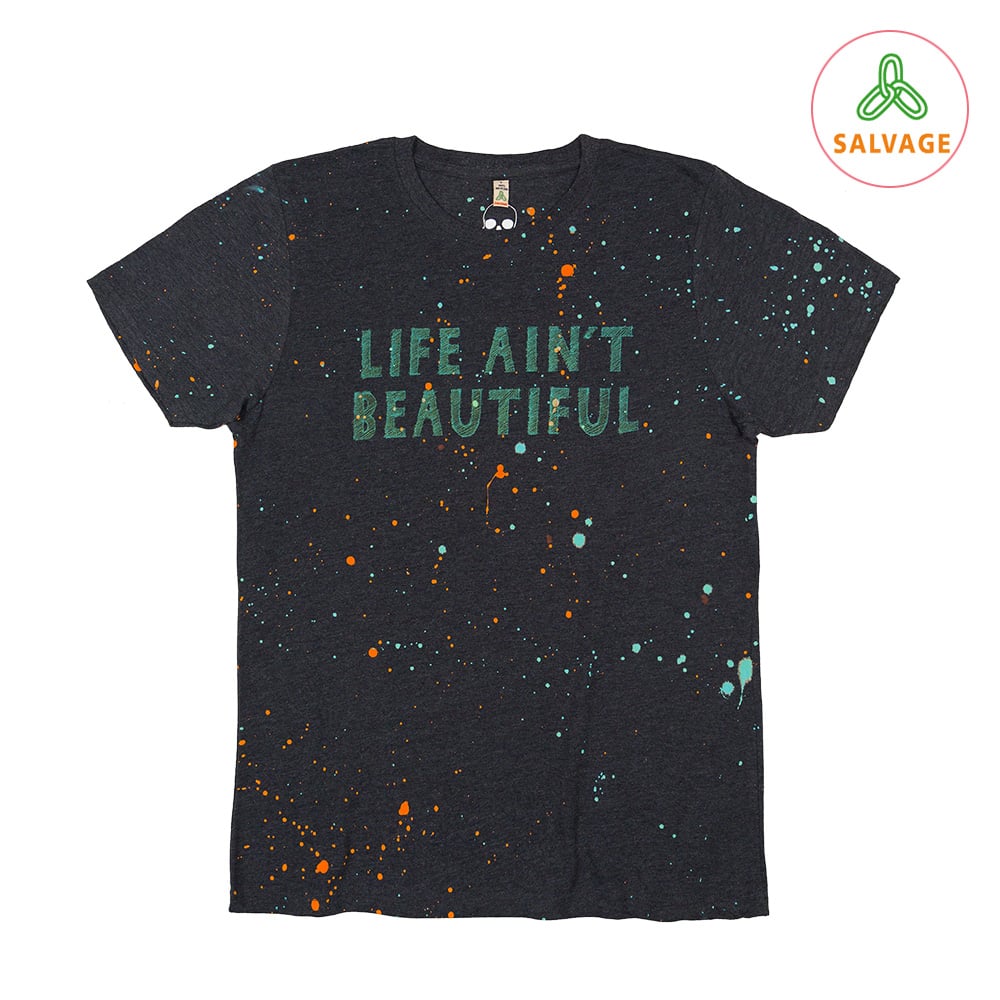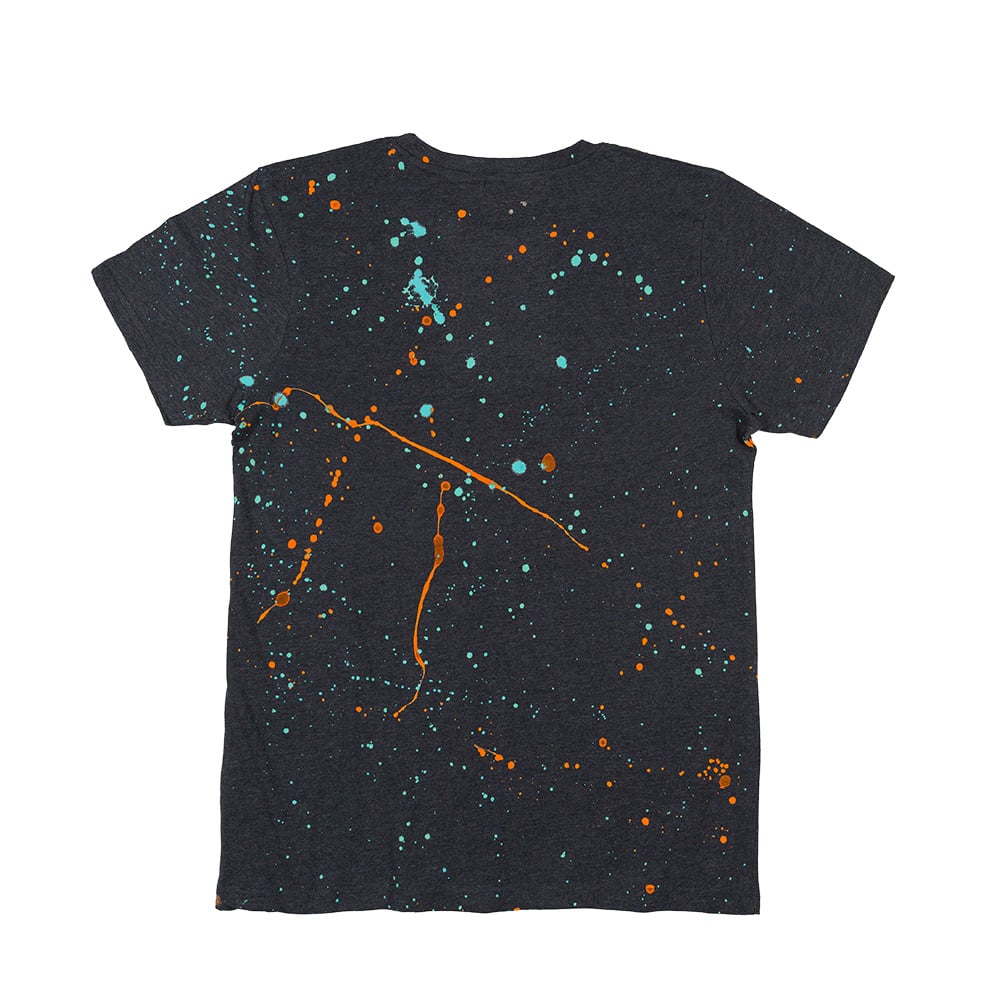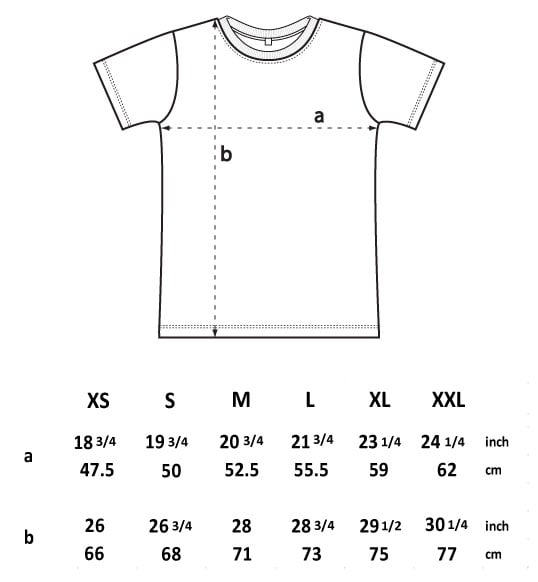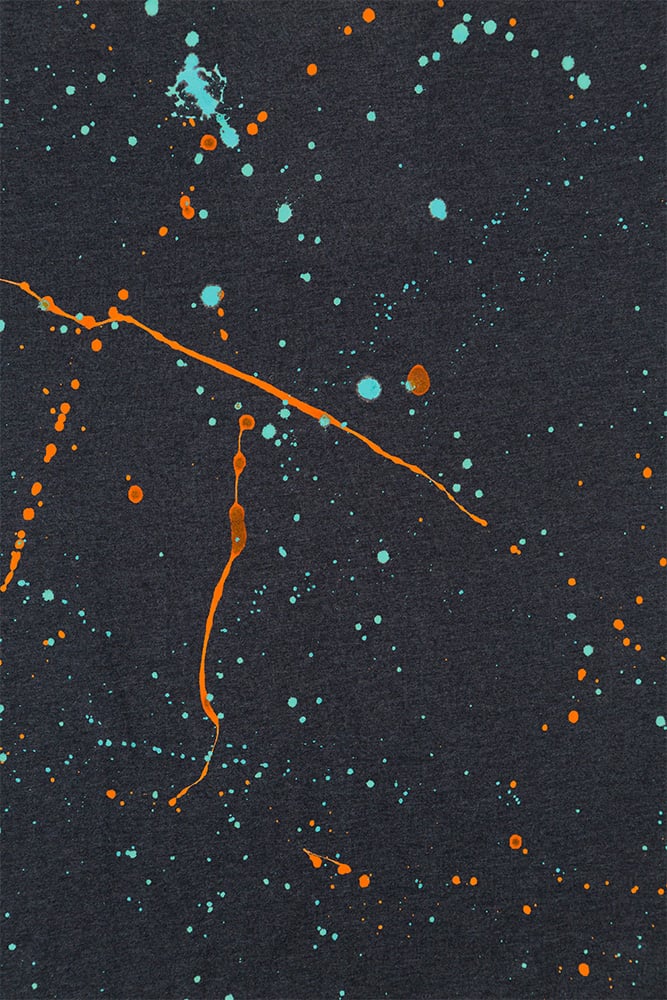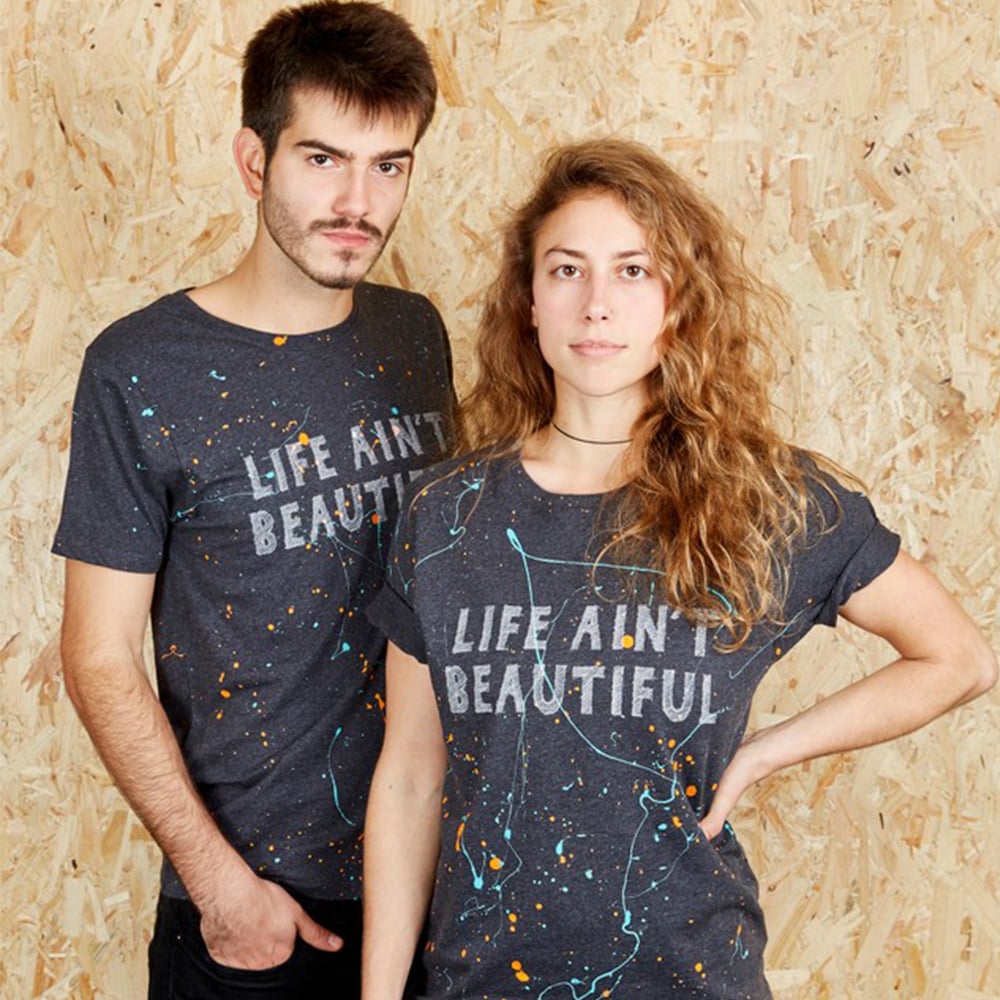 Life is beautiful - Is this oversimplified saying ever true? To find beauty, look past the prominent and away from life-affirming, empty slogans.
See beyond a dictated idea of beauty, one that often floats on the surface, and leave behind life-affirming, empty 'meaningless' slogans.
Revel in your interpretation of this item that is yours alone!
Making these garments gave us bad backs. It's tough work; individually defacing each item of clothing by hand! The final result is subjectively beautiful for those that think, don't you?
A limited-edition clothing item, no more than 200 total will ever be produced for every style option. Each garment is splashed with the same ink colours, but you should expect no one to be precisely the same. Your t-shirt will be as unique as you are!
Original illustration for Conquer Gear ® by Tomoya Hiramatsu.
RECYCLED SALVAGE UNISEX T-SHIRT
Literally, 100% recycled from old trash,
60% Recycled pre-consumer cotton organically grown
40% Recycled post-consumer waste polyester Jersey
165 g / 4.95 oz.
Being a unisex t-shirt, this is a nice fit for either women or men or anyone in between! We strongly recommend checking the sizing chart for dimensions and your perfect fit. The main difference here is a shorter body & sleeve length. These small differences from our standard shirt make it perfect for unisex use!
Don't fret my friend, you won't notice the difference enough to care!

Salvaged from waste cuttings of organic cotton garment production, this waste cotton is re-blended with post-consumer plastic bottles to create a hard-wearing and 100% recycled product. Why waste resources when reused waste can look this good!
Saving precious resources from ending up in a scrap heap and minimizing the effect on the climate by manufacturing a garment from 100% waste materials should be the future of all manufacturing.
Much of the pollution that would have been created from growing, milling, transporting and processing new cotton is eliminated when recycling.
Also, the use of post-consumer polyester waste avoids any other material being created from yet more raw materials. It's a win-win situation made out of our wastefulness!
Fair Wear Foundation made for peace of mind in manufacturing. Made with ethical trade and justice for workers. We don't want to make a garment covered in tears, no matter how rebellious our images are!
Illustrated by artists, ethically produced!