Logo Infants Blue Jumpsuit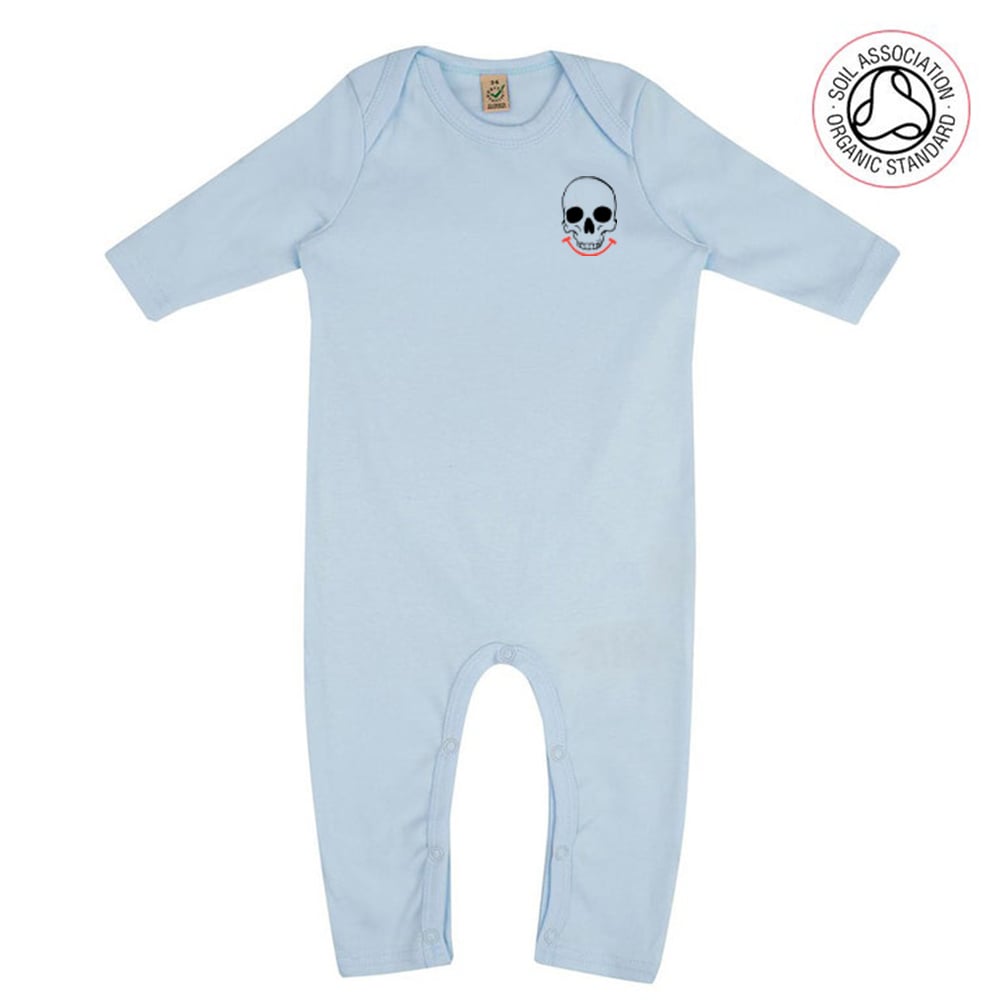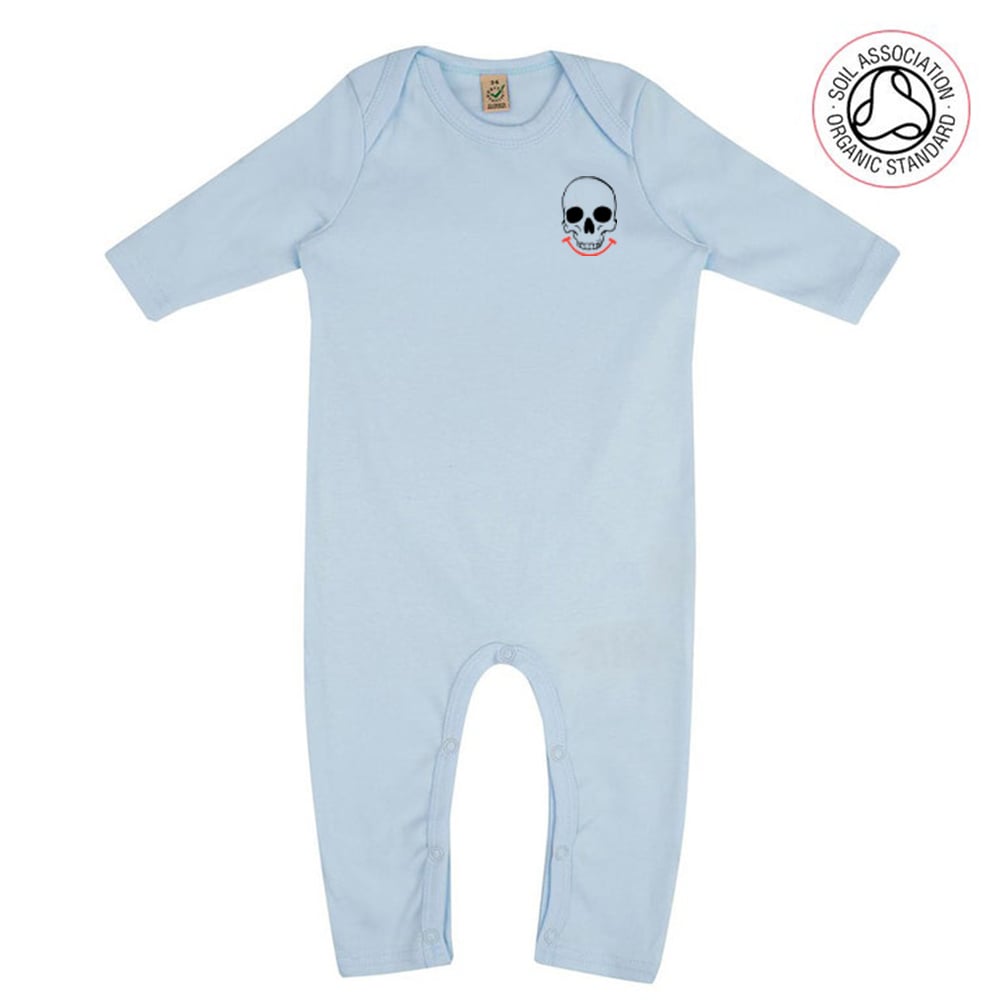 Illustration Story; The Smiley Skull Logo - Have you ever wondered why humans use emoticons :-) to represent happiness.
By the same mass interpretation and repetition of imagery, we have recently symbolised negativity with skulls?
Our 'Smiley Skull' subverts prominent associations and replaces them with a question mark. What is positive or negative anyway, but a subjective theory and learnt associations?
An original illustration of Conquer Gear ® by Tomoya Hiramatsu.
BABYGROW - Climate Neutral® Carbon Reduction!
Interlock 5.9 oz / 200 g - Combed & 100% Organic Cotton!
sizes from 0yrs to 18mths (run's slightly big and allow for loads of growth)
Our infant's Baby Grows are 100% Organic Cotton. They're super soft and gentle on the skin, as well as being practical with popper fastenings and easy release shoulder flaps. Perfect for your messy boys or girls.
Check the sizing chart for dimensions.
0-3 months
3-6 months
6-12 months
12-18 months
Ethics;
Water-Based Ink printing - Organic inks, because water should not be polluted to make ethical printed goods.
Earth Positive / Climate Neutral® - 100% Organic Product, with a 90% reduced carbon footprint in manufacturing. It is cutting pollution out thoroughly before it happens, rather than just planting a tree to make up for causing them in the first place.
Fair Wear Foundation - made this way for peace of mind and ethical treatment of people in the garment industry. From start to finish, we don't want to make a garment covered in tears, no matter how rebellious our images are!
Illustrated by artists, ethically produced!
Care Instructions:
Machine washable. After your baby has outgrown this garment pass it on or donate to a fabric bank. All fabric is useful to someone no matter what state it's in!