Monkey Unisex Grey T-shirt (Organic)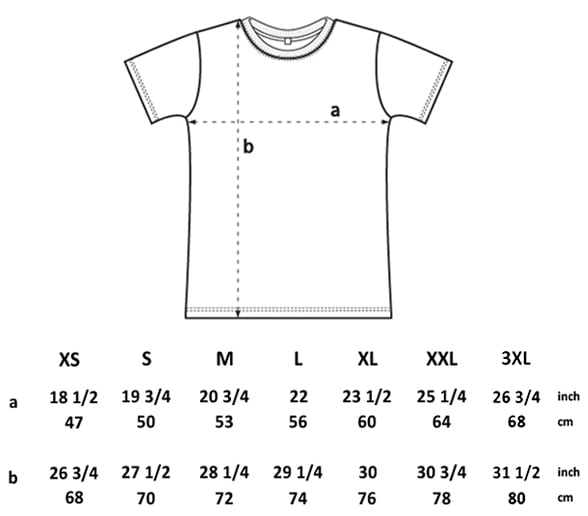 Is the daily grind getting to you? Are you bashing away at your desk, over and over again like a monkey with miniature cymbals? We can all identify with the repetitive work of this primate; it symbolises life's repetitive tasks.
How long before you have a manic grin, with eyes popping from their sockets! Does it make you want to scream?
A Japanese company first manufactured the original cymbal monkey in the 1950s under the name "Musical Jolly Chimp". A bit more than just jolly, when his head got pressed, he screeched and showed his teeth. The toy was so crowd-pleasing that there was a knock-off version "Charley Chimp" was sold by street peddlers. Made for children, this monkey was prone to leaking battery acid! The cymbal monkey has now become more famous for its appearances in pop culture's "Toy Story 3" and "call of duty" than its original incarnation.
Original illustration for Conquer Gear ® by Tomoya Hiramatsu.
unisex heavyweight jersey long sleeve t-shirt (Climate Neutral)
100% Combed Organic Cotton, 5.69 oz / 190g Ultra-smooth fabric feel!
Being a unisex t-shirt, this is an excellent fit for either women or men or anyone in-between!
The fabric has a thicker weight and feels great on, especially for autumn/winter. It is a slightly longer style shape shirt then some. The sleeves are full length, and the bottom hem is flat and not elasticated so that it will fall straight down.
Small variations from our standard shirt to make it ideal for unisex use if you like that shirt style as a woman, men shouldn't notice any difference!
We always strongly recommend checking the sizing chart for dimensions.

100% Organic Product,
90% reduced Carbon Footprint,
'Fair Wear Foundation' made, for peace of mind in manufacturing.
Made with ethical trade and justice for workers. We don't want to make a garment covered in tears, no matter how rebellious our images are!
Illustrated by artists, ethically produced!