Monkey Unisex White/Red Baseball T-Shirt (Organic)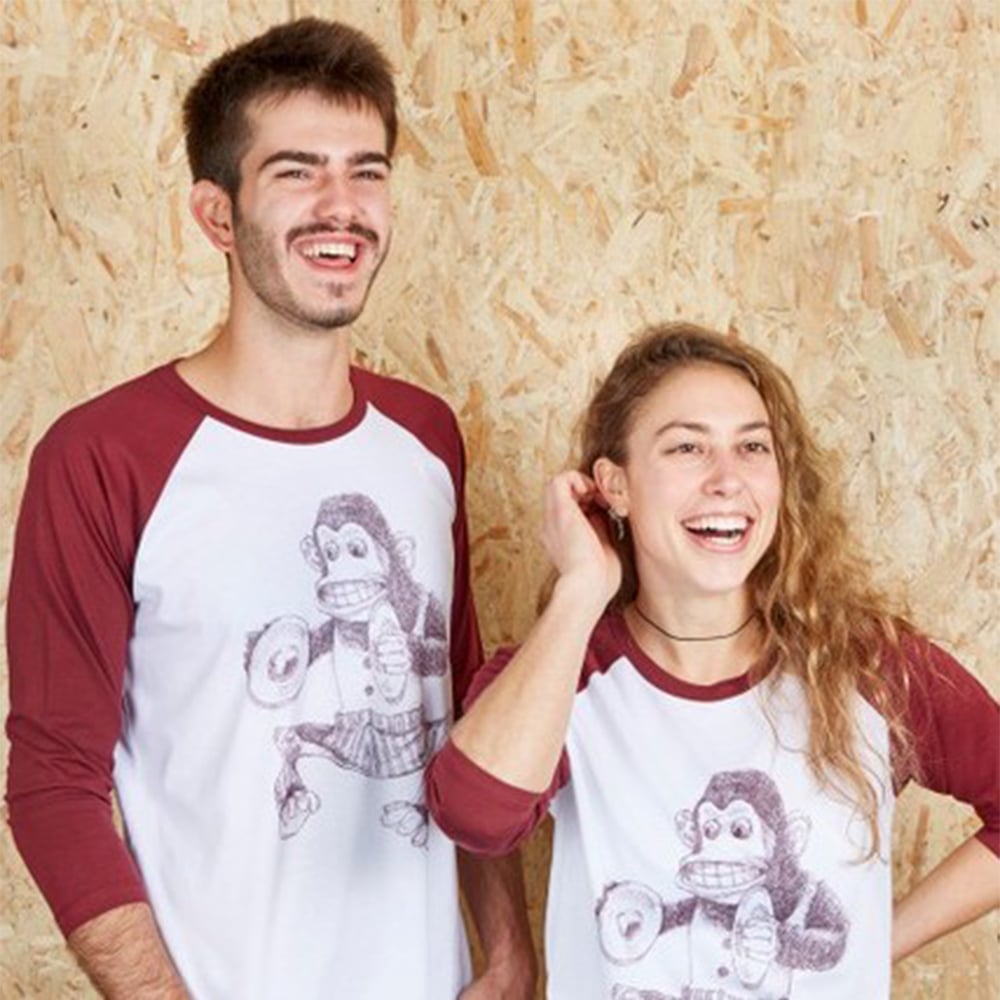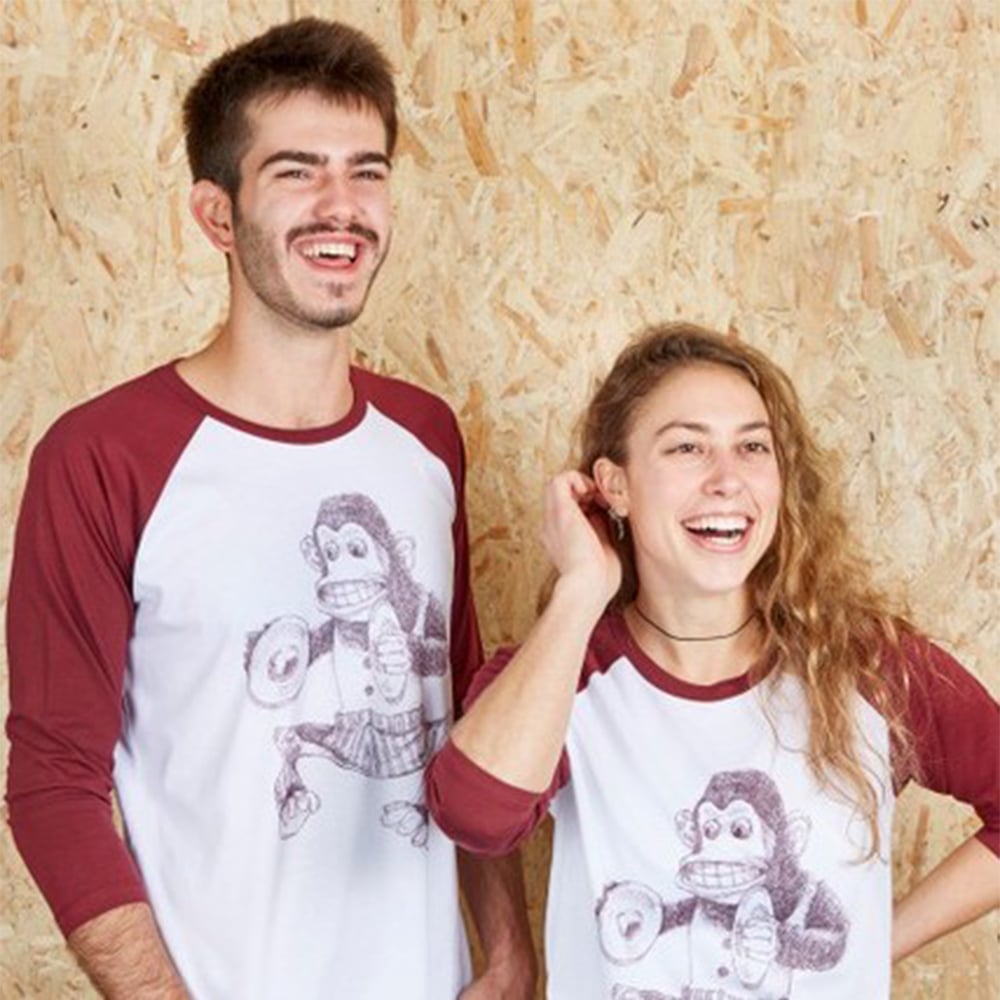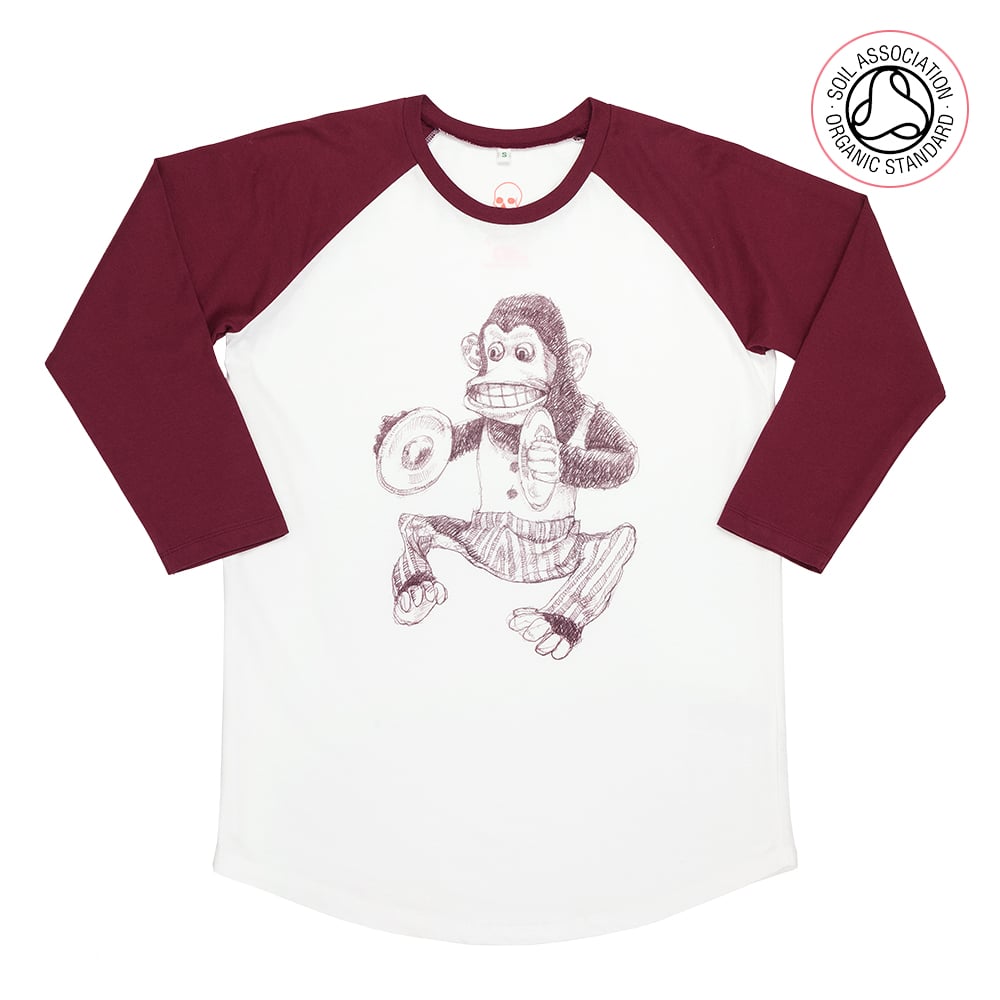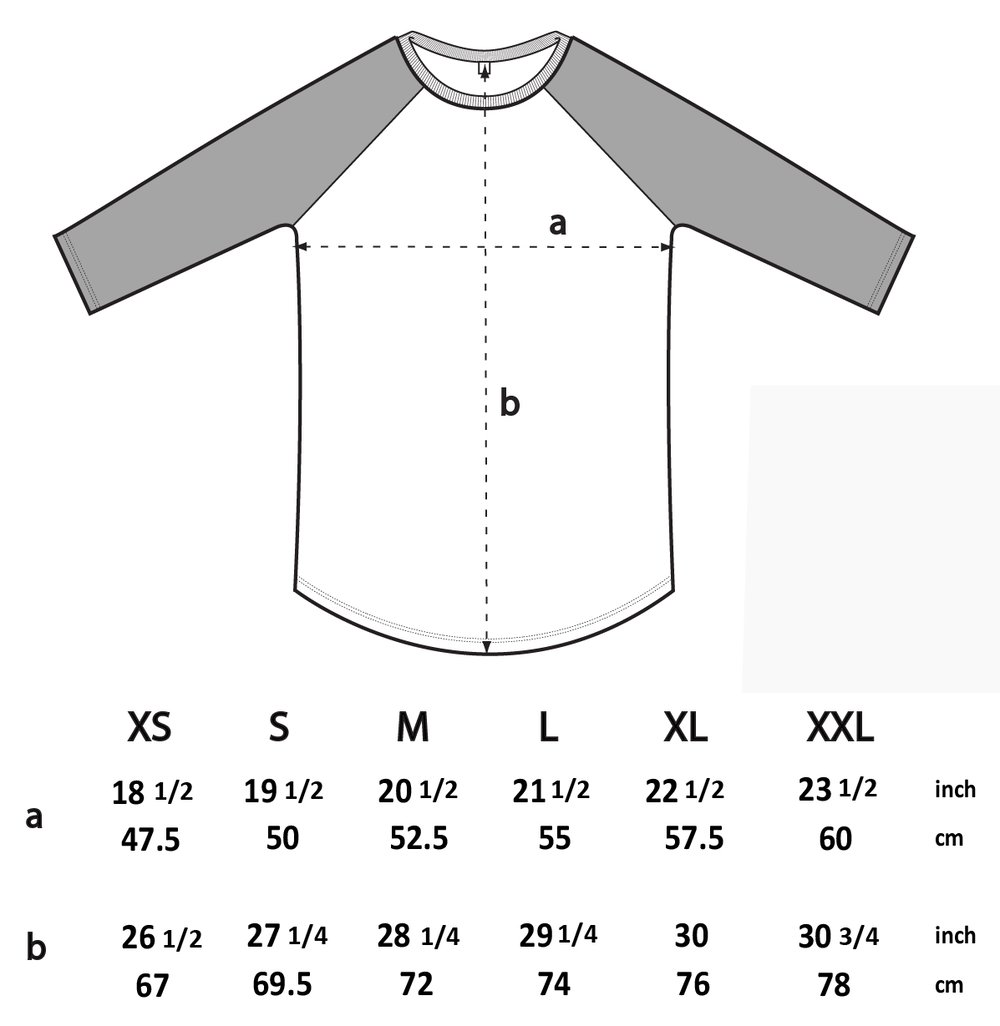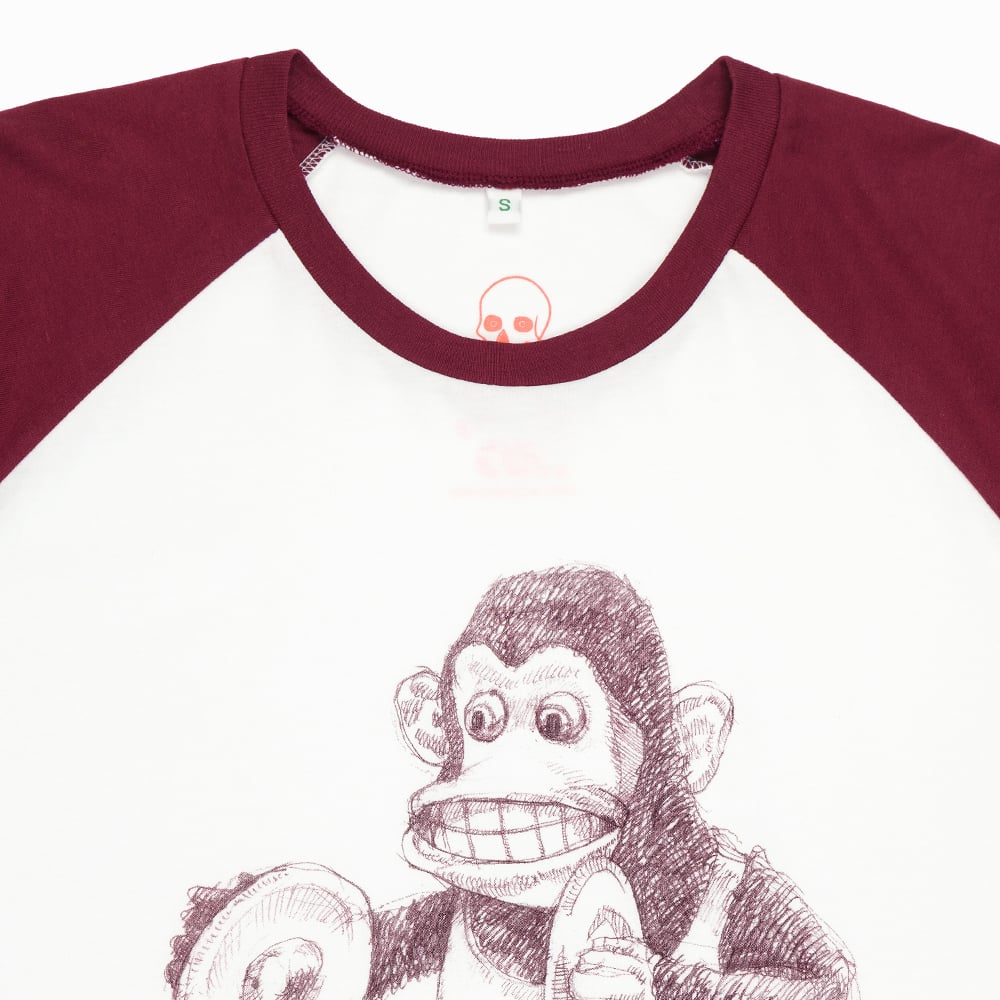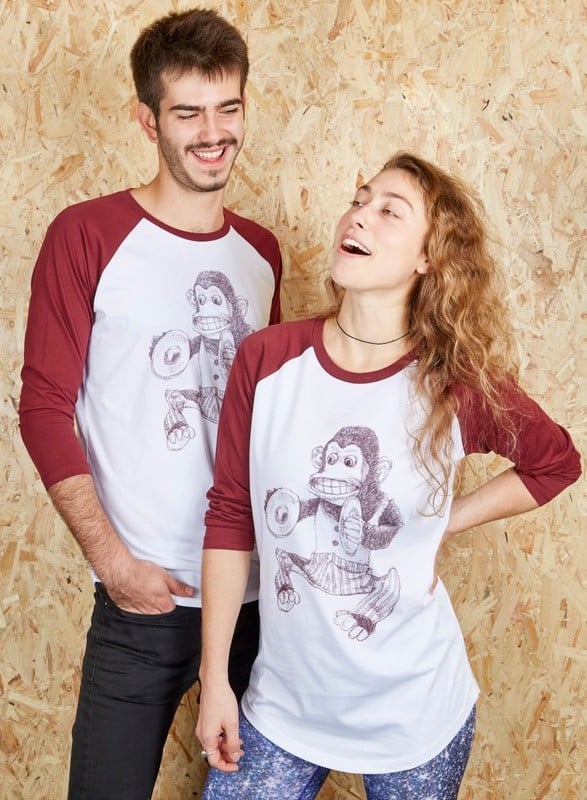 Is the daily grind getting to you? Are you bashing away at your desk, over and over again like a monkey with miniature cymbals? We can all identify with the repetitive work of this primate; it symbolises life's repetitive tasks.
How long before you have a manic grin, with eyes popping from their sockets! Does it make you want to scream?
A Japanese company first manufactured the original cymbal monkey in the 1950s under the name "Musical Jolly Chimp". A bit more than just jolly, when his head got pressed, he screeched and showed his teeth. The toy was so crowd-pleasing that there was a knock-off version "Charley Chimp" was sold by street peddlers. Made for children, this monkey was prone to leaking battery acid! The cymbal monkey has now become more famous for its appearances in pop culture's "Toy Story 3" and "call of duty" than its original incarnation.
Original illustration for Conquer Gear ® by Tomoya Hiramatsu.
UNISEX BASEBALL T-SHIRT
100% Combed Organic Cotton
Jersey 4.6 oz/ 155g
This two-tone shirt design has a white body and Burgundy 3/4 length sleeves that finish just past the elbow. A nice fit for women or men or anyone in between! This Baseball style shirt is slightly longer with a curved hem at the bottom. We strongly recommend checking the sizing chart for dimensions!
100% Organic Product in accordance with the Global Organic Textile Standard (GOTS).
Certified by the Control Union, Carbon Trust and Soil Association with a 90% reduced Carbon Footprint certified by the Carbon Trust.
Also audited by the Fair Wear Foundation for peace of mind in the old manufacturing conditions malarkey because no one wants a garment covered in tears.
Ethical Trade and Justice for workers!