Mr Death Heavyweight Unisex white Hoody (Organic)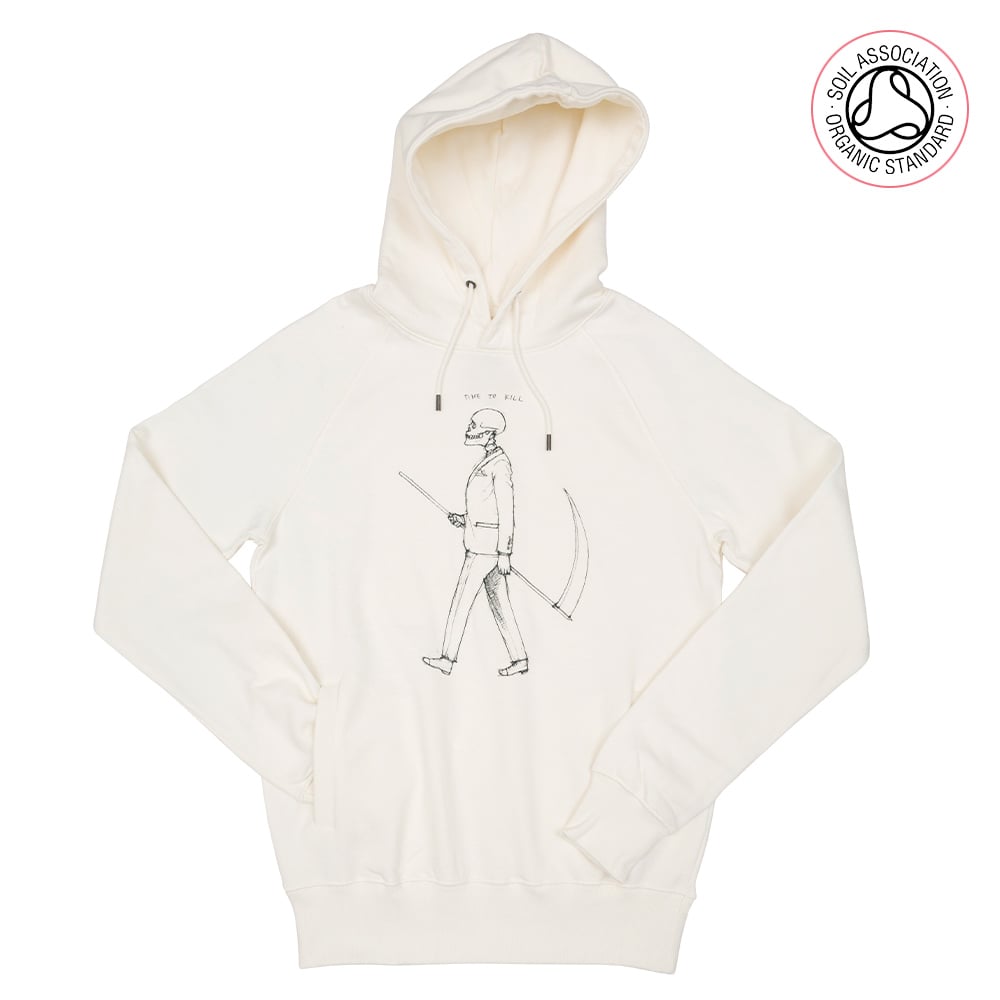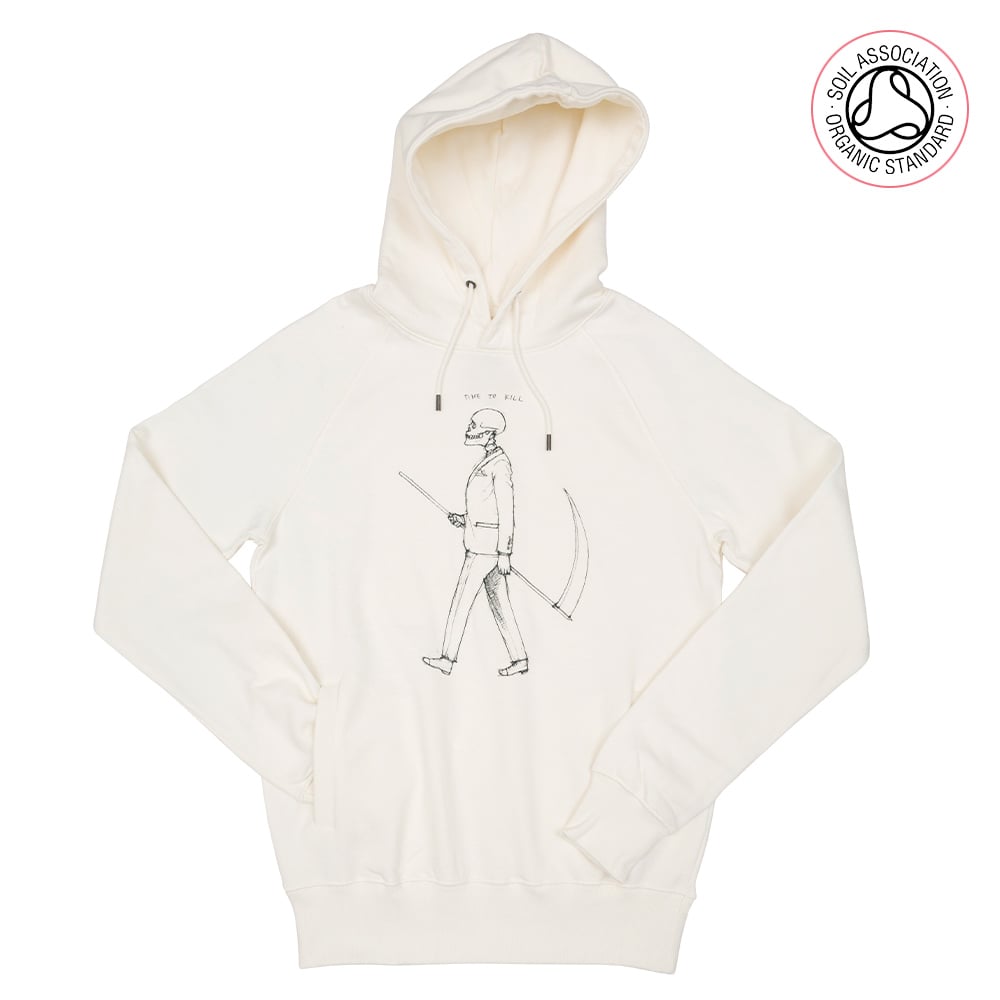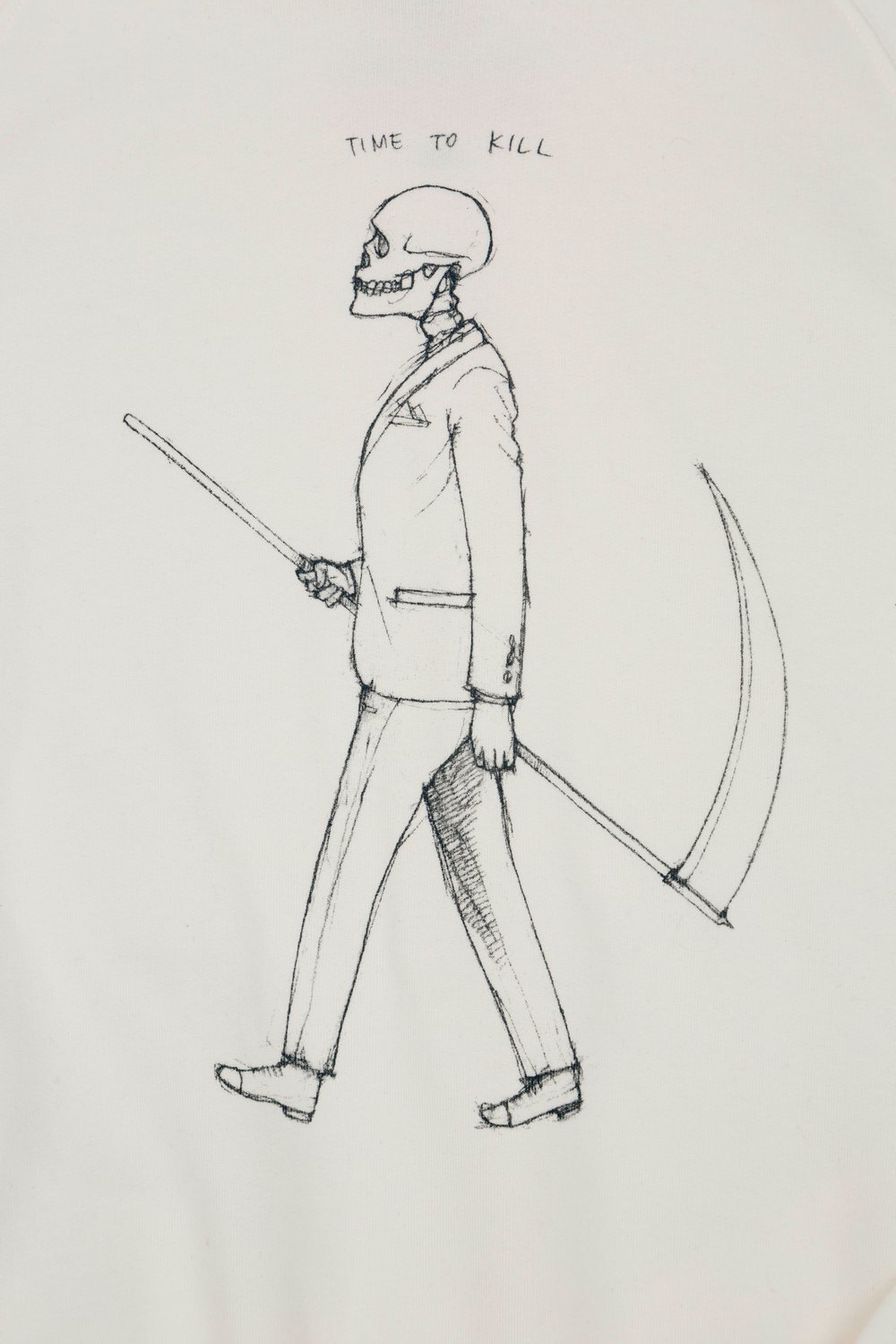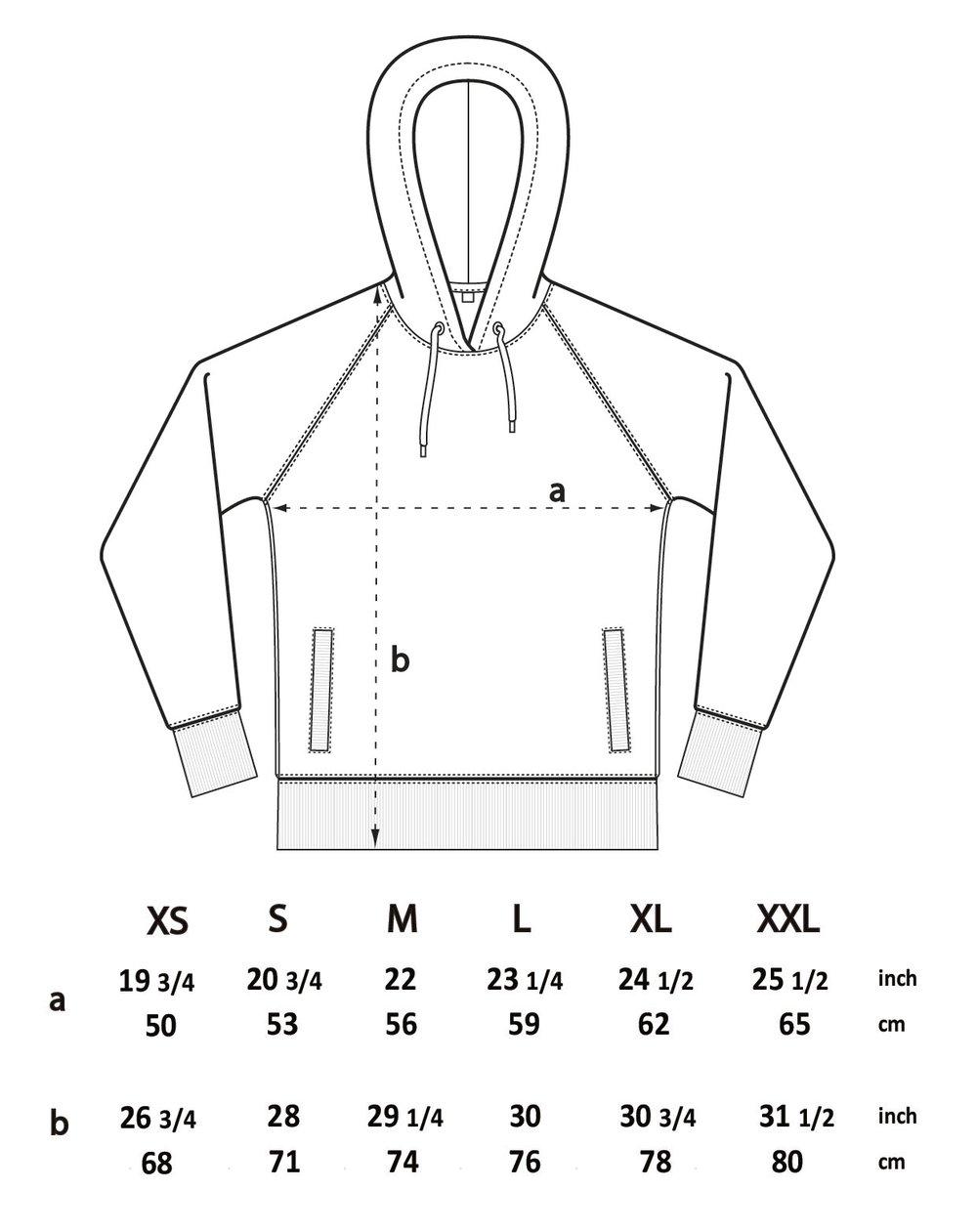 Mr Death - The Killing of time is a joy for most of us, a pleasure ironically rarely given enough time. In our 'Mr Death' design, we've spruced up our version of the Grim Reaper with a more modern look that befits his super important job as the balance to life. After all, life exists only through its opposite of death.
Waking up in the morning and realising you won't have to get suited and booted is enough to make us smile and utter the colloquialism "I have time to kill". Use your time wisely as people say, and make time to do the things that count, not just what you feel like you have too!
Original illustration for Conquer Gear ® by Tomoya Hiramatsu.
UNISEX ORGANIC HOODIE WITH SIDE POCKETS
Brushed 3-ply 9.44 oz / 320 g
100% Combed Cotton. 90% reduced carbon in production!
Luxury fabric hoodie that is so soft to the touch you'll think its constructed of silk, but actually, it's properly "fair wear" made out of one ingredient = 100% Organic Cotton.
A hoody that will do the job of keeping you toasty on a cold day but not suffocate you either.
This item has two individual cut side pockets and a double layer hood which gives structure and warmth. This is an item you can live in forever, even the eyelets and drawstrings are special, this is a classy hoodie inside and out!
Women buying it for unisex use should note to buy one size smaller than our regular women's T-shirts and sweats. The sizing of X-small is equivalent to our women's small items.
100% Organic Product,
90% reduced Carbon Footprint,
Fair Wear Foundation made, for peace of mind in manufacturing.
Made with ethical trade and justice for workers. We don't want to make a garment covered in tears, no matter how rebellious our images are!
All garments are illustrated by artists, & completely ethical in production!