Paper Cut Unisex Navy T-Shirt (Eco-Vero)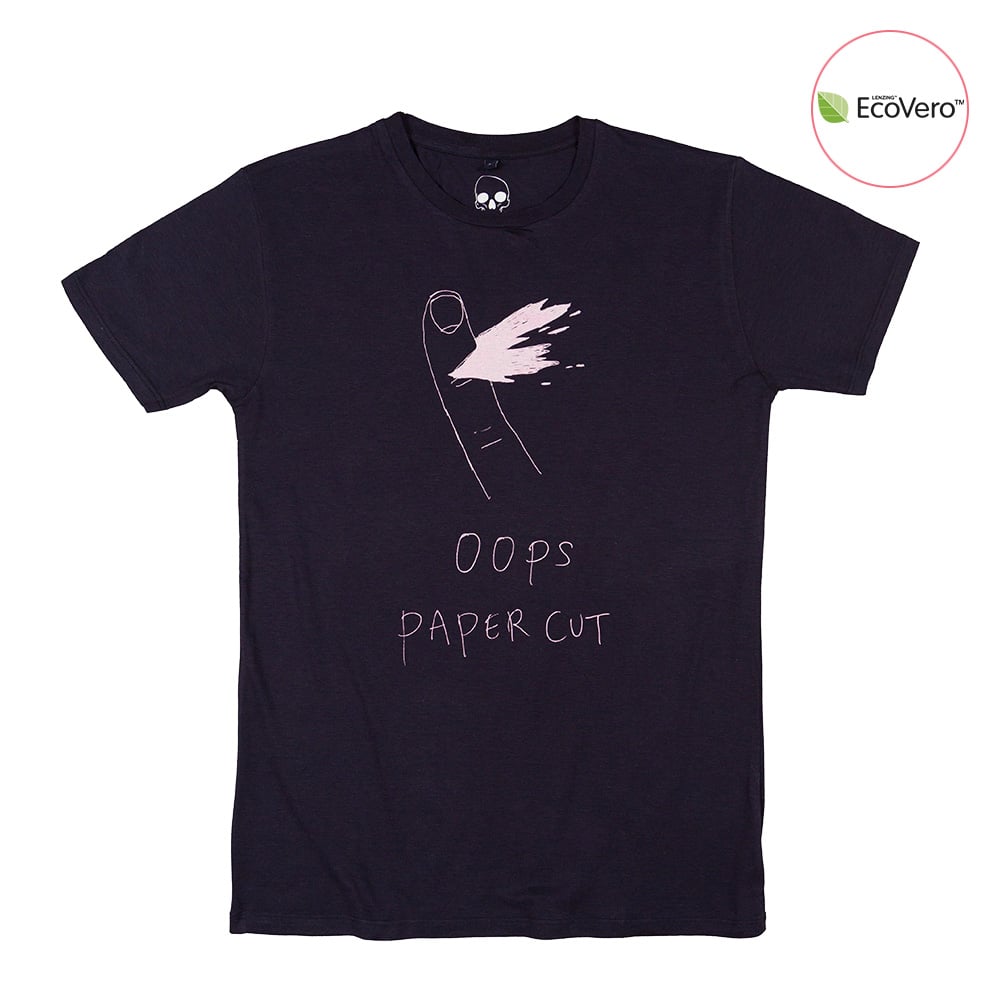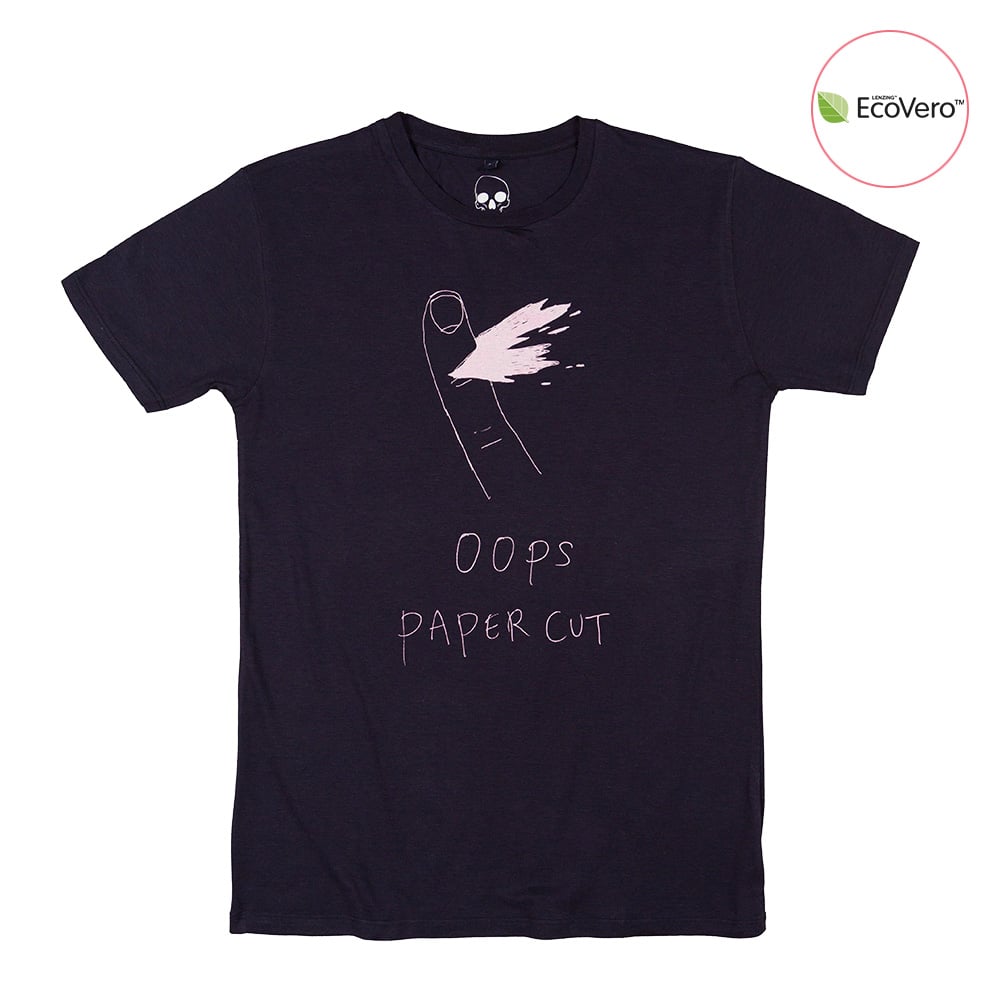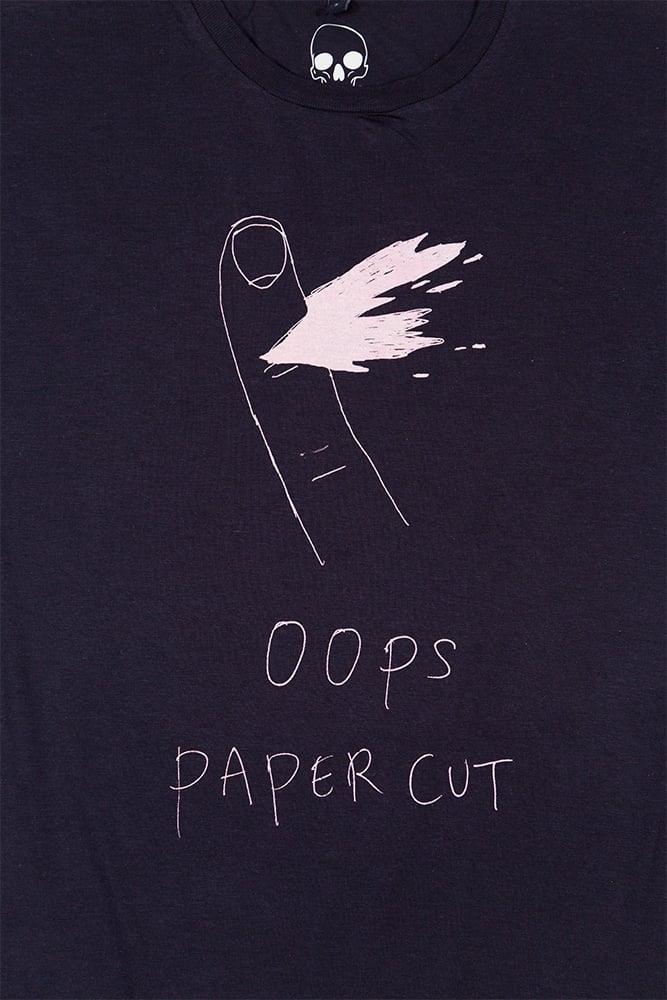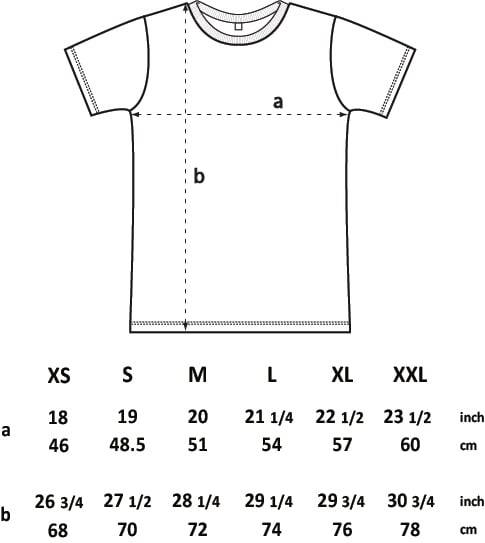 OOPs mate, that looks savage! Bloody hell what kind of paper cut was that?
This finger related design was made famous on Skins TV series 4! Worn by Naomi in that infamous lesbian boob squeeze moment.
A classic Conquer Gear design from the past is back again to delight and disgust in equal measure.
Original illustration for Conquer Gear ® by Tomoya Hiramatsu.
Unisex Eco-Vero Wood pulp jersey t-shirt.
Jersey 4.57 oz / 155 g.
70% EcoVero™ Viscose, 30% Organic Cotton
* A soft fabric made from nature. It feels more natural than your soft quilted toilet tissue that you use to wipe your ass.
* Wood and pulp that comes from sustainably managed forests and plantations with PEFC certification.
* 50% Reduction of CO2 emissions compared to conventional Viscose.
* Compostable and biodegradable eco-fabric. So even after its life cycle is over, it won't screw up the world.
* Transparency throughout the supply chain, award-winning accreditations.
* EU Ecolabel.
With its silk type feel and thin material, this is as close to topless as some of us brits will feel comfortable to get.
We would recommend this as a luxury and super soft summer shirt. It will temperature regulate fast and feel amazing whenever you have it on. (you might forget you do!) A super comfortable shirt, and Eco credentials to match!
The fit isn't as baggy as our traditional garment. So some may wish to get more room and go a size up, but check sizing charts for in-depth measurements.
Ethics;
1.) Water-Based Ink printing - Organic inks, because water should not be polluted to make ethical printed goods.
2.) Eco Vero - A soft fabric made from sustainably managed wood pulp with PEFC certification.
50% Reduction of CO2 emissions compared to conventional Viscose—50% Reduction of water + Compostable and biodegradable at the end of its lifespan.
3.) Fair Wear Foundation - made this way for peace of mind and ethical treatment of people in the garment industry. From start to finish, we don't want to make a garment covered in tears, no matter how rebellious our images are!
All Conquer Gear items are "Illustrated by artists, ethically produced!"