X-Ray Higgy Pig Burgundy Sweatshirt (Organic)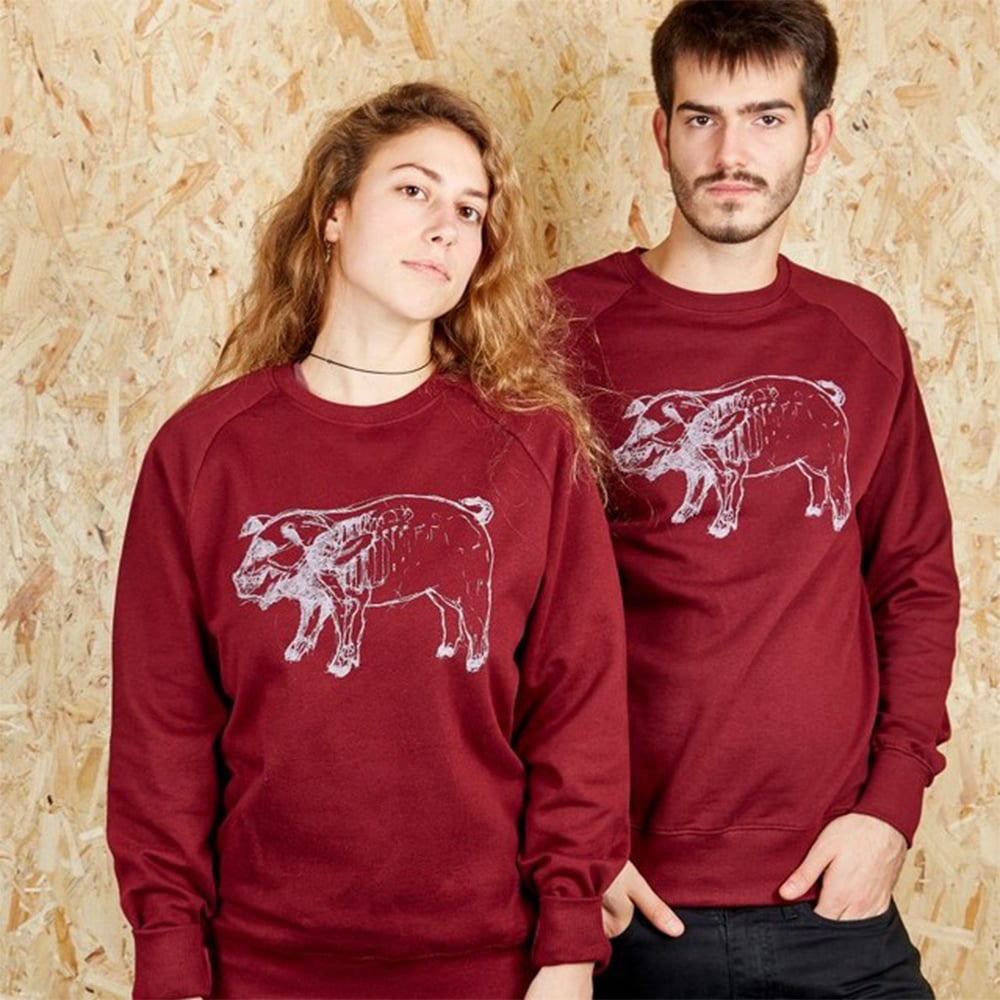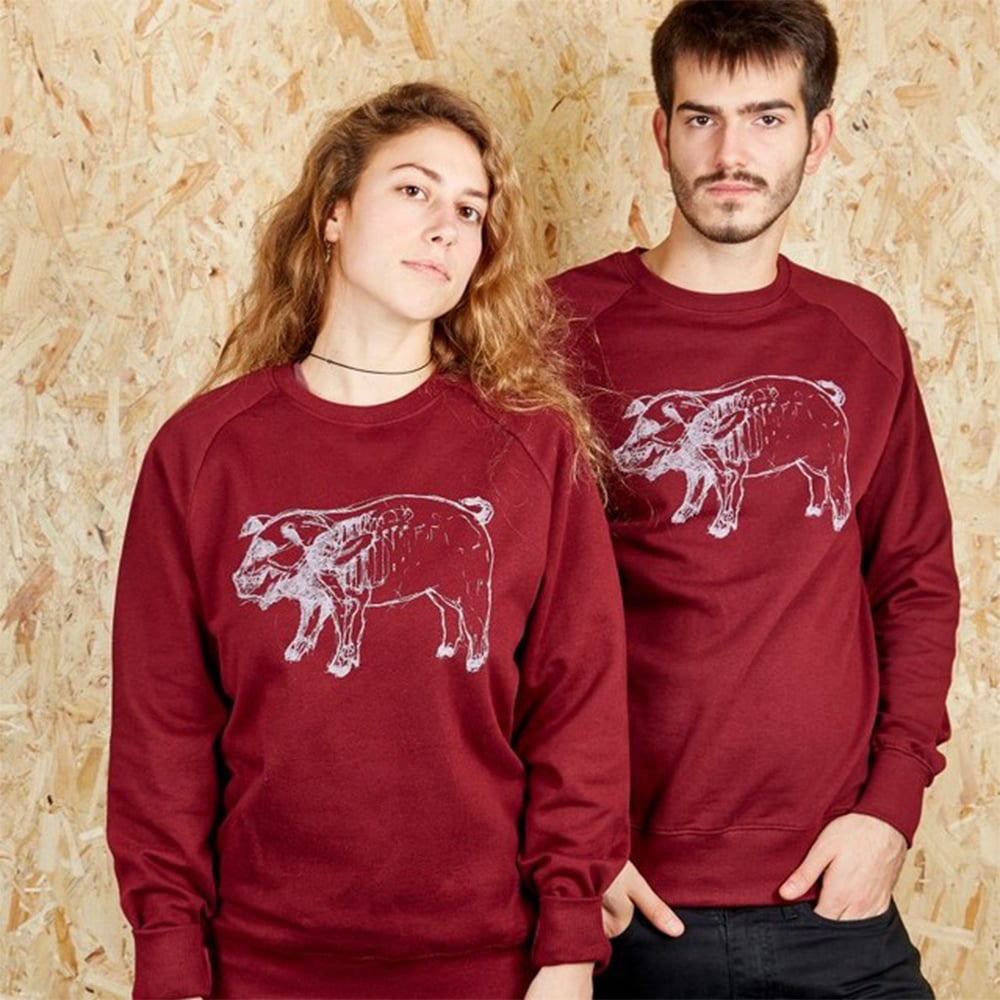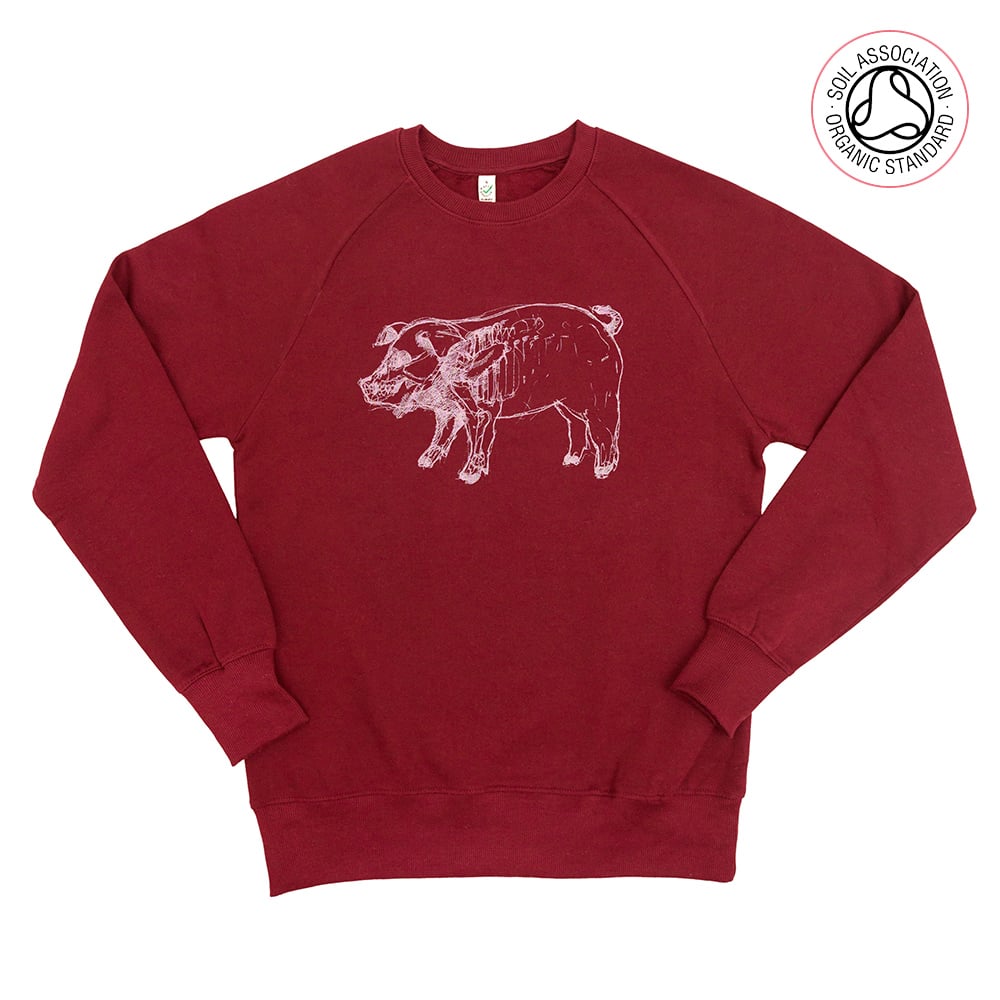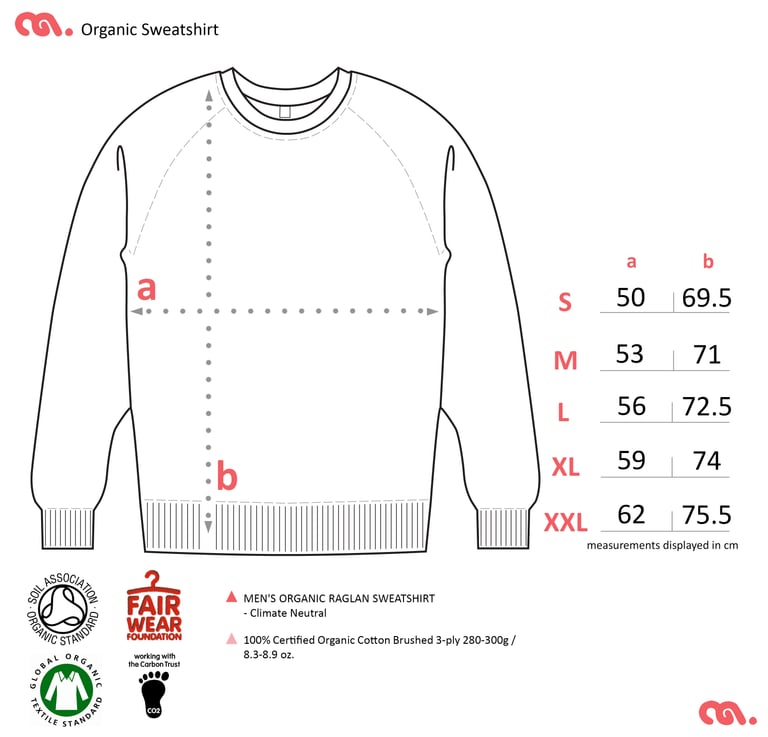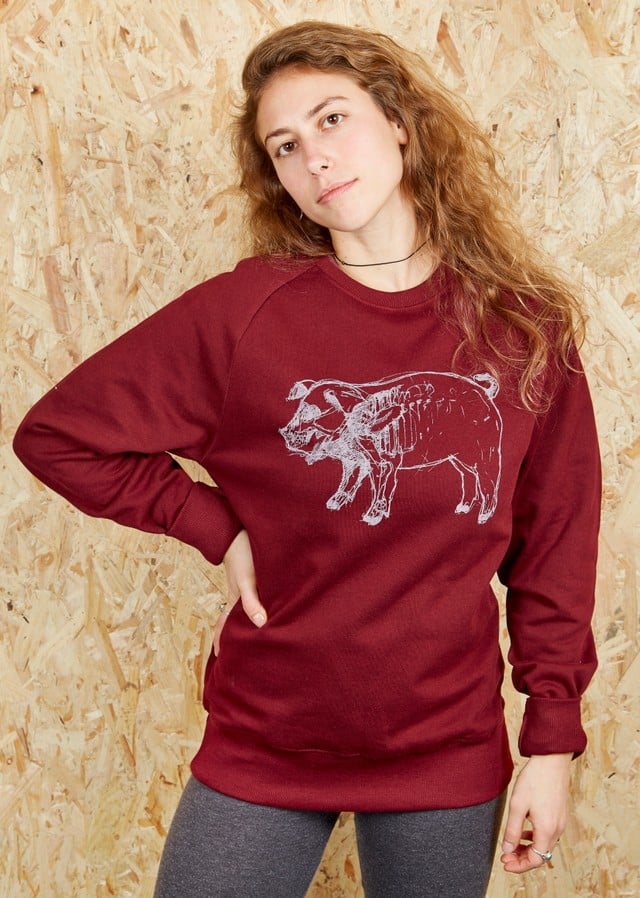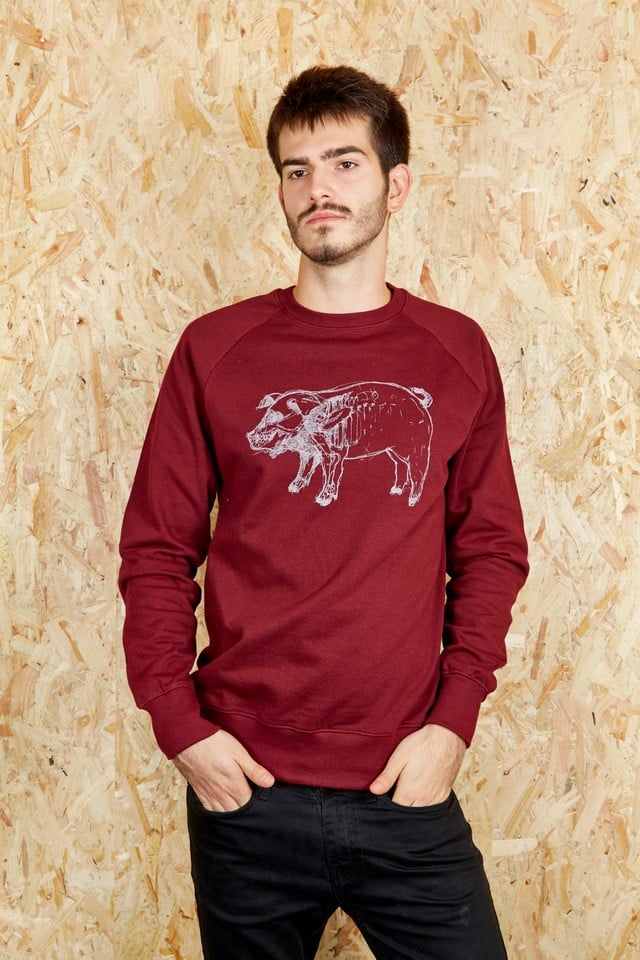 25% off, was £40, now £30
Once upon a time, a little piggy didn't go to the market, they went to the radiographer's lab instead. His Xray turned up, and they have a human skull, weird, I know!
Pigs are reared for our every whim these days, and this clothing item is celebrating the close associates we love to eat. Did you know that some are even being bred for human heart transplants?
Pig hearts are closest in size to that of a human heart. Weird science pushed further, could have other human bits in our little piggy friends, unless we leave them be!
Not by the hair on our chinny chin chins the pigs shouted!
Original illustration for Conquer Gear ® by Tomoya Hiramatsu.
UNISEX ORGANIC RAGLAN SWEATSHIRT - Climate Neutral®
100% Certified Organic Cotton Brushed 3-ply 280-300g
Our organic sweatshirts feature a traditional raglan sleeve, with a classic fit. Go one size larger for more length and room on the garment if that's your thing. The arms will get longer but the sleeves are reversible and can be turned up at the wrist.
Warning, this item will be stolen by your partner or housemate as it is so comfy!
We recommend going down a size compared to our girl's range if you're a lady purchasing this item for yourself. X-Small is the equivalent of a lady's small and so on.

Check the sizing chart for dimensions.

100% Organic Product,
90% reduced Carbon Footprint,
Fair Wear Foundation made for peace of mind in manufacturing. Made with ethical trade and justice for workers. We don't want to make a garment covered in any real tears, no matter how rebellious our images are!
Illustrated by artists, ethically produced!