RedHood Women's White Racerback Tank (Organic)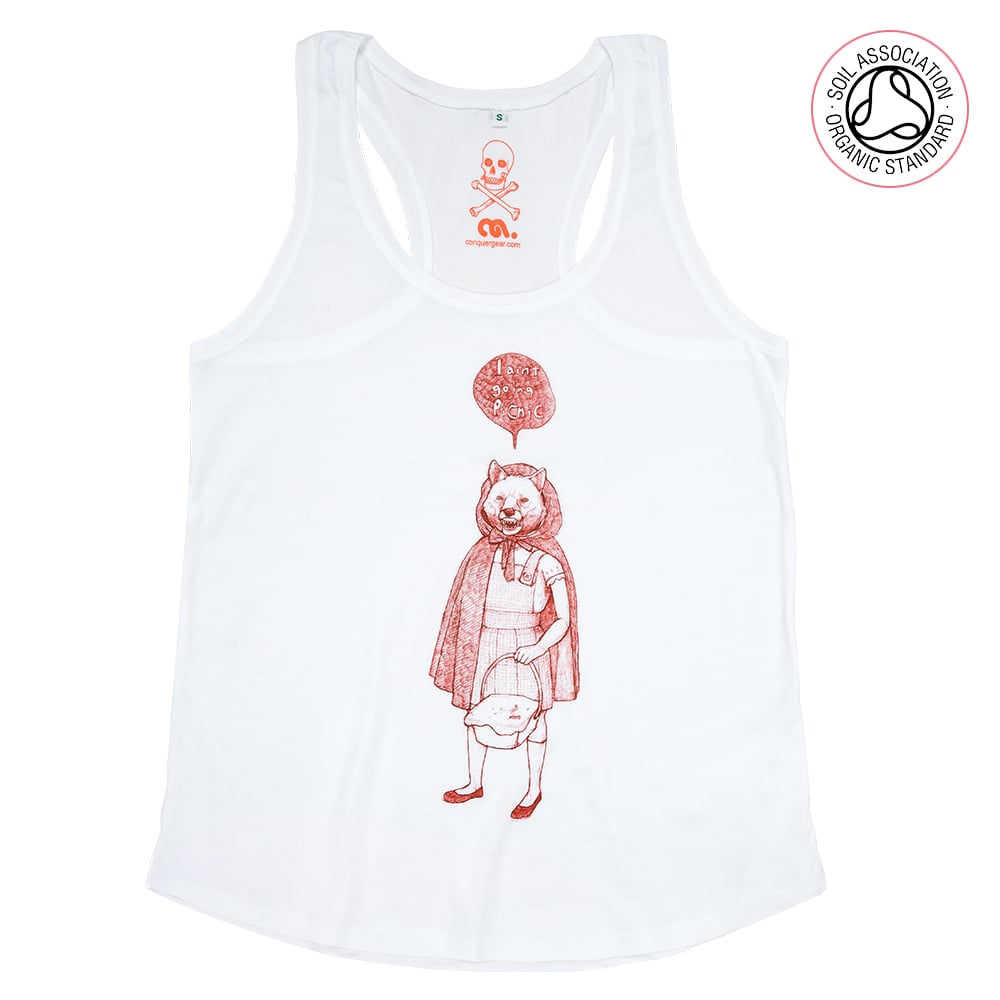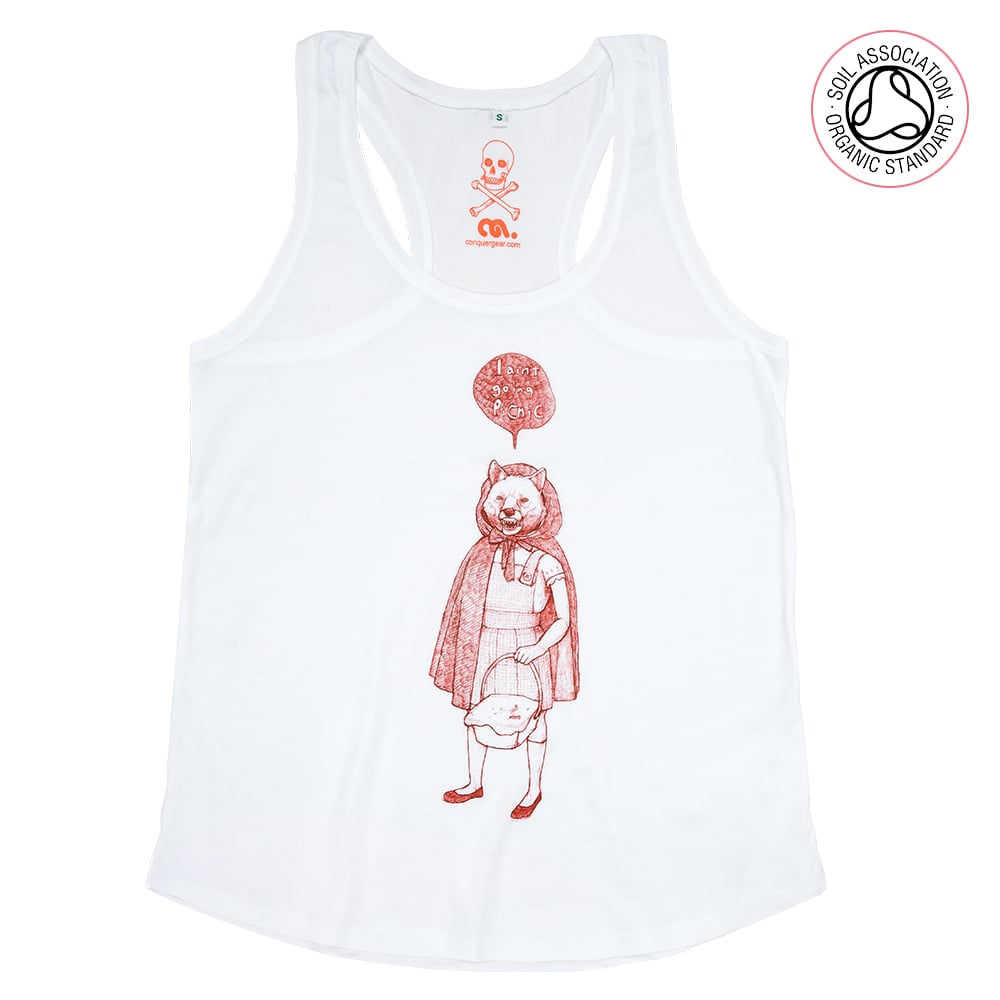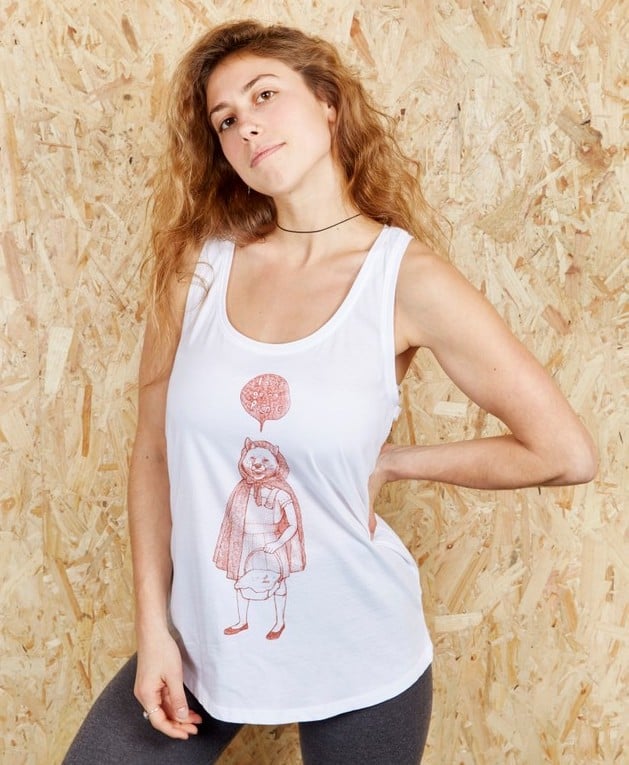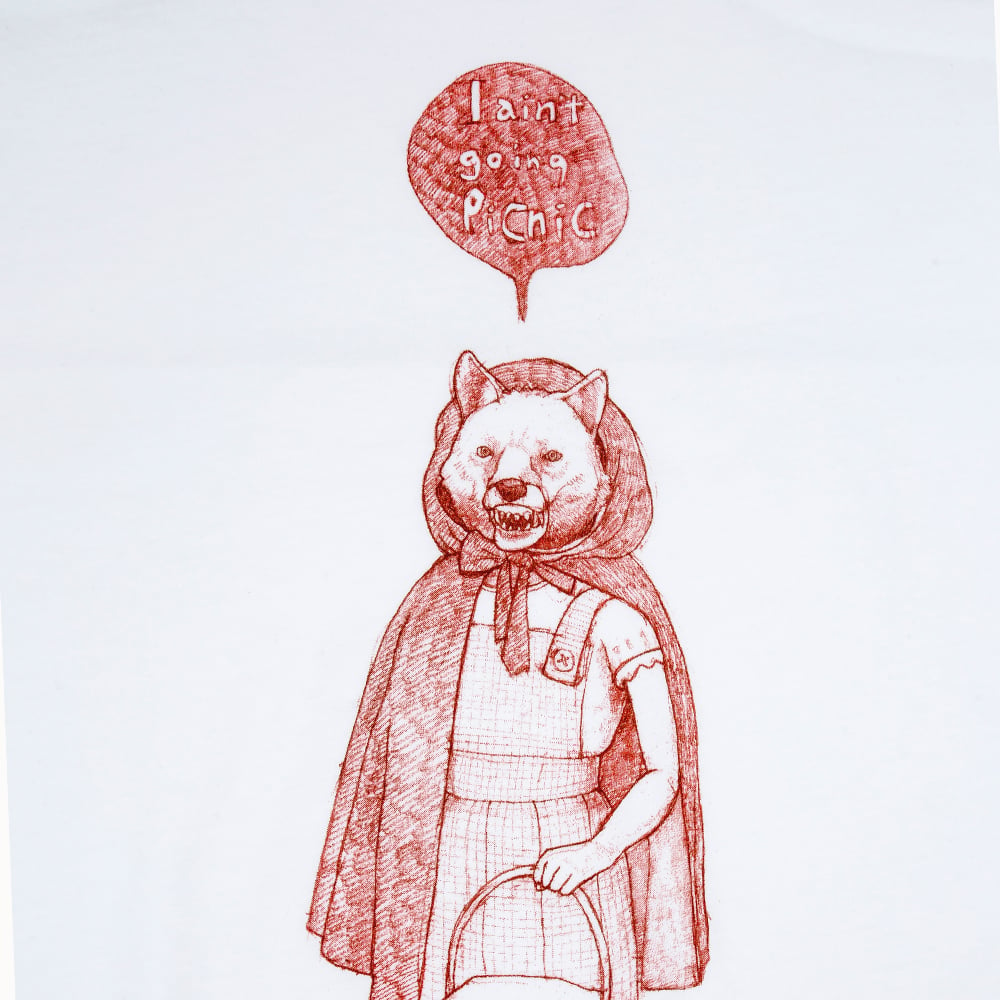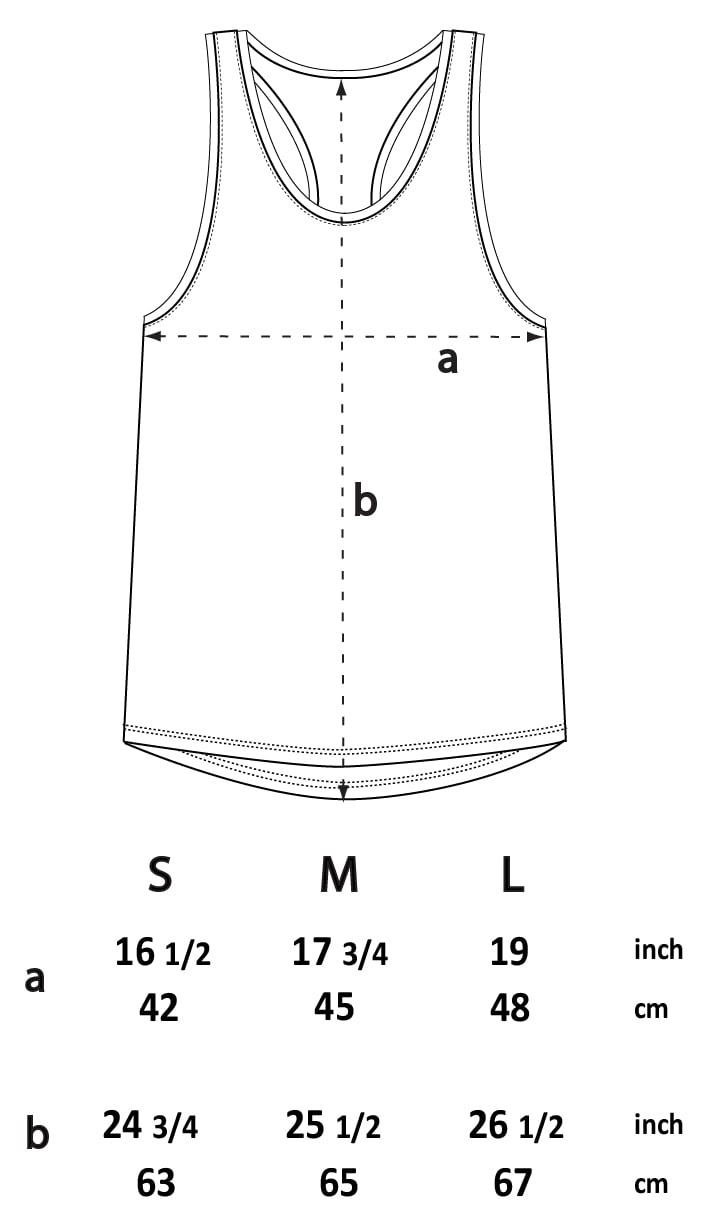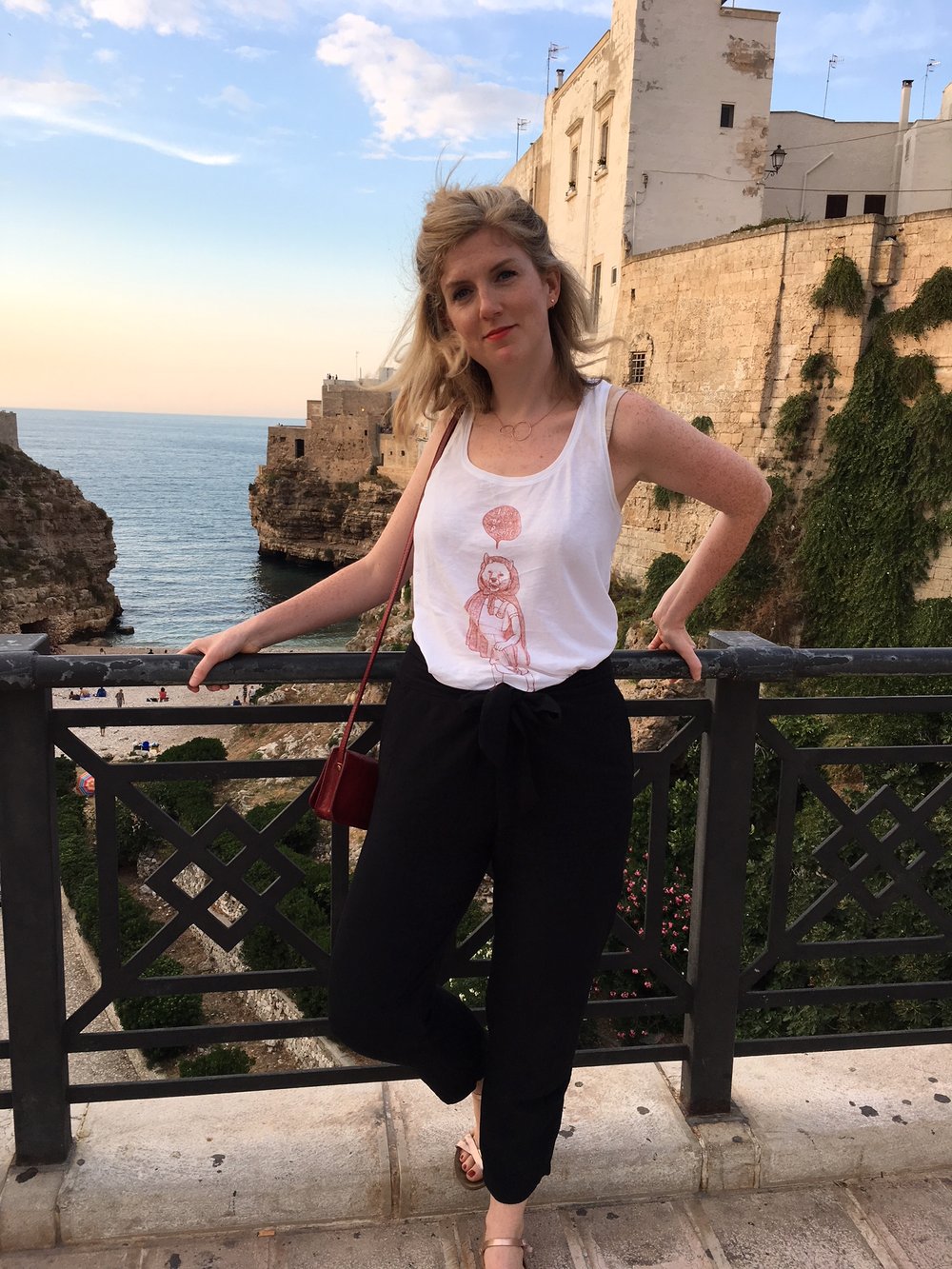 SALE -50% off was £27, now £13.50p
Little red 'Wolf' in a very pretty Hood. Our silkscreen inspired by the Red Riding Hood story doesn't do Al Fresco. The Speech bubble reads "I ain't going picnic".
Why pretend that life is happy ever after when it's way more complex? This Wolf in sheep's clothing is a playful and unusual nod to the original Grimm's tales.
If you're moaning about his grammar, it's pretty good for a canine! He's gone the whole hog and shaved his lovely legs to get in character, now that's effort!
Original illustration for Conquer Gear ® by Tomoya Hiramatsu.
WOMEN'S RACERBACK VEST
100% Combed Organic Cotton
Jersey 3.4 oz- 4.6 oz/ 115g- 155g
Luxury feeling and made of 100% organic cotton, it's a racerback vest that's perfect for yoga, or any other sporty activity. Lightweight and natural, vegan fabric that's wonderfully soft to the touch. The tank top's bottom hem is curved, giving you protection against builder's bum and stopping you from flashing your tum when stretching!

100% Organic Product,
90% reduced Carbon Footprint,
Fair Wear Foundation made, for peace of mind in manufacturing.
Made with ethical trade and justice for workers, we don't want to make a garment covered in tears. No matter how rebellious our images are!
Illustrated by artists, ethically produced!