RedHood Red Tote Bag (Recycled)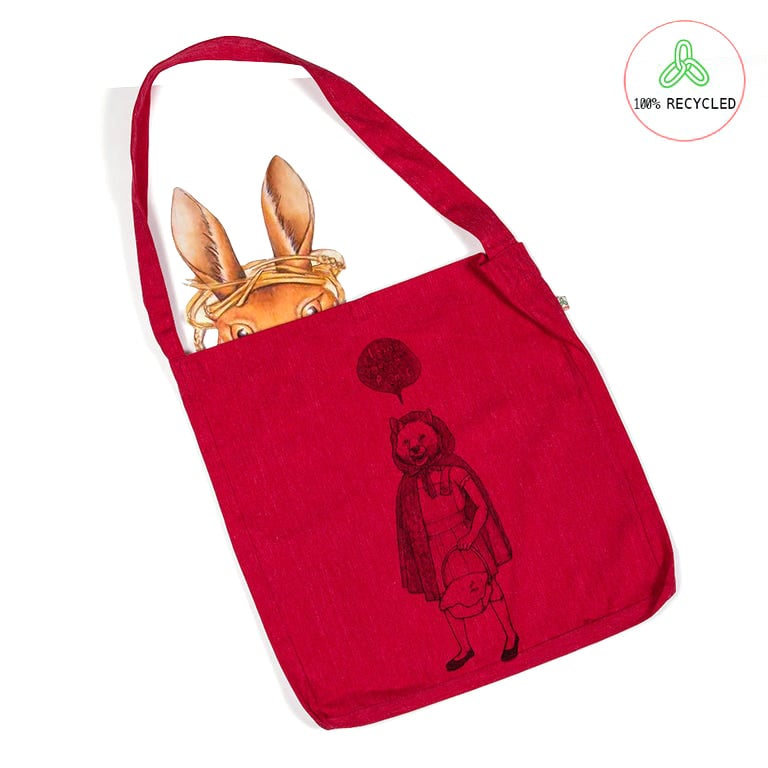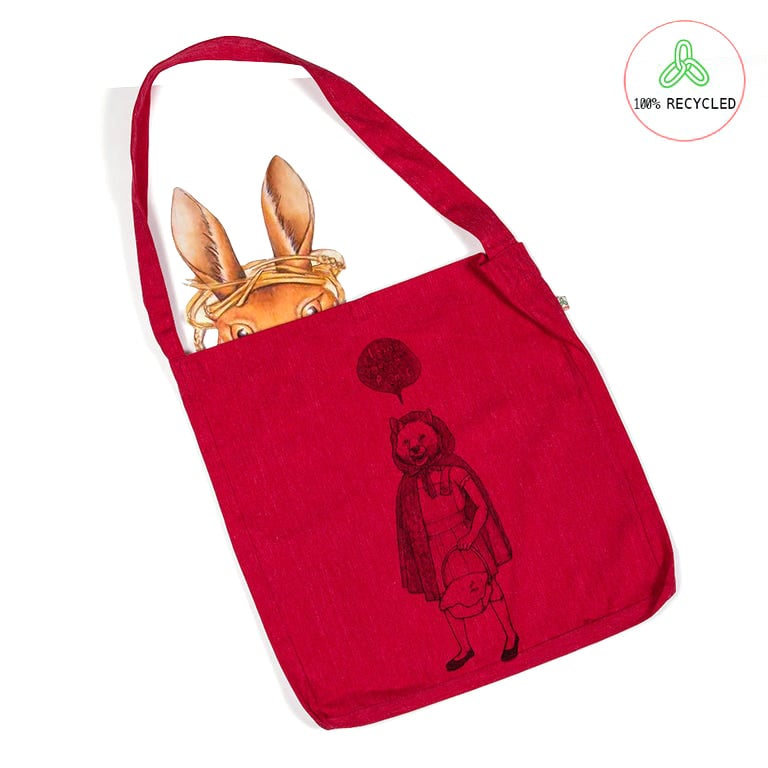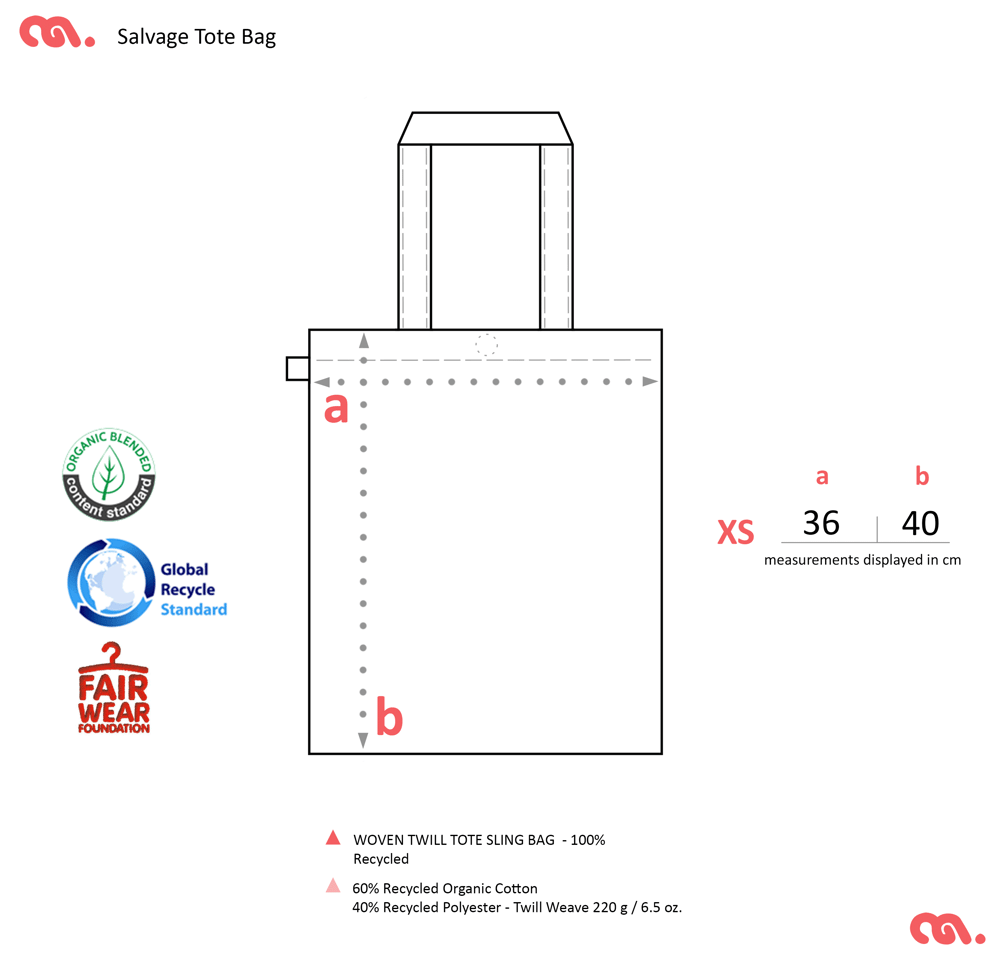 Little red 'Wolf' in a very pretty Hood. Our silkscreen inspired by the Red Riding Hood story doesn't do Al Fresco. The Speech bubble reads "I ain't going picnic".
Why pretend that life is happy ever after when it's way more complex? This Wolf in sheep's clothing is a playful and unusual nod to the original Grimm's tales.
If you're moaning about his grammar, it's pretty good for a canine! He's gone the whole hog and shaved his lovely legs to get in character, now that's effort!
Original illustration for Conquer Gear ® by Tomoya Hiramatsu.
MESSENGER BAG / RECYCLED SHOPPING TOTE
Literally, 100% recycled from old trash,
60% Recycled pre-consumer cotton organically grown
40% Recycled post-consumer waste polyester Jersey
Woven Twill: 6.34 oz / 215 g
Have you ever considered the impact of a few plastic bags a week, multiplied by a lifetime and then taken everyone else into account who does the same? It adds up to a huge impact, not only on plastic waste, but in manufacturing, energy, and resources.
What a difference a long lasting bag can make. Are you way more likely to use it if it's got a funky graphic illustration print? Make shopping more fun, and less of an advertisement for whichever shop you're using!
Salvaged from waste cuttings of organic cotton garment production, this waste cotton is re-blended with post-consumer plastic bottles to create a hard wearing and 100% recycled product.
Much of the pollution that would have been created from growing, milling, transporting and processing new cotton is eliminated when recycling.
Also, the use of post-consumer polyester waste avoids any other material being created from yet more raw materials. It's a win-win situation made out of our wastefulness!
Fair Wear Foundation made for peace of mind in manufacturing. Made with ethical trade and justice for workers. We don't want to make a garment covered in tears, no matter how rebellious our images are!
Illustrated by artists, ethically produced!