RedHood Unisex White Stripe T-Shirt (Organic)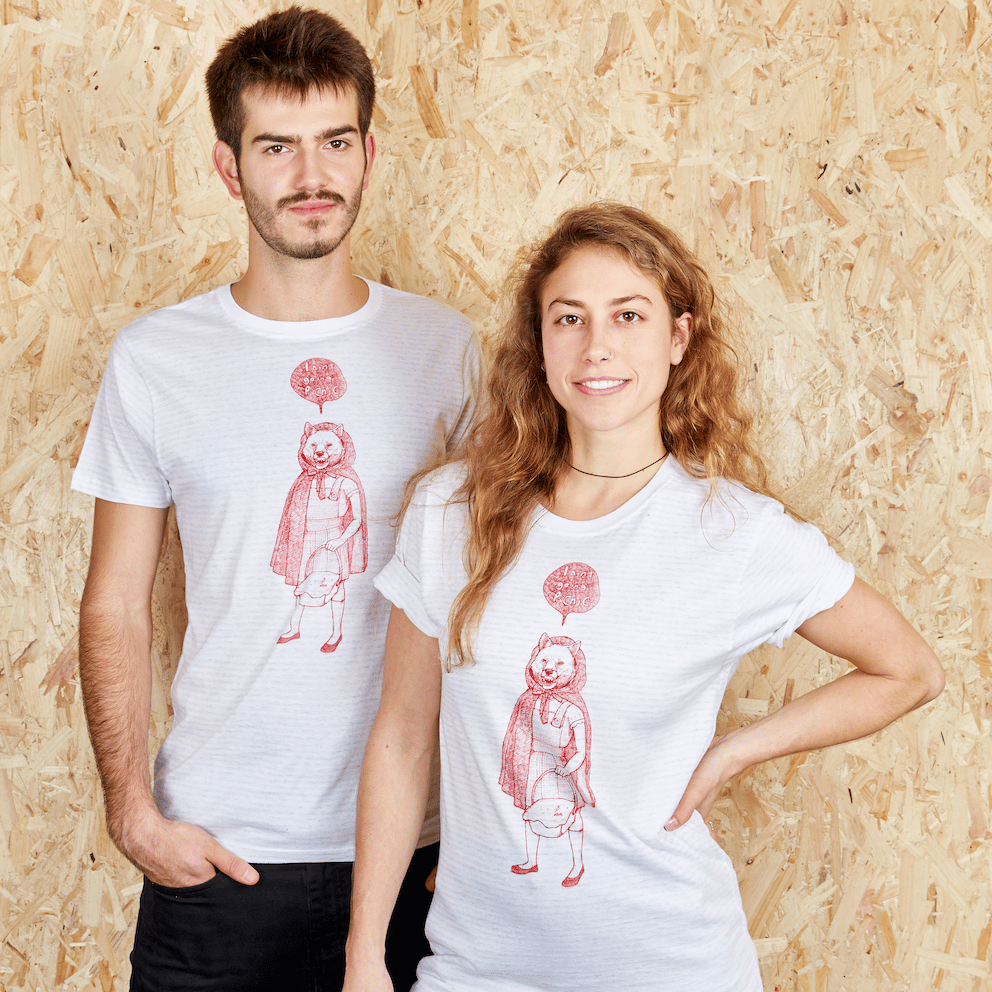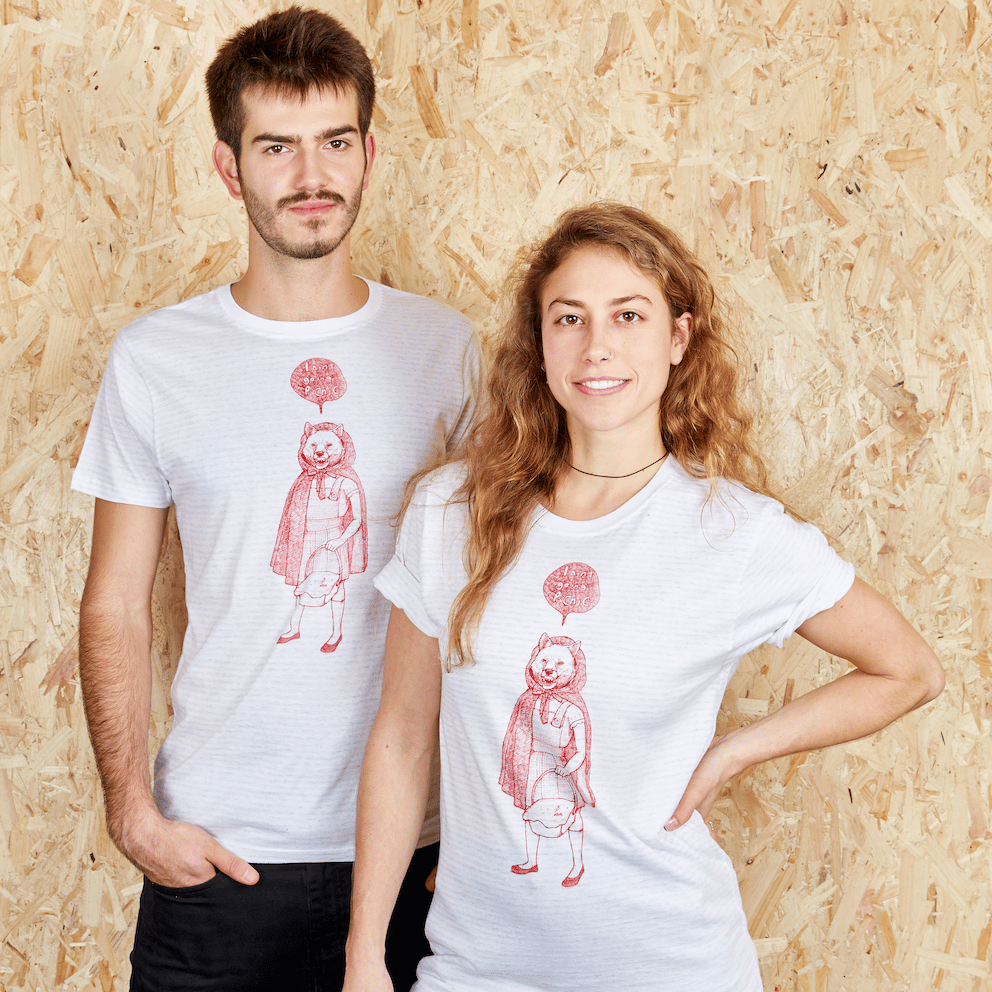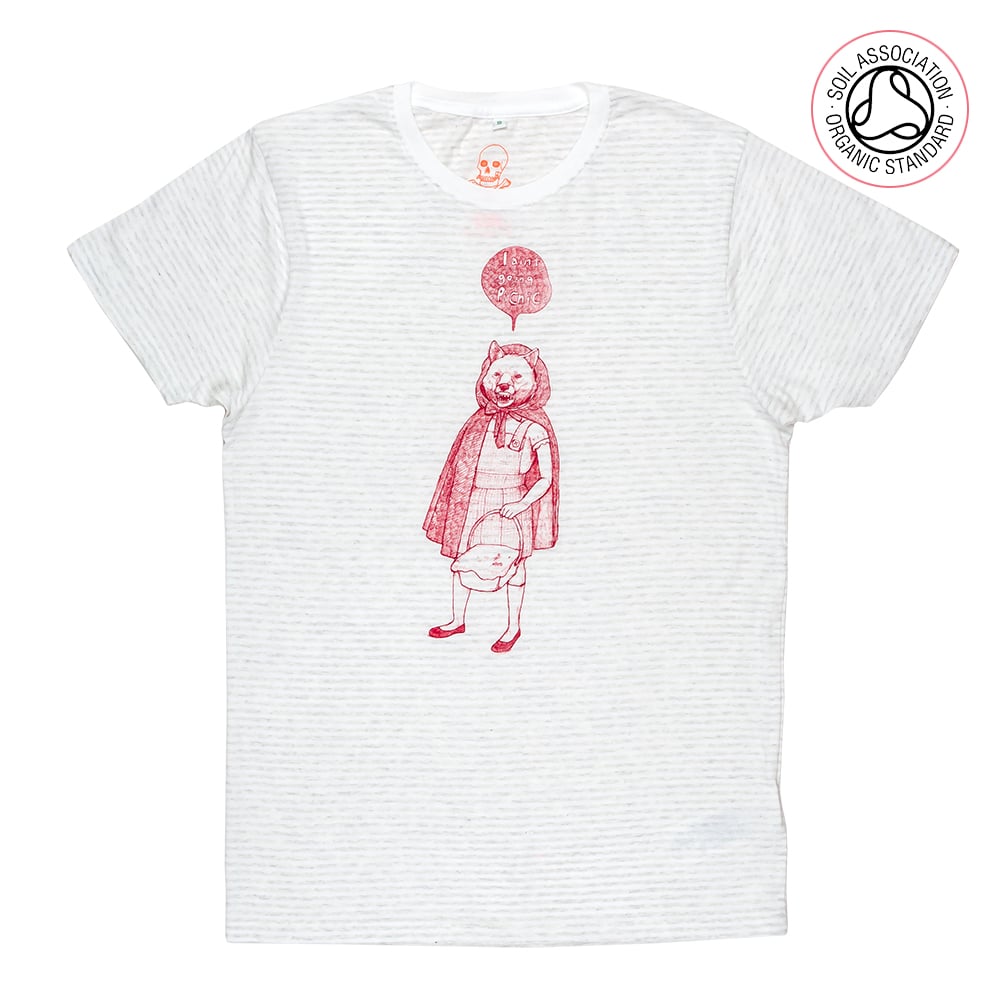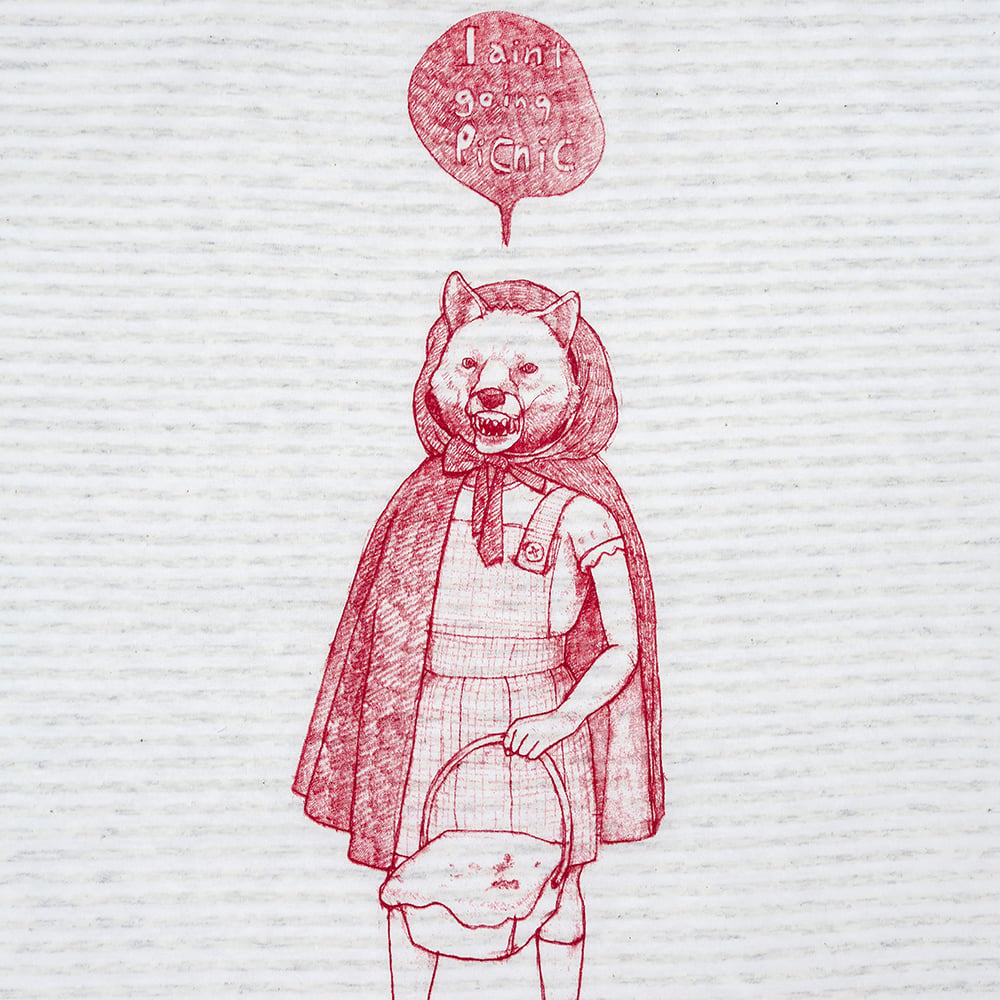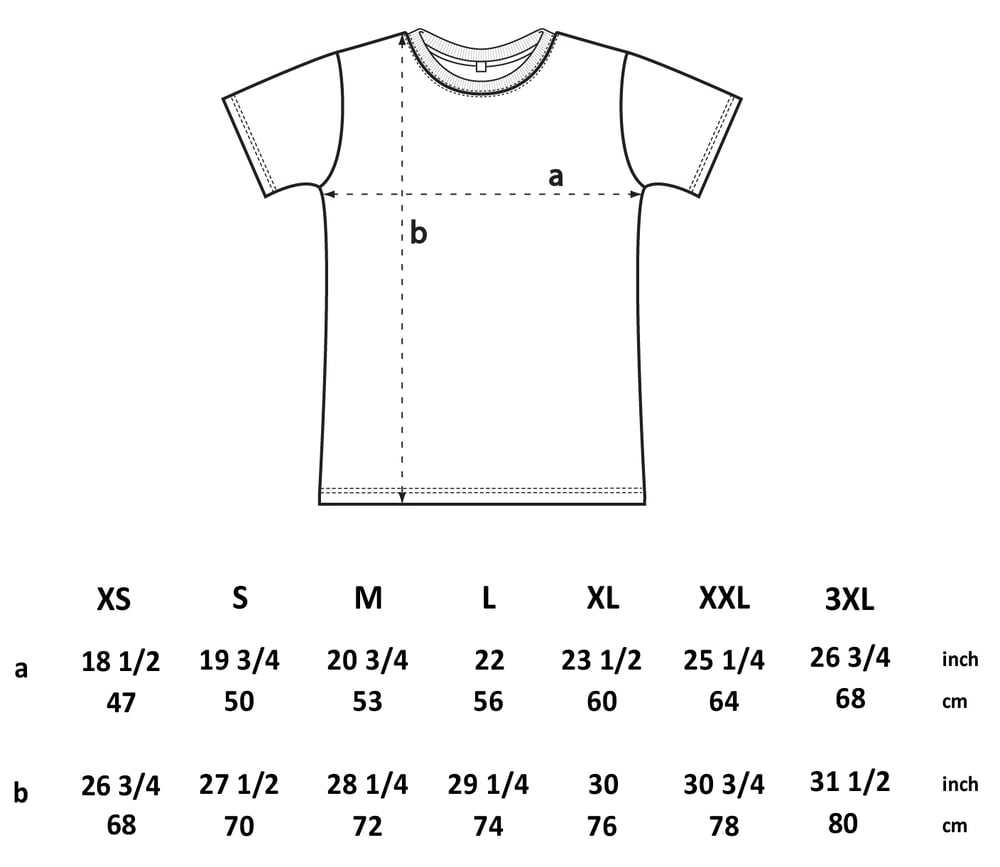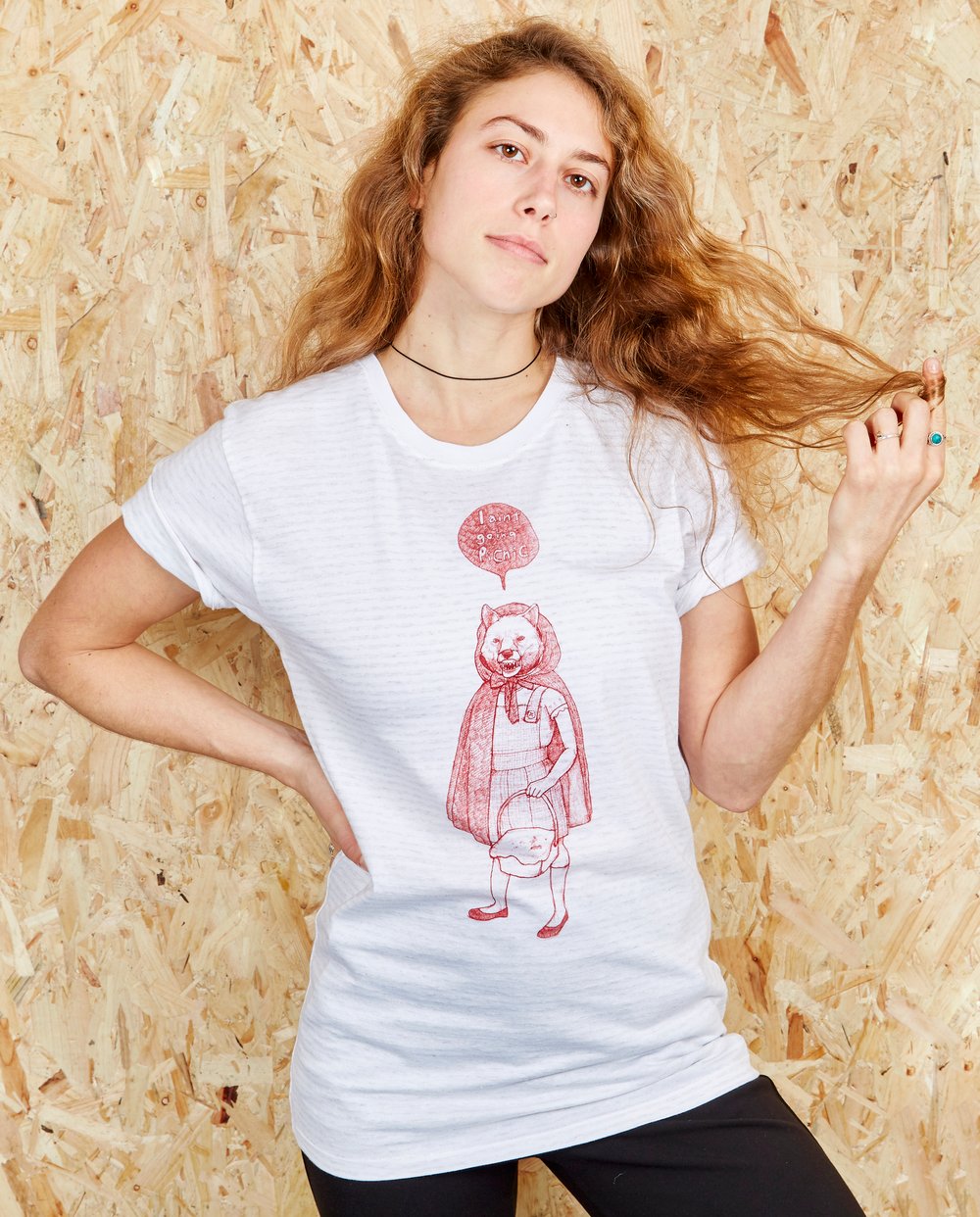 Little red 'Wolf' in a very pretty Hood. Our silkscreen inspired by the Red Riding Hood story doesn't do Al Fresco. The Speech bubble reads "I ain't going picnic".
Why pretend that life is happy ever after when it's way more complex? This Wolf in sheep's clothing is a playful and unusual nod to the original Grimm's tales.
If you're moaning about his grammar, it's pretty good for a canine! He's gone the whole hog and shaved his lovely legs to get in character, now that's an effort!
Original illustration for Conquer Gear ® by Tomoya Hiramatsu.
UNISEX JERSEY T-SHIRT (Climate Neutral)
100% Combed Organic Cotton
Jersey 4.6 oz/ 155g

Being a slightly roomier unisex T-shirt, this is an excellent fit for either women or men or anyone in-between! This T-shirt is somewhat more spacious, so we strongly recommend checking the sizing chart for dimensions.
100% Organic Product,
90% reduced Carbon Footprint,
'Fair Wear Foundation' made, for peace of mind in manufacturing.
Made with ethical trade and justice for workers. We don't want to make a garment covered in tears, no matter how rebellious our images are!
Illustrated by artists, ethically produced!