Smiley Skull Infants Pink T-Shirt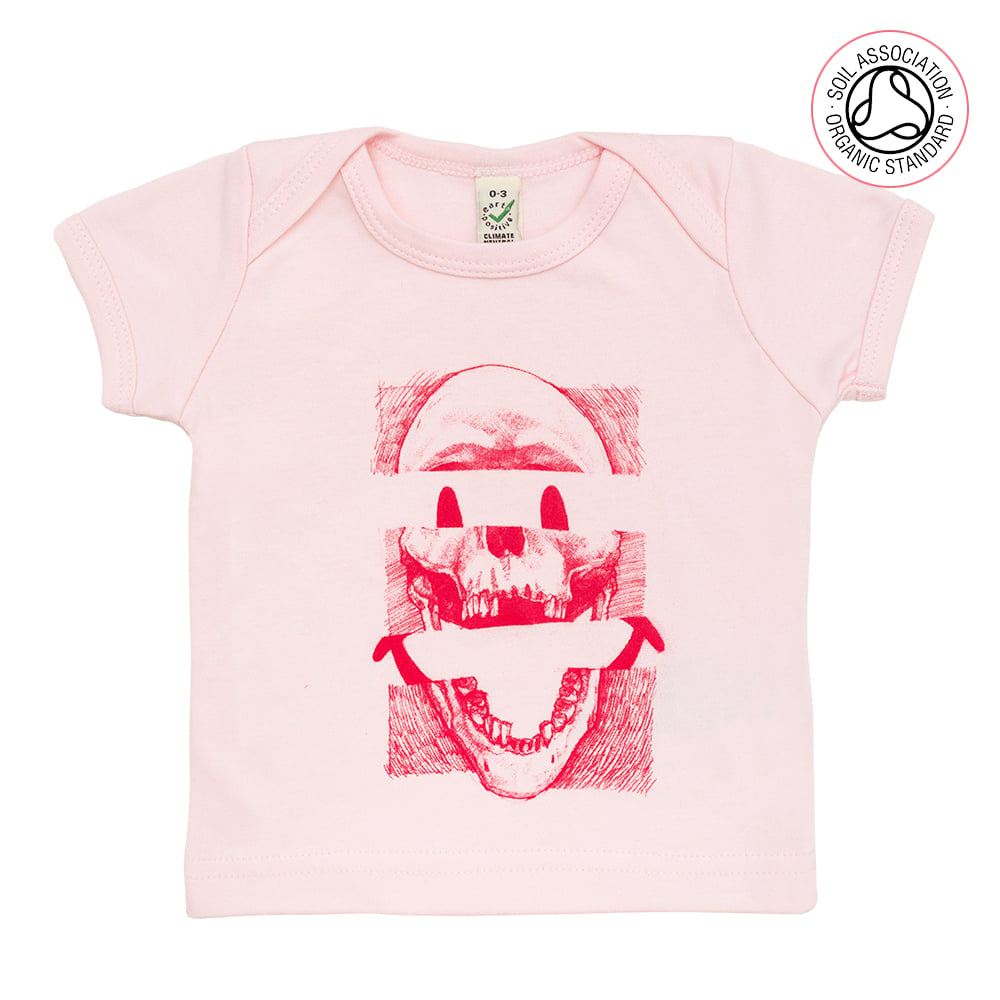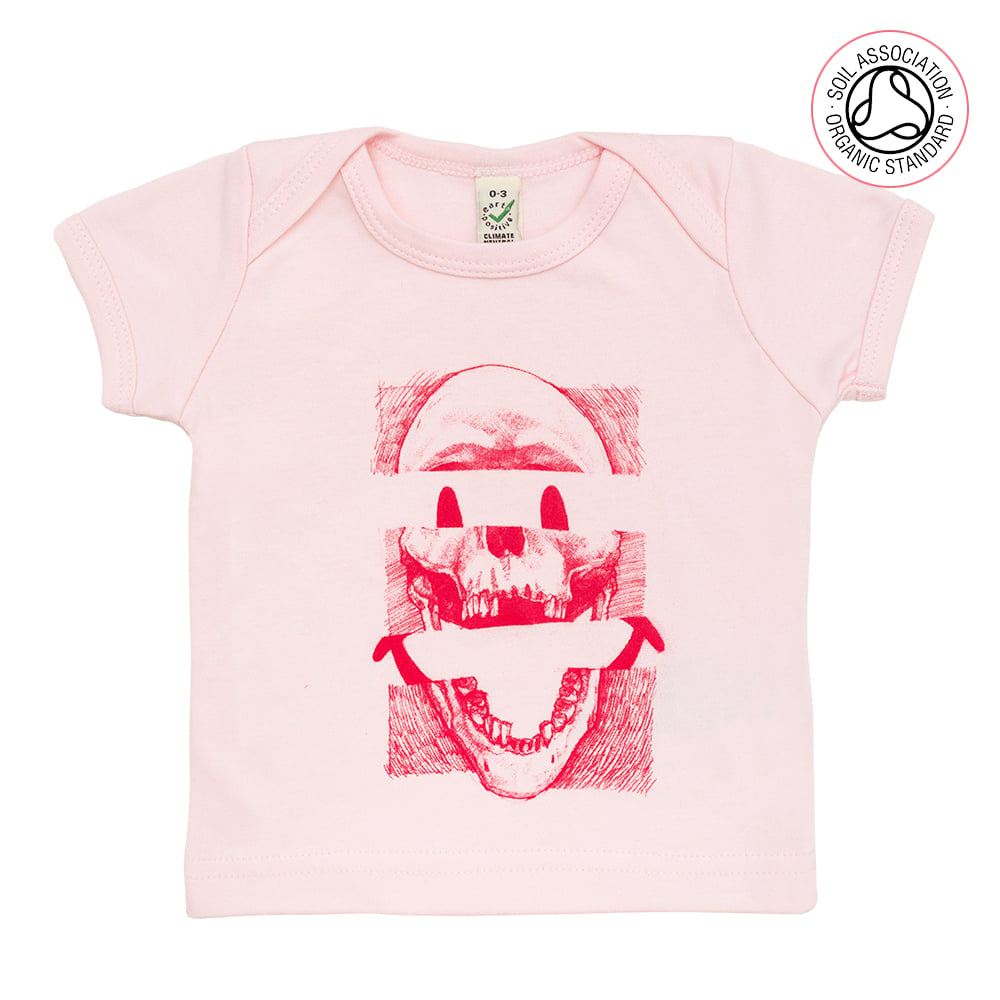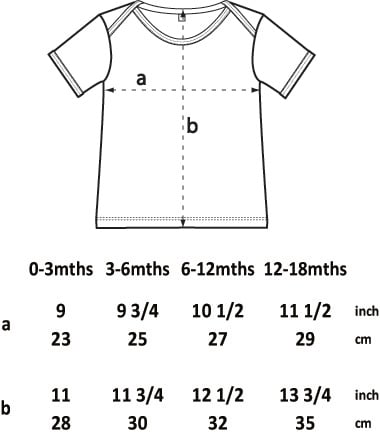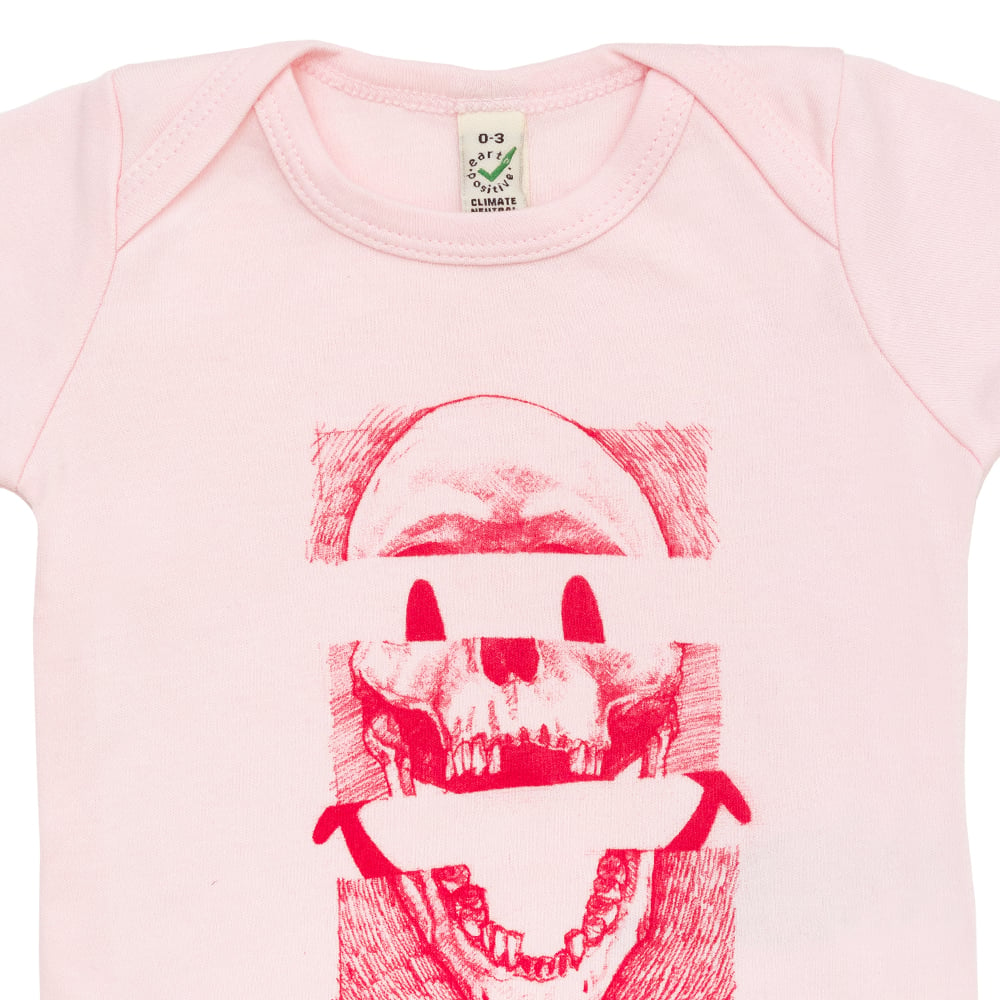 Have you ever wondered why we use emoticons :-) to represent happiness and that by the same mass interpretation of imagery we have created negativity connected with skulls.
At Conquer Gear we feel it's never too early to learn these life lessons, the smiley skull is our visual representation of a philosophy of always looking on the bright side of life and that there is always beauty within poo soaked nappies!
Original illustration of Conquer Gear ® by Tomoya Hiramatsu.
BABY LAP T-SHIRT
100% Combed Organic Cotton
Our infants T's are 100% organic cotton, being super soft and gentle on the skin, and practical with easy release shoulder flaps, perfect for your messy boys or girls.
Check the sizing chart for dimensions.
0-3 months
3-6 months
6-12 months
12-18 months
100% Organic Product in accordance with the Global Organic Textile Standard (GOTS).
Certified by the Control Union, Carbon Trust and Soil Association with a 90% reduced Carbon Footprint certified by the Carbon Trust.
Also audited by the Fair Wear Foundation for peace of mind in the old manufacturing conditions malarkey because no one wants a garment covered in tears.
Ethical Trade and Justice for workers!
Care Instructions:
Machine washable. After your baby has outgrown this garment pass it on or donate to a fabric bank, all fabric is useful to someone no matter what state it's in!