VajApple Unisex Red Sweatshirt (Recycled)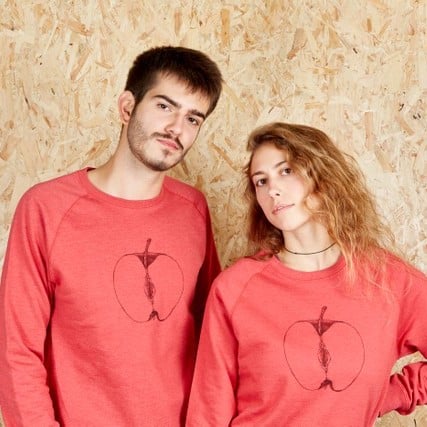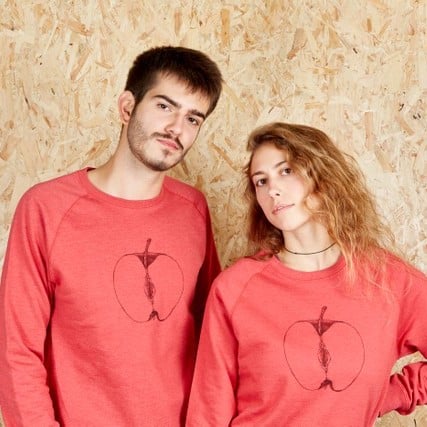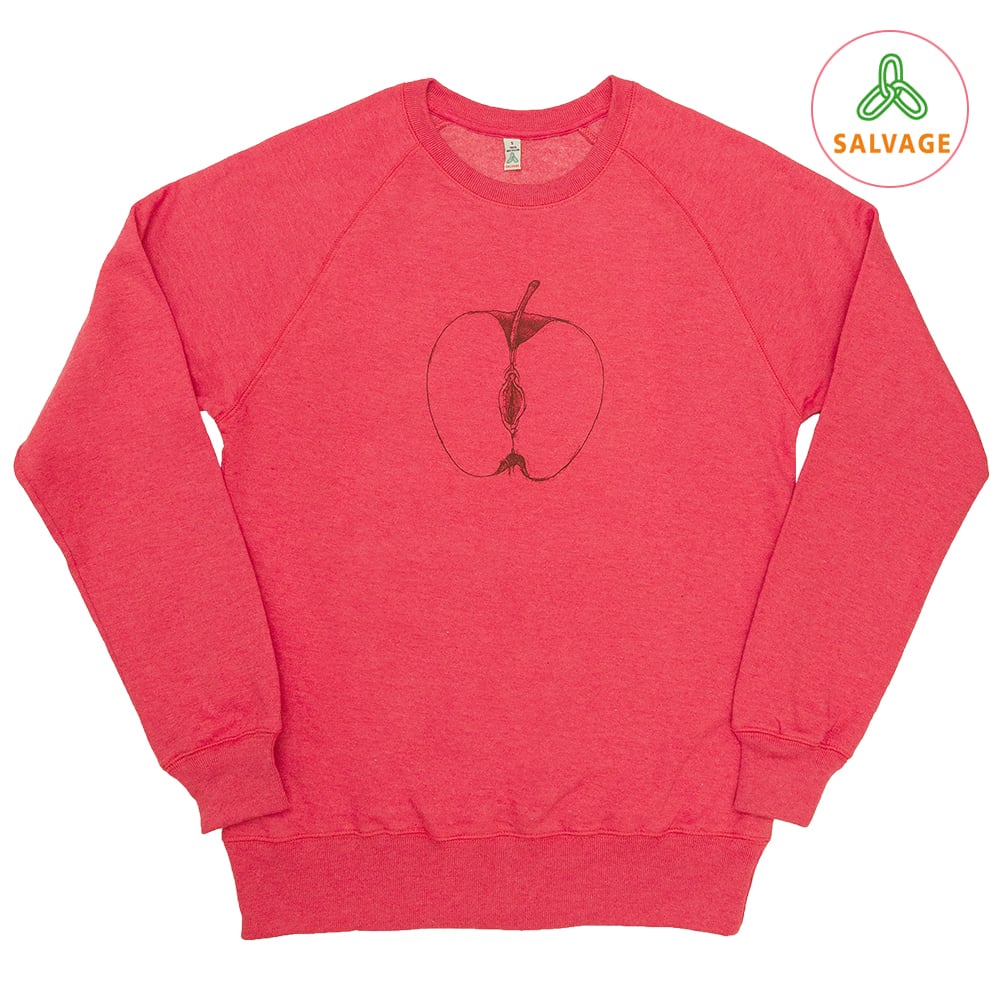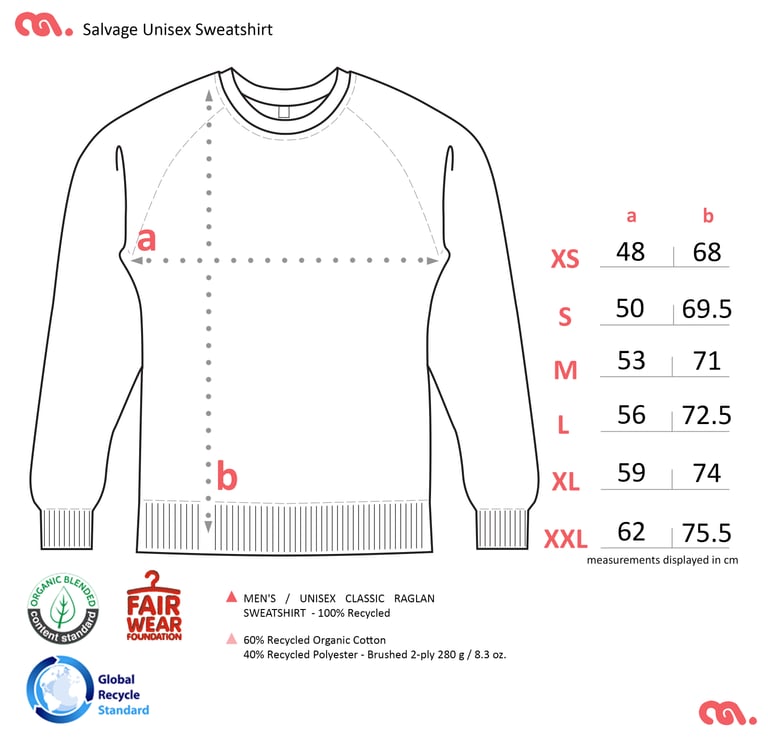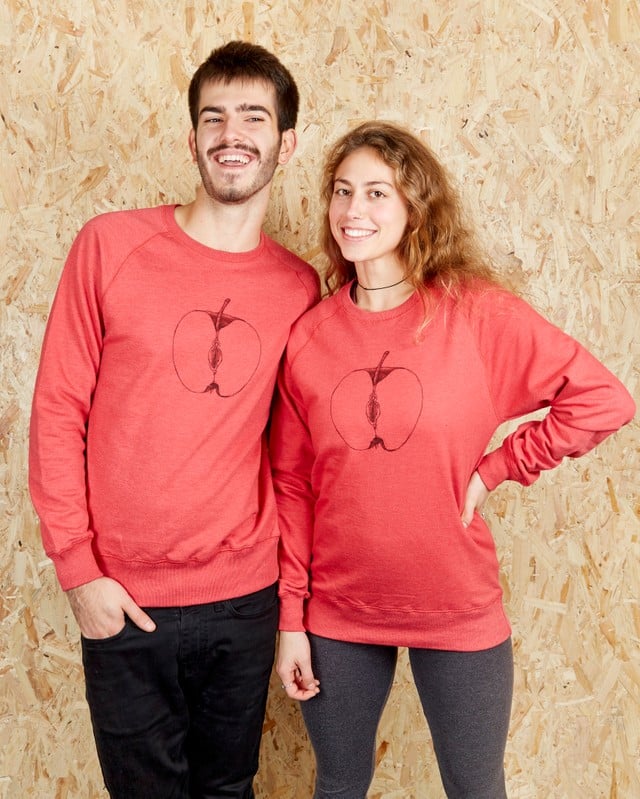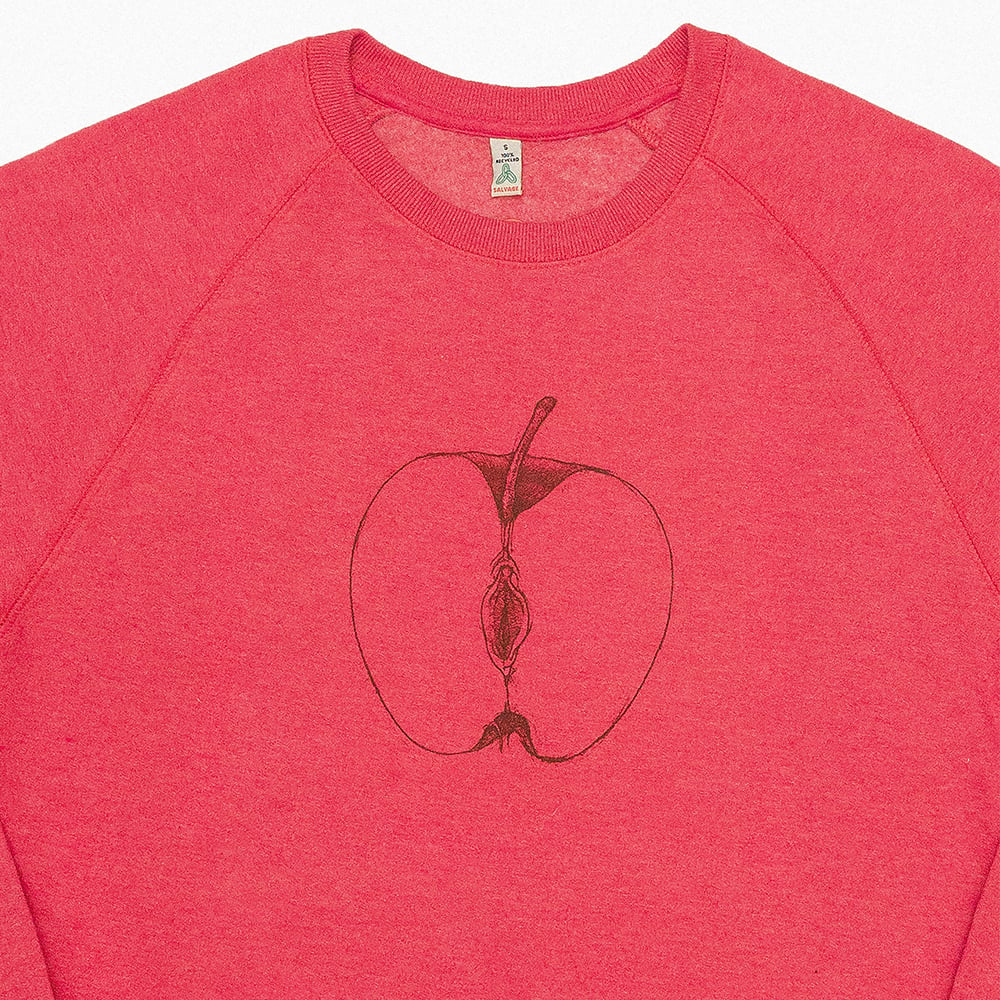 Illustration Story: Our apple design is inspired by feminists and feminism, showing solidarity with our sisters and like-minded people!
This print reflects our quest for knowledge and an awareness of one's ourselves. Too often, women's bodies are censored in a false attempt at politeness or misguided shame. If it's only male cherubs allowed to pee in the birdbaths of the world, we have a problem. Let's represent! Half the world's population has one, don't be shy!
Original illustration for Conquer Gear ® by Tomoya Hiramatsu.
Garment:
UNISEX RECYCLED ORGANIC RAGLAN SWEATSHIRT - 60% Recycled pre-consumer cotton organically grown- 40% Recycled post-consumer polyester.
Shape & Feel - 12 trash bottles make every sweatshirt; the organic cotton is from production waste but makes this comfy but also very long-lasting!
With a raglan sleeve style = seam that runs under the armpit. This Unisex garment suits many body types.
The cuffs are reversible so if less arm length is required, roll it up once to the size of sleeve needed!
We recommend going one size larger for more length and room if you wish for a baggy style and hanging sweatshirt. It is a bit shorter than our organic sweat style.
Check the sizing chart image for chest and length dimensions.

Ethics;
1.) Water-Based Ink printing - Organic inks, because water should not be polluted to make printed goods.
2.) Recycled Salvage Range - 60% Recycled pre-consumer waste cotton that was organically grown gets reused with 40% Recycled post-consumer waste bottles. Salvaged waste of garment production, re-blended with plastic pollution; creating a hard-wearing and 100% recycled product.
3.) Fair Wear Foundation - made this way for peace of mind and ethical treatment of people in the garment industry.
All Conquer Gear items are "Illustrated by artists, ethically produced!"