X-Ray 'Higgy-Pig' Stone Wash Burgundy T-Shirt (Organic)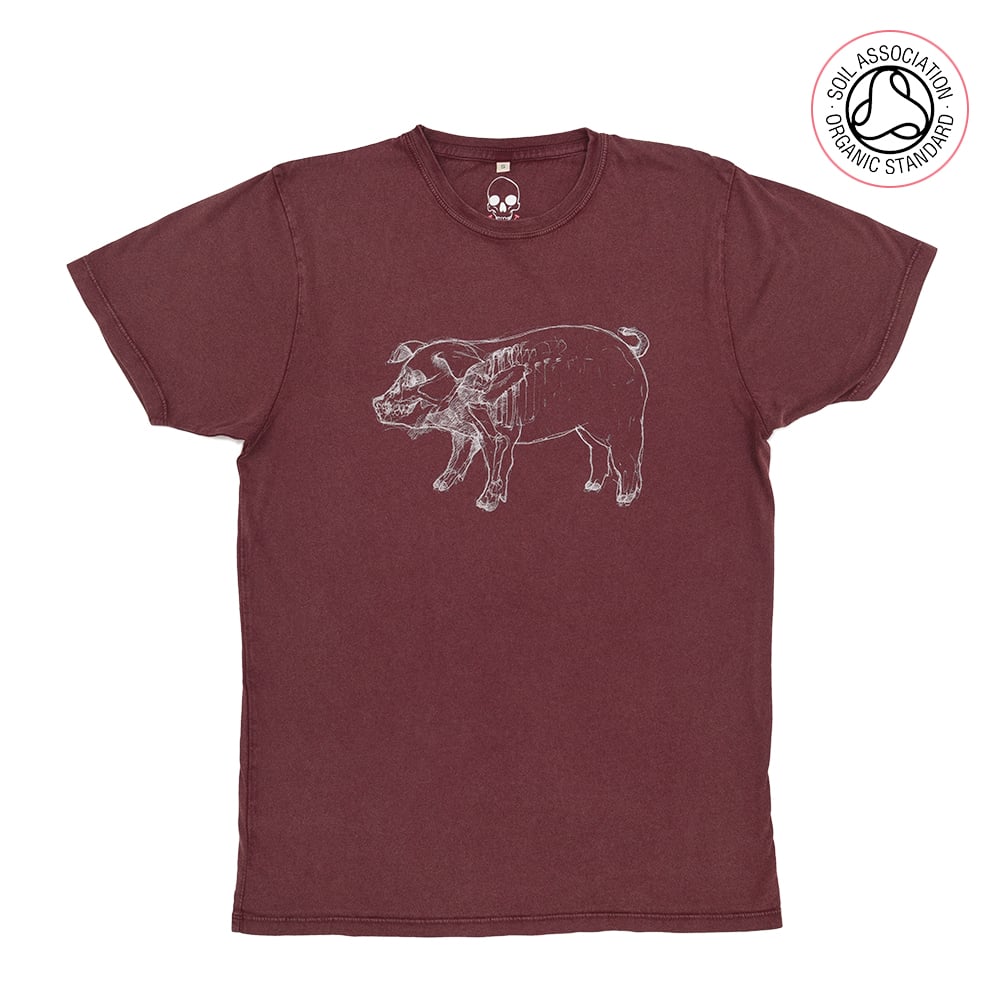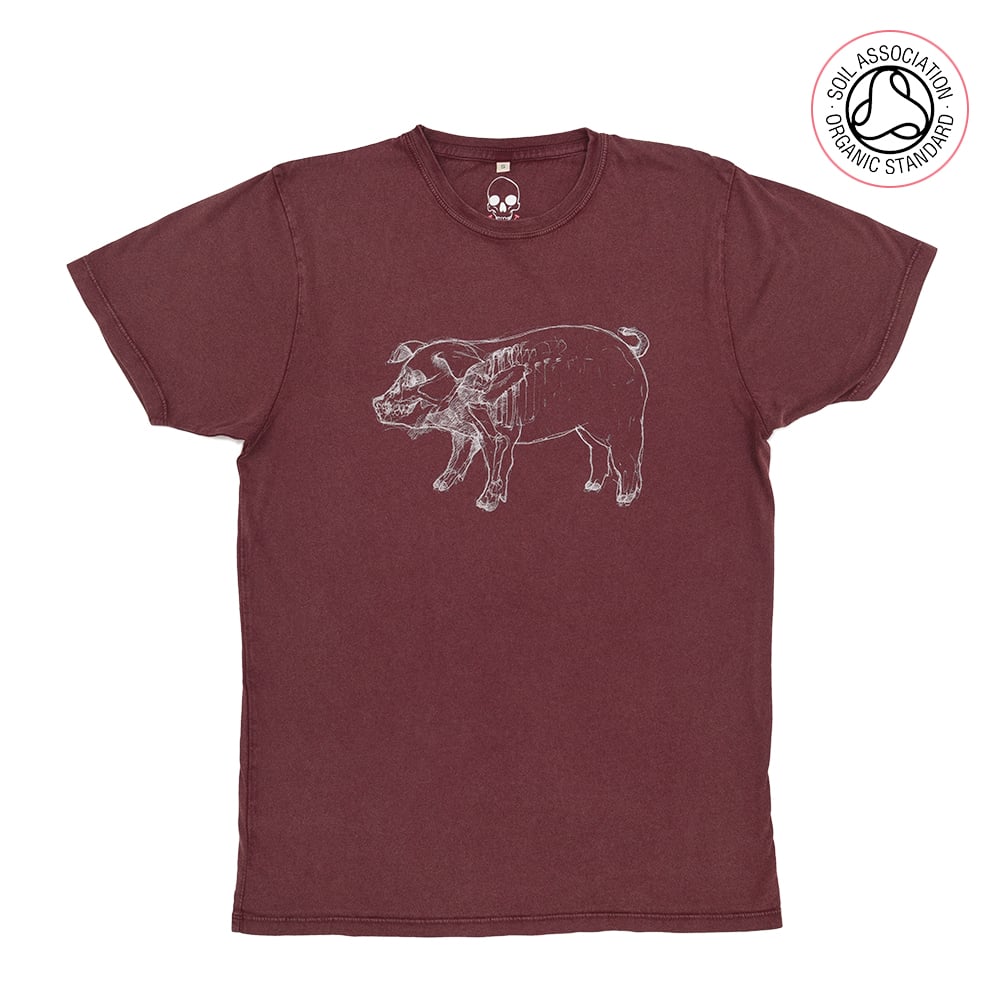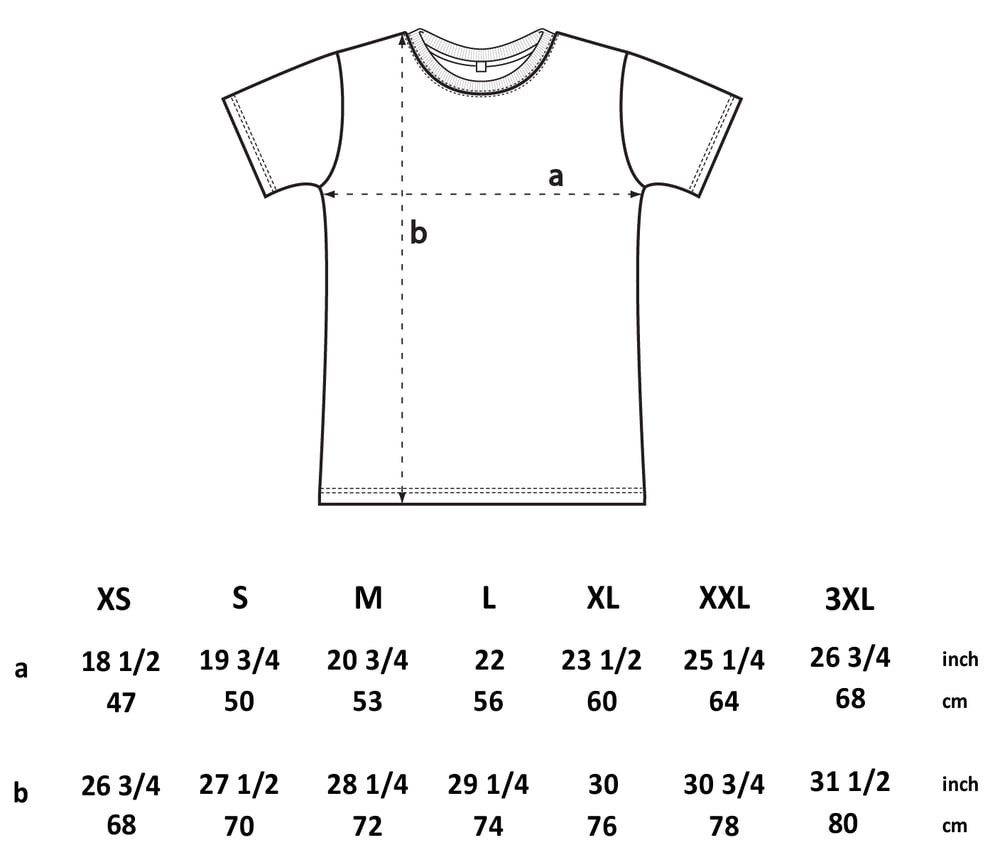 Once upon a time, a little piggy didn't go to the market, they went to the radiographer's lab instead. His Xray turned up, and they have a human skull, weird, I know!
Pigs are reared for our every whim these days, and this clothing item is celebrating the close associates we love to eat. Did you know that some are even being bred for human heart transplants?
Pig hearts are closest in size to that of a human heart. Weird science pushed further, could have other human bits in our little piggy friends, unless we leave them be!
Not by the hair on our chinny chin chins the pigs shouted!
Original illustration for Conquer Gear ® by Tomoya Hiramatsu.
UNISEX JERSEY T-SHIRT - Climate Neutral®
100% Combed Organic Cotton
Jersey 4.6 oz/ 155g

Being a slightly roomier unisex T-shirt, this is a nice fit for either women or men or anyone in between! This T-shirt is slightly bigger than average for a loose style fit. We strongly recommend checking the sizing chart for dimensions and the perfect shape for you.

100% Organic Product,
90% reduced Carbon Footprint,
'Fair Wear Foundation' made, for peace of mind in manufacturing.
Made with ethical trade and justice for workers. We don't want to make a garment covered in tears, no matter how rebellious our images are!
Illustrated by artists, ethically produced!