3 Skull Tote Bag (Organic)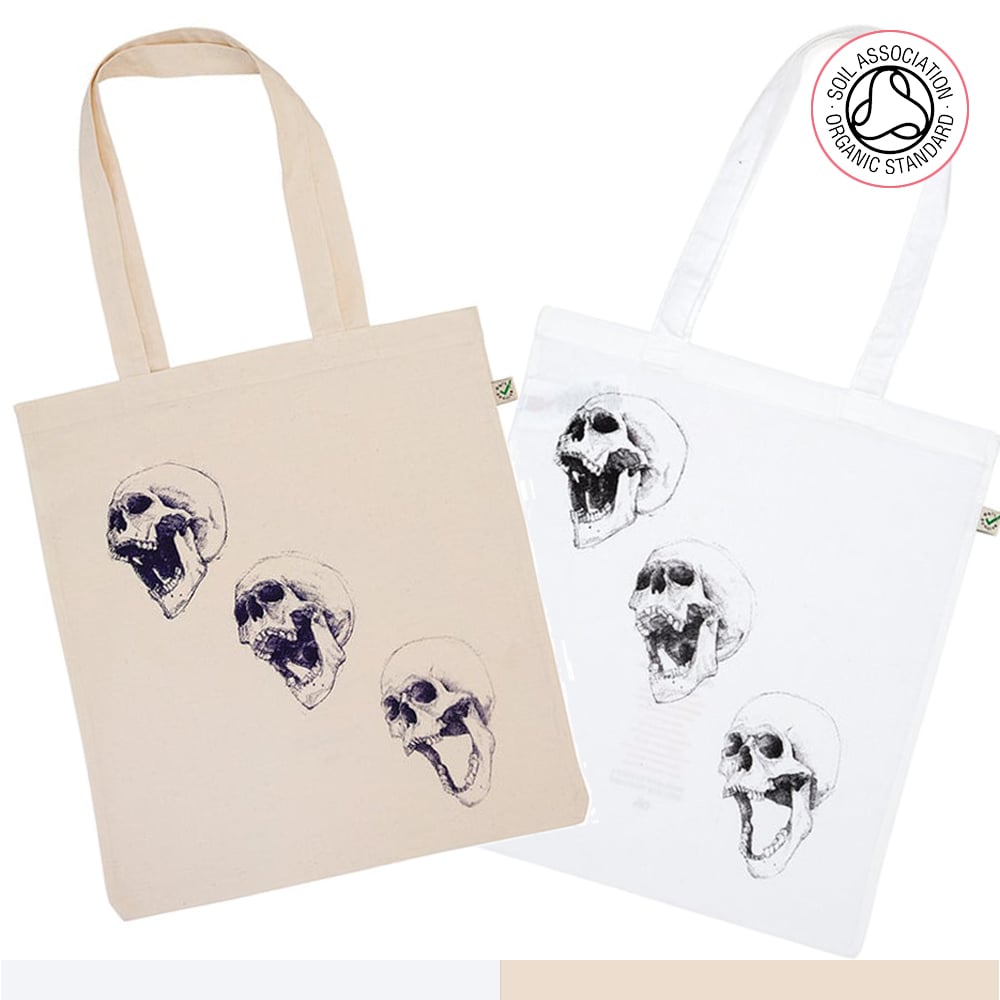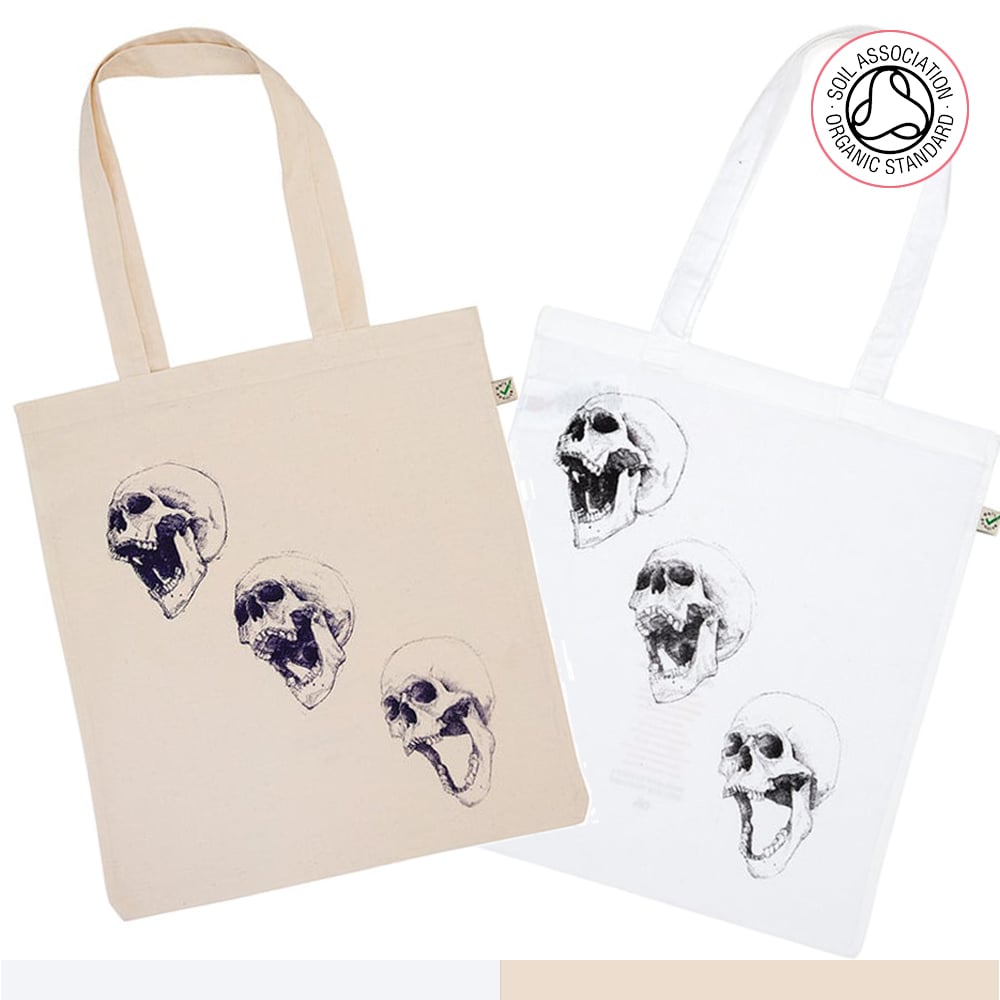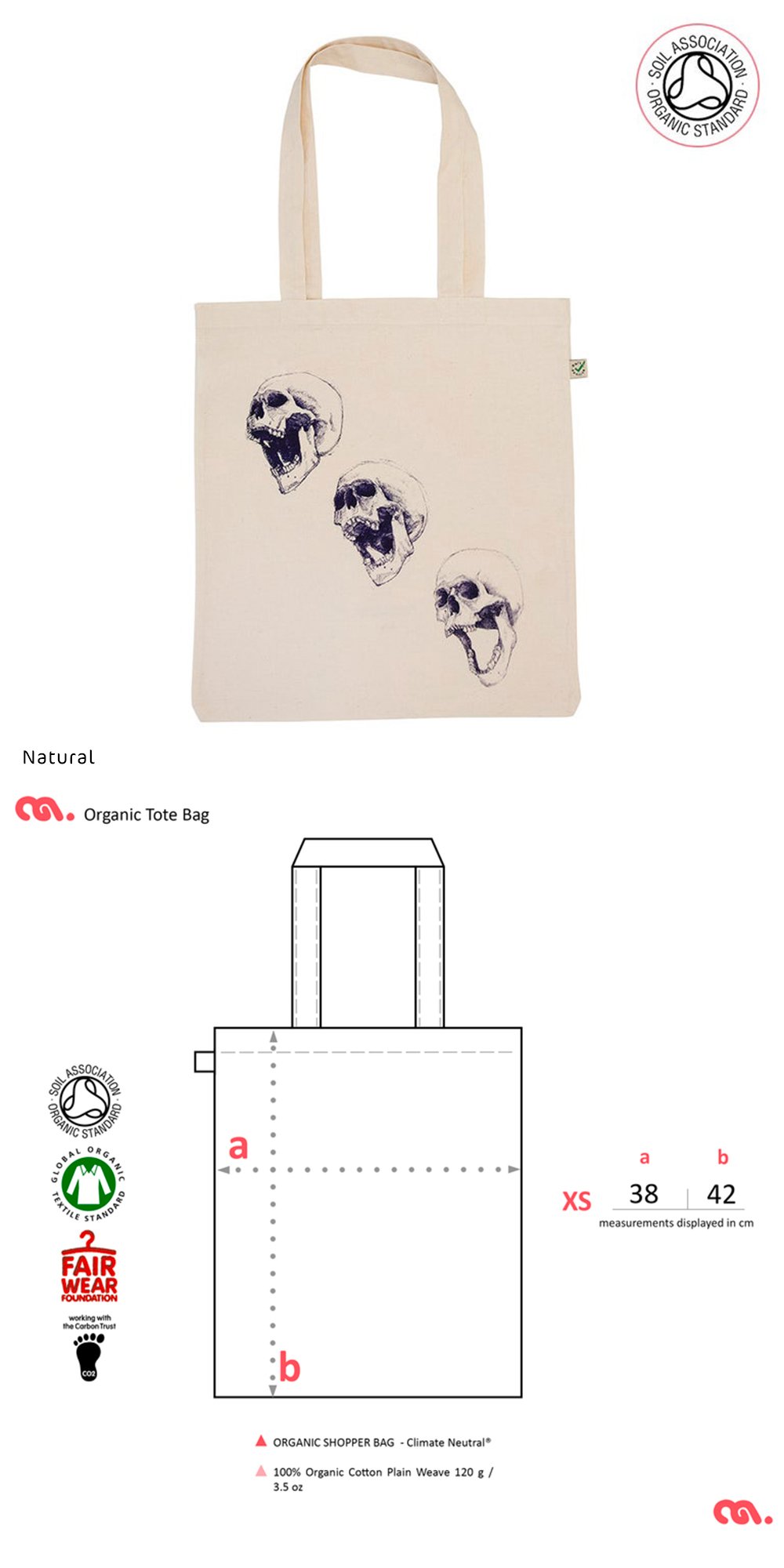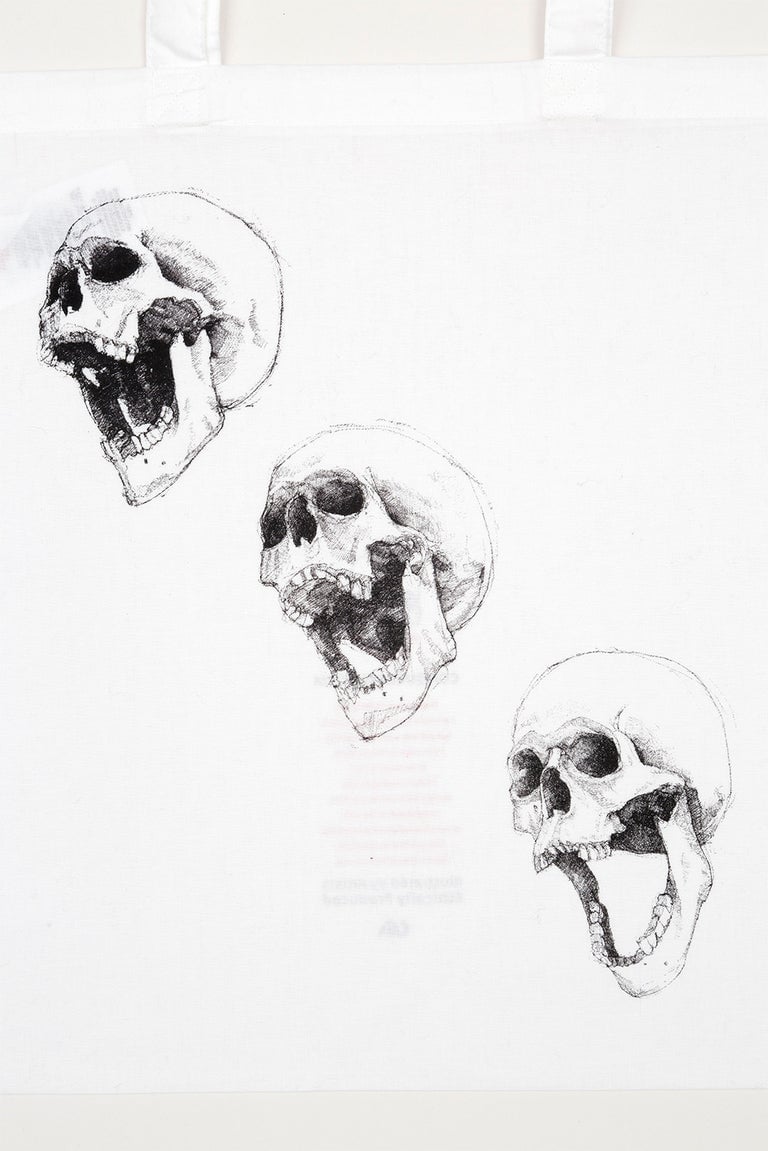 Three Skulls - Three heads are better than one.
Three is the number of perfection or completion, so it makes sense to why there are three skulls of the apocalypse rather than four on this design. 'Third time lucky' or 'three times a charm!', number 3 is a prime number and also a triangular number.
Oh no wait, there is the grinning smiley skull on the other side.
Shit, It's here, the end of days. Run and hide; the omens are here!
Original illustration for Conquer Gear ® by Tomoya Hiramatsu.
CLASSIC TOTE SHOPPING BAG - Climate Neutral®
100% Organic Cotton, Plain weave: 3.54 oz / 120 g
Have you ever considered the impact of a few plastic bags a week, multiplied by a lifetime and then taken everyone else into account who does the same? It adds up to a huge impact, not only on plastic waste, but in manufacturing, energy, and resources.
What a difference a long-lasting bag can make. Are you way more likely to use it if it's got a funky graphic illustration print? Make shopping more fun, and less of an advertisement for whichever shop you're using!
100% Organic Product,
90% reduced Carbon Footprint,
Fair Wear Foundation made, for peace of mind in manufacturing.
Made with ethical trade and justice for workers. We don't want to make a garment covered in tears, no matter how rebellious our images are!
Illustrated by artists, ethically produced!