Bear Tote Shopping Bag (Organic)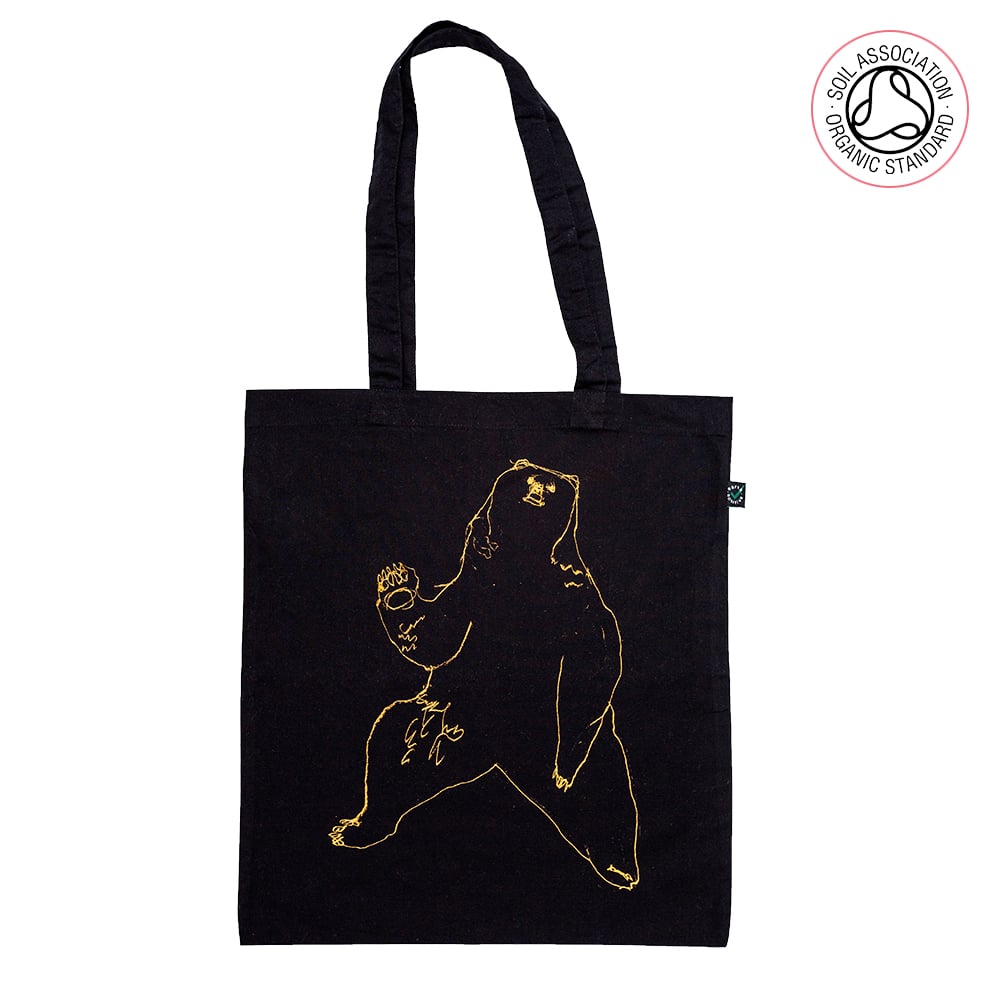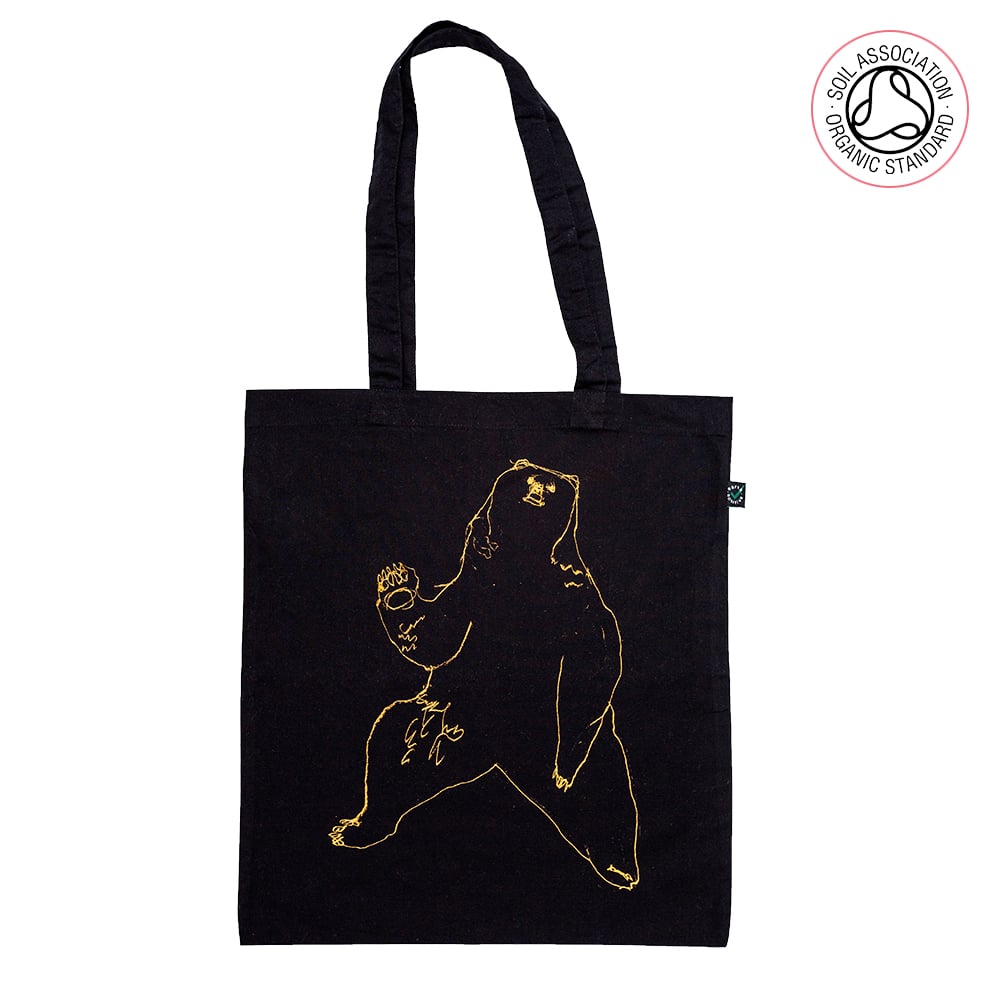 Illustration Story: Bear - Our Bear is a homage to animal lovers who can't wear enough wildlife. A design for those that consume tons of telly watching nature TV shows featuring furry friends. A dancing bear illustration where your imagination takes him to the cosmos.
Look up as your favourite constellation busts some moves!
Original illustration for Conquer Gear ® by Tomoya Hiramatsu.
*picture of moss green coming soon.
EarthPositive for better organic shopping!
ORGANIC SHOPPER BAG
100% Organic Cotton Plain Weave 120 g / 3.5 oz.
Have you ever considered the impact of a few plastic bags a week, multiplied by a lifetime and then taken everyone else into account who does the same? It adds to a huge impact, not only in waste but also in manufacturing, energy, and resources.
What a difference a long-lasting bag can make. And obviously, it's got a funky graphic too!
100% Organic Product in accordance with the Global Organic Textile Standard (GOTS), produced from Indian Cotton, and certified by the Control Union and Soil Association Certifications
90% reduced Carbon Footprint (CO2e) according to the BSI PAS2050 and certified by the Carbon Trust