Friends Forever Men's White T-shirt (Organic Bamboo Blend)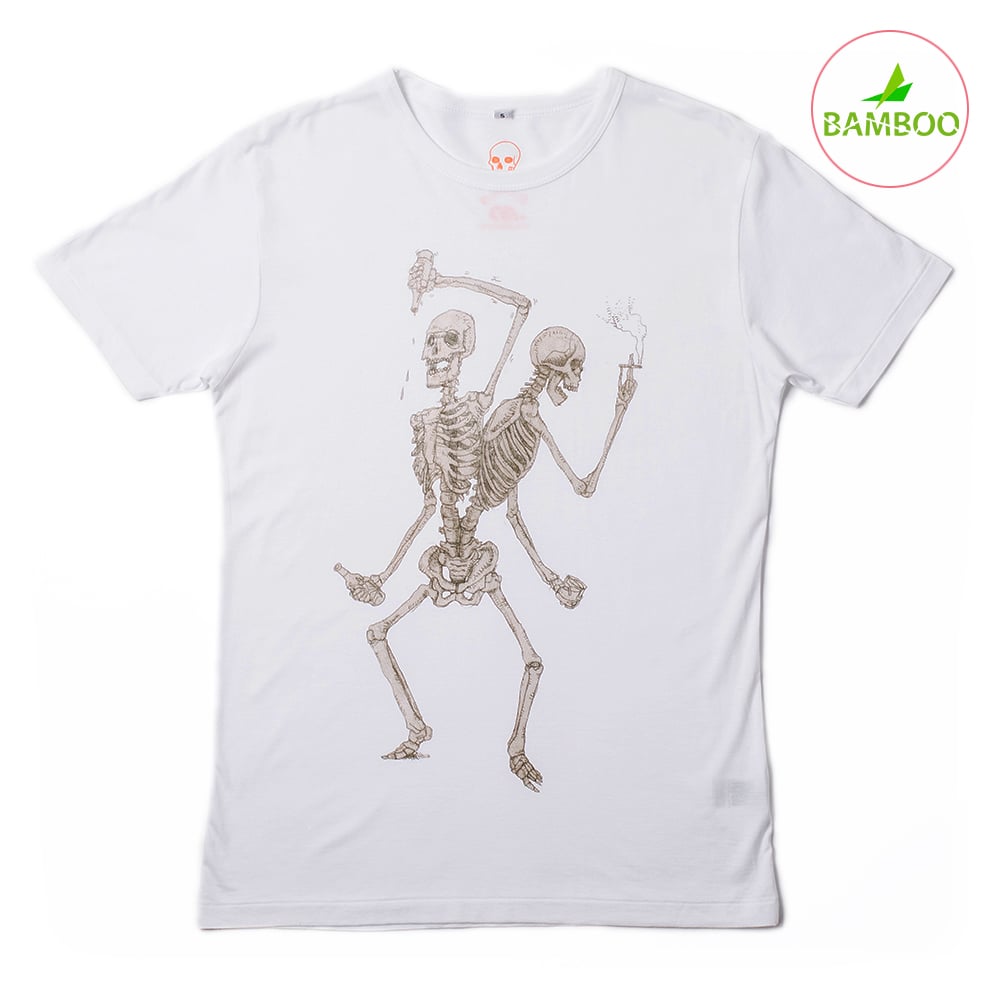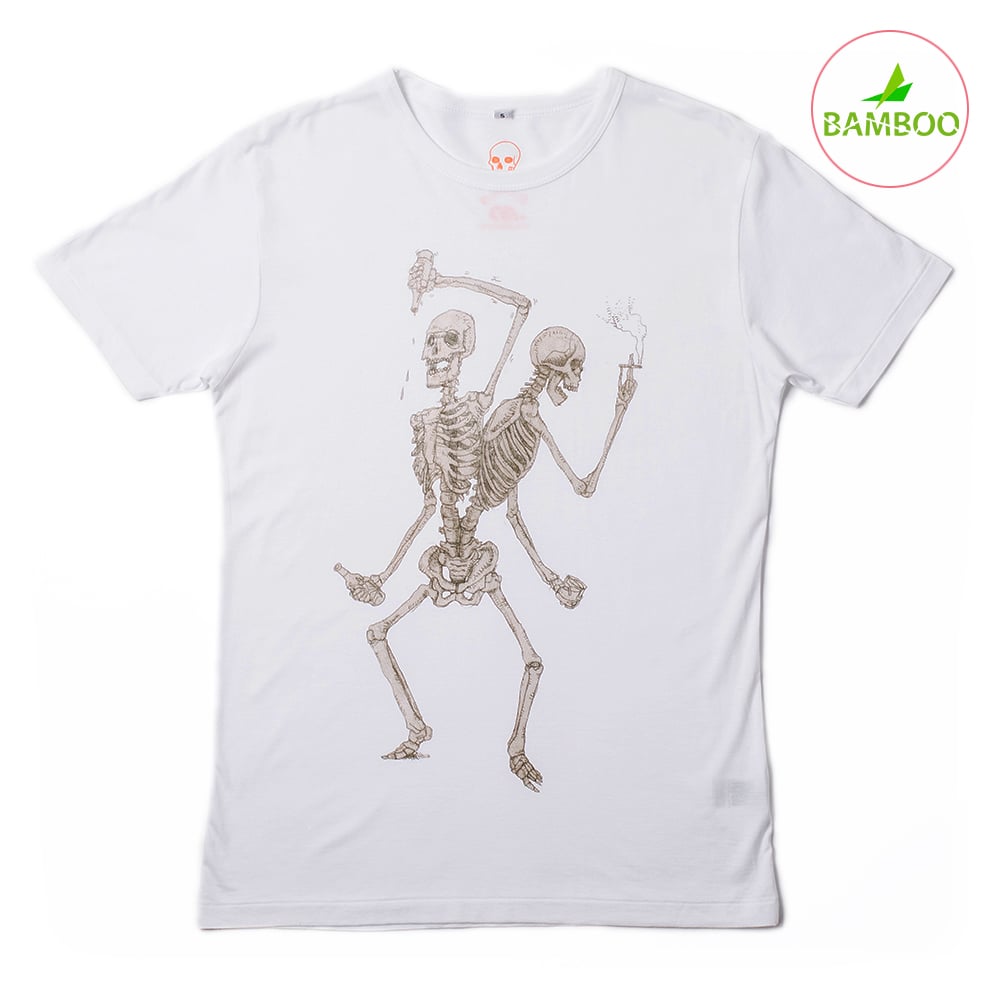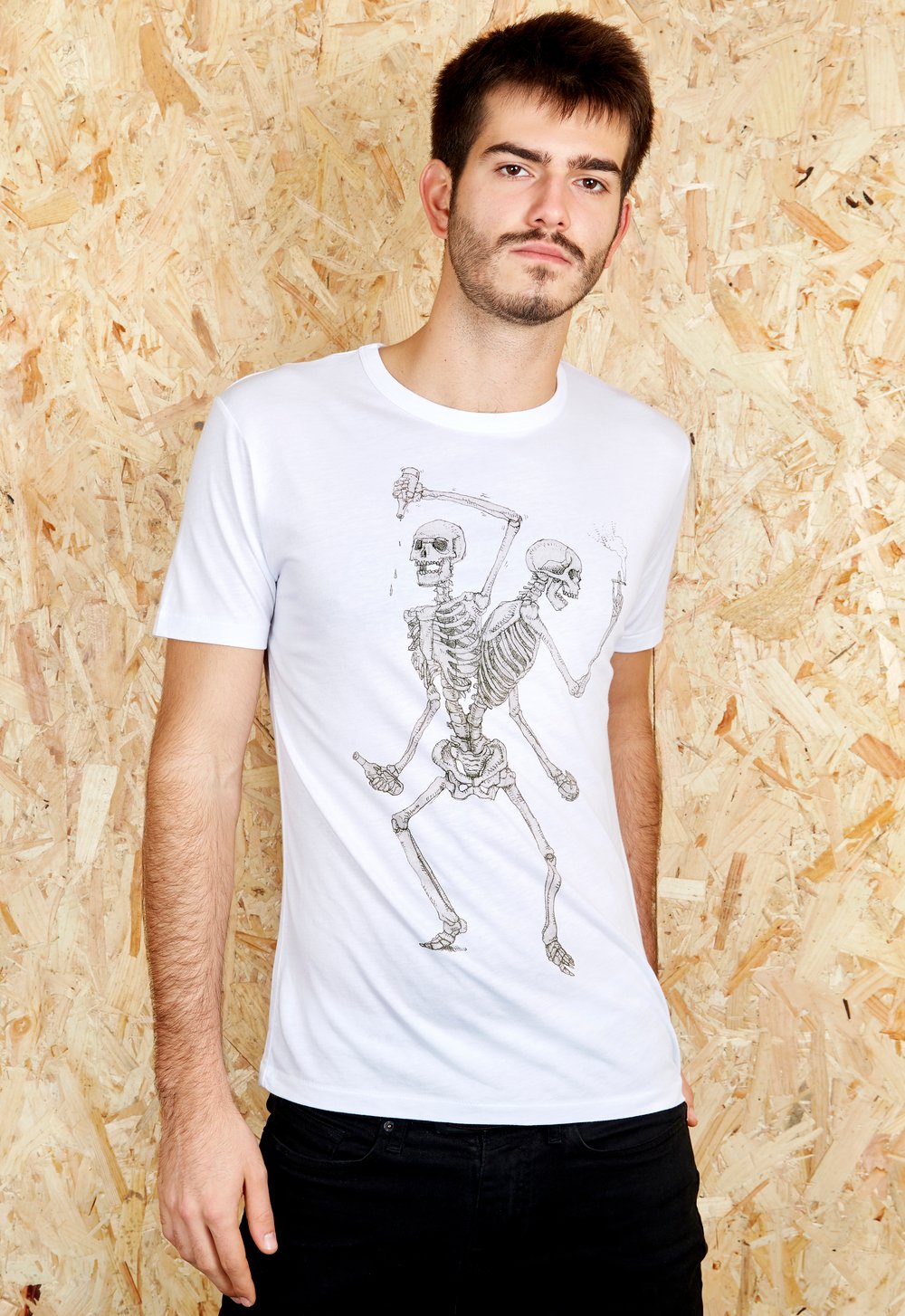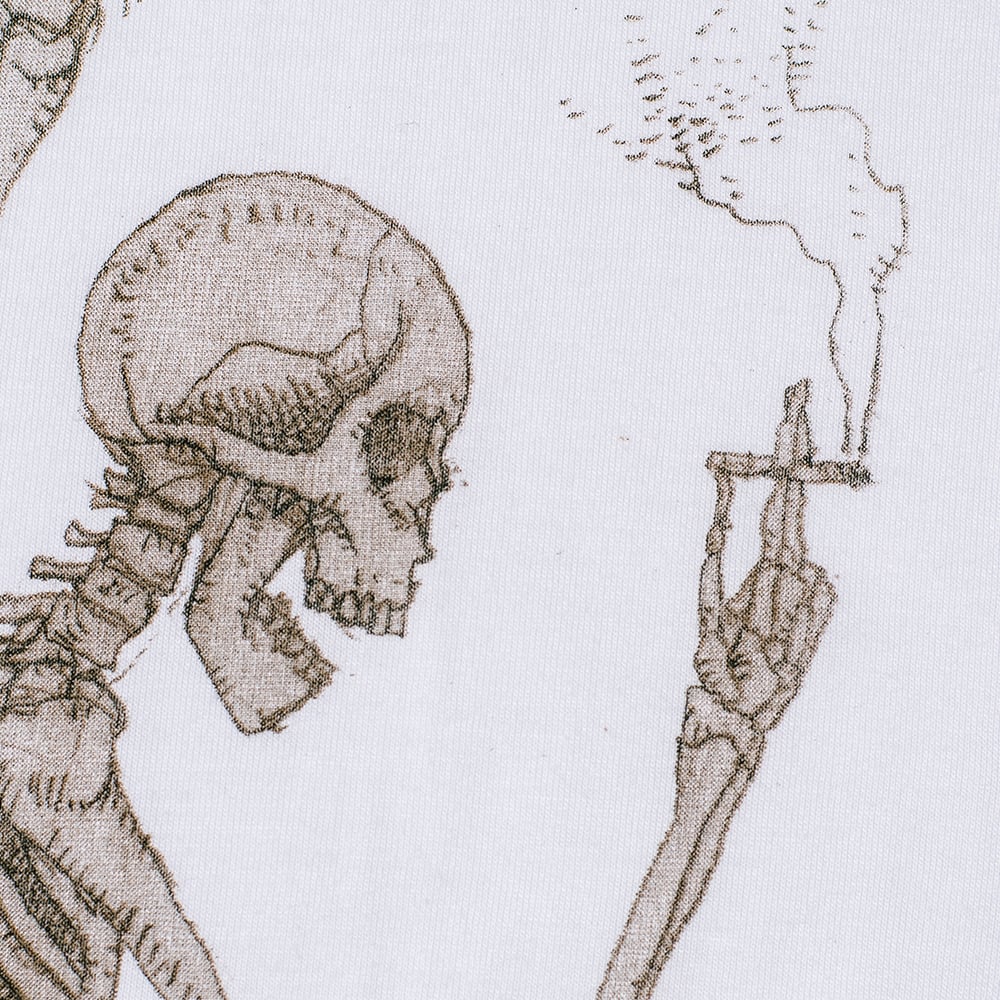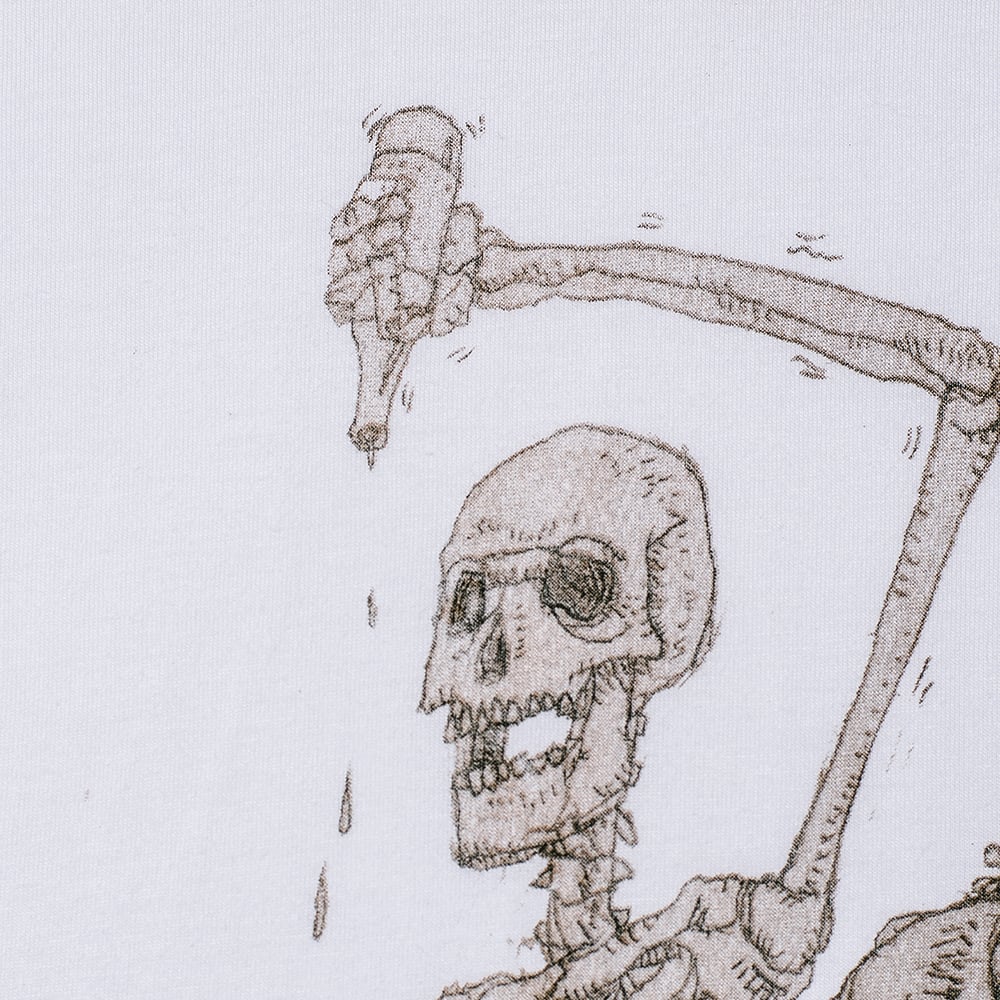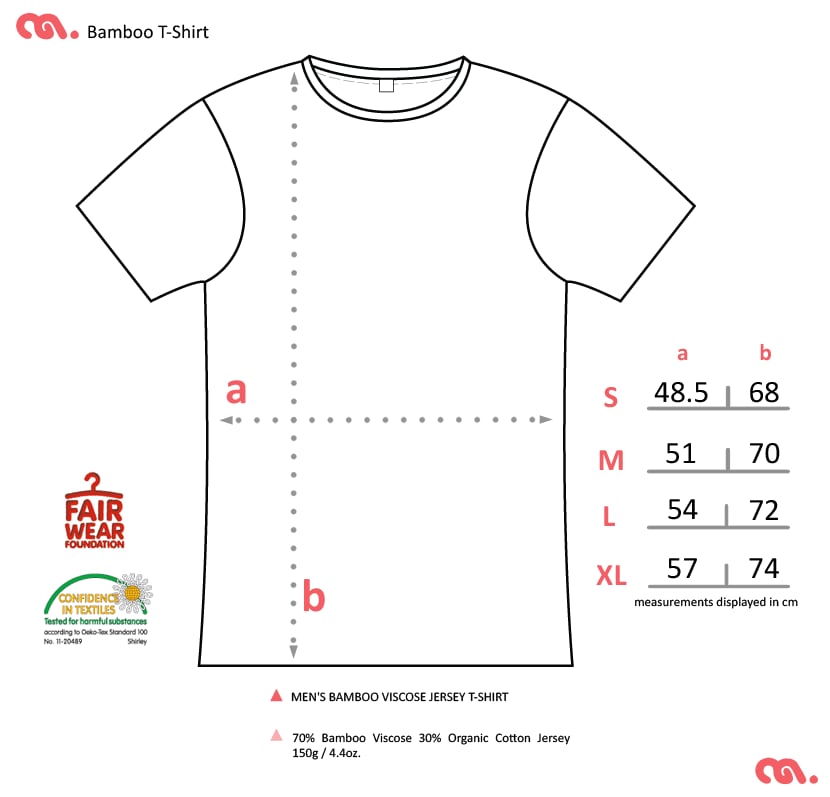 Sale: was £30 -40% = now £18
These conjoined skeletons share all vices; It doesn't matter if these twins can't taste or inhale anymore. Skulls are permanently grinning, body in utero dancing, sharing an expired bliss!
An image is full of humour, a juxtaposition of dead and alive. These two are undoubtedly happy despite being deceased!
Original illustration for Conquer Gear ® by Tomoya Hiramatsu.
Men's Bamboo T-Shirt
70% Bamboo Viscose, 30% Organic Cotton
Superfine and soft jersey 150g / 4.4oz weight.
Organic Blended Content Standard. PETA Approved Vegan.
"Important fact; not all bamboo cellulose fibres are sustainable. Make sure yours is a closed-loop production garment like this one is. It stops solvent pollution issues, just because it's bamboo doesn't automatically make it a green alternative next time you're out sock shopping."
A Fitted style garment that has a fit to the body and isn't baggy, Tailored arms make it fit snugly around the shoulders and arms. This leads to some people going a size up for their desired fit and others love it for its soft fabric with a fitted style.
the fabric is as soft as you should expect a bamboo shirt to be. This will last up in Eco washes. A great summer option for help with temperature regulation on muggy days.
Ethics;
Water-Based Ink printing - Organic inks, because water should not be polluted to make ethical printed goods.
Bamboo - lightweight quality material with 30% organic cotton blended in, luxury without compromise on fit. Bamboo fabric like these is fairly traded, fairly made, and create less pollution with closed-loop production.
Fair Wear Foundation - made this way for peace of mind and ethical treatment of people in the garment industry. From start to finish, we don't want to make a garment covered in tears, no matter how rebellious our images are!
All Conquer Gear items are "Illustrated by artists, ethically produced!"