Smiley Skull Logo Kids-T (Organic)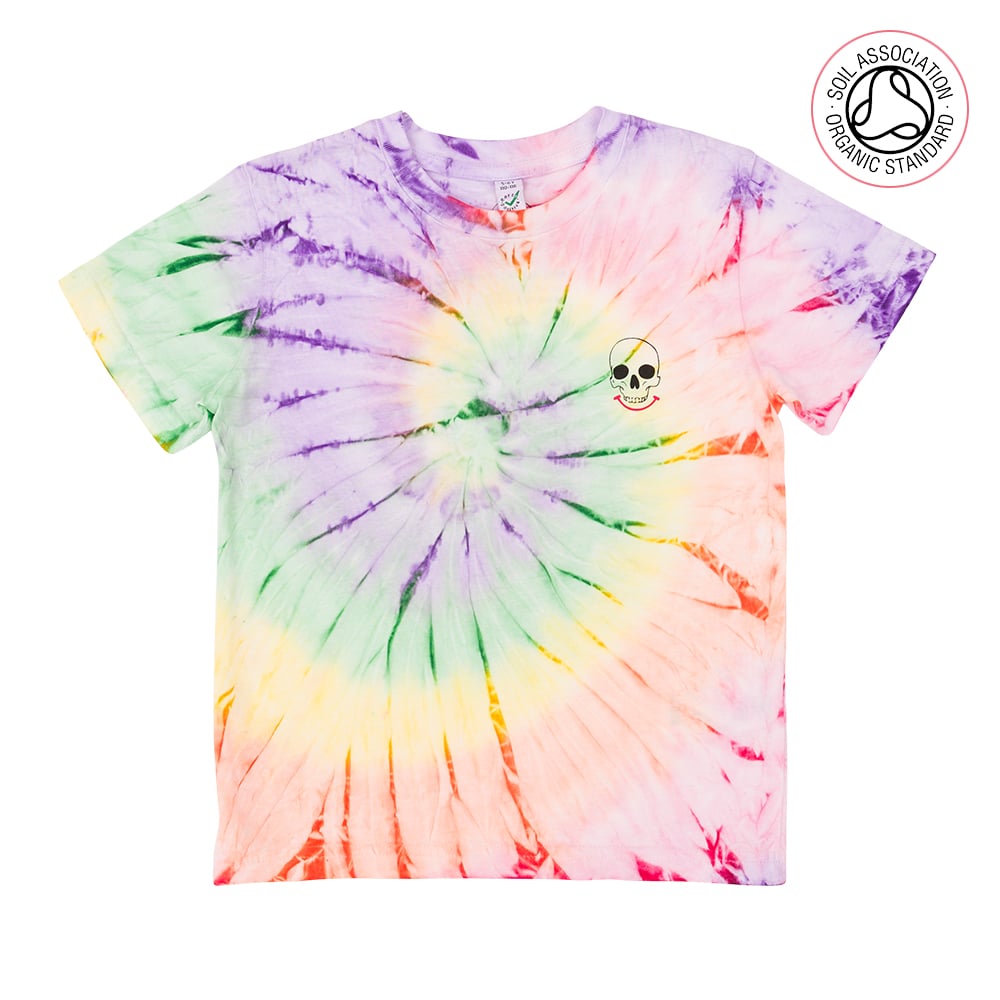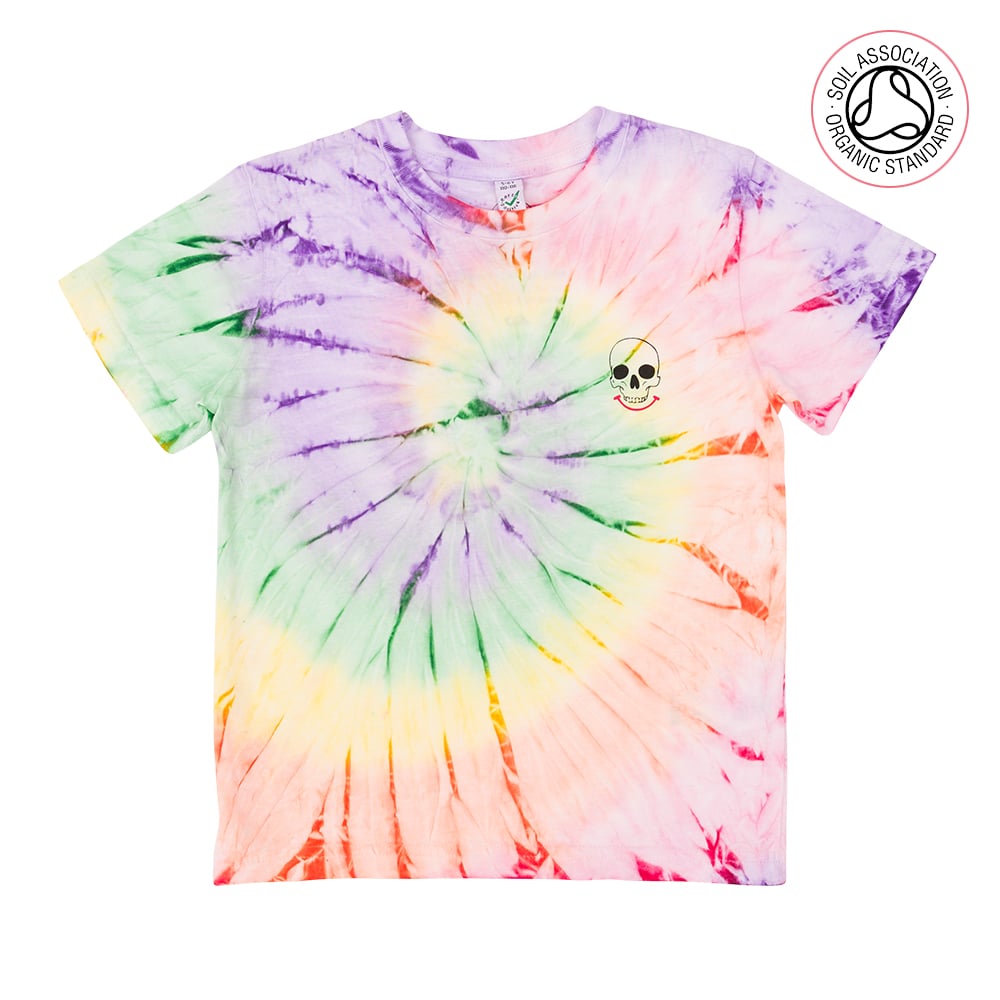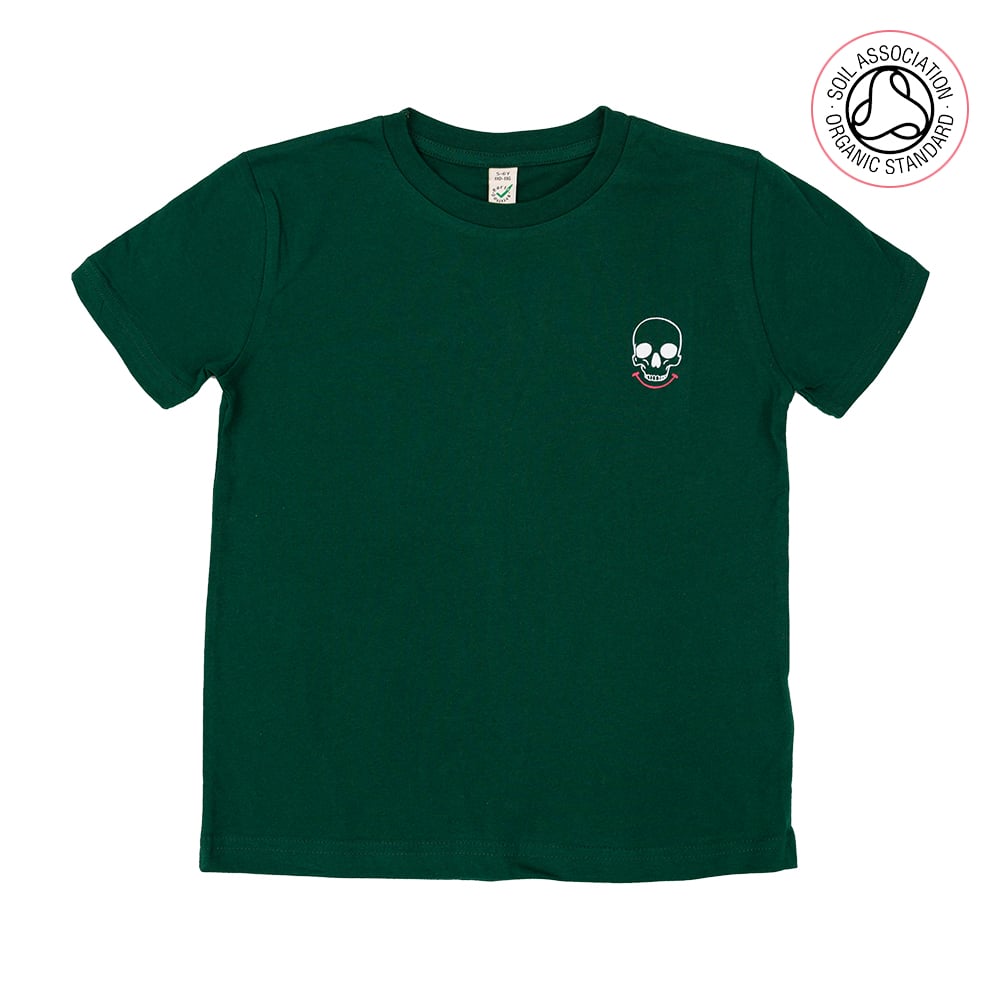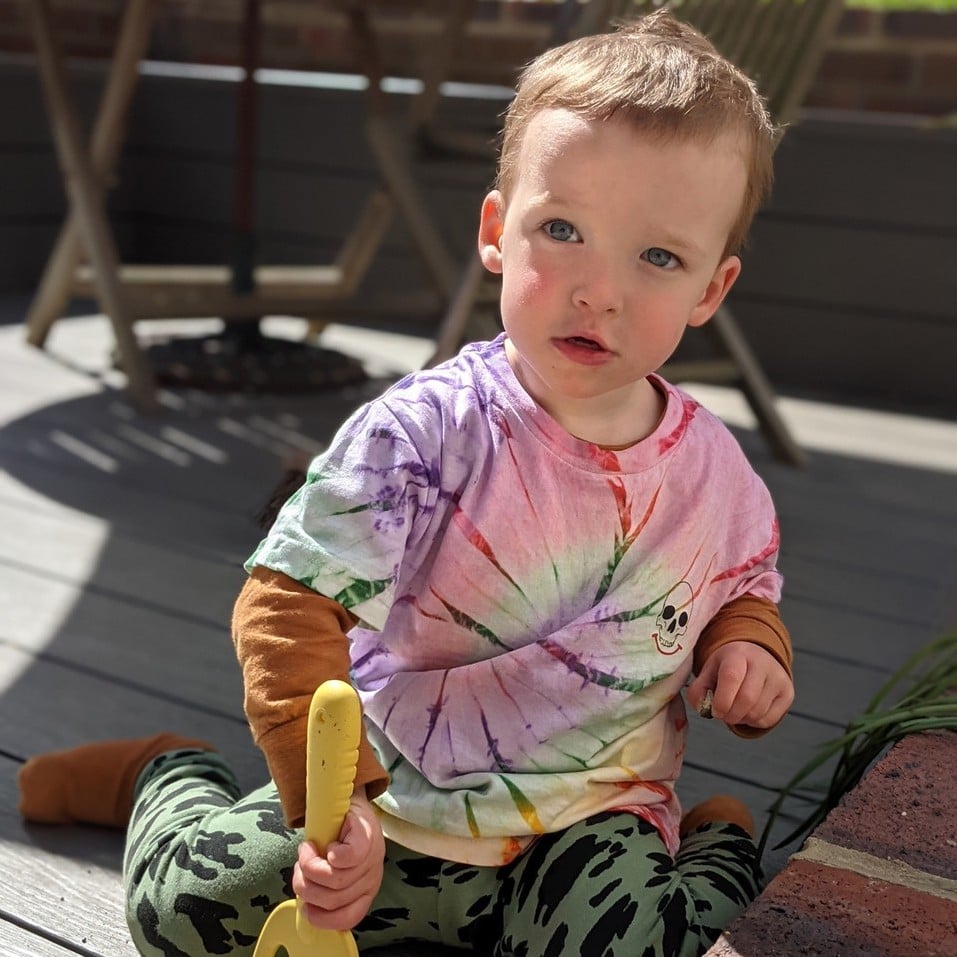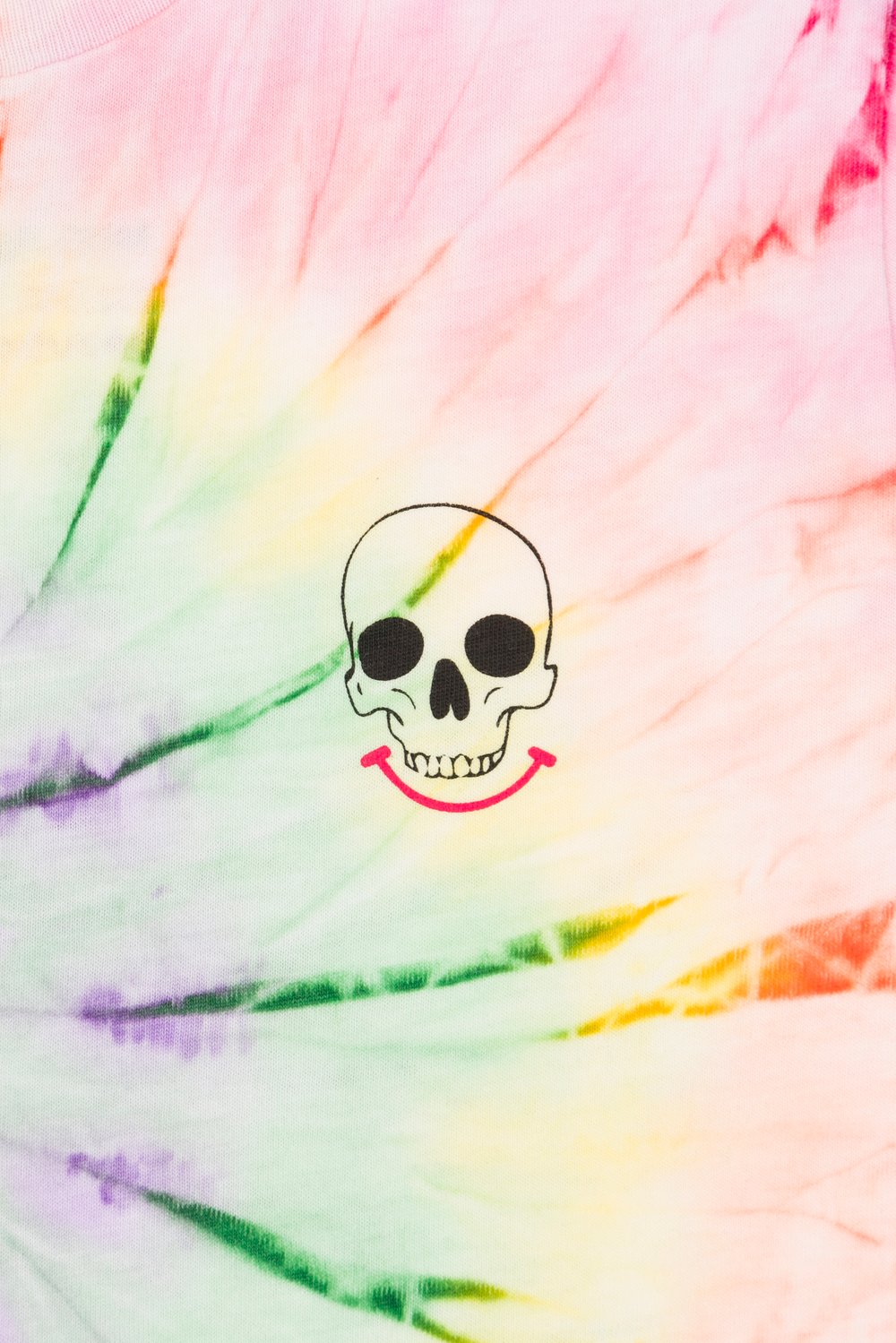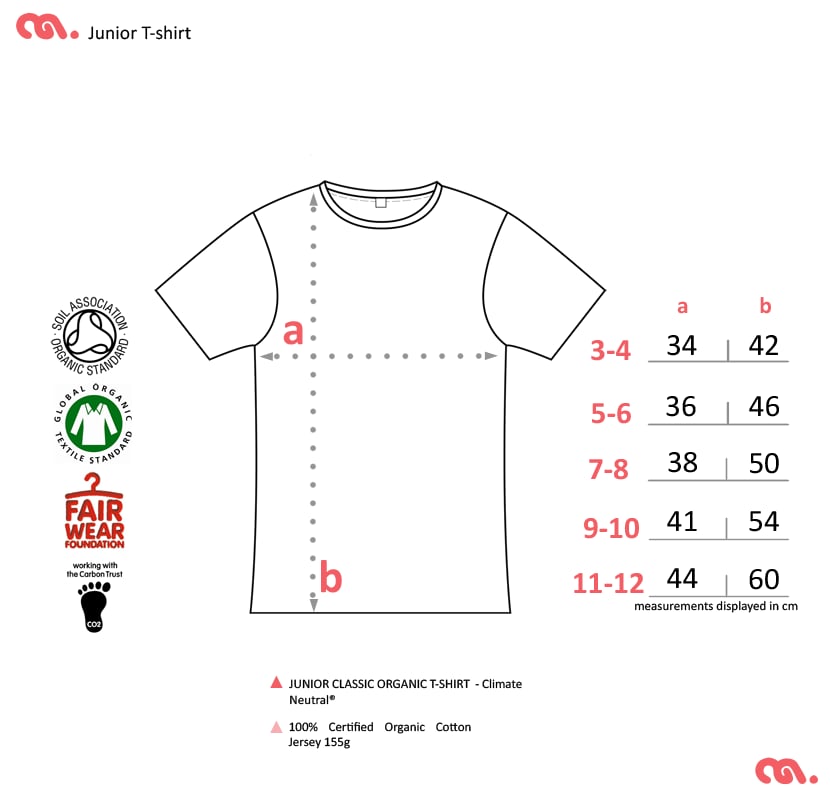 Illustration story: The Smiley Skull Logo - Have you ever wondered why humans use punctuation :-) To represent happiness?
Interpretation and repetition of imagery can change meanings, and skulls recently symbolise negativity based on a few associations.
What is positive or negative, but a subjective theory and learnt associations? We all have a permanently grinning skull under this scalp, and they support our very existence. I'd say that makes them pretty rocking! Our 'Smiley Skull' subverts prominent associations and replaces them with a question mark.
Original illustration for Conquer Gear ©
Garment Info:
JUNIOR CLASSIC ORGANIC T-SHIRT - Climate Neutral®
100% Certified Organic Cotton Jersey 155g
(*Tye Dye: Each item has subtle colour variations but always comes in a spiral pattern!)
Our kids' T-shirts are a classic box shape cut, perfect for boys or girls under 12 or very tiny adults. They are sized by age in two-year groups. Check the sizing chart for the relevant info on age-related height and width dimensions as kids grow at different speeds. It depends on what you're feeding them, right ;-)
3-4 yrs, between 98-104cm in height.
5-6 yrs, between 110-116 cm in height.
7-8 yrs, between 122-128 cm in height.
9-10 yrs, between 134-140 cm in height.
11-12 yrs, between 146-152 cm in height.
**Tye-Dye Garment - This garment is unusual because it gets Dye-dyed after production.
Due to the unique individual process, Every garment has attractive tones and colour depth variants. No one will be the same as another!
Ethics;
1.) Water-Based Ink printing - Organic inks because water should not be polluted to make printed goods.
2.) Earth Positive / Climate Neutral® - 100% Organic Product, with a 90% reduced carbon footprint in manufacturing.
3.) Fair Wear Foundation - made this way for peace of mind and ethical treatment of people in the garment industry.
All Conquer Gear items are "Illustrated by artists, ethically produced!"