Mr Death 'back shirt print' Charcoal Roll (Organic)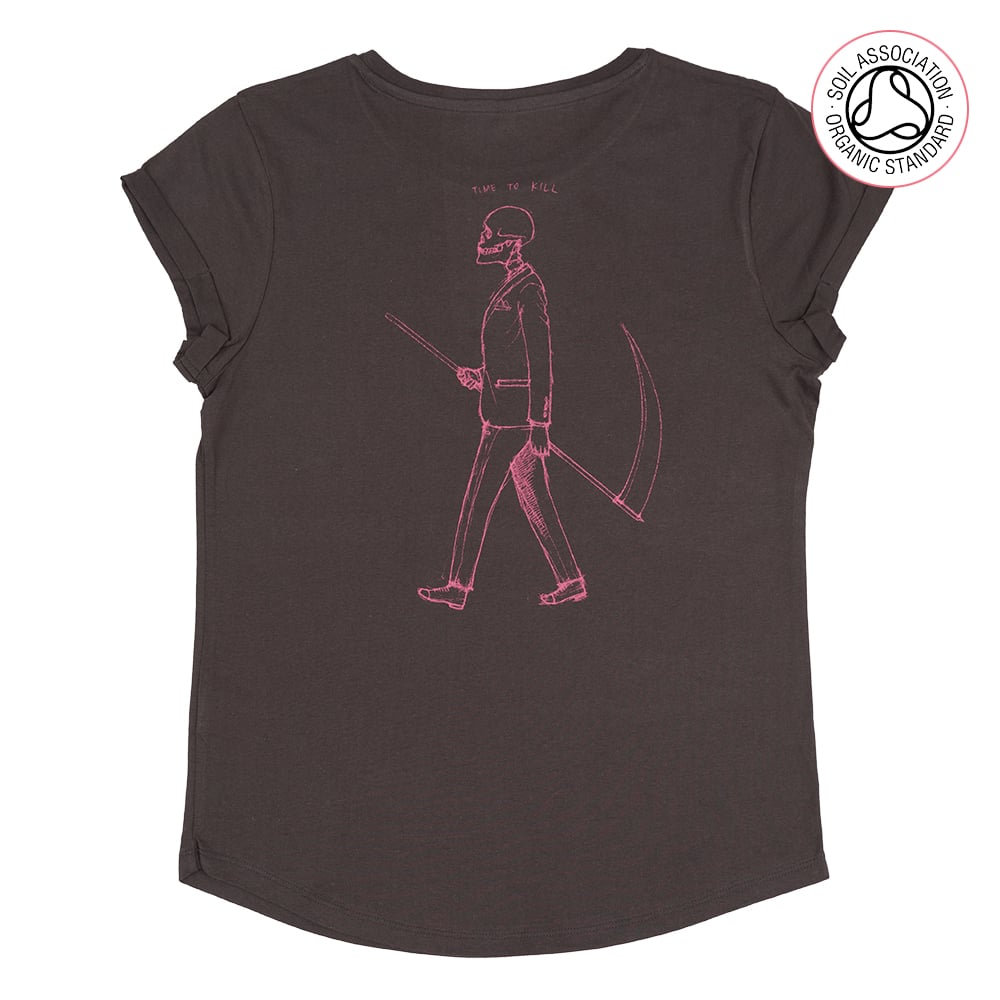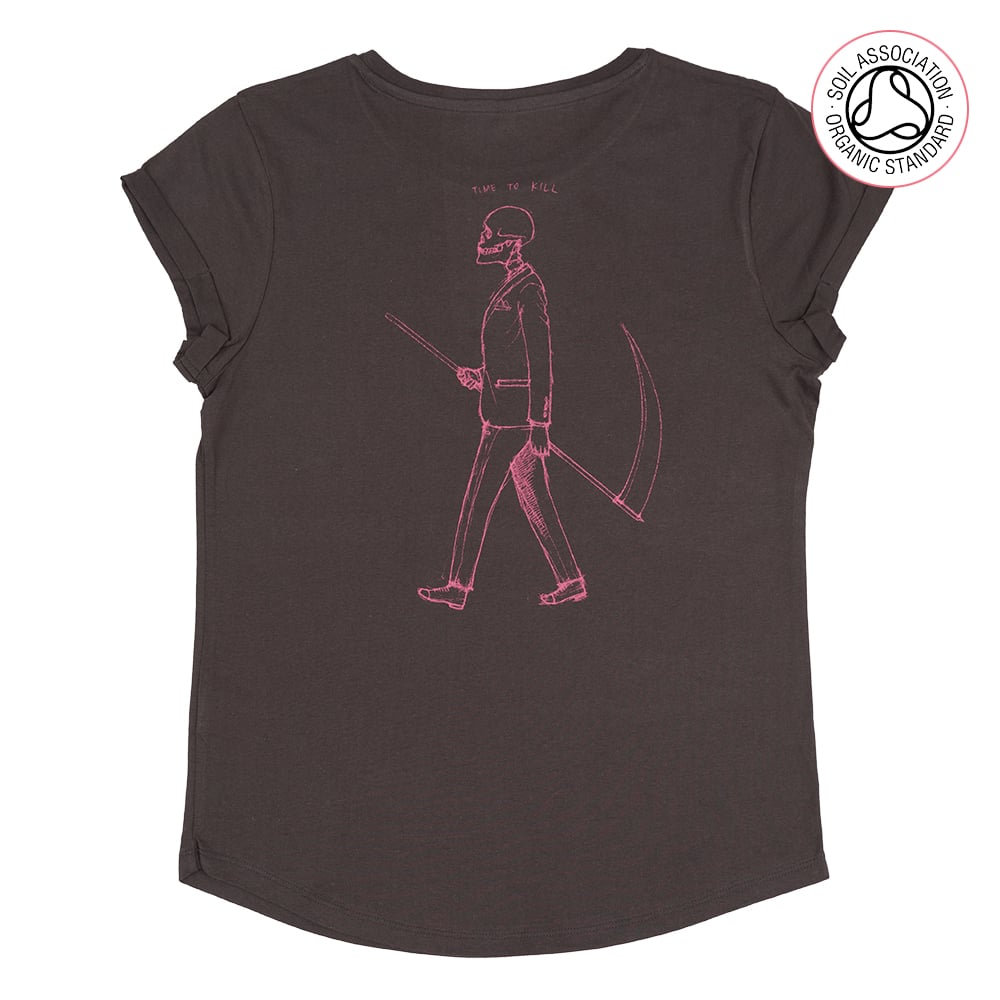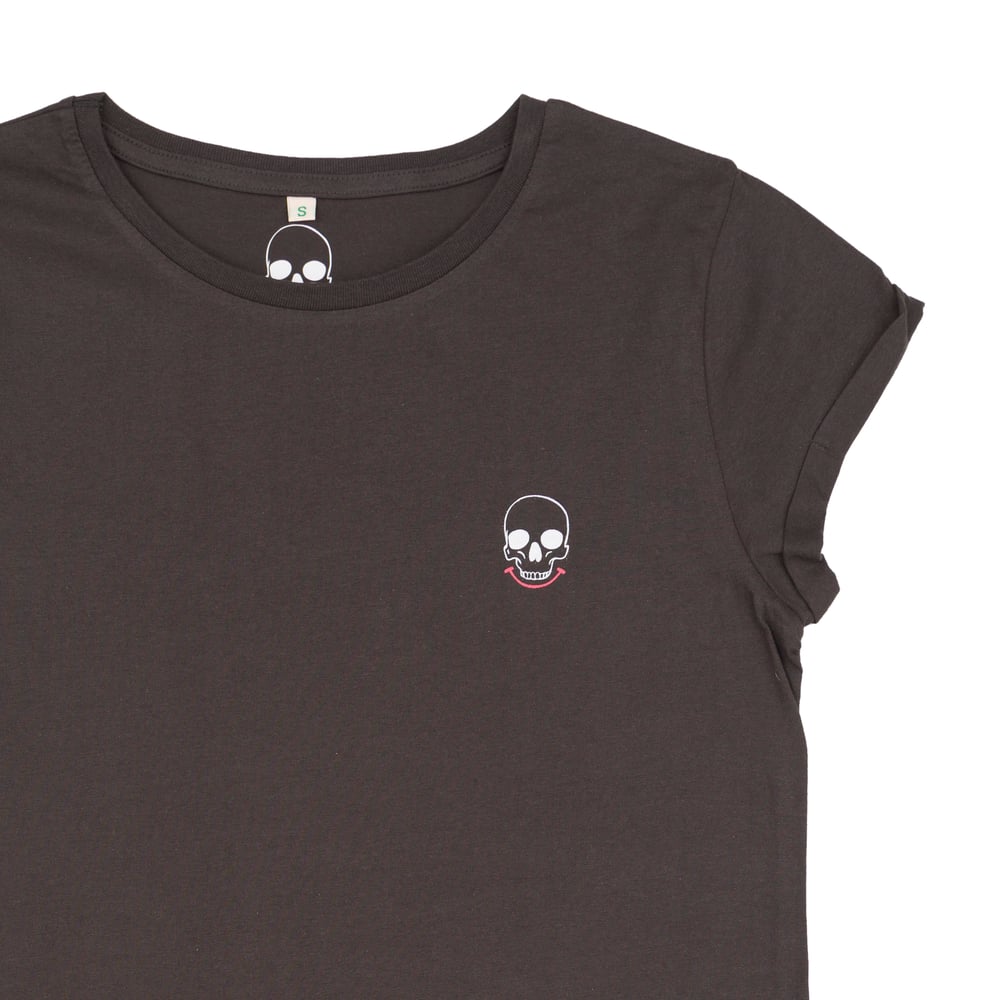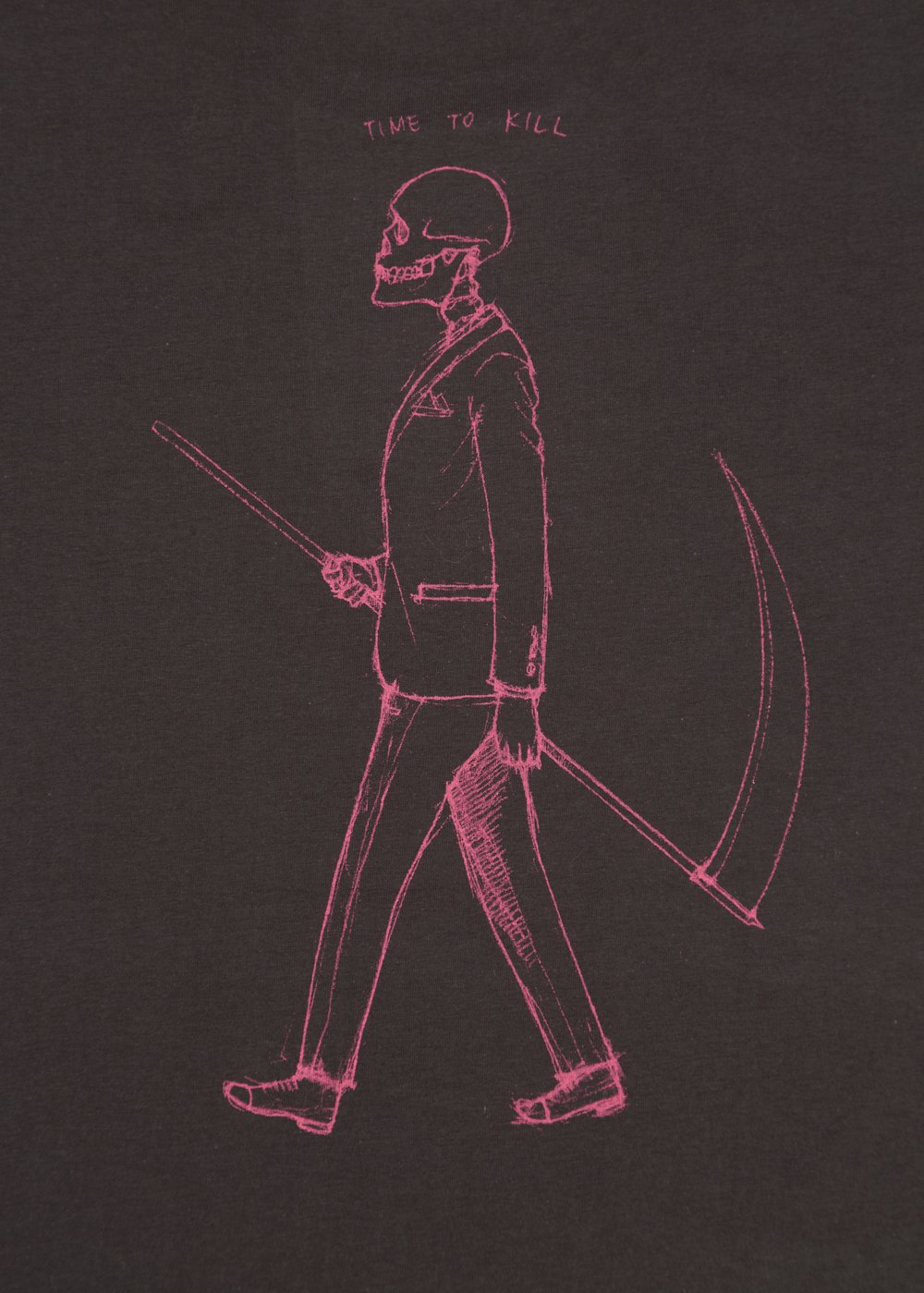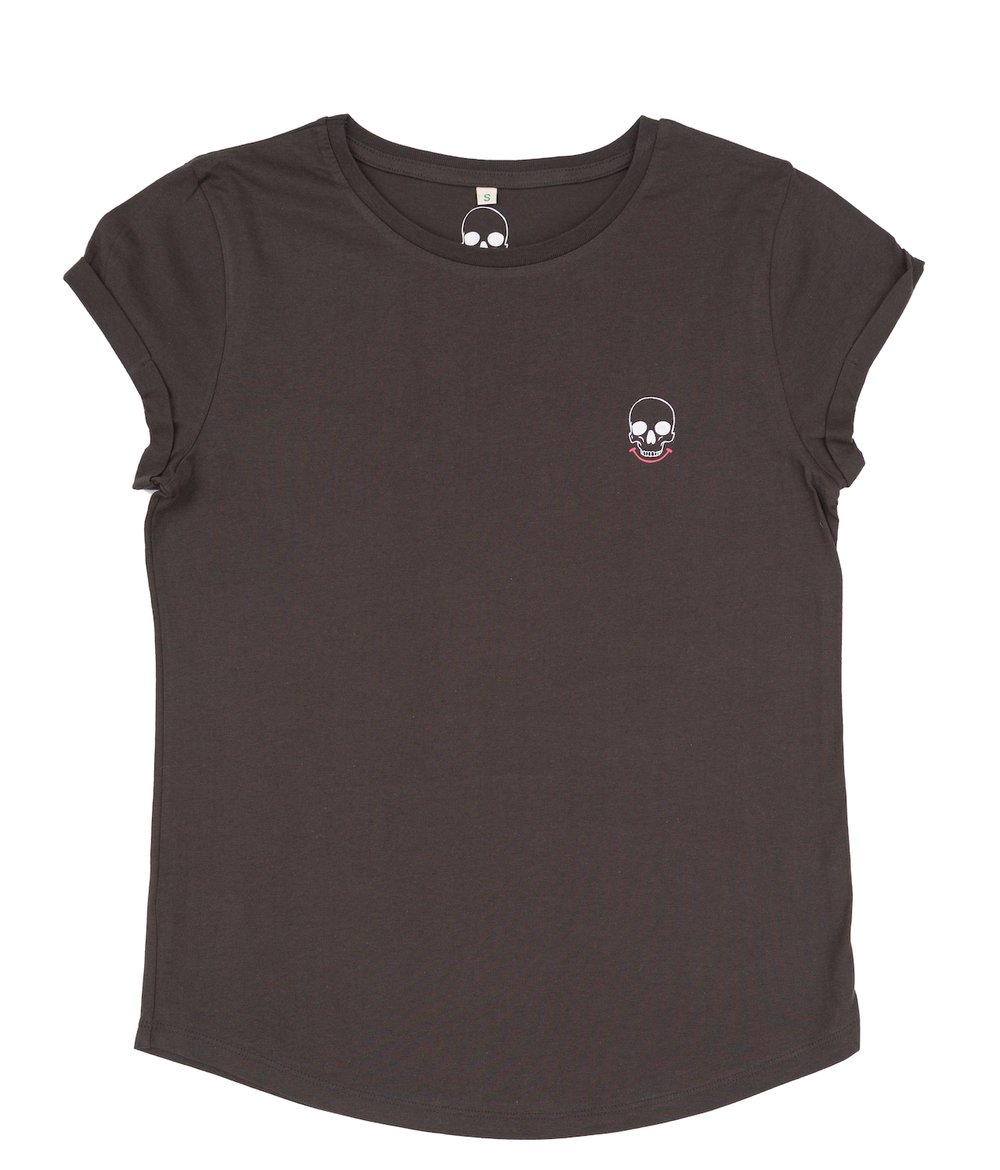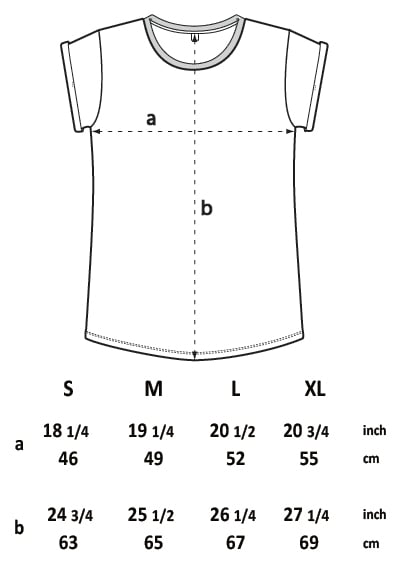 Illustration story: Mr Death - Have you got time to kill today? Our grim reaper is dressed up for business!
Time is a human idea made to measure our mortal lives. Mr Death has the essential job of giving us a frame of reference.
Ask yourself, how much time do you want to waste dying today?
This back print shirt will also have the smiley skull logo pocket detail on the front.
Original illustration for Conquer Gear ® by Tomoya Hiramatsu.
Garment Info:
WOMEN'S ROLLED SLEEVE T-SHIRT - Climate Neutral® Carbon Reduction!
Jersey 3.8 oz- 4.6 oz/ 130g- 155g - Combed & 100% Organic Cotton!
Shape and feel - Our roll-sleeve is perfect for people looking for a classic women's t-shirt without feeling gendered.
The sleeves are slightly shorter and open, so they don't fit the arms. The body has a decent length, and a curved bottom hem stops it from riding up on the hips.
This shape makes it comfortable to wear; it isn't figure-hugging or too baggy. It can be worn with pretty much anything.
It's as if we read your mind and made your favourite women's T-shirt without making it over the top!
Ethics;
1.) Water-Based Ink printing - Organic inks because water should not be polluted to make printed goods.
2.) Earth Positive / Climate Neutral® - 100% Organic Product, with a 90% reduced carbon footprint in manufacturing.
3.) Fair Wear Foundation - made this way for peace of mind and ethical treatment of people in the garment industry.
All Conquer Gear items are "Illustrated by artists, ethically produced!"