Smiley Skull Logo Unisex Sweatshirt (Recycled)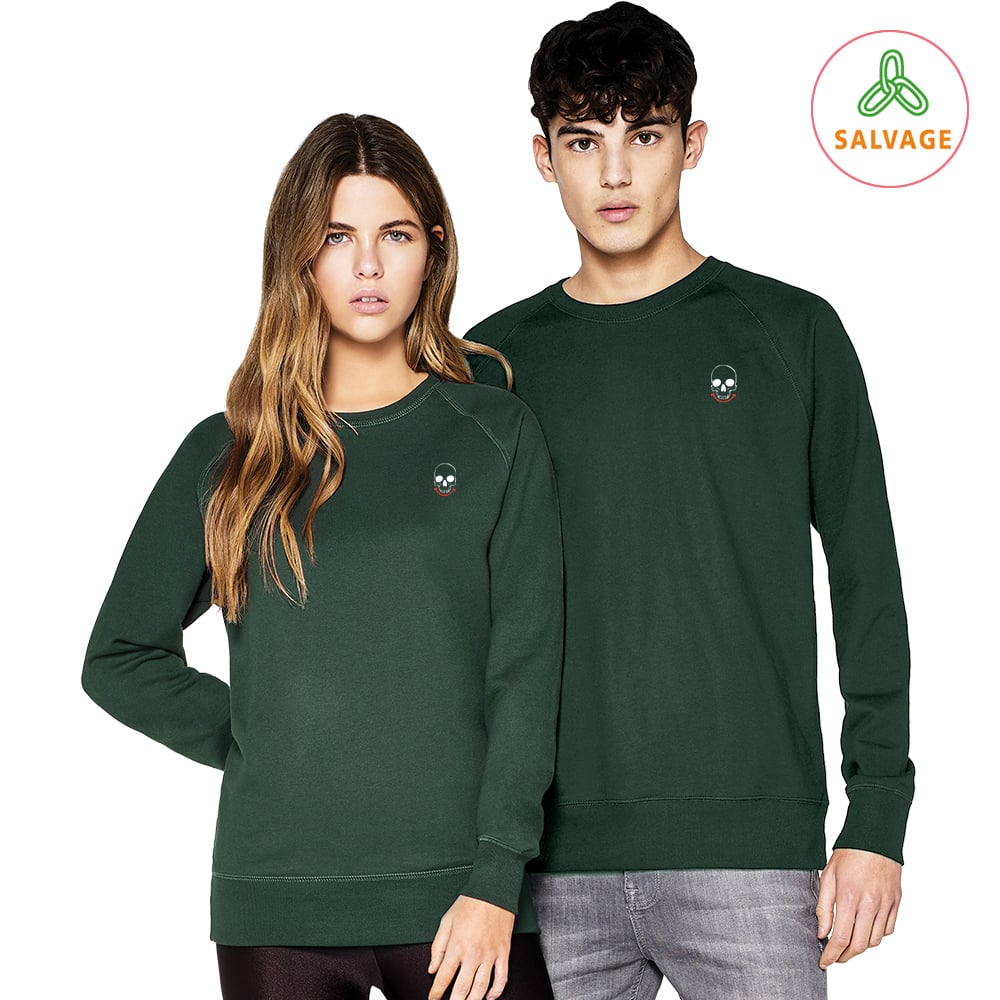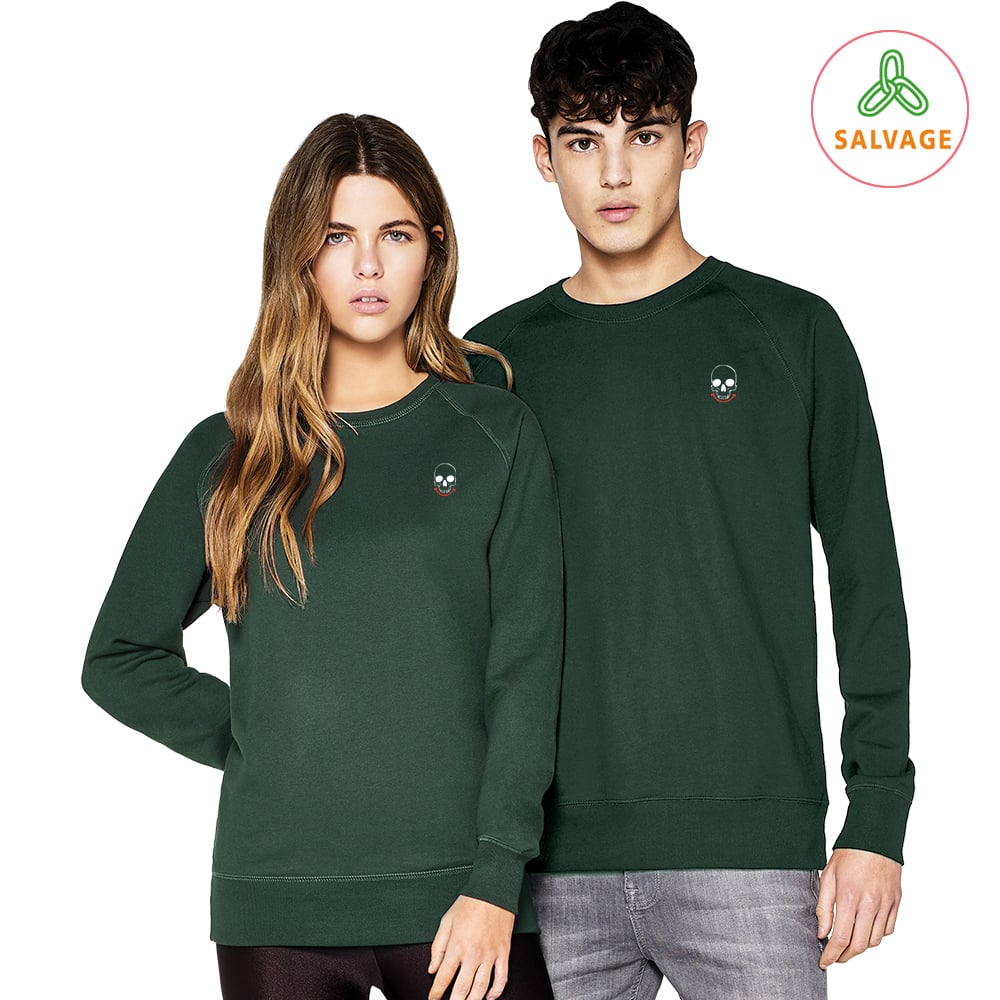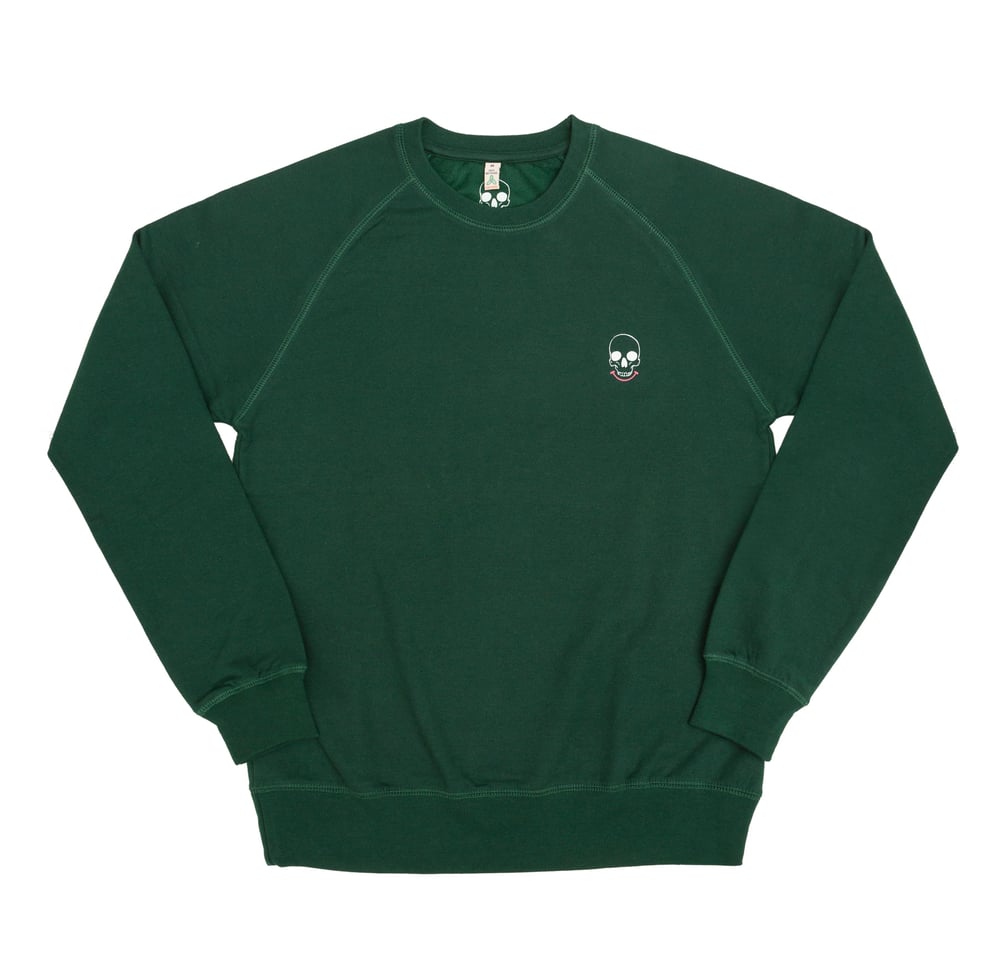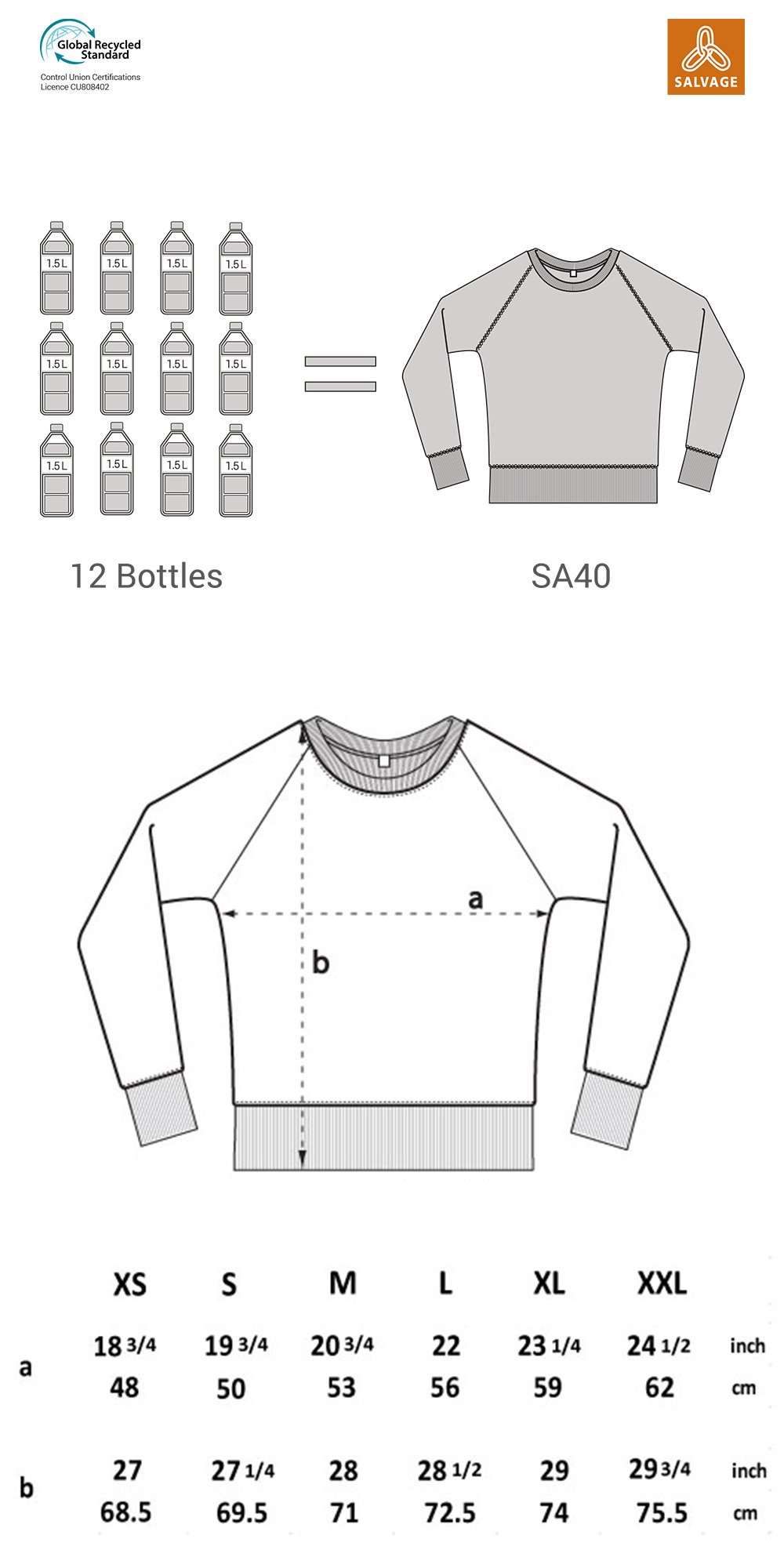 Illustration Story: The Smiley Skull Logo - Have you ever wondered why humans now use punctuation in messages :-) to represent happiness?
Interpretation and repetition of imagery can change meanings, and skulls recently symbolise negativity based on a few associations.
What is positive or negative anyway, but a subjective theory and learnt associations? We all have a permanently grinning skull under this scalp, and they support our very existence. I'd say that makes them pretty rocking! Our 'Smiley Skull' subverts prominent associations and replaces them with a question mark.
Garment:
UNISEX RECYCLED ORGANIC RAGLAN SWEATSHIRT - 60% Recycled pre-consumer cotton organically grown- 40% Recycled post-consumer polyester.
Shape & Feel - 12 trash bottles make every sweatshirt; the organic cotton is from production waste but makes this comfy but also very long-lasting!
With a raglan sleeve style = a seam that runs under the armpit. This Unisex garment suits many body types.
The cuffs are reversible, so if you need less arm length, roll them up once to the size of sleeve you need!
We recommend going one size larger for more length and room if you wish for a baggy style and hanging sweatshirt. It is a bit shorter than our organic sweat style.
Check the sizing chart image for chest and length dimensions.

Ethics;
1.) Water-Based Ink printing - Organic inks, because water should not be polluted to make printed goods.
2.) Recycled Salvage Range - 60% Recycled pre-consumer waste cotton that was organically grown gets reused with 40% Recycled post-consumer waste bottles. Salvaged waste from garment production, re-blended with plastic pollution, creates a hard-wearing and 100% recycled product.
3.) Fair Wear Foundation - made this way for peace of mind and ethical treatment of people in the garment industry.
All Conquer Gear items are "Illustrated by artists, ethically produced!"