Paper Cut Black Kids-T (Organic)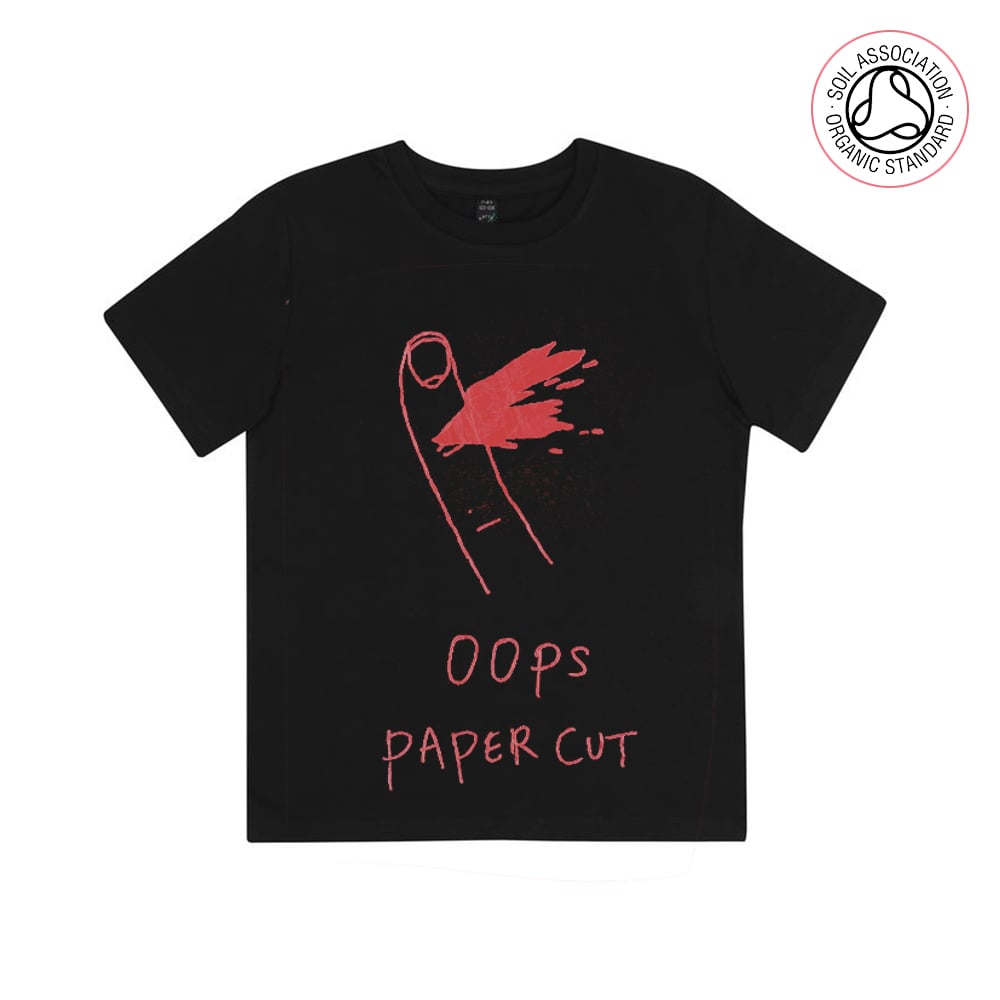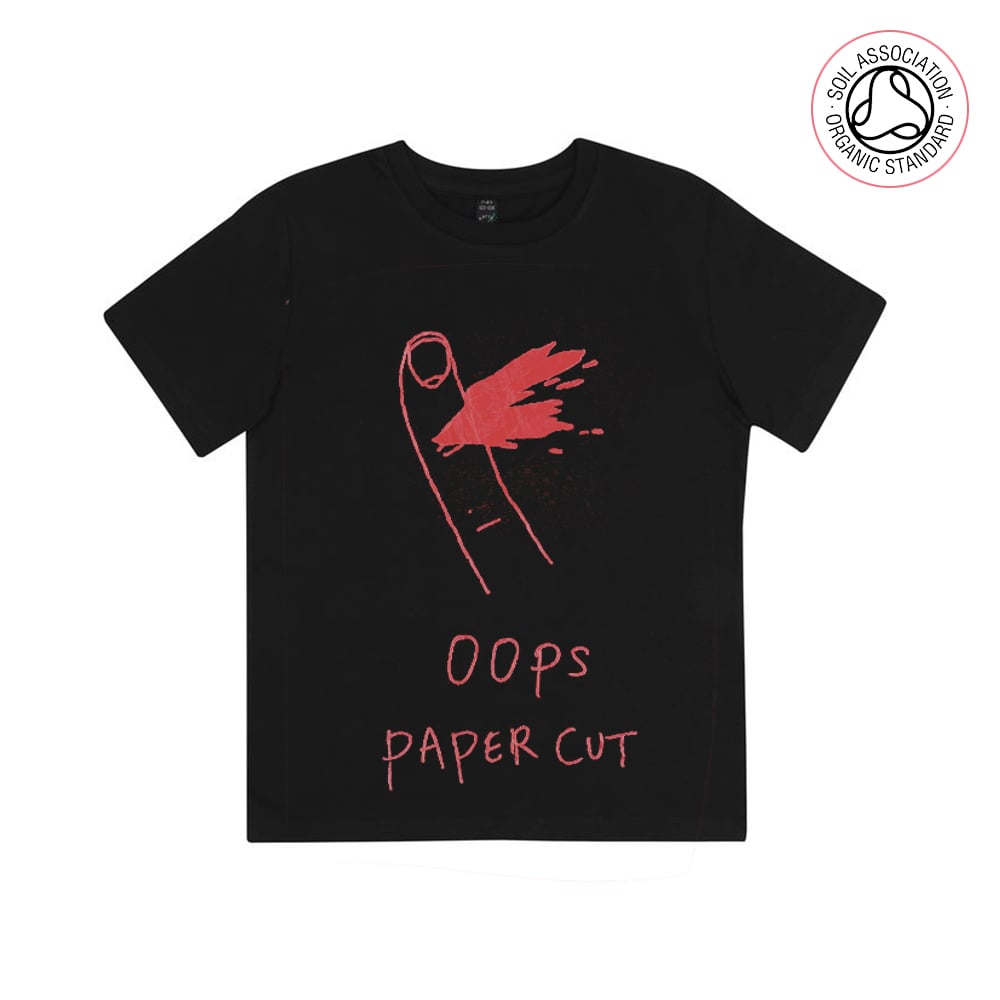 OOPs mate, that looks savage! Bloody hell what kind of paper cut was that?
This finger related design was made famous on Skins TV series 4! Worn by Naomi in that infamous lesbian boob squeeze moment.
A classic Conquer Gear design from the past is back again to delight and disgust in equal measure.
Original illustration for Conquer Gear ® by Tomoya Hiramatsu.
JUNIOR CLASSIC ORGANIC T-SHIRT - Climate Neutral®
100% Certified Organic Cotton Jersey 155g
Our kids' T-shirts are a classic box shape cut, perfect for boys or girls under 12, or very tiny adults of course. They are sized by age in two-year groups. Check the sizing chart for the relevant info on age-related height and width dimensions as kids grow at different speeds. Depends on what you're feeding them right ;-)
3-4 yrs / 98-104 cm
5-6 yrs / 110-116 cm
7-8 yrs / 122-128 cm
9-10 yrs / 134-140 cm
11-12 yrs / 146-152 cm
100% Organic Product,
90% reduced Carbon Footprint,
Fair Wear Foundation made, for peace of mind in manufacturing.
Made with ethical trade and justice for workers. We don't want to make a garment covered in tears, no matter how rebellious our images are!
Illustrated by artists, ethically produced!