Smoking Skull White Heavyweight Long Sleeve Shirt (Organic)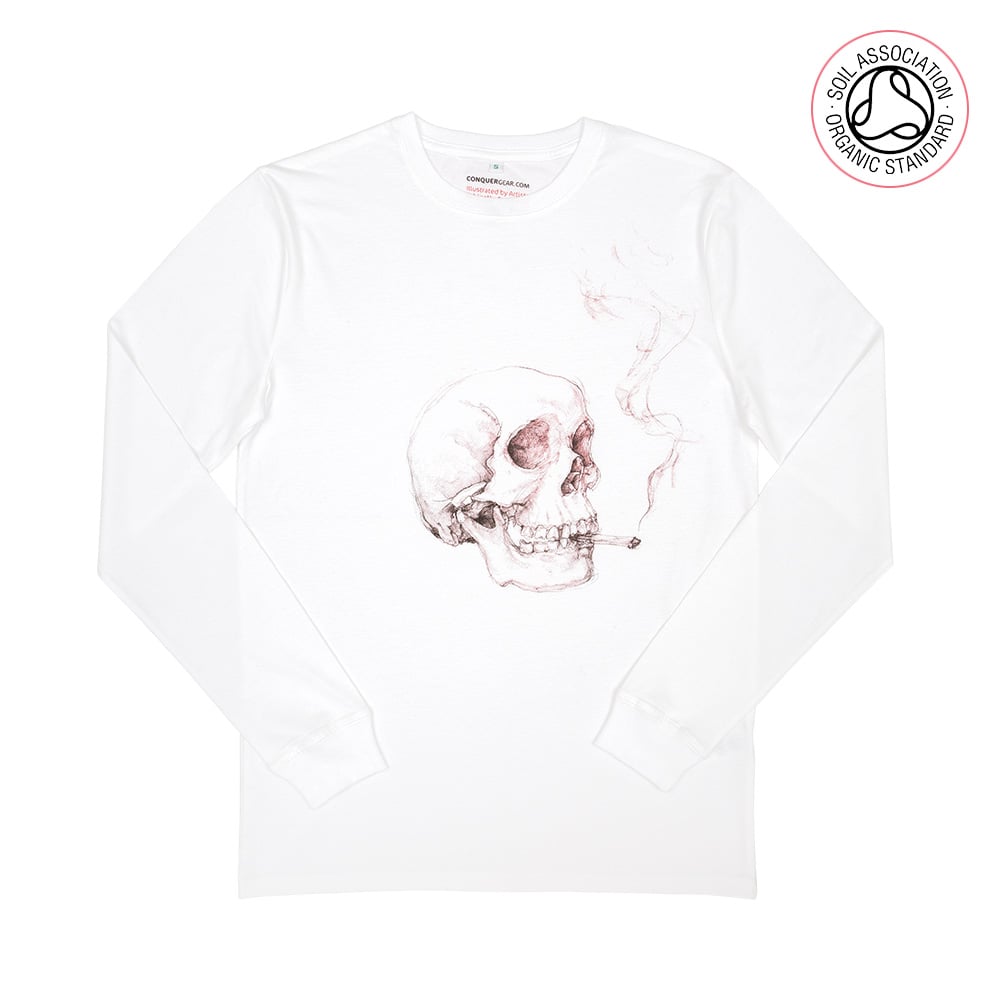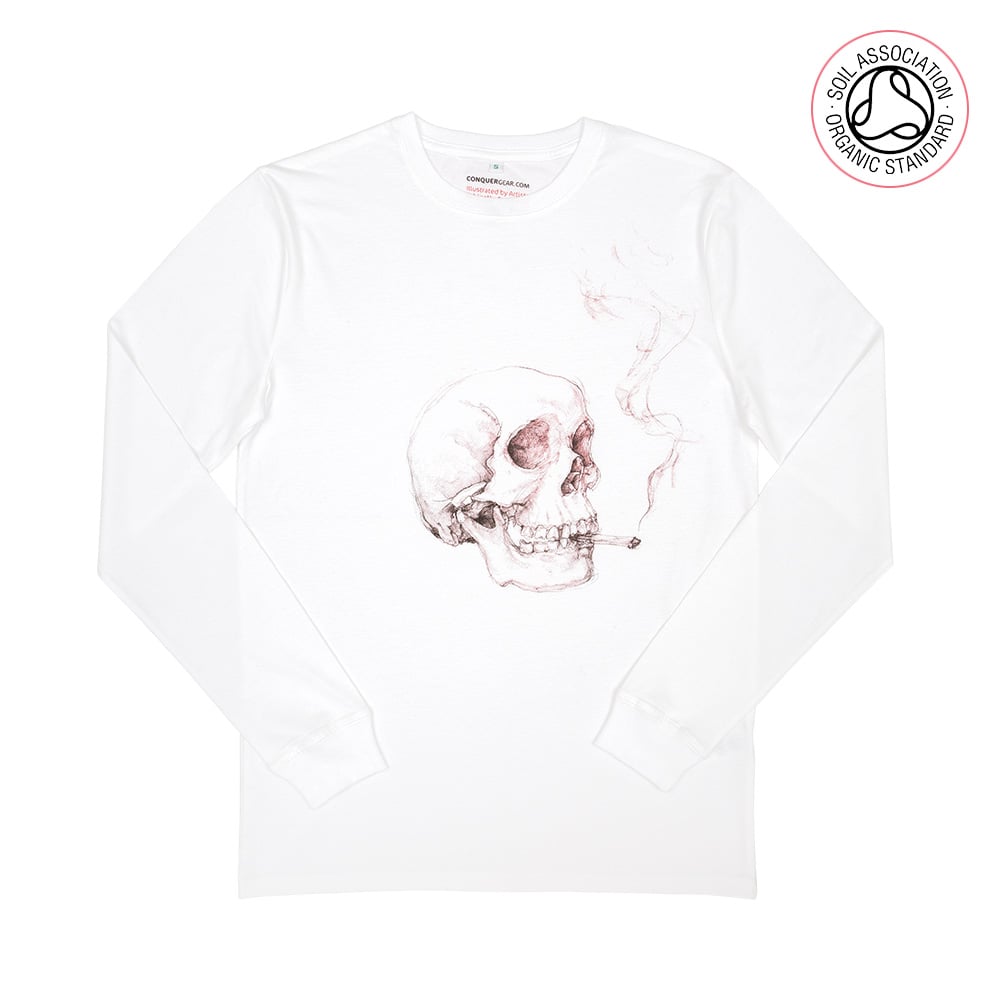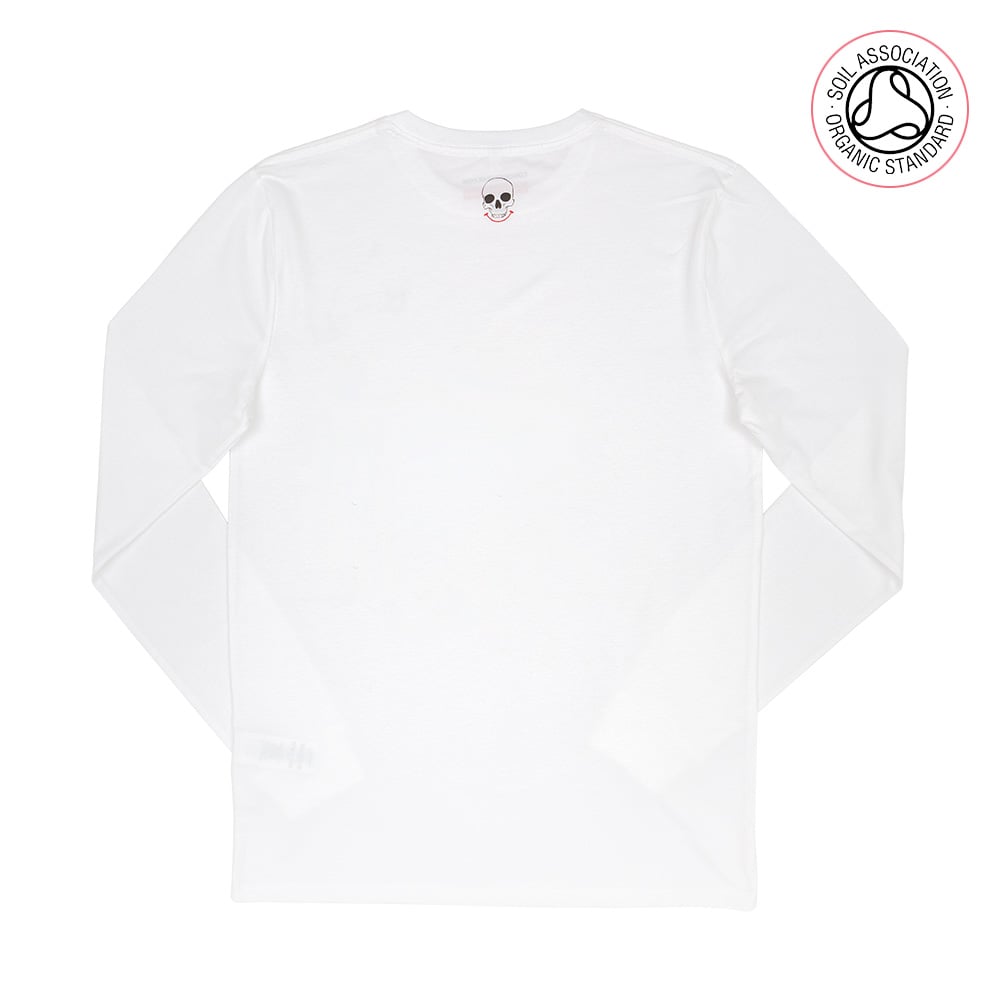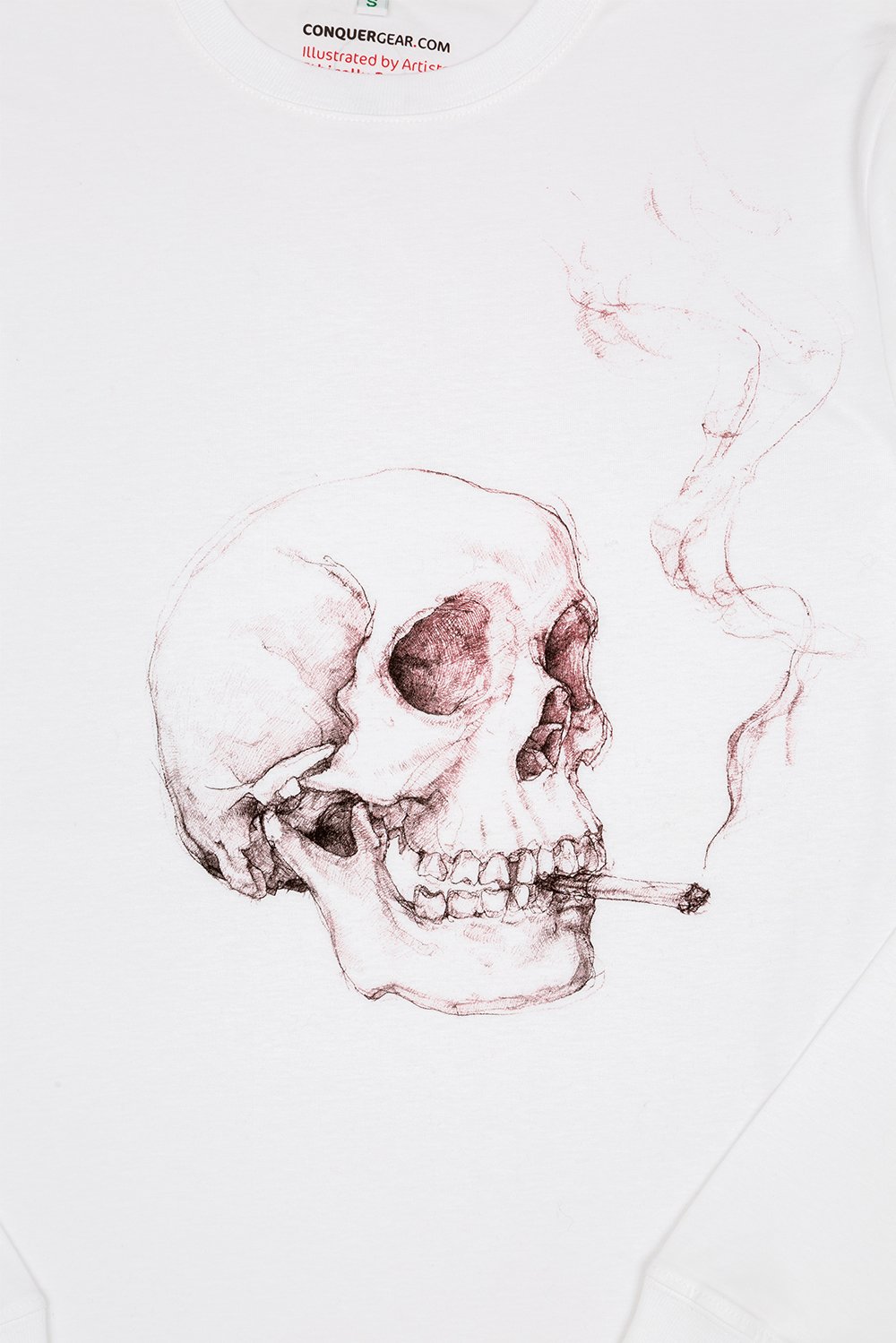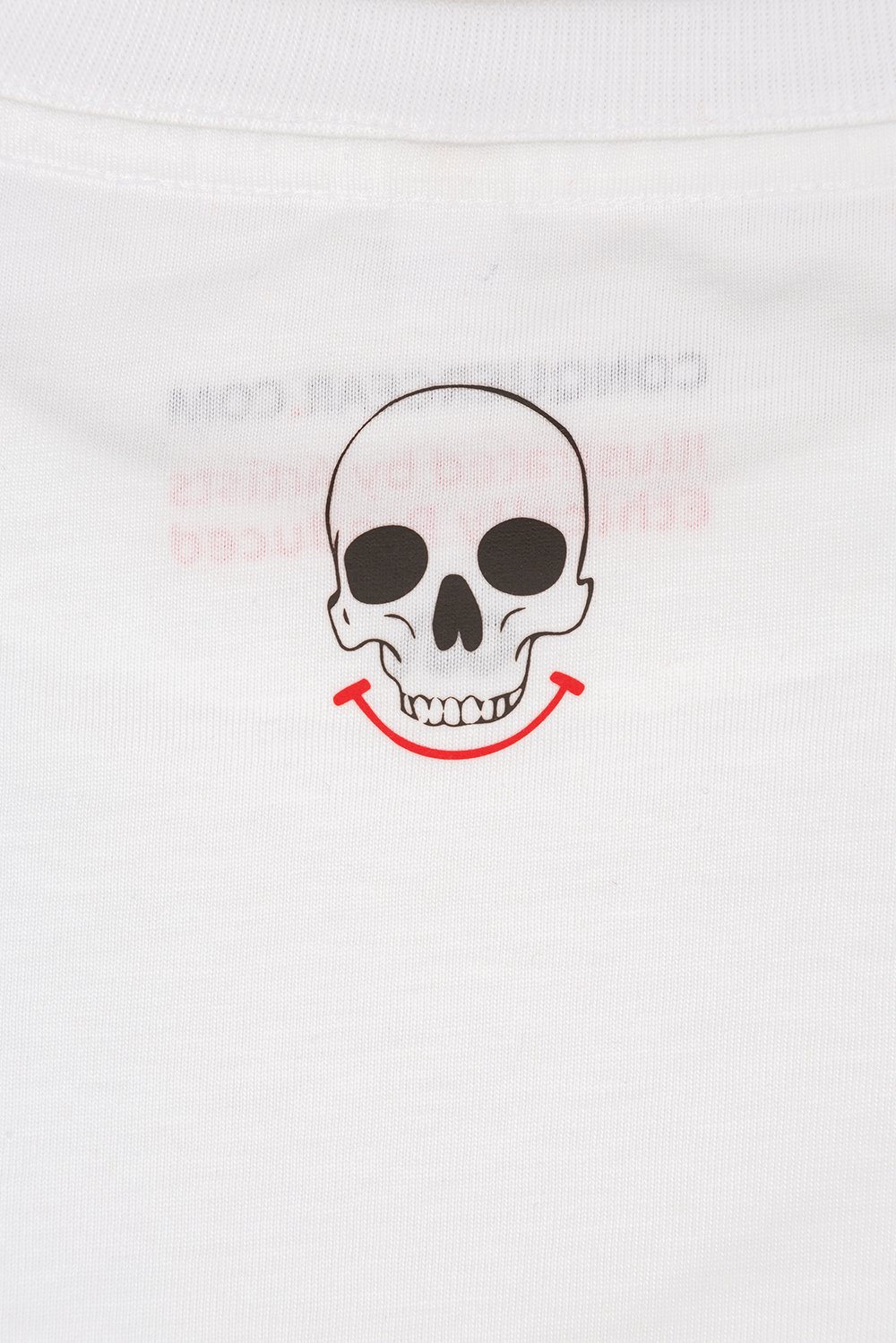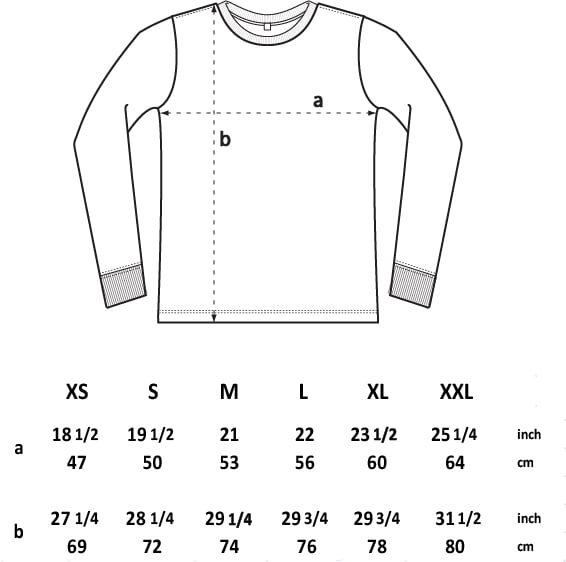 Smoking is an ancient pastime that is inescapably linked with our mortality. Have you ever wondered why we are drawn to destroying ourselves? Tomoya Hiramatsu is the illustrator of many drawings featuring smoking, including this one!
As an ex-smoker maybe he gets some of that pent-up frustration down in the incredibly intricate line work. Or perhaps just like the infamous Van Gough painting of a smoking skeleton, it's a juvenile joke made in our own very intricate hand-drawn sketch style.
Either way, we think its a stunning image that shows the best of our printing techniques, this edition of the print comes with a neck skull on the reverse of the garment as well!
Original illustration for Conquer Gear ® by Tomoya Hiramatsu.
unisex heavyweight jersey long sleeve t-shirt (Climate Neutral)
100% Combed Organic Cotton, 5.69 oz / 190g Ultra-smooth fabric feel!
Being a unisex t-shirt, this is an excellent fit for either women or men or anyone in-between!
The fabric has a thicker weight and feels great on, especially for autumn/winter. It is a slightly longer style shape shirt then some. The sleeves are full length, and the bottom hem is flat and not elasticated so that it will fall straight down.
Small variations from our standard shirt to make it ideal for unisex use if you like that shirt style as a woman, men shouldn't notice any difference!
We always strongly recommend checking the sizing chart for dimensions.

Check the sizing chart for dimensions.

100% Organic Product,
90% reduced Carbon Footprint,
'Fair Wear Foundation' made, for peace of mind in manufacturing.
Made with ethical trade and justice for workers. We don't want to make a garment covered in tears, no matter how rebellious our images are!
Illustrated by artists, ethically produced!