Smoking Skull Unisex Wine-Twist Back Print Tee (Organic)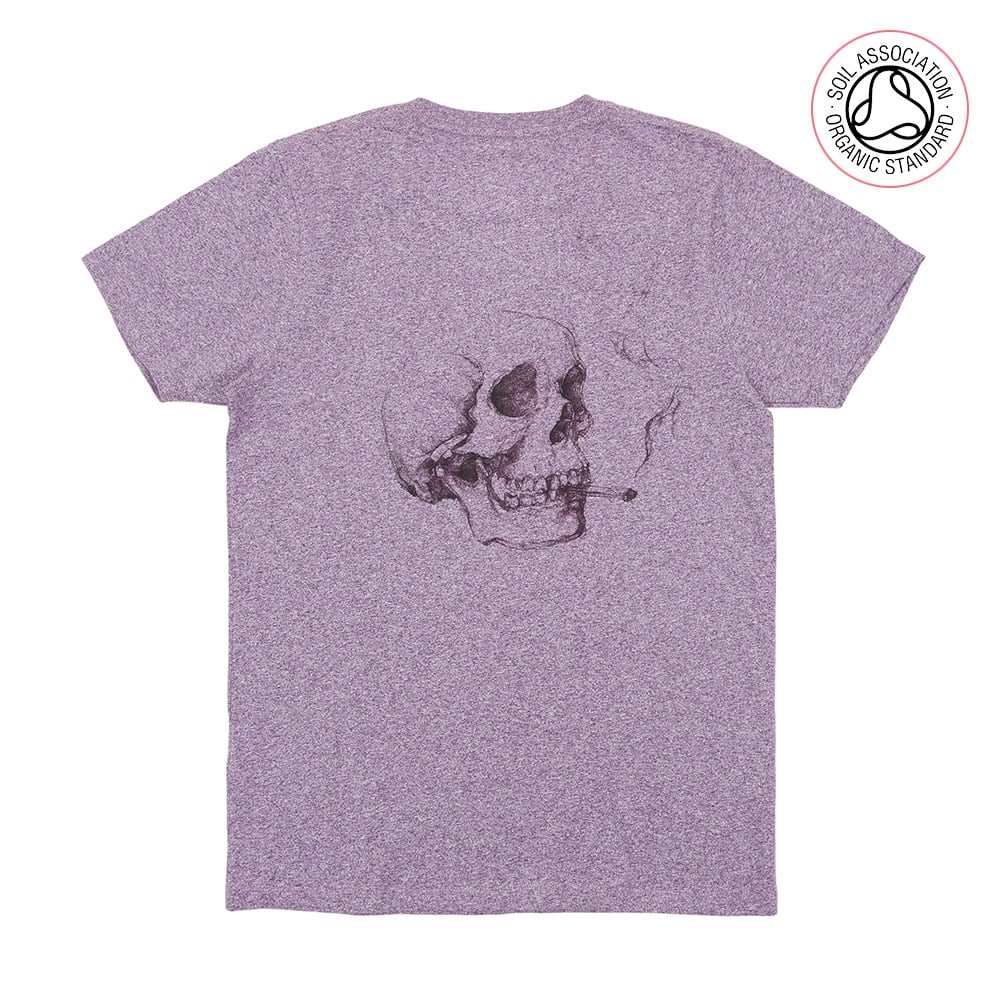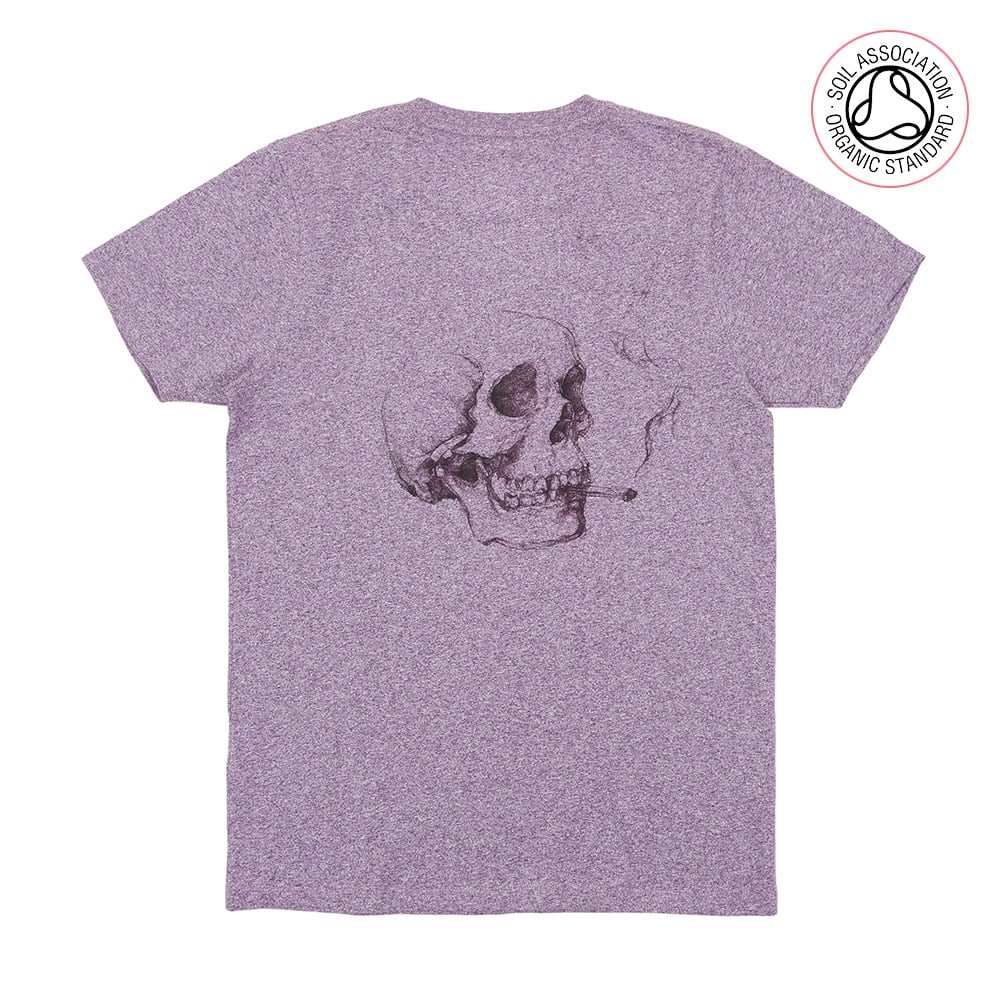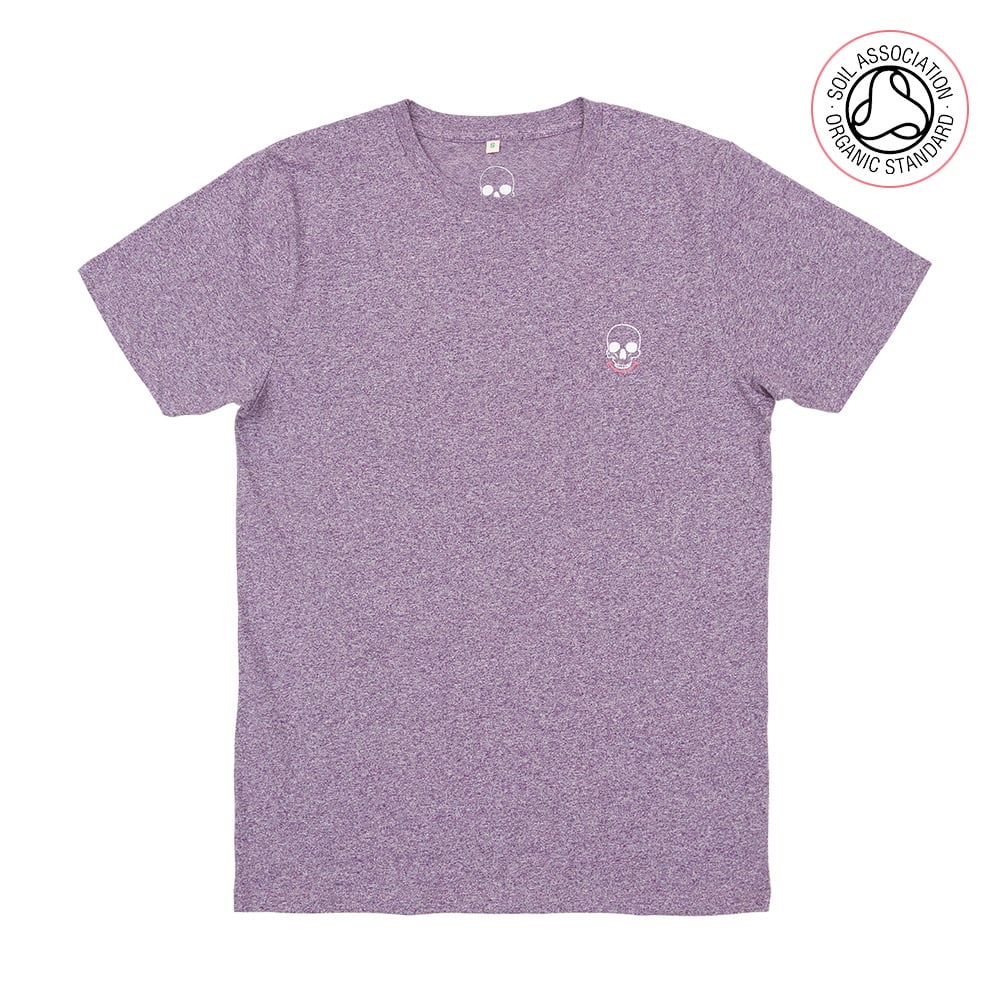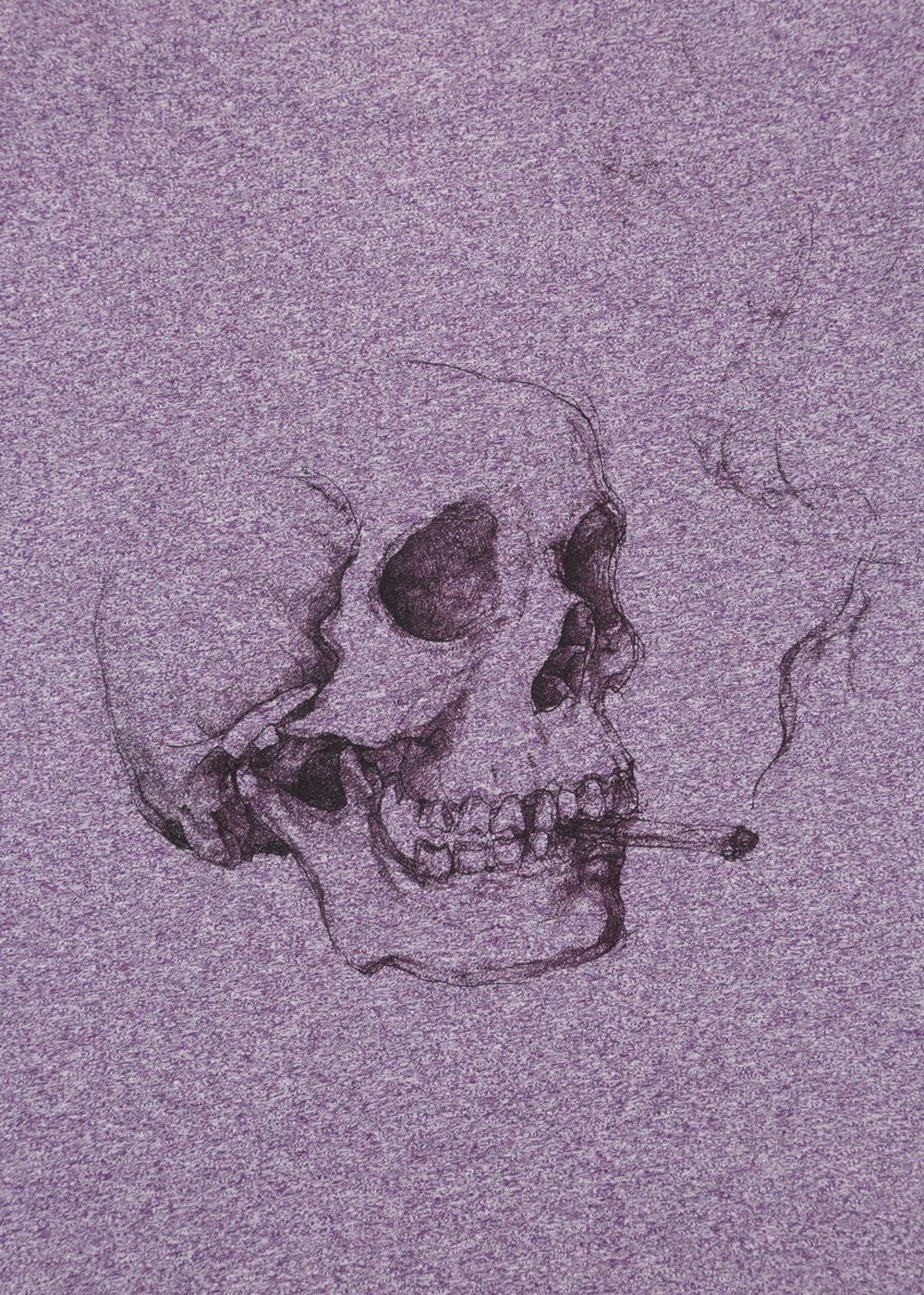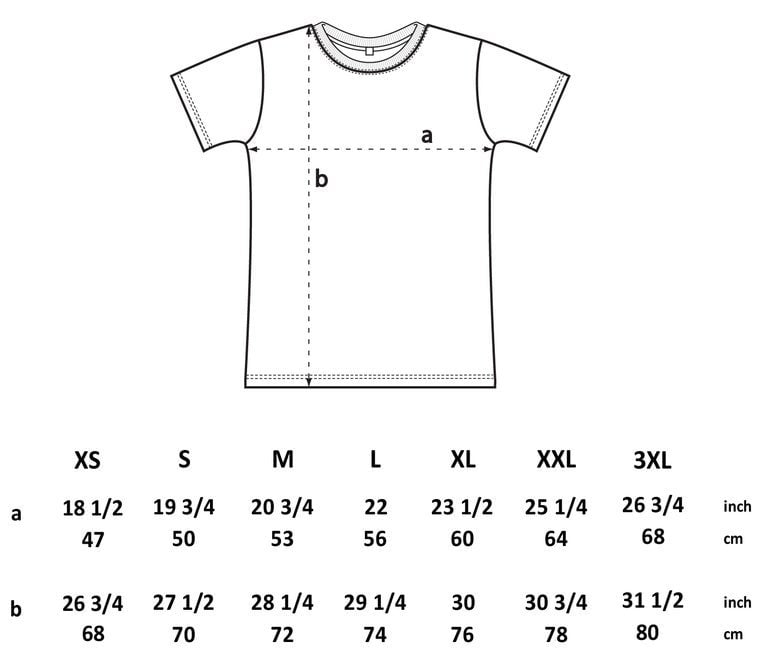 LAST SIZES - 20%
Illustration Story; Smoking Skull - Smoking is an ancient pastime inescapably linked with our mortality. Have you ever wondered why humans are drawn to destroying ourselves? The illustrator of the smoking skull, "Tomoya", is an ex-smoker.
Maybe he gets some pent-up frustration down in the intricate line work. Or perhaps just like the infamous Van Gogh painting of a smoking skeleton, it's a juvenile joke made in our own very detailed hand-drawn sketch style.
Either way, we think it's a stunning image that shows the best of our printing techniques!
The main image is also alongside a smiley skull on the front chest.
Illustration Story; Smiley Skull logo - Have you ever wondered why humans use punctuation :-) to represent happiness?
Interpretation and repetition of imagery can change meanings, and skulls recently symbolize negativity based on a few associations.
Our 'Smiley Skull' subverts prominent associations and replaces them with a question mark. What is positive or negative anyway, but a subjective theory and learned associations? We all have a permanently grinning skull under this scalp, and they support our very existence. I'd say that makes them pretty rocking!
Original illustration for Conquer Gear ® by Tomoya Hiramatsu.
Garment Info:
UNISEX JERSEY T-SHIRT - Climate Neutral® Carbon Reduction!
Jersey: 5.6 oz / 190 g - Combed & 100% Ultra-Smooth Organic Cotton!
Shape & Feel - Our classic unisex t-shirt shape is an excellent fit for women or men or anyone in between.
This T-shirt is not a tight-fitting item, so we always strongly recommend checking the sizing chart for dimensions to get the fit you desire.
Ethics;
All are Water-Based Ink printing - Organic inks because water should not be polluted to make printed ethical clothing.
Organics are "Earth Positive / Climate Neutral®" - 100% Organic Products, with a 90% reduced carbon footprint.
Fair Wear Foundation - made this way for peace of mind and ethical treatment of people in the garment industry.
All Conquer Gear items are "Illustrated by artists, ethically produced!"