Whatever Mum! Women's Open-Neck Tee (organic)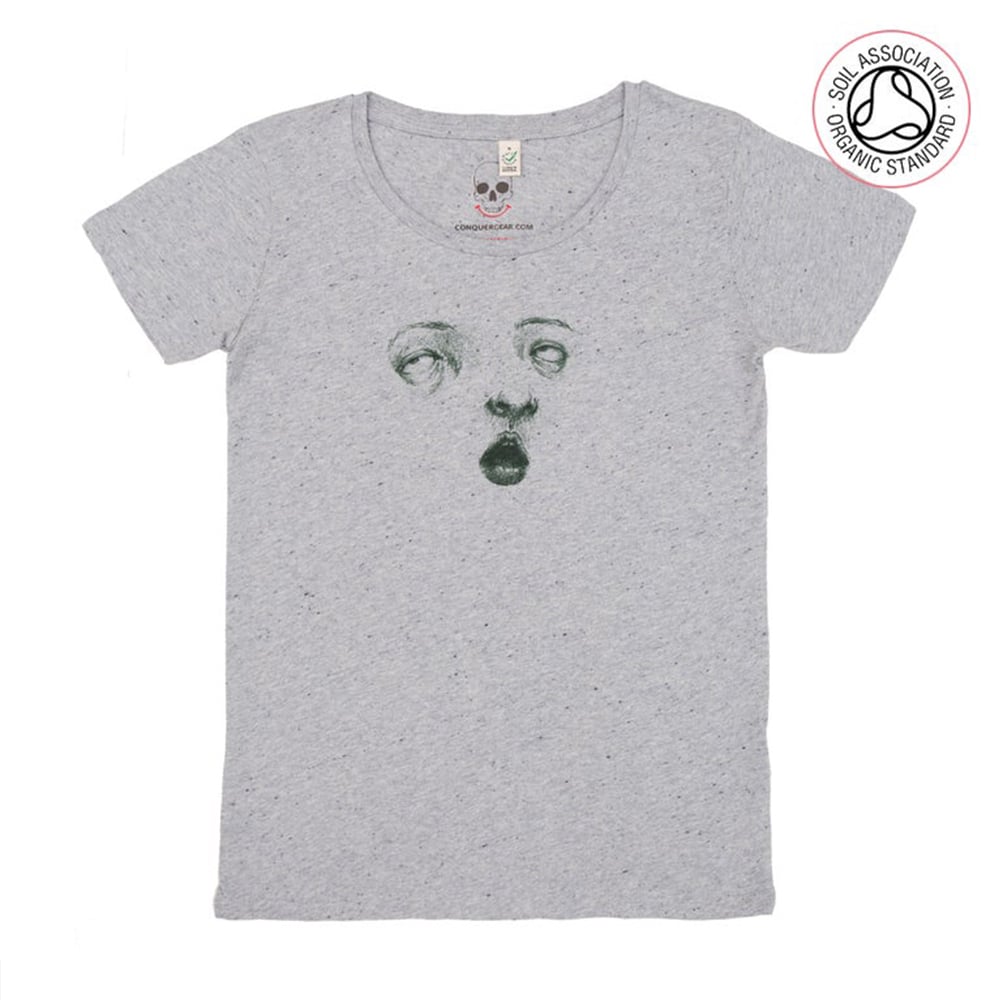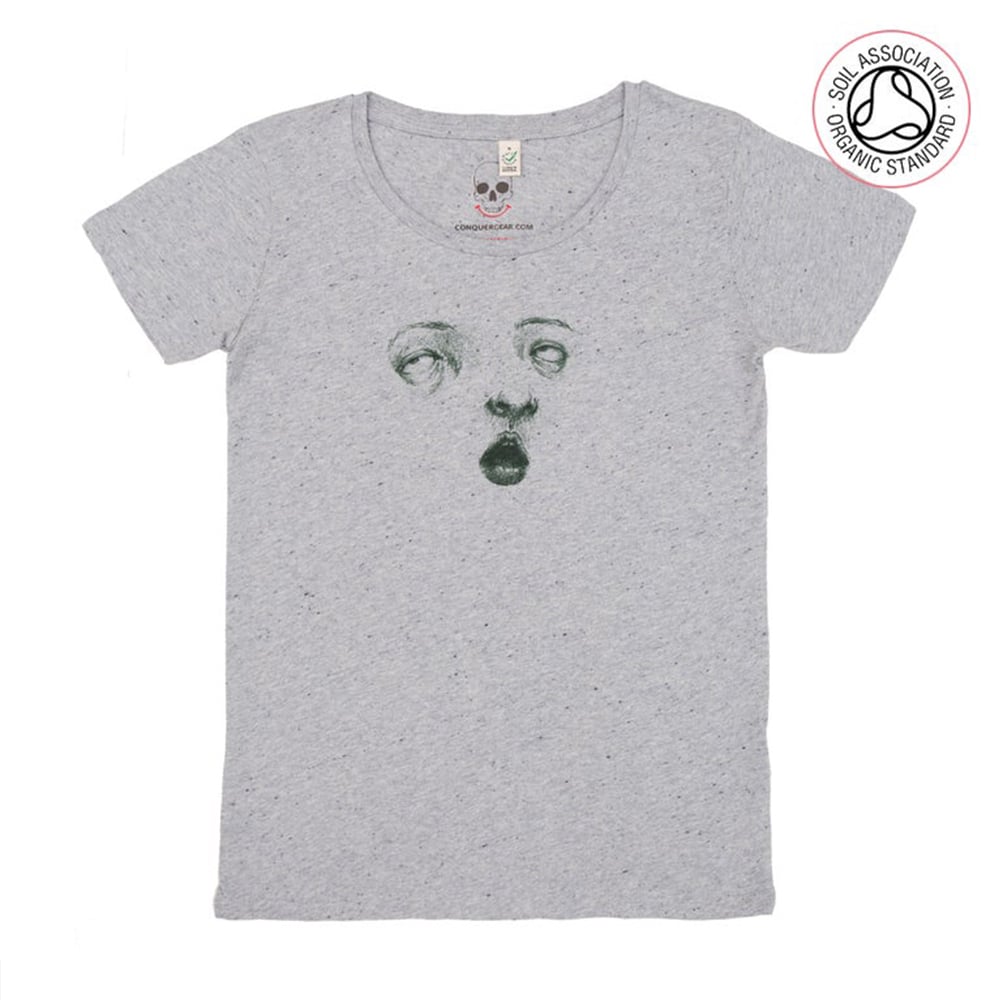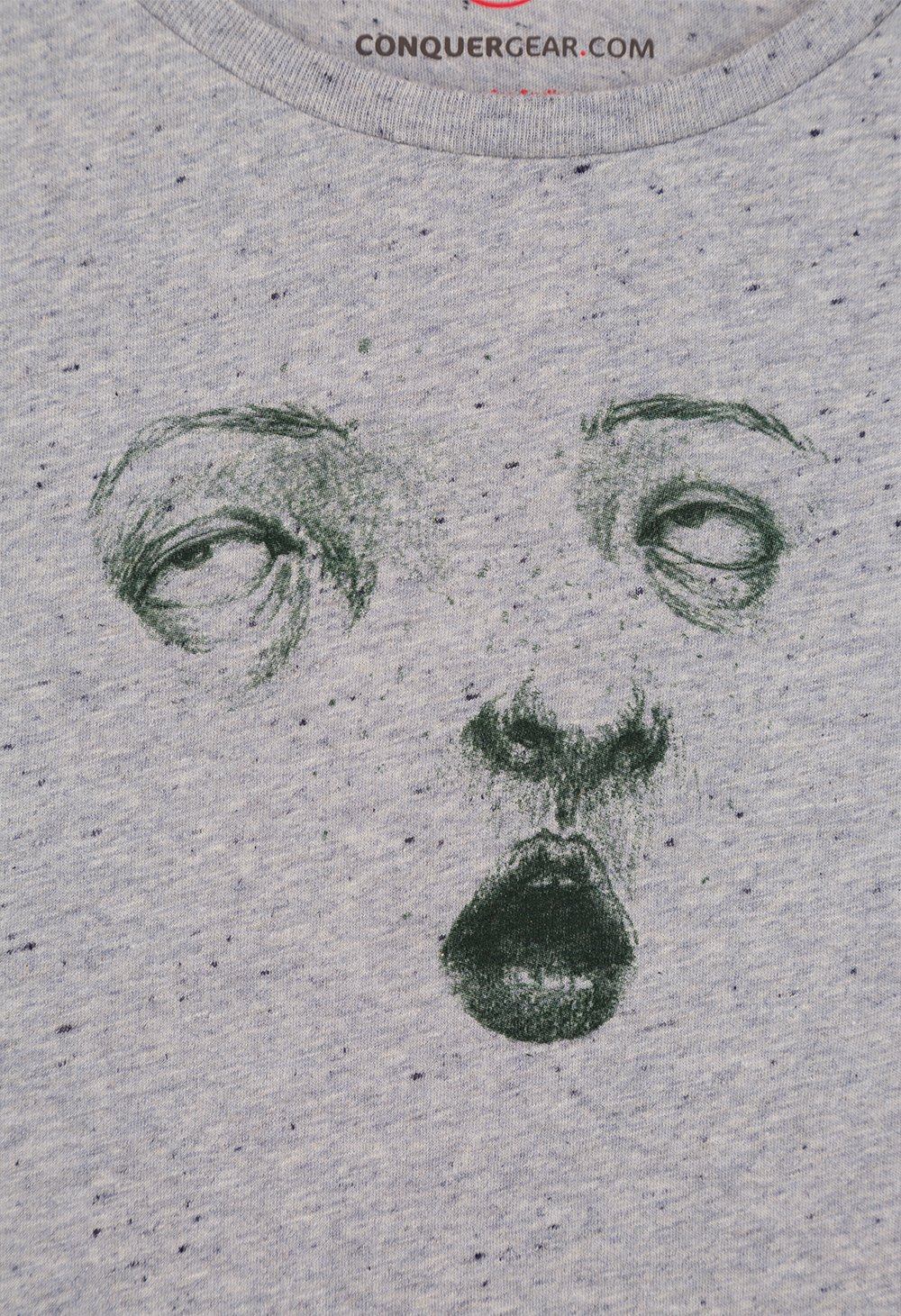 On sale - was £27 now -50% off = £13.50p
Illustration Story; Whatever Mum! - Groan (noun/verb.): a low, mournful sound uttered in pain or grief. Our freckled face adds a twist of personality to your clothing. The shirt on your body turns it into a giant facial expression. An expression that takes an active imagination to places you weren't expecting expect comic reactions!
Original illustration for Conquer Gear ® by Caroline McArthur
Garment Info:
WOMEN'S SCOOP NECK T-SHIRT - Climate Neutral® Carbon Reduction!
Jersey 4.57 oz / 155 g - Combed & 100% Organic Cotton!
Shape and feel - A fitted women's shape made out of luxurious and soft organic fabric. This has a more open and relaxed neckline than our unisex or regular roll sleeve shirts!
Ethics;
All are Water-Based Ink printing - Organic inks because water should not be polluted to make printed ethical clothing.
Organics are "Earth Positive / Climate Neutral®" - 100% Organic Product, with a 90% reduced carbon footprint.
Fair Wear Foundation - made this way for peace of mind and ethical treatment of people in the garment industry.
All Conquer Gear items are "Illustrated by artists, ethically produced!"