Crow White Cropped Baggy Sweat (RECYCLED)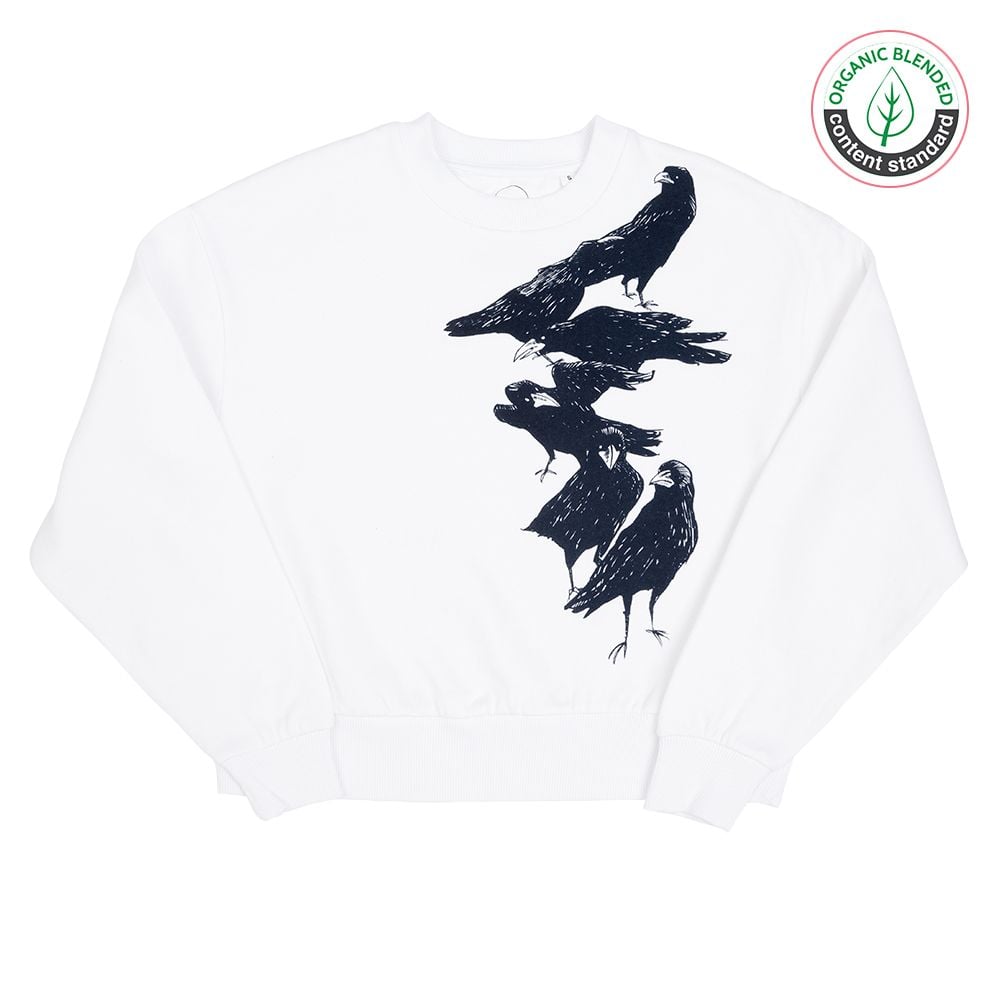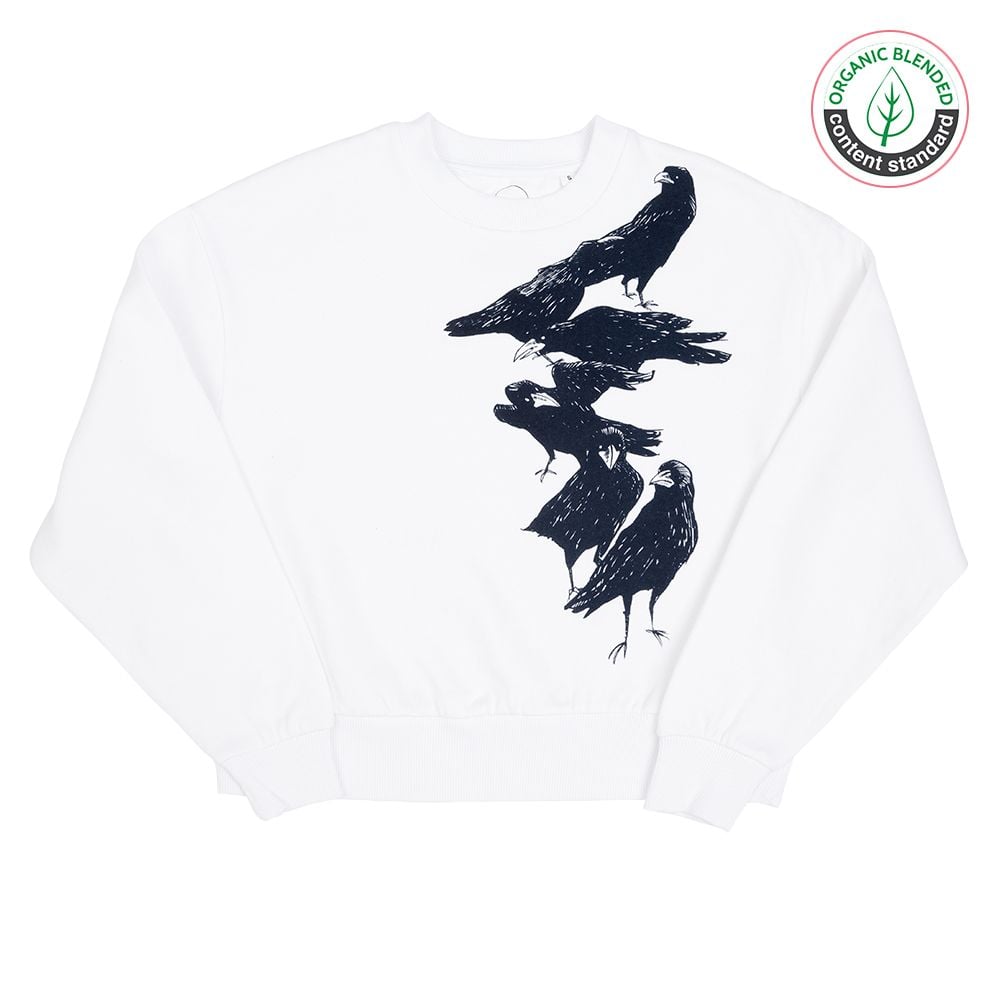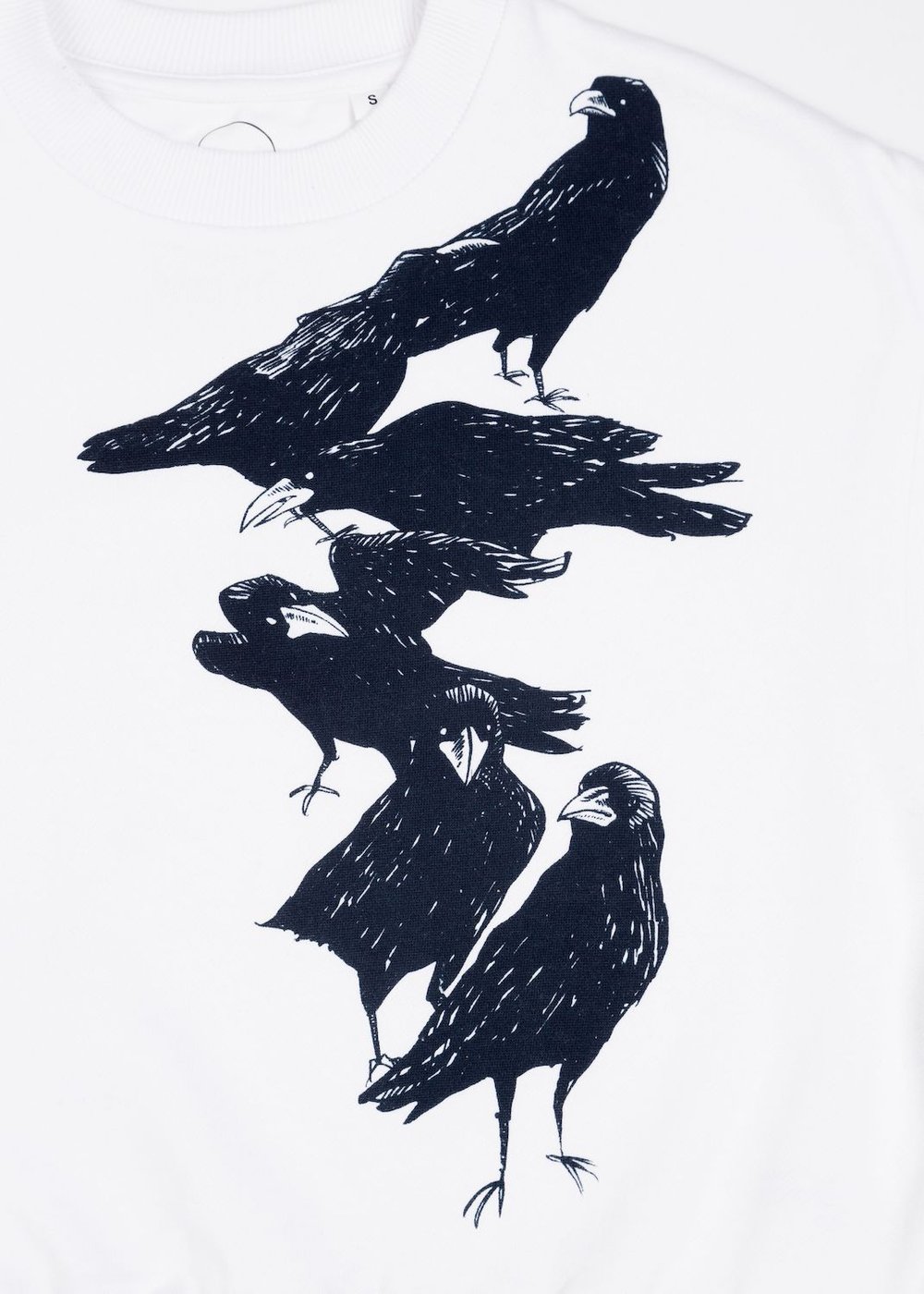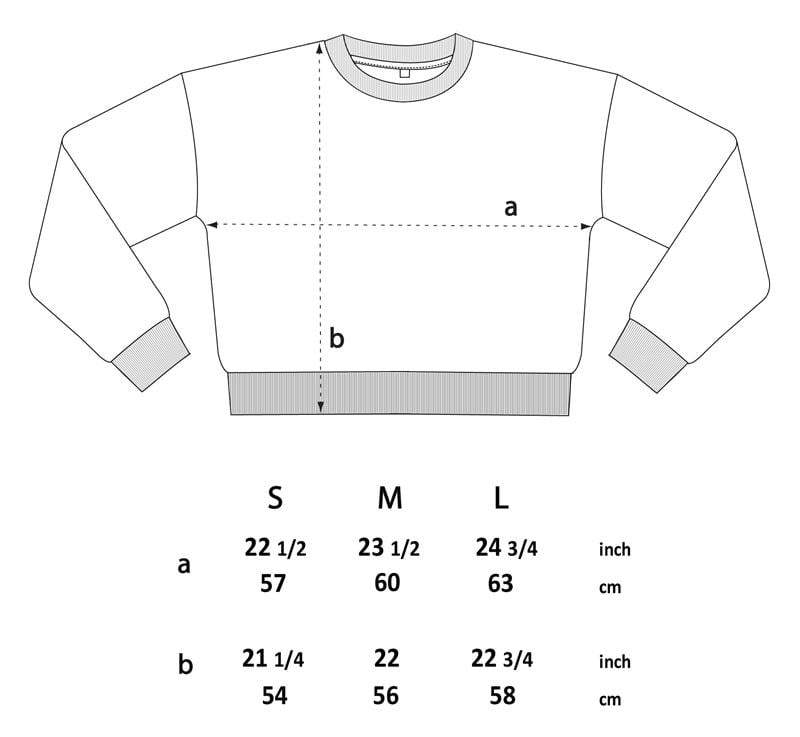 Illustration Story: Crow - superstition is a b*tch to these super-intelligent birds. Crows are commonly known as the 'bird of death', leading us to name a group of them a 'murder of crows.' It's a weird quirk of anthropomorphism common with anything humans encounter. I don't suppose they consider themselves to be like us. Maybe to them, it's a bad omen if a human walks past and farts.
Original illustration for Conquer Gear ® by Tomoya Hiramatsu.
Garment Info:
WOMEN'S CROPPED SWEATSHIRT.
Brushed 3-ply 9.44 oz / 320 g - 80% Combed Organic Cotton 20% Recycled post-consumer waste polyester!
Shape & Feel - This sweatshirt features a set-in sleeve style, Allowing us to print over the shoulder area with this design. It's a shorter-cut style that is longer in the arm than the body.
This leads to a wider profile that finishes at the waist, leaving plenty of room to play with things in your hip pockets.
The cuffs are reversible, so if less arm length is required, roll it up once to the size of sleeve needed!
Warmth and comfort are maintained, with the inside being super soft, 80% organic fleece material, and the rest comprising 20% recycled post-consumer waste polyester material.
Comes with a #WhoMadeMyClothes QR code printed on the inside left care and information tag. (https://www.madefair.org/cor63)
Ethics;
1.) Water-Based Ink printing - Organic inks because water should not be polluted to make printed goods.
2.) Global Recycle Standard - Organic Blend Standard: A recycled item using post-consumer waste plastic for 20% with 80% Organic cotton blend.
3.) Fair Wear Foundation - made this way for peace of mind and ethical treatment of people in the garment industry.
All Conquer Gear items are "Illustrated by artists, ethically produced!"