Day Of The Dead Red Unisex Sweatshirt (Recycled)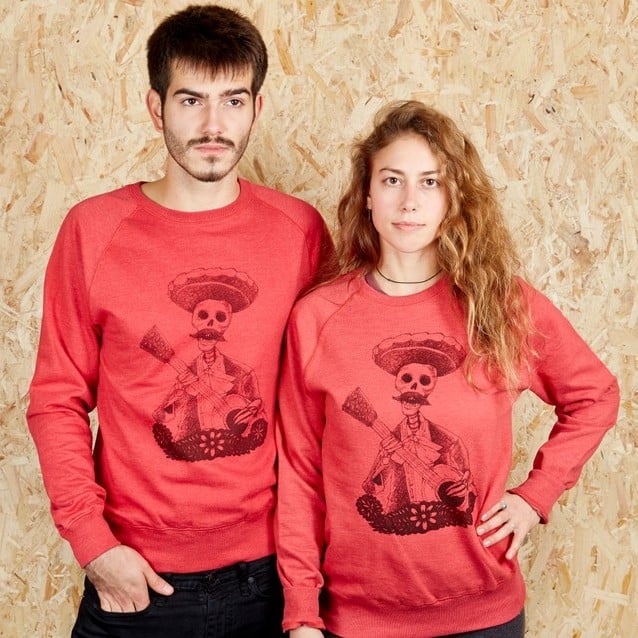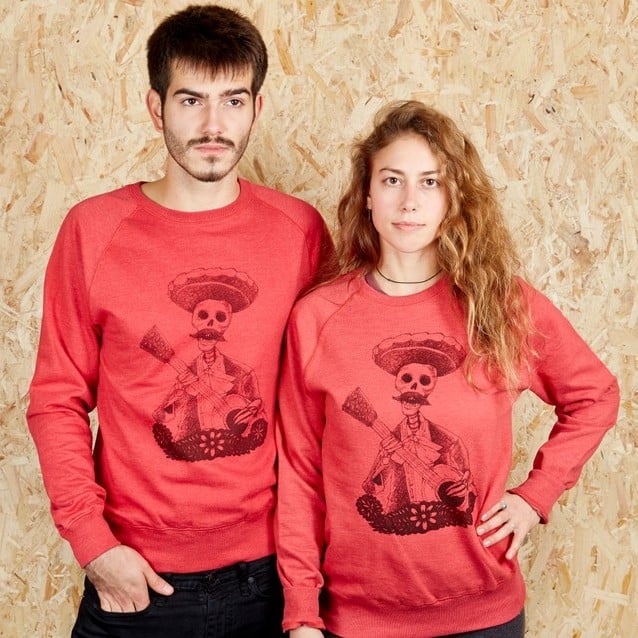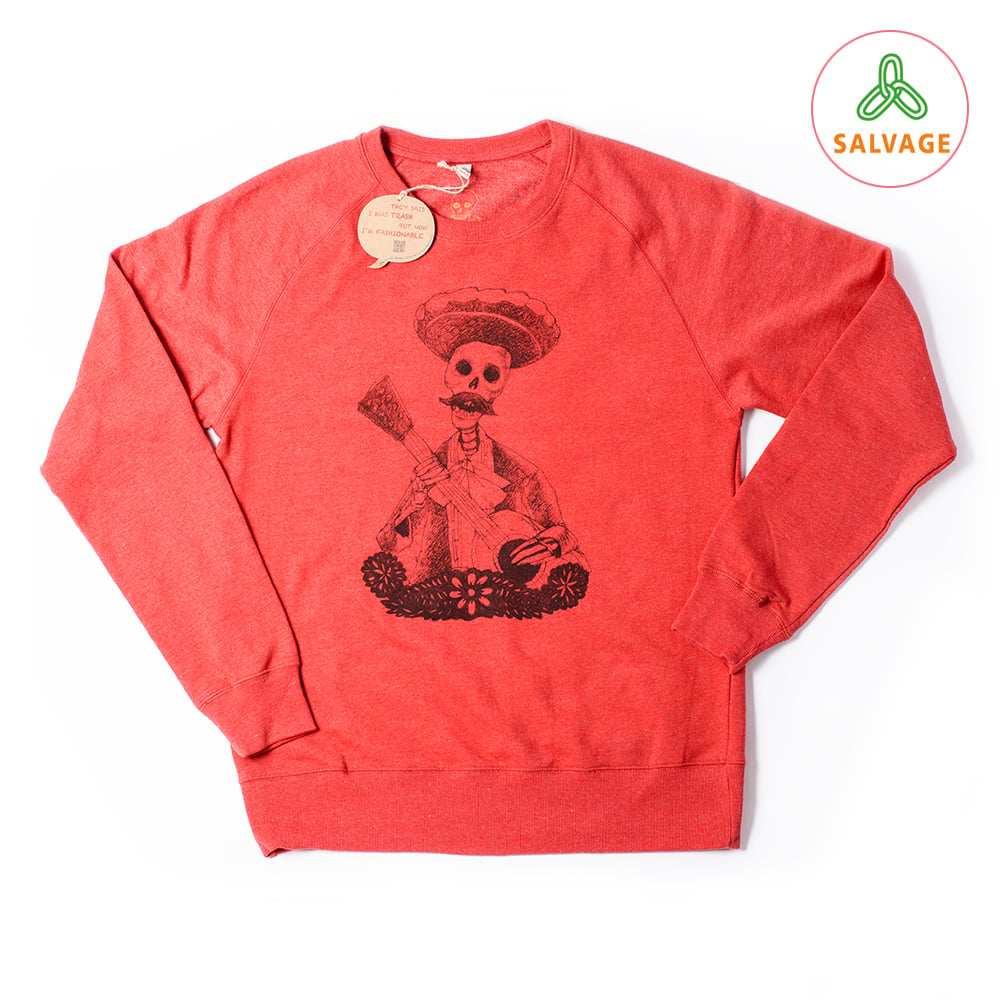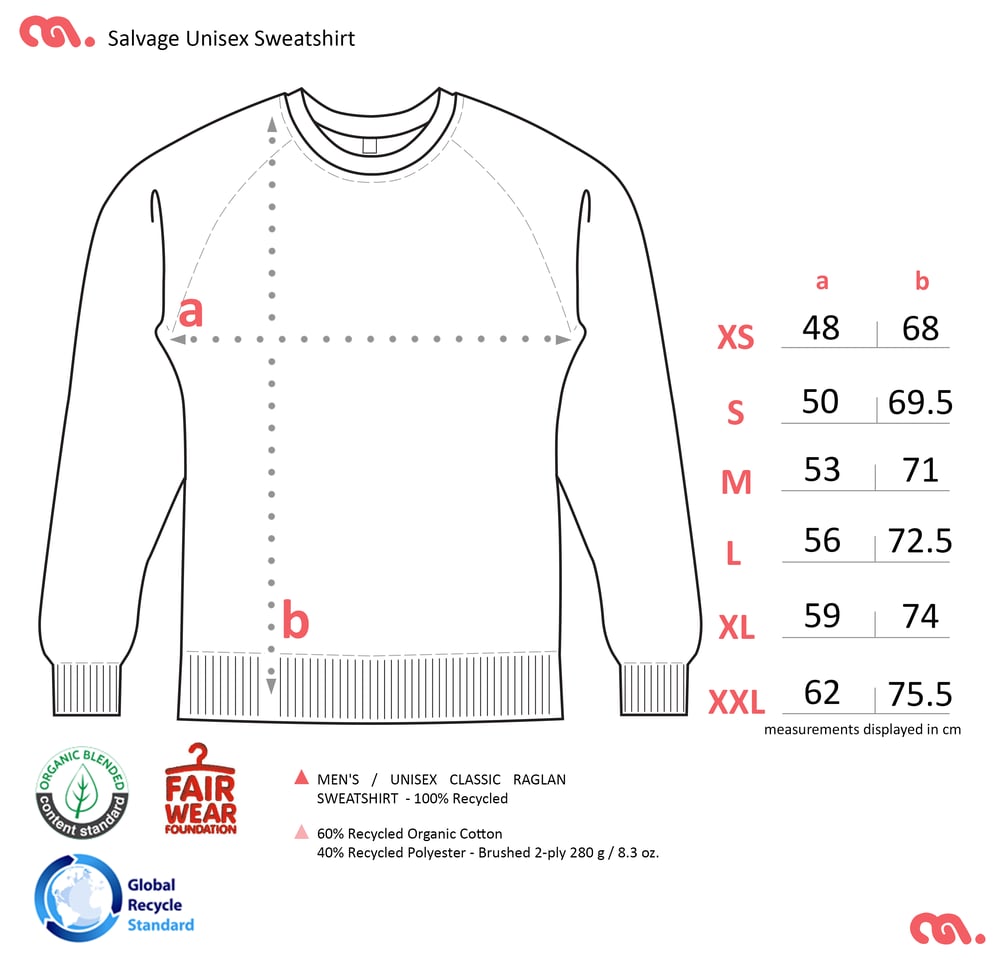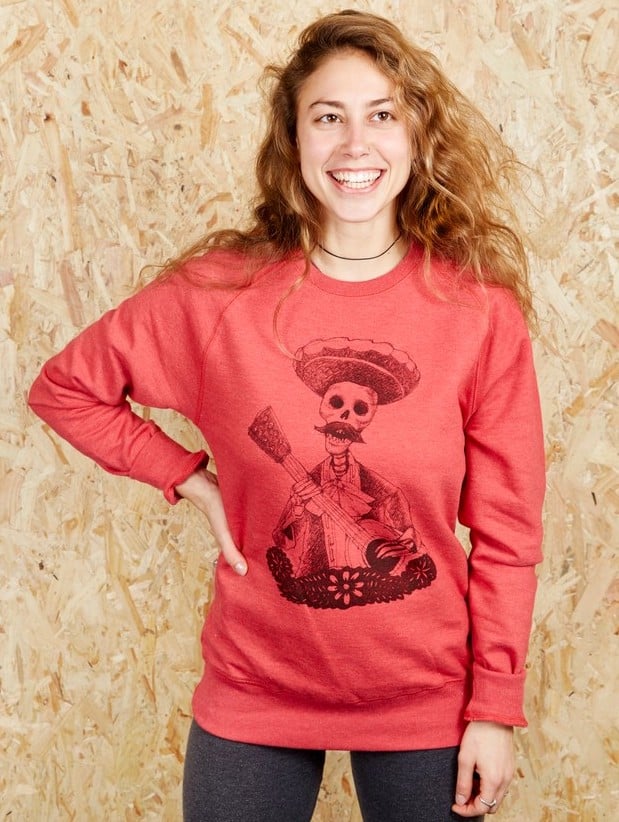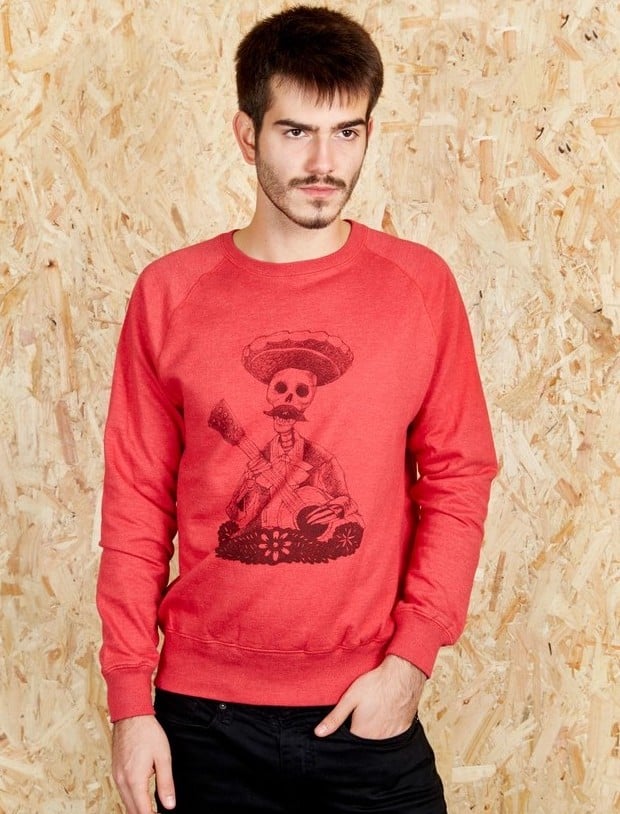 Celebrate through skulls the passing of life? Don't be gloomy, "El Día de Los Muertos" teaches us that we should try and live each day as if it could immortalise us.
Make every day, a Day of the Dead festival celebration with our Mariachi Skeleton!
Original illustration for Conquer Gear ® by Tomoya Hiramatsu.
UNISEX SALVAGE RAGLAN SWEATSHIRT
Literally, 100% recycled from old trash,
60% Recycled pre-consumer cotton organically grown
40% Recycled post-consumer waste polyester Jersey
Brushed 2-ply 280 g / 8.3 oz.
Our unisex sweatshirts feature a traditional raglan sleeve, with a classic fit. Go one size larger for more length and room on the garment if that's your thing. The arms will get longer but the sleeves are reversible and can be turned up at the wrist.
Warning, this item will be stolen by your partner or housemate as its so comfy!
Salvaged from waste cuttings of organic cotton garment production. This waste cotton is re-blended with post-consumer plastic bottles to create this hard-wearing and 100% recycled product. Why waste resources when reused waste can look this good!
Saving precious resources from ending up in a scrap heap and minimizing the effect on the climate by manufacturing a garment from 100% waste materials should be the future of all manufacturing.
Much of the pollution that would have been created from growing, milling, transporting and processing new cotton is eliminated when recycling.
Also, the use of post-consumer polyester waste avoids any other material being created from yet more raw materials. It's a win-win situation made out of our wastefulness!
Fair Wear Foundation made for peace of mind in manufacturing. Made with ethical trade and justice for workers. We don't want to make a garment covered in any real tears, no matter how rebellious our images are!
Illustrated by artists, ethically produced!