Friends Women's Luxury (Tencel blend) Baggy T-shirt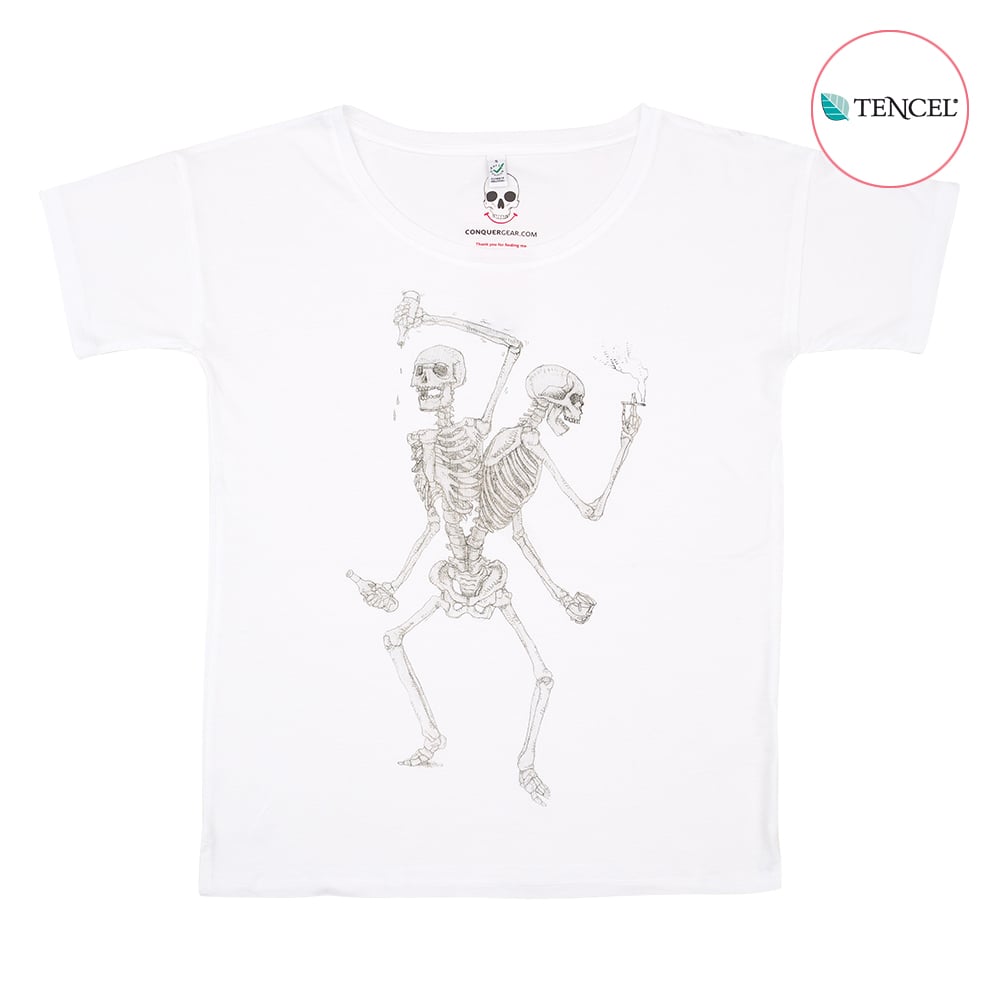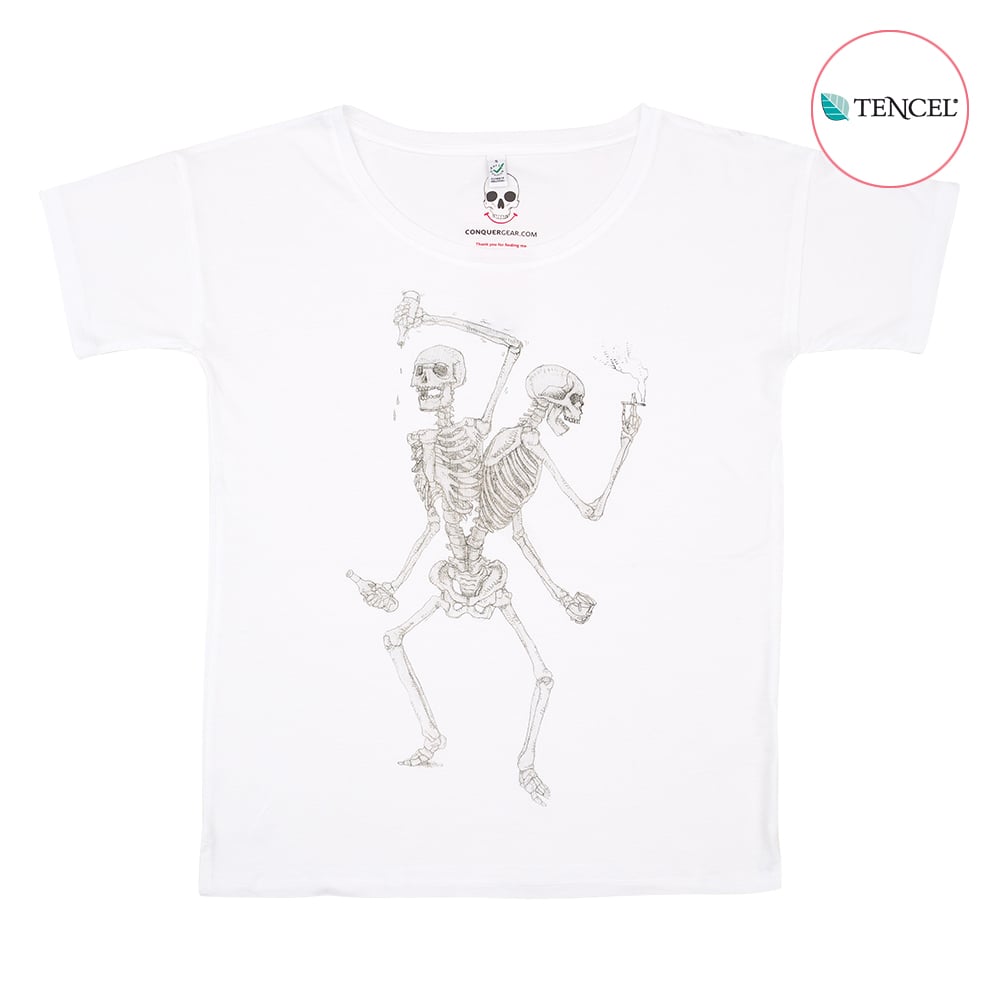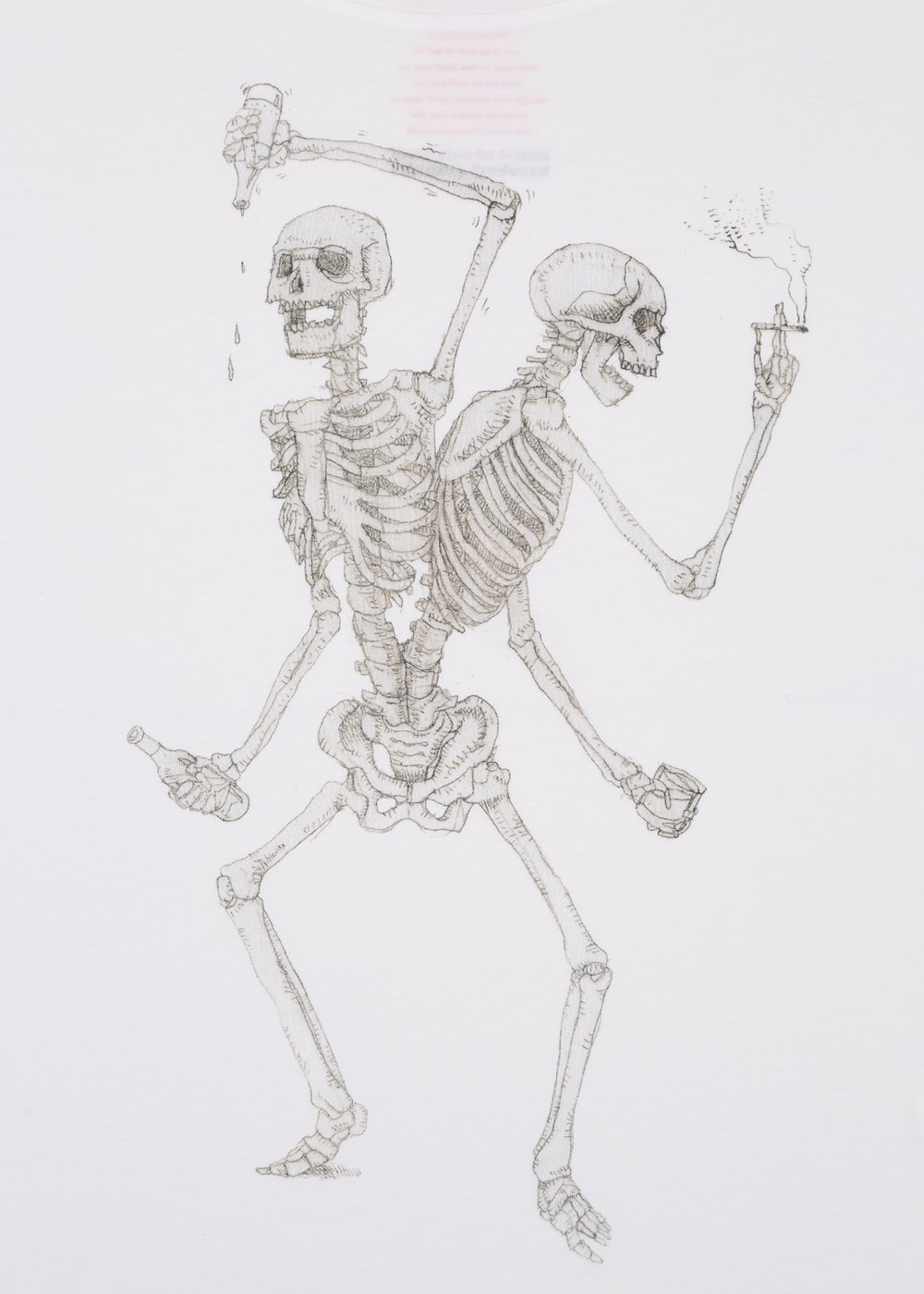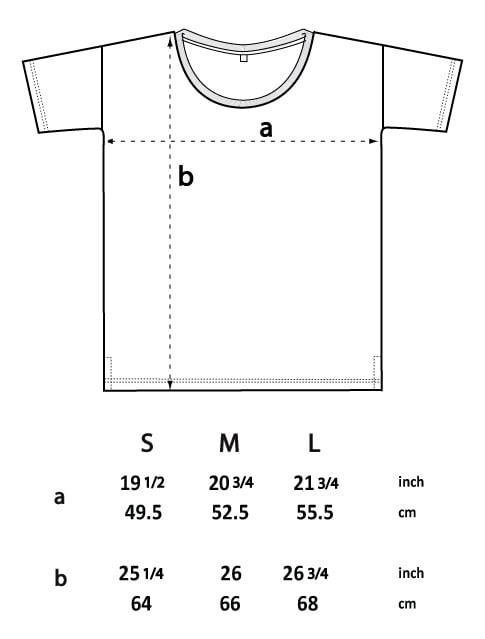 Illustration Story: Friends Forever - These conjoined skeletons share all vices; It doesn't matter if these twins can't taste or inhale anymore. Skulls are permanently grinning, body in utero dancing, sharing an expired bliss!
An image is full of humour, a juxtaposition of dead and alive. These two are undoubtedly happy despite being deceased!
Original illustration for Conquer Gear ® by Tomoya Hiramatsu.
WOMEN'S TENCEL BLEND OVERSIZED T-SHIRT
50% Combed Organic Cotton
50% Tencel© Lyocell
Jersey 4oz / 140g
(Made from sustainably sourced Eucalyptus tree pulp mixed with organic cotton)
Our loose-fit women's top is perfect for when you're looking for a drapey T-shirt made out of the softest and most ethical of materials.
Tencel is a eucalyptus material, well known for its outstanding physical characteristics, silky softness and luxurious drape.
This sustainably sourced eucalyptus tree fibre is perfectly smooth and not prone to bobbling like many synthetic alternatives. Natural and vegan, it's a great alternative to silk and linen-style fibres!
Cleverly, it inhibits the growth of bacteria in the material by moving moisture to the outside and evaporating quickly before biology gets into the mix and makes it smell. This is the perfect t-shirt for a long, humid summer, festival fashion or as a travel essential for a backpacking holiday.

Made under carbon-free manufacturing for a 90% reduced Carbon Footprint and reduced water wastage, We don't want to make a garment covered in tears, no matter how rebellious our images are: The garment is made with Fair Wear Foundation accreditation. This means ethical trade and justice for workers.