Mr Death Black Sweatshirt (Organic)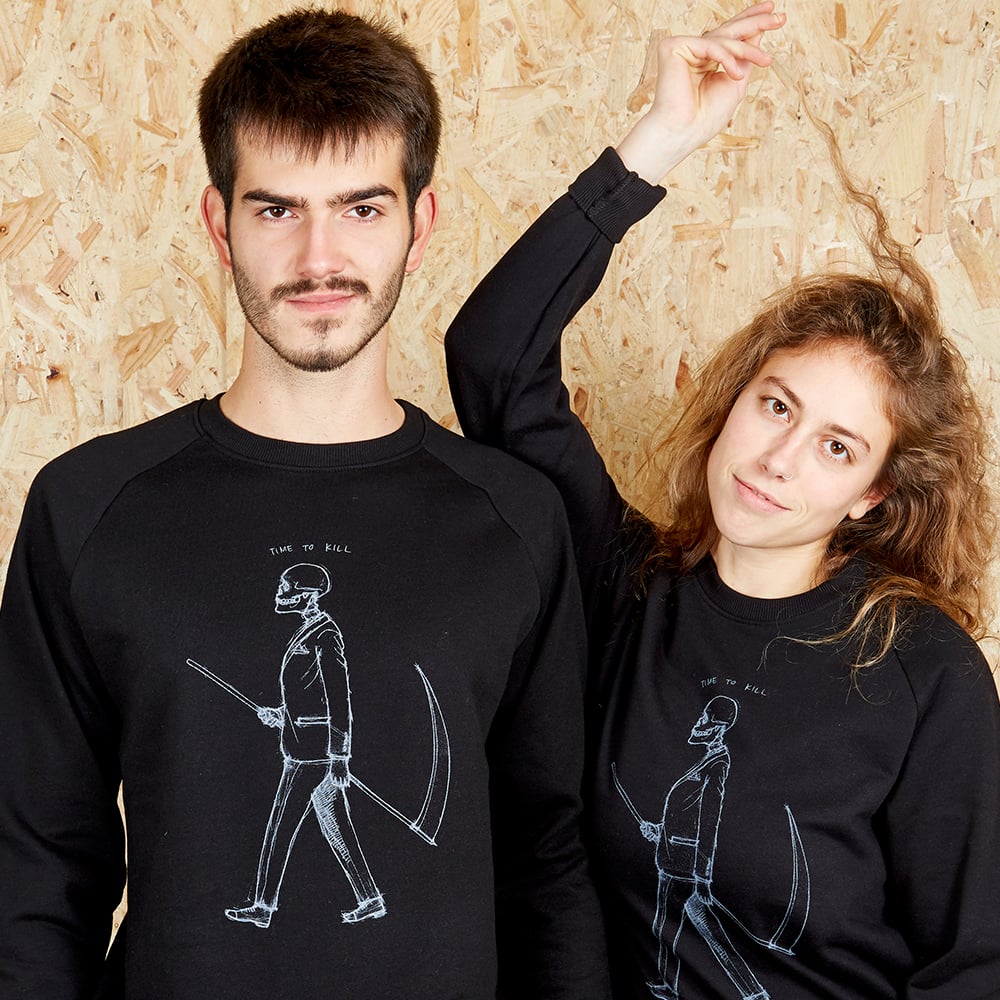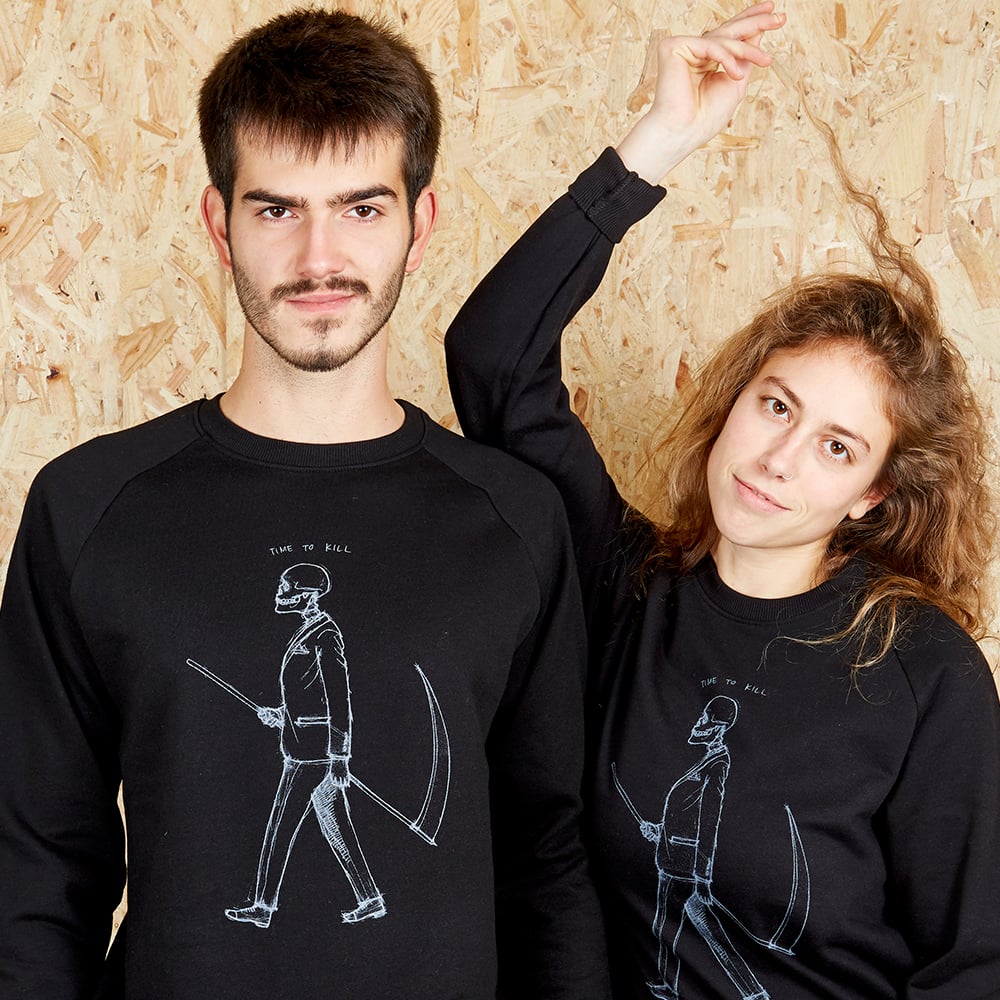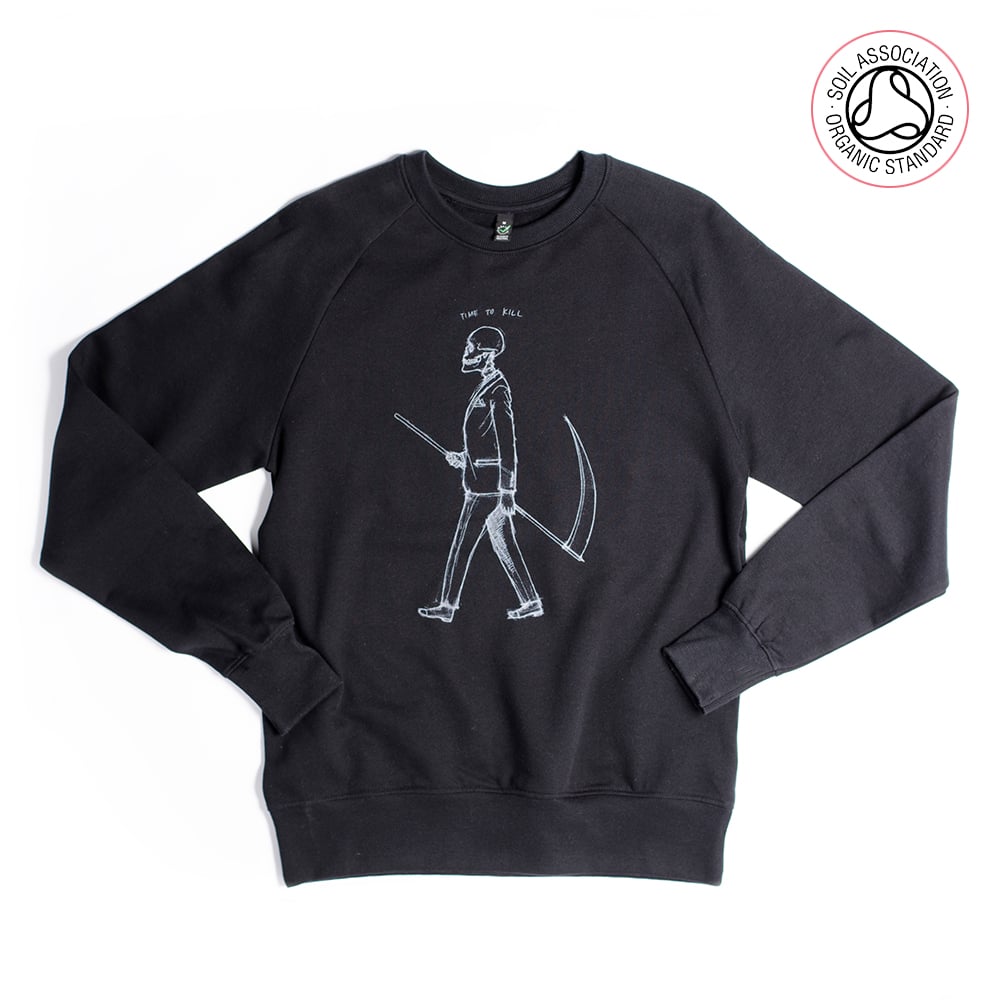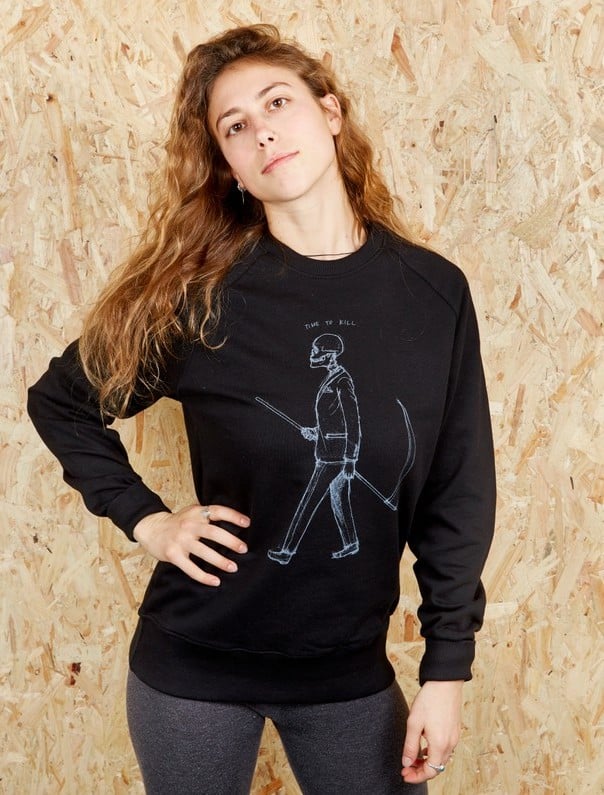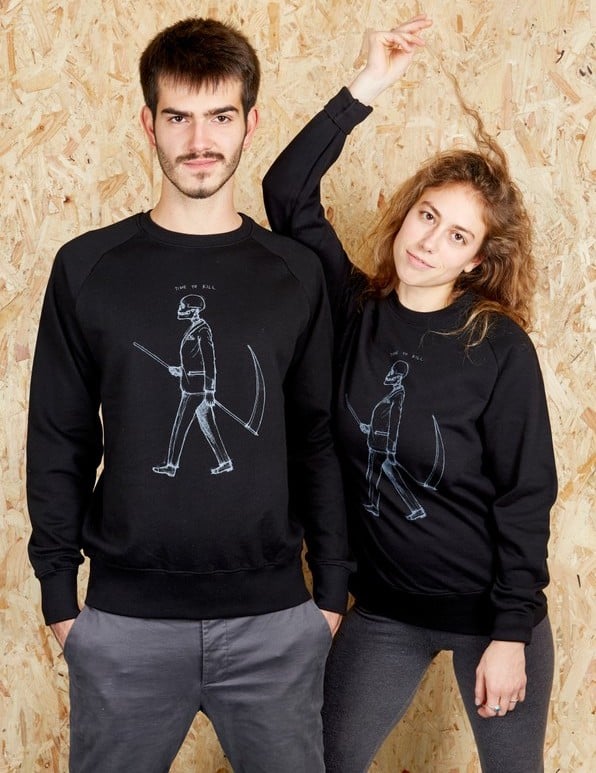 Have you got time to kill? Our grim reaper is dressed up for business!
Time is a human idea made to measure our mortal lives. Mr Death has the essential job of giving us a frame of reference.
Ask yourself, how much time do you want to waste dying today?
Original illustration for Conquer Gear ® by Tomoya Hiramatsu.
UNISEX ORGANIC RAGLAN SWEATSHIRT - Climate Neutral®
100% Certified Organic Cotton Brushed 3-ply 280-300g
Our organic sweatshirts feature a traditional raglan sleeve, with a classic fit. Go one size larger for more length and room on the garment if that's your thing. The arms will get longer but the sleeves are reversible and can be turned up at the wrist.
Warning, this item will be stolen by your partner or housemate as it is so comfy!
We recommend going down a size compared to our girl's range if you're a lady purchasing this item for yourself. X-Small is the equivalent of a lady's small and so on.

Check the sizing chart for dimensions.

100% Organic Product,
90% reduced Carbon Footprint,
Fair Wear Foundation made for peace of mind in manufacturing. Made with ethical trade and justice for workers. We don't want to make a garment covered in any real tears, no matter how rebellious our images are!
Illustrated by artists, ethically produced!