Mr Death Unisex Back Print Zip-Up Hood (Organic)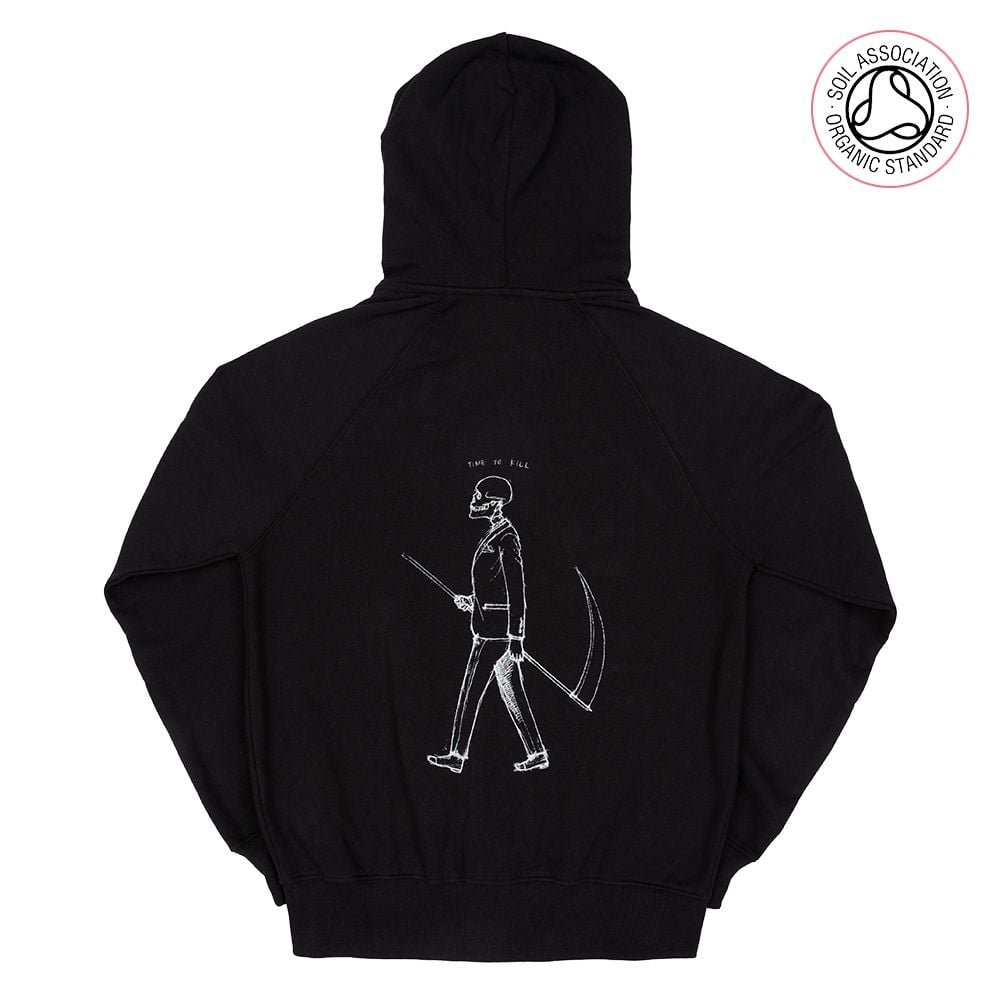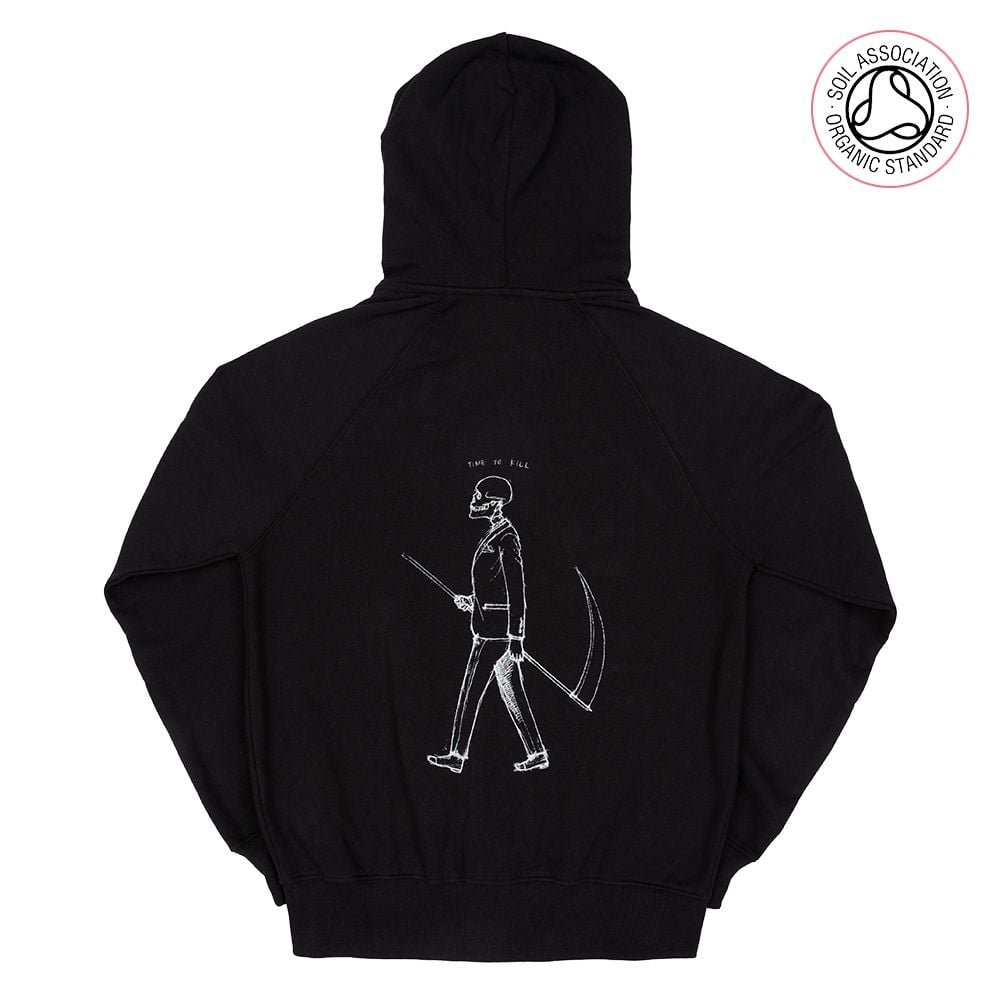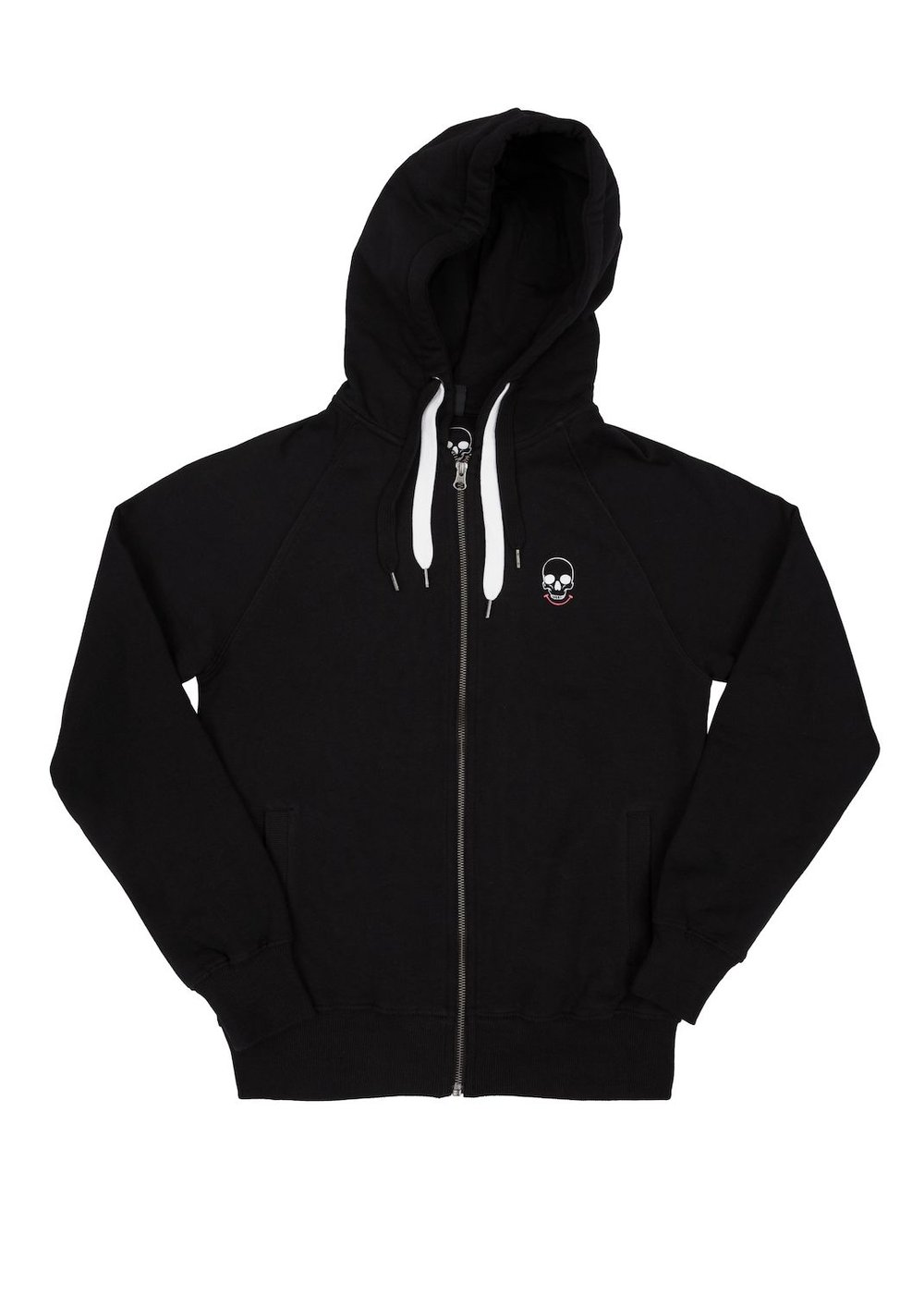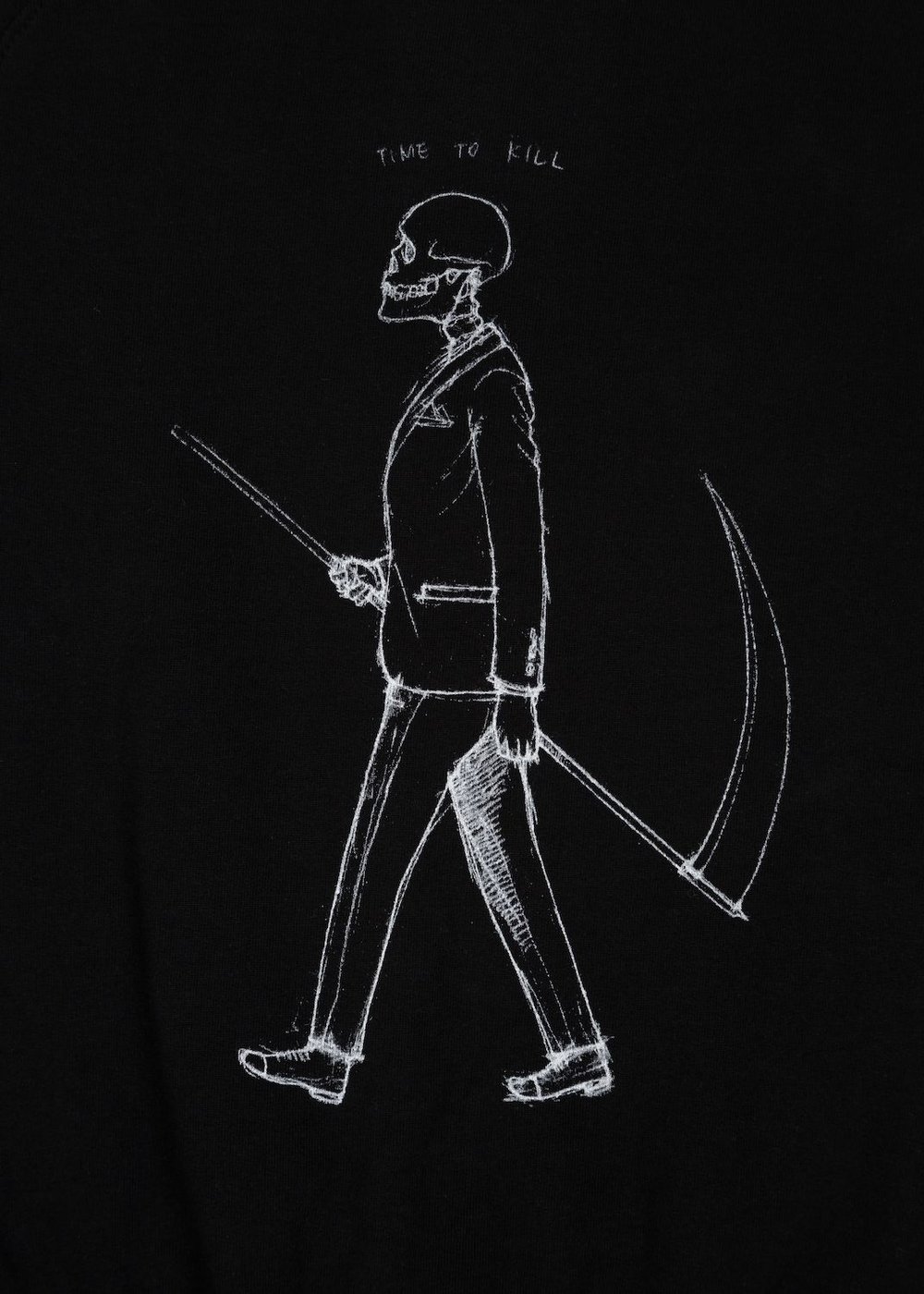 Illustration Story: Mr Death - Have you got time to kill today? Our suited skeleton is dressed and means business!
Time is a human construct made to measure our mortal lives. The Grim Reaper has the job of giving us a frame of reference. Ask yourself, how much time do you want to waste dying today?
This back print hood will also have the smiley skull logo pocket detail on the front (Zip Side)
Original illustration for Conquer Gear ® by Tomoya Hiramatsu.
UNISEX ORGANIC ZIP HOODIE - Climate Neutral®
100% Combed Organic Cotton
Brushed 3-ply 8.3 oz/ 280g
Shape and feel - Luxury soft cotton that is made 100% organically. A hood that will keep you toasty but won't boil you in stuffy synthetic fibres. There are no artificial fabric extras, just breathable organic cotton.
This outerwear garment has two individual cut front pockets on either side of a zip-up front: a double-layered hood that gives shape and extra warmth.
It is a quality item for all seasons; Skilled and well-paid artisans make it so you can live in it forever!
Ethics;
1.) Water-Based Ink printing - Organic inks because water should not be polluted to make printed goods.
2.) Earth Positive / Climate Neutral® - 100% Organic Product, with a 90% reduced carbon footprint in manufacturing. It is cutting pollution out thoroughly before it happens, rather than just planting a tree to make up for causing it in the first place.
3.) Fair Wear Foundation - made this way for peace of mind and ethical treatment of people in the garment industry. From start to finish, we don't want to make a garment covered in tears, no matter how rebellious our images are!
All Conquer Gear items are "Illustrated by artists, ethically produced!"