Mr Death Unisex Denim Heavyweight Hood (Organic)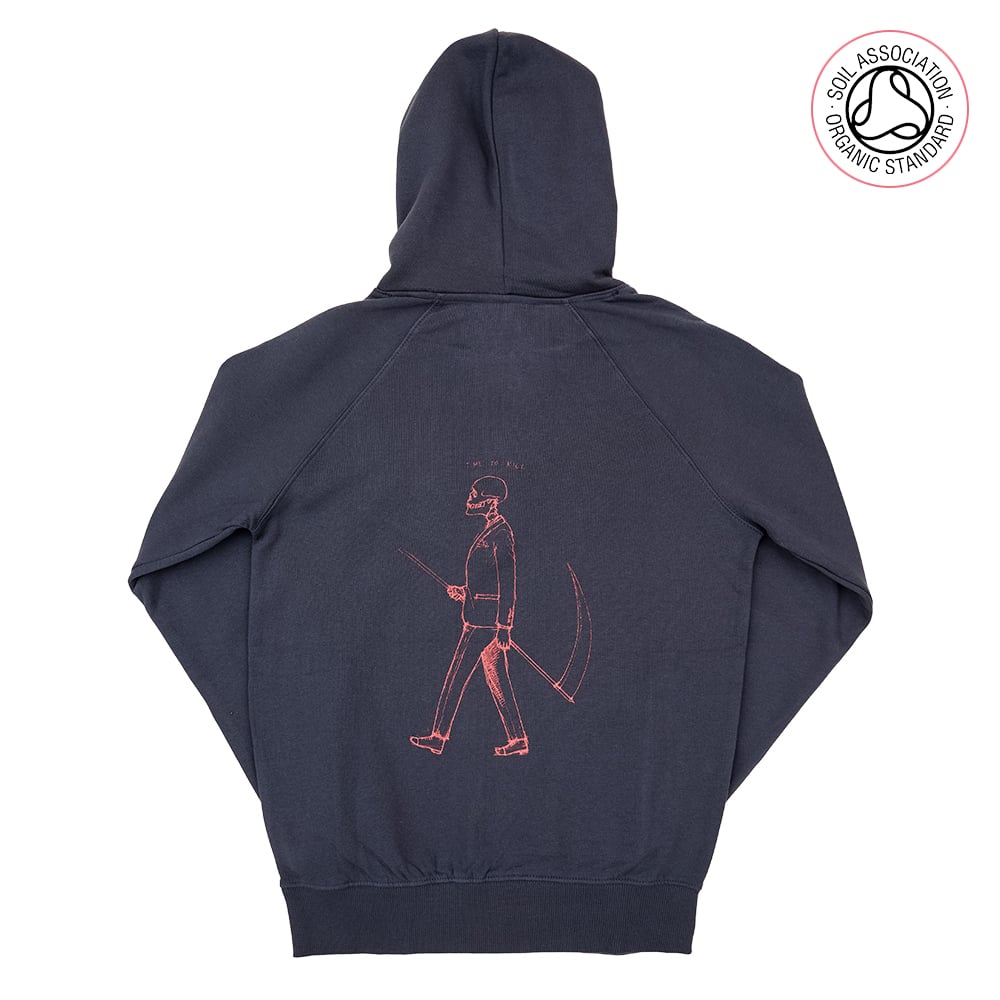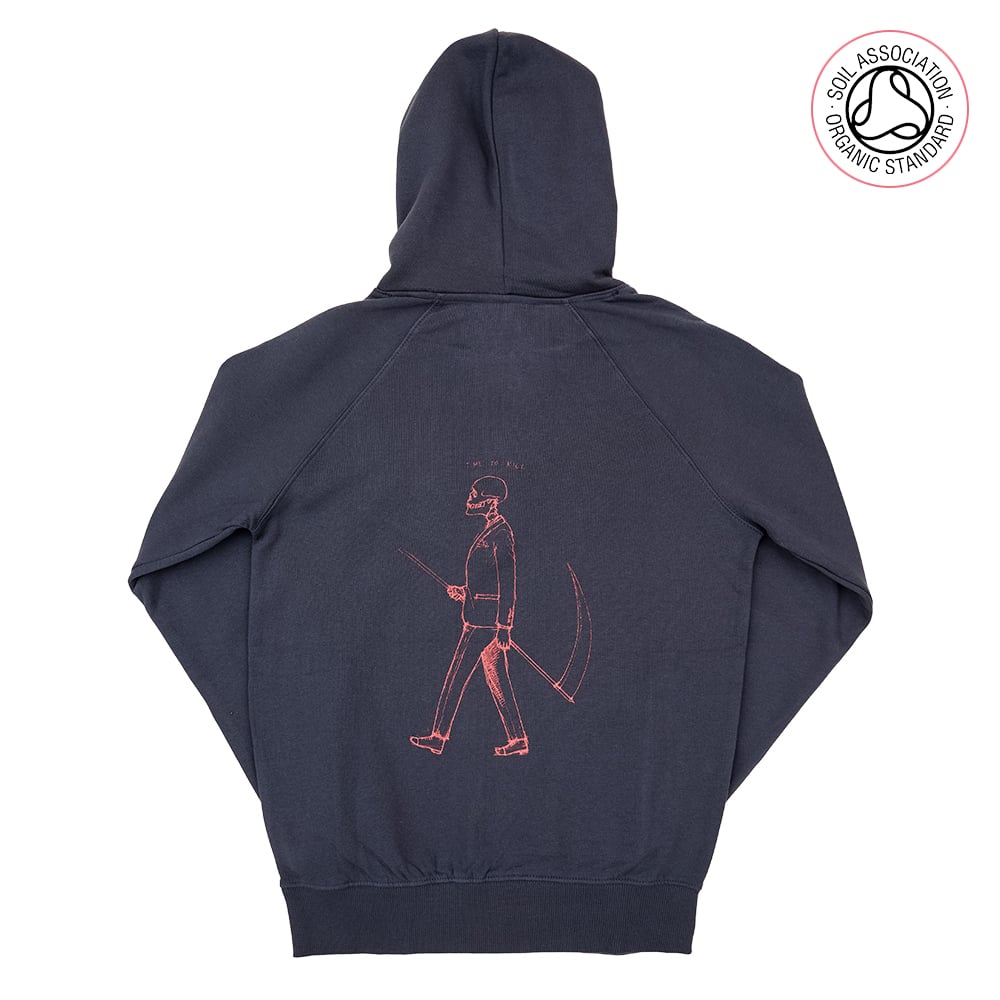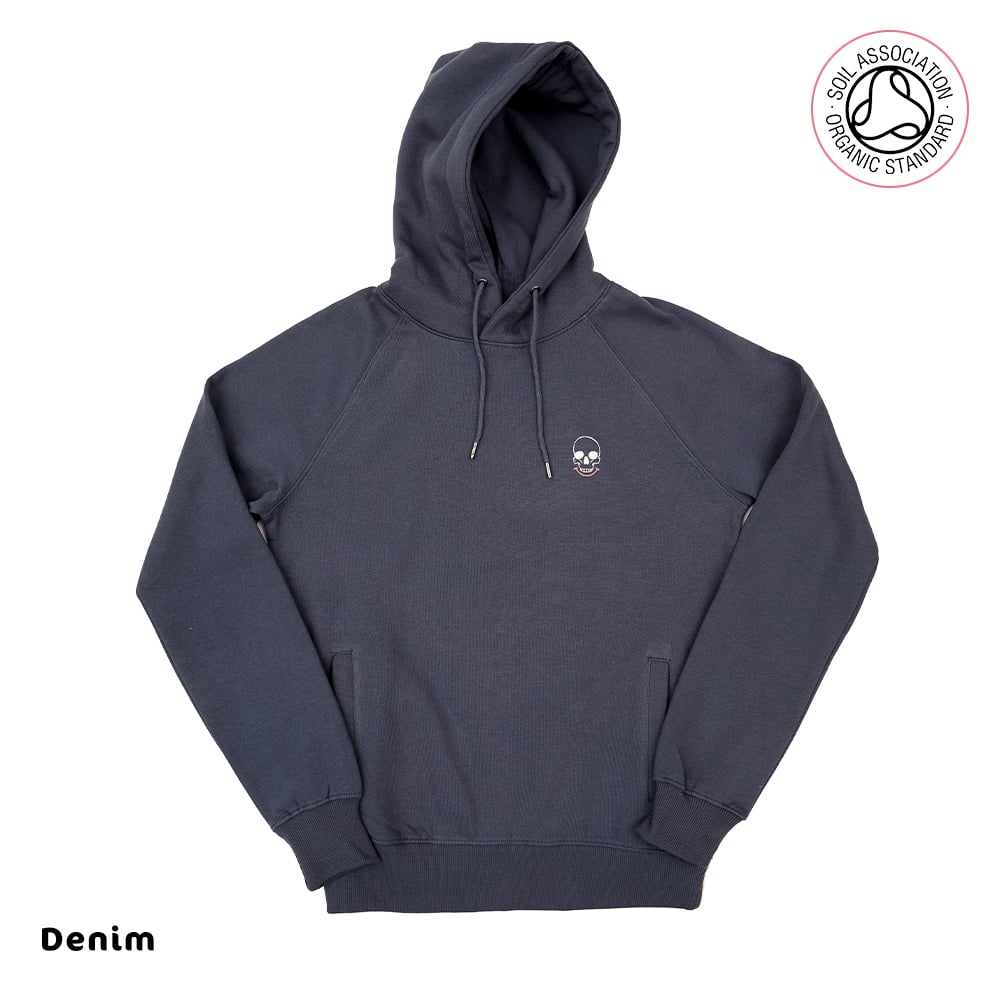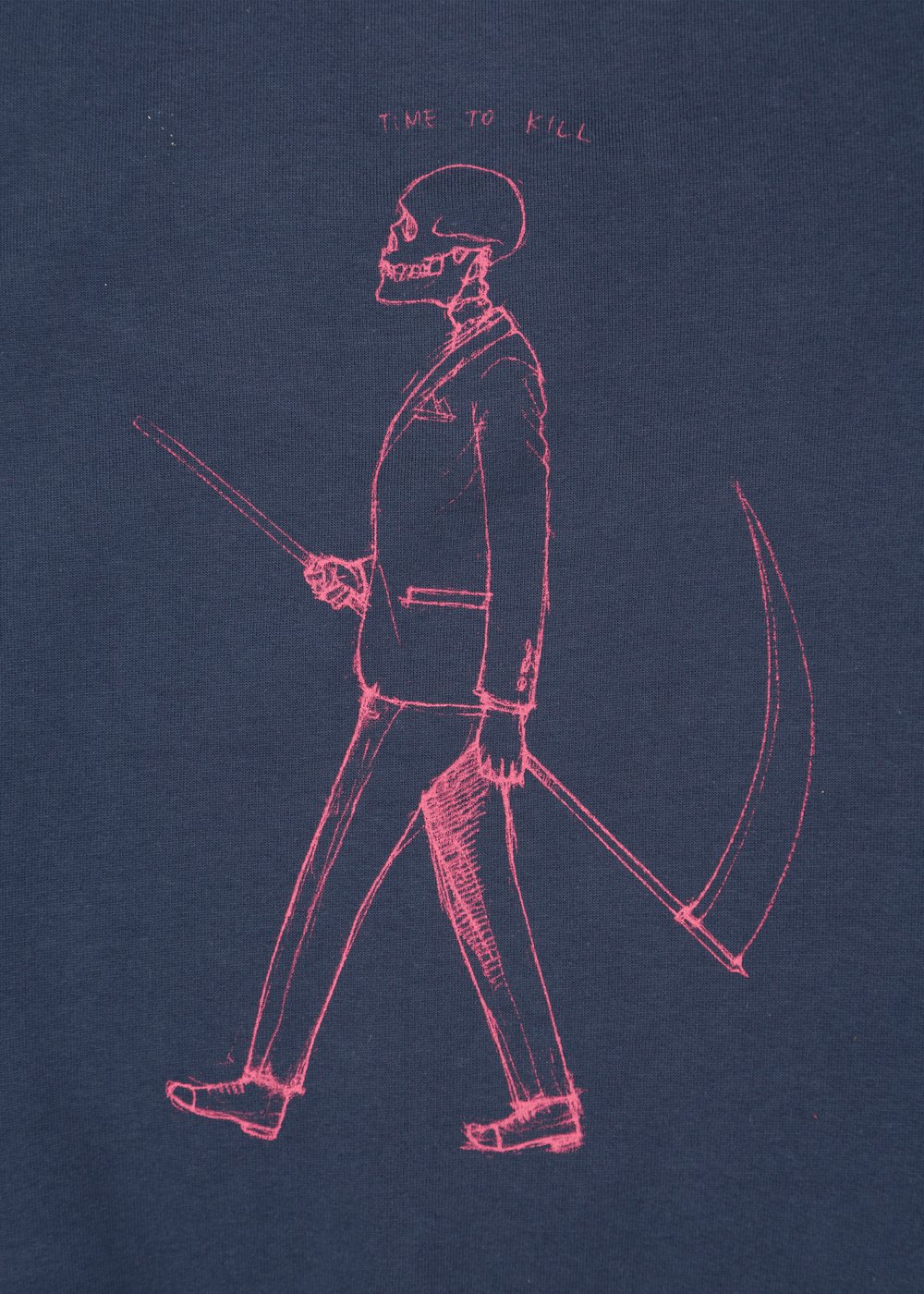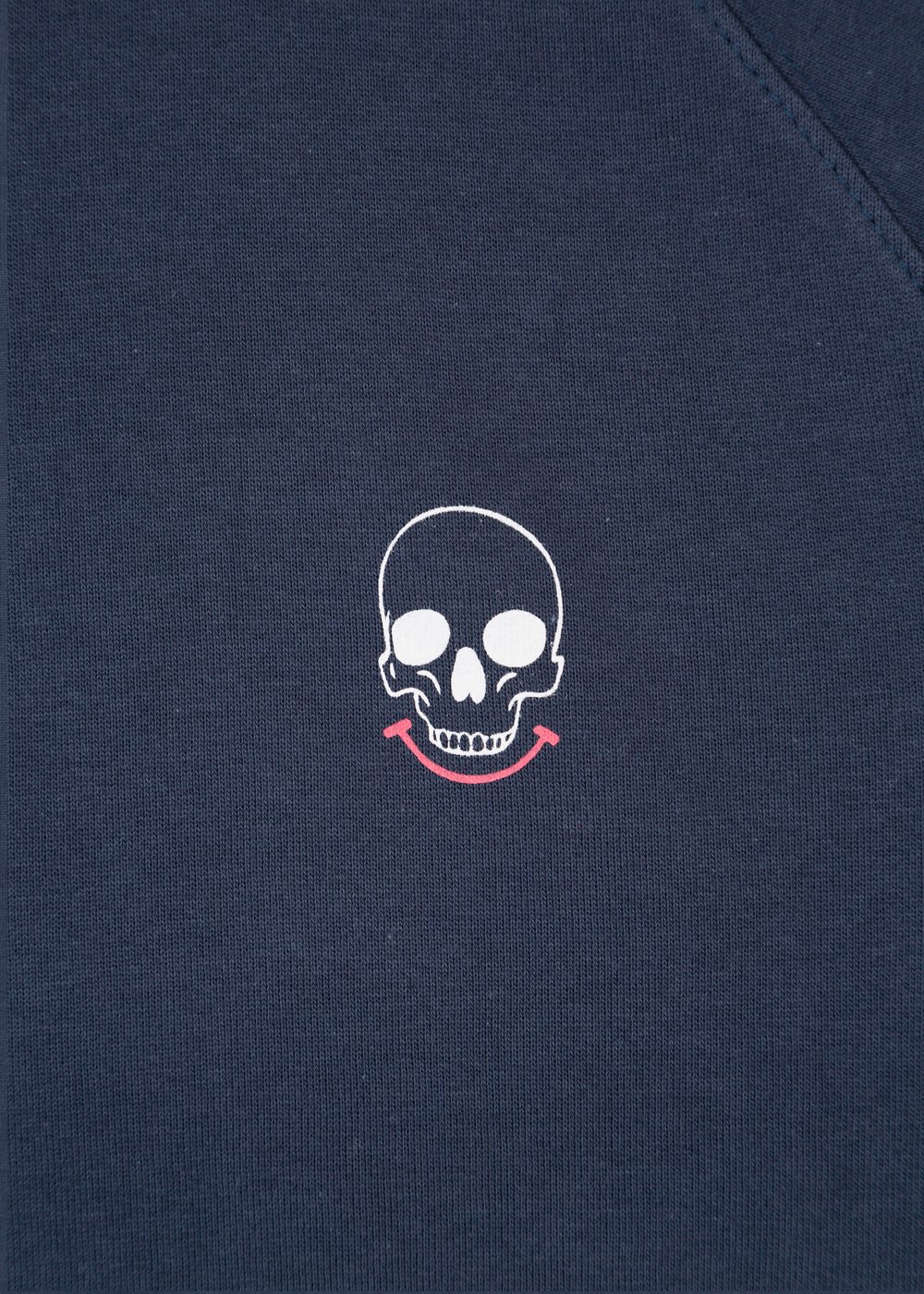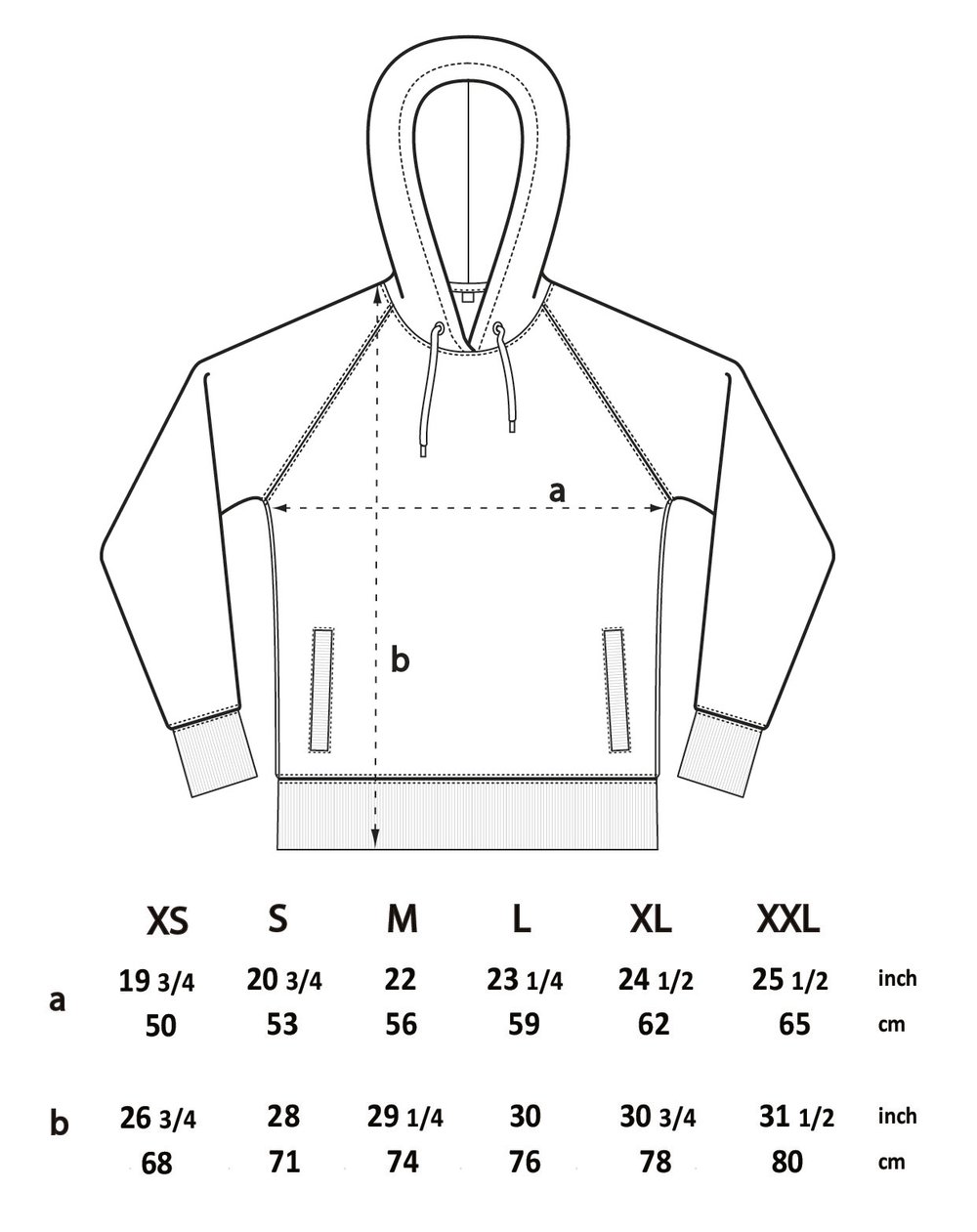 Illustration story: Mr Death - Have you got time to kill today? Our grim reaper is dressed up for business!
Time is a human idea made to measure our mortal lives. Mr Death has the essential job of giving us a frame of reference.
Ask yourself, how much time do you want to waste dying today?
This back print hood will also have the smiley skull logo pocket detail on the front!
Original illustration for Conquer Gear ® by Tomoya Hiramatsu.
UNISEX ORGANIC HOODIE WITH SIDE POCKETS
Brushed 3-ply 9.44 oz / 320 g
100% Combed Cotton. 90% reduced carbon in production!
This luxury fabric hoodie is so soft to the touch you'll think it's constructed of silk, but actually, it's properly "fair wear" made out of one ingredient = 100% Organic Cotton.
A hoody that will keep you toasty on a cold day but not suffocate you, either.
This item has two individual cut side pockets and a double-layer hood, which gives structure and warmth. This is an item you can live in forever. Even the eyelets and drawstrings are unique. This is a classy hoodie inside and out!
Women buying it for unisex use should note to buy one size smaller than our regular women's T-shirts and sweats. The sizing of X-small is equivalent to our women's small items.
Ethics;
Water-Based Ink Printing - Organic inks because water should not be polluted to make printed ethical clothing.
Organics are "Earth Positive / Climate Neutral®" - 100% Organic Products with a 90% reduced carbon footprint.
Fair Wear Foundation - made this way for peace of mind and ethical treatment of people in the garment industry.
All Conquer Gear items are "Illustrated by artists, ethically produced!"