Porky Print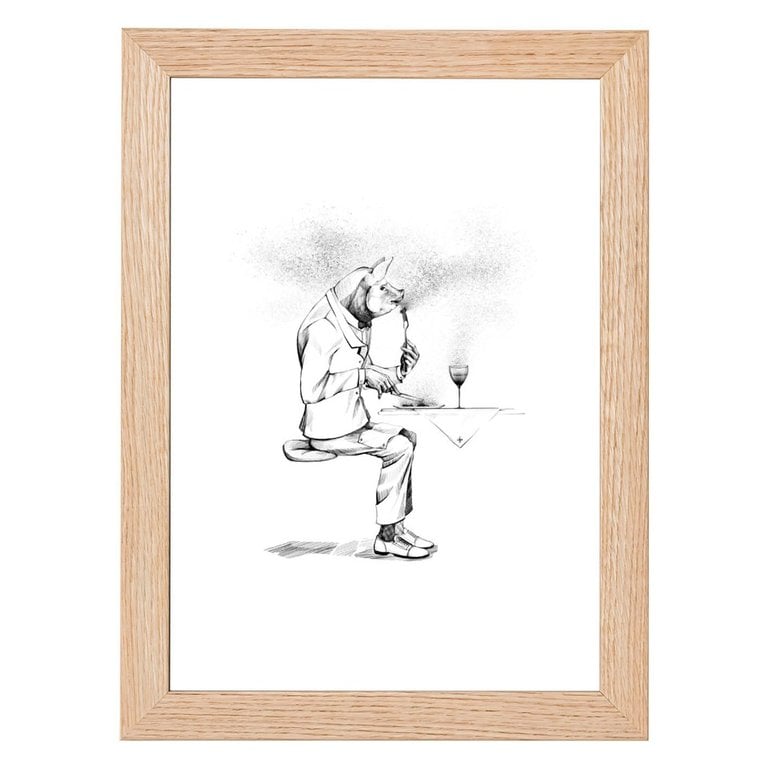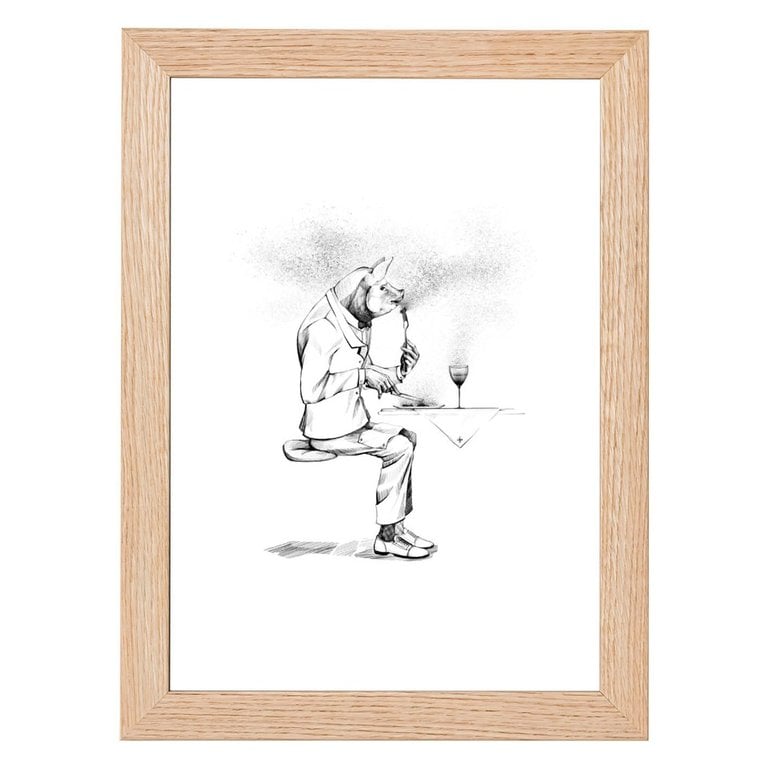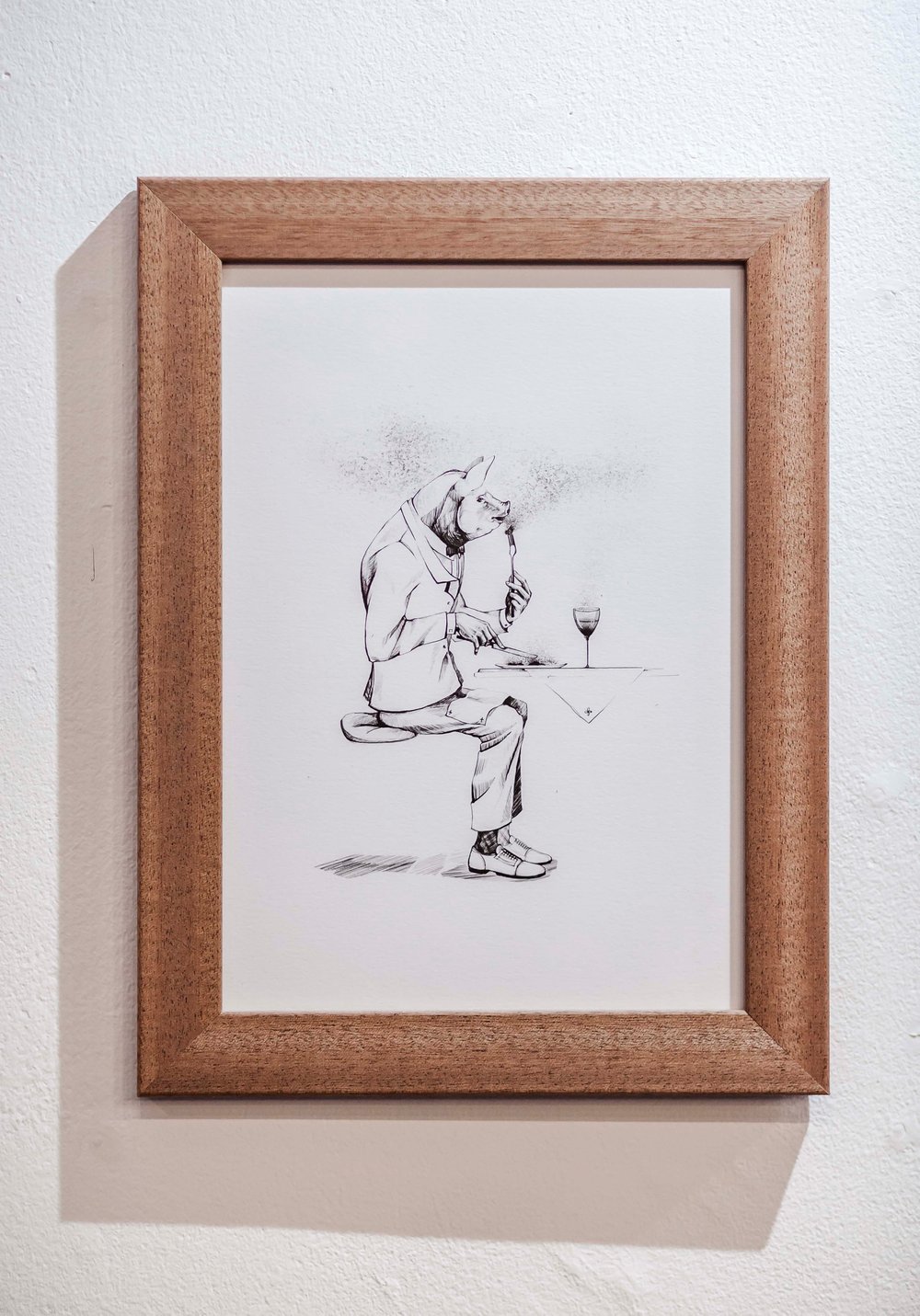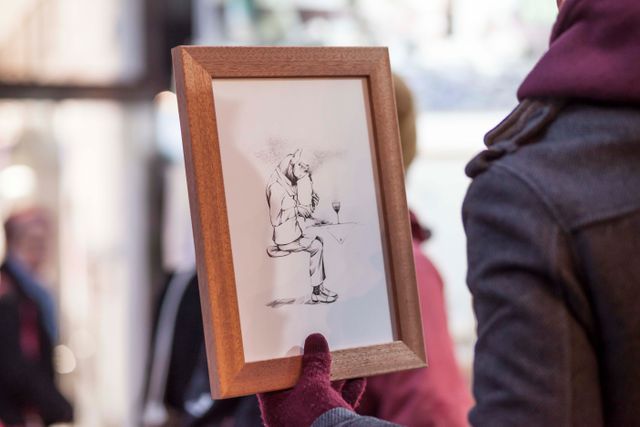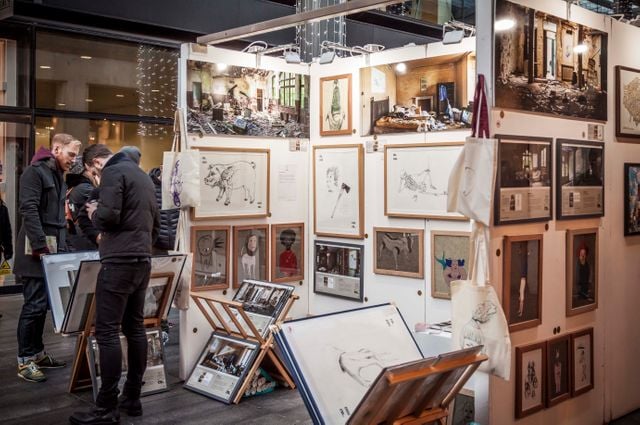 Porky - Porky dinned alone for one again, no need to waste such a delectable meal he had prepared. why was he such a loser when it came to tinder, if only they knew how tasty his chops were!
Original illustration for Conquer Gear ® by Isidora Bojovic
www.ibillustration.com

Printed onto 380mic matte textured paper.
Available in A4 (210 x 297mm measurements)
The print will come flat-packed and mounted on grey board, or already inside the frame when selecting a framed option.