RedHood Grey Kids-T (Organic)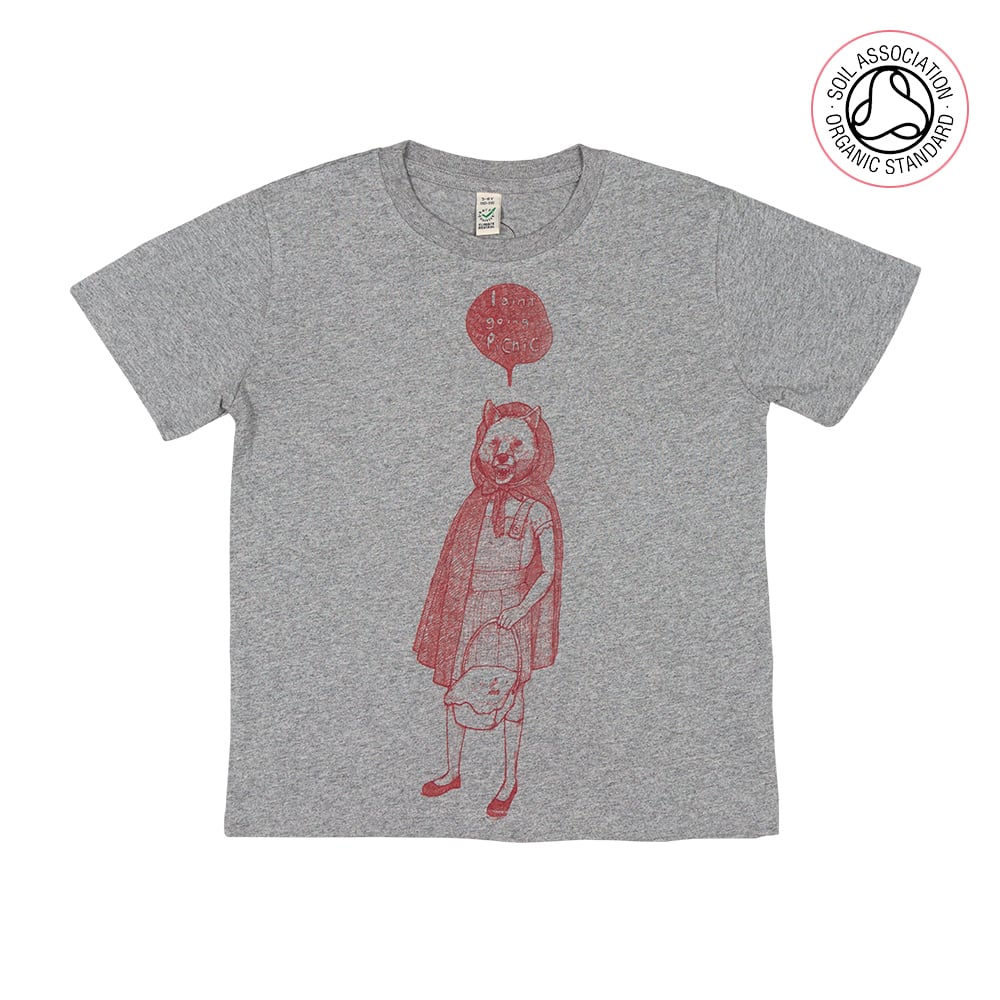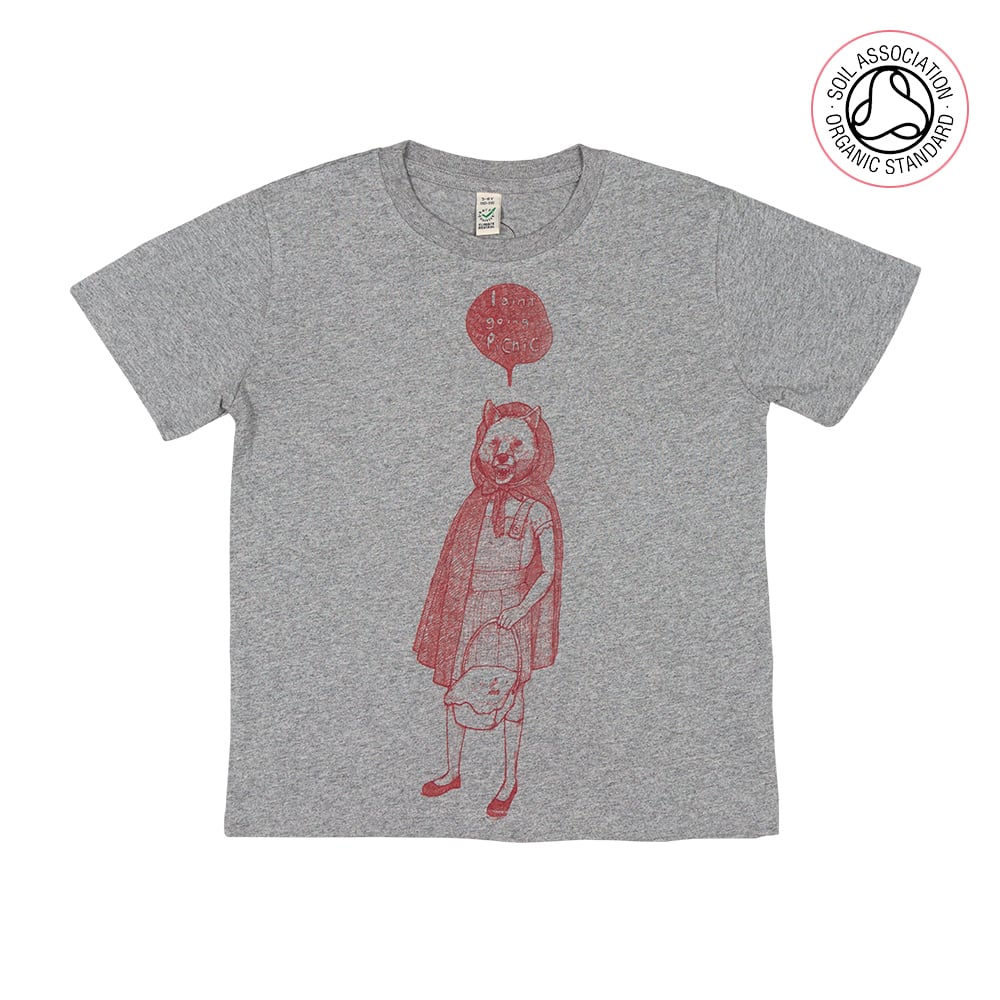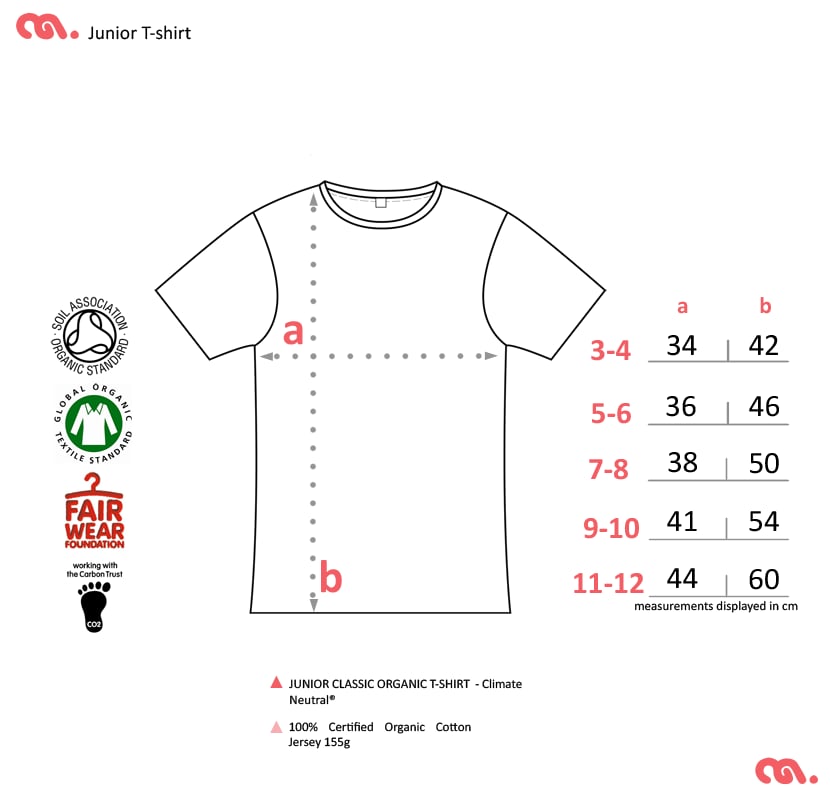 SALE - Was £19 now £14.
Illustration Story: Redhood - Little red 'Wolf' in a very pretty Hood. The Speech bubble reads "I ain't going picnic".
Why pretend that life is happily ever after when it's way more complex? This Wolf in sheep's clothing is a playful and unusual nod to the Grimm's tales.
If you're moaning about his grammar, it's pretty good for a canine! He's gone the whole hog and shaved his lovely legs to get in character, now that's effort!
Original illustration for Conquer Gear ® by Tomoya Hiramatsu.
Garment Info:
JUNIOR CLASSIC ORGANIC T-SHIRT - Climate Neutral®
100% Certified Organic Cotton Jersey 155g
Our kids' T-shirts are a classic box shape cut, perfect for boys or girls under 12, or very tiny adults of course. They are sized by age in two-year groups. Check the sizing chart for the relevant info on age-related height and width dimensions as kids grow at different speeds. It depends on what you're feeding them right ;-)
3-4 yrs, between 98-104cm in height.
5-6 yrs, between 110-116 cm in height.
7-8 yrs, between 122-128 cm in height.
9-10 yrs, between 134-140 cm in height.
11-12 yrs, between 146-152 cm in height.
Ethics;
1.) Water-Based Ink printing - Organic inks, because water should not be polluted to make printed goods.
2.) Earth Positive / Climate Neutral® - 100% Organic Product, with a 90% reduced carbon footprint in manufacturing.
3.) Fair Wear Foundation - made this way for peace of mind and ethical treatment of people in the garment industry.
All Conquer Gear items are "Illustrated by artists, ethically produced!"
Illustrated by artists, ethically produced!