Whatever Mum! Men's Speckled Grey T-shirt (Fair Wear)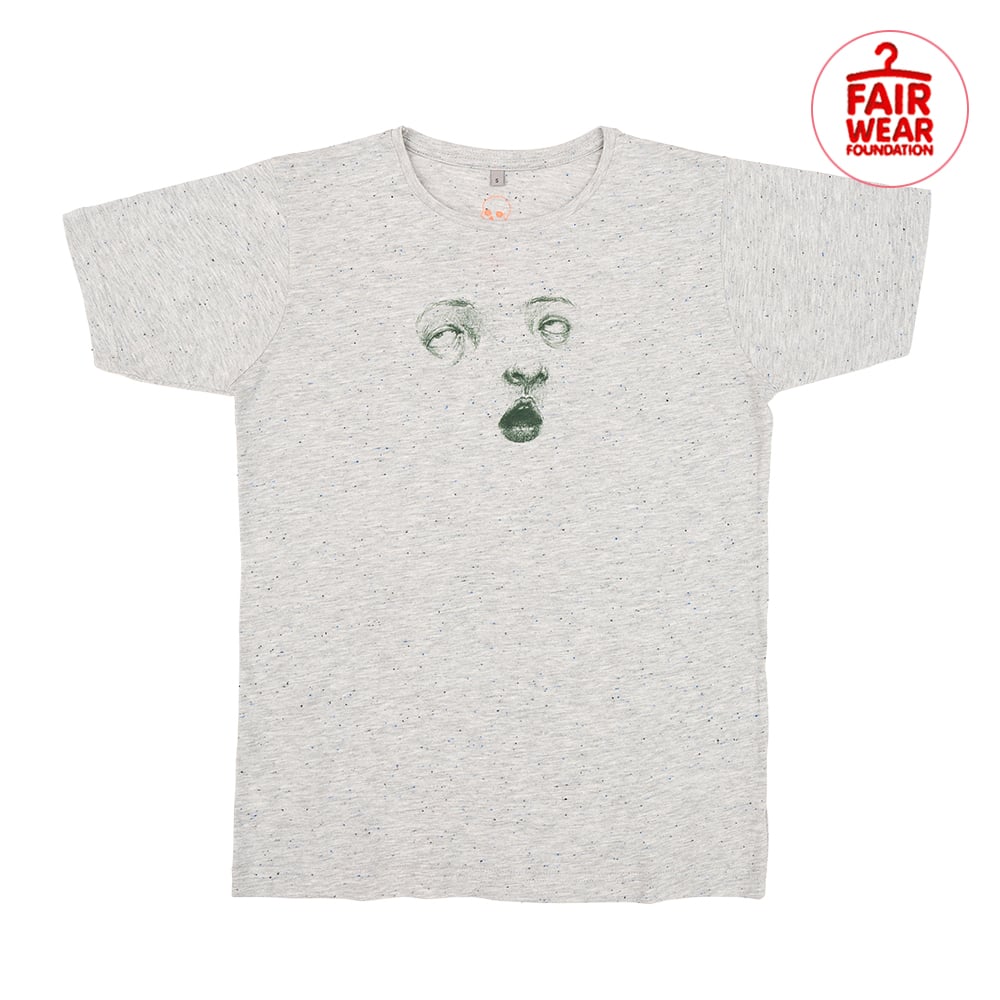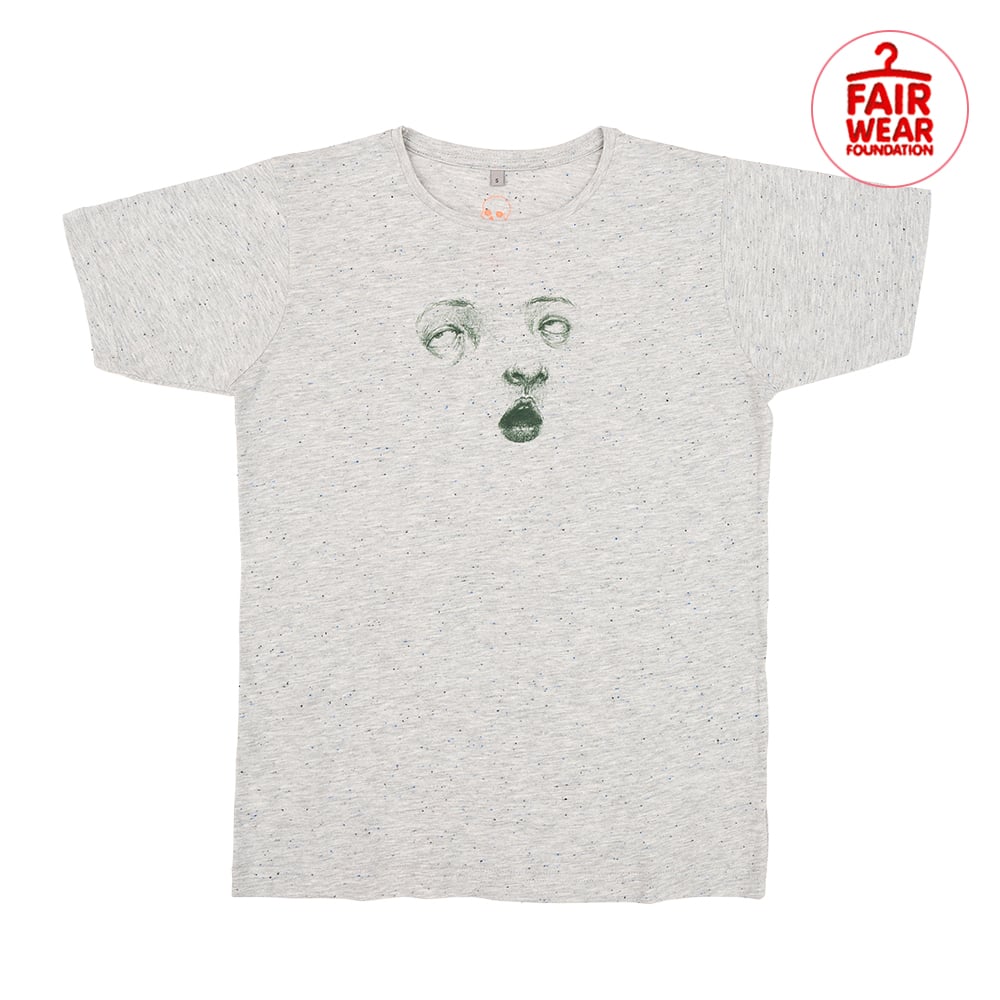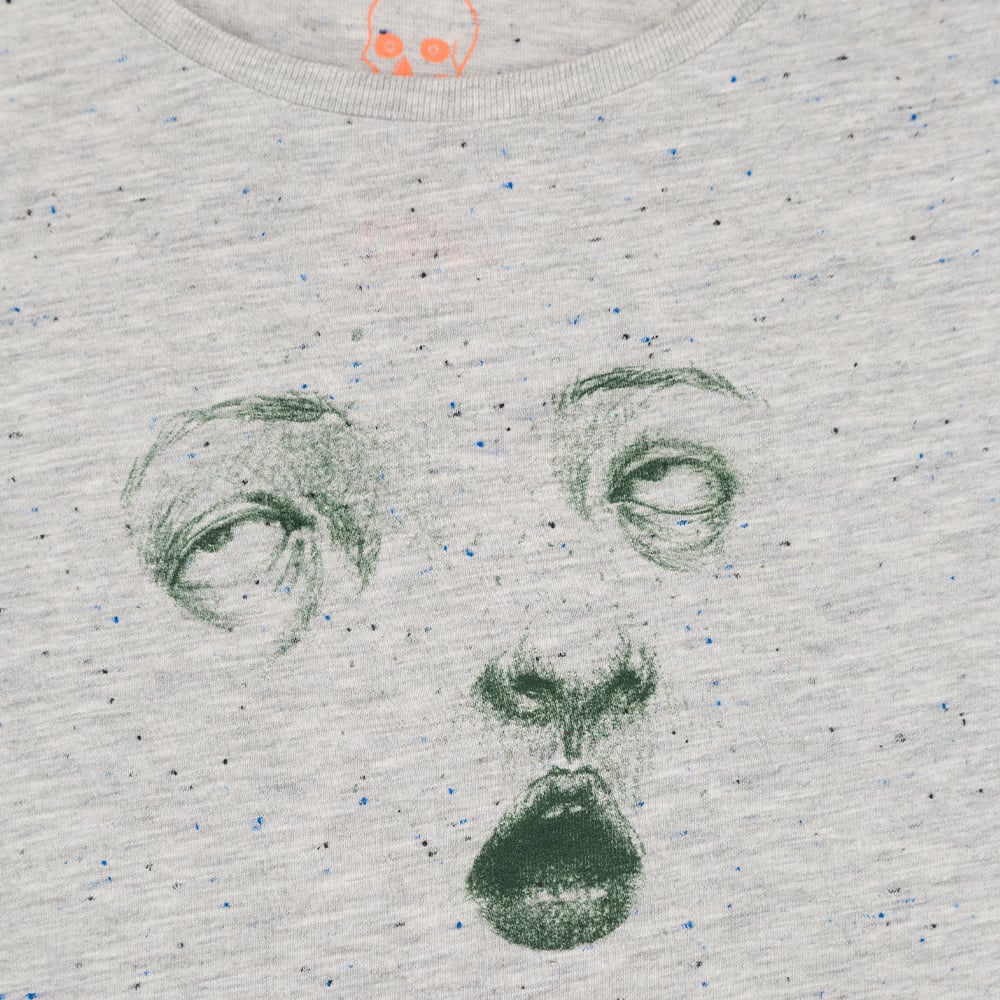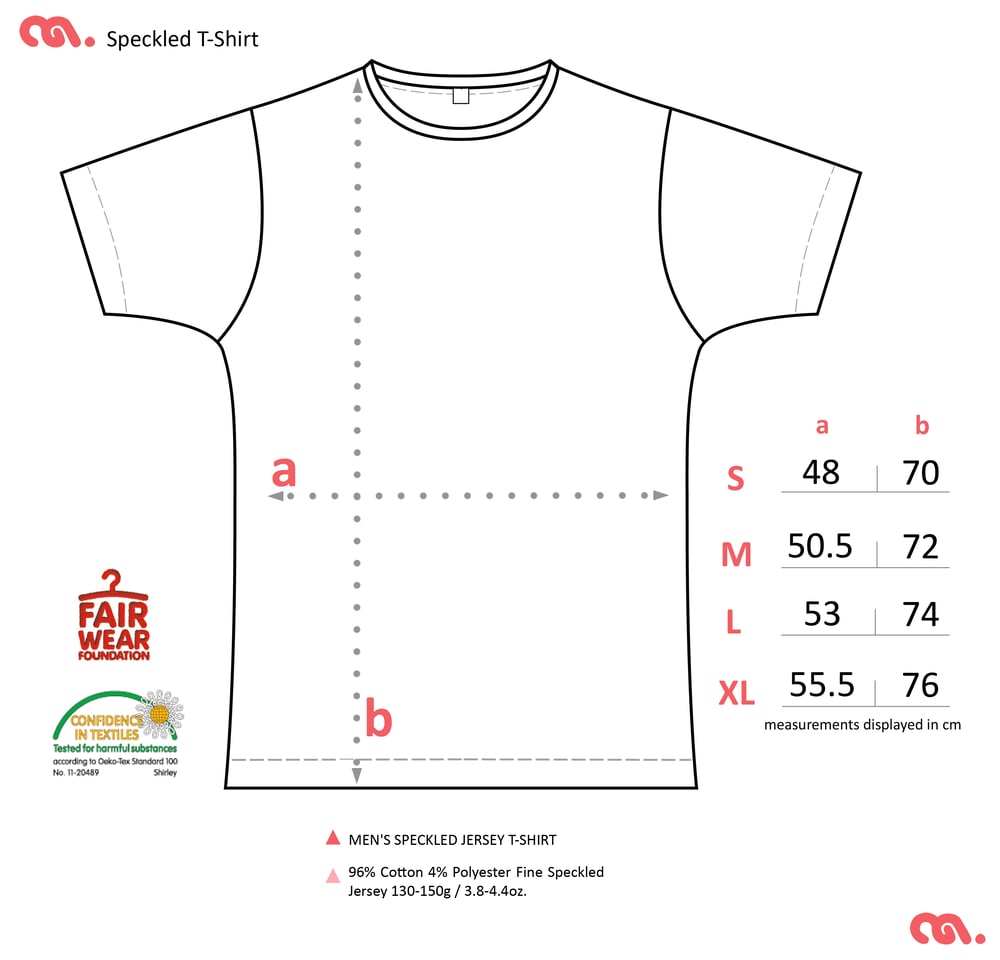 On sale - was £27 now -50% off = £13.50p
Illustration Story; Whatever Mum! - Groan (noun/verb.): a low, mournful sound uttered in pain or grief. Our freckled face adds a twist of personality to your clothing. The shirt on your body turns it into a giant facial expression. An expression that takes an active imagination to places you weren't expecting expect comic reactions, especially from your mum!
Original illustration for Conquer Gear ® by Caroline McArthur
SPECKLED/TWISTED YARN T-SHIRT
96% Combed Cotton, 4% Viscose (Coloured yarn)
Jersey 3.83 oz 4.42 oz / 130 g 150 g - Fare Wear production!
Shape & Feel - Tailored cut, this will fit the arms and shoulders snugly, so it's great if you like to show off what you have got.
The yarn looks pretty darn special as you have specks of blue and black viscose fibre woven into the fabric, a unique look when you see it up close and personal!
Check the sizing chart to make sure you get the right cut on this slim fit garment. Used to our usual garment? We recommend a size bigger for the same, slightly off the body experience!
Ethics;
1.) Water-Based Ink printing - Organic inks because water should not be polluted to make printed goods.
3.) Fair Wear Foundation - made this way for peace of mind and ethical treatment of people in the garment industry. From start to finish, we don't want to make a garment covered in tears, no matter how rebellious our images are!
All Conquer Gear items are "Illustrated by artists, ethically produced!"