Merman Women's Tye-Dye CropT-shirt (Organic)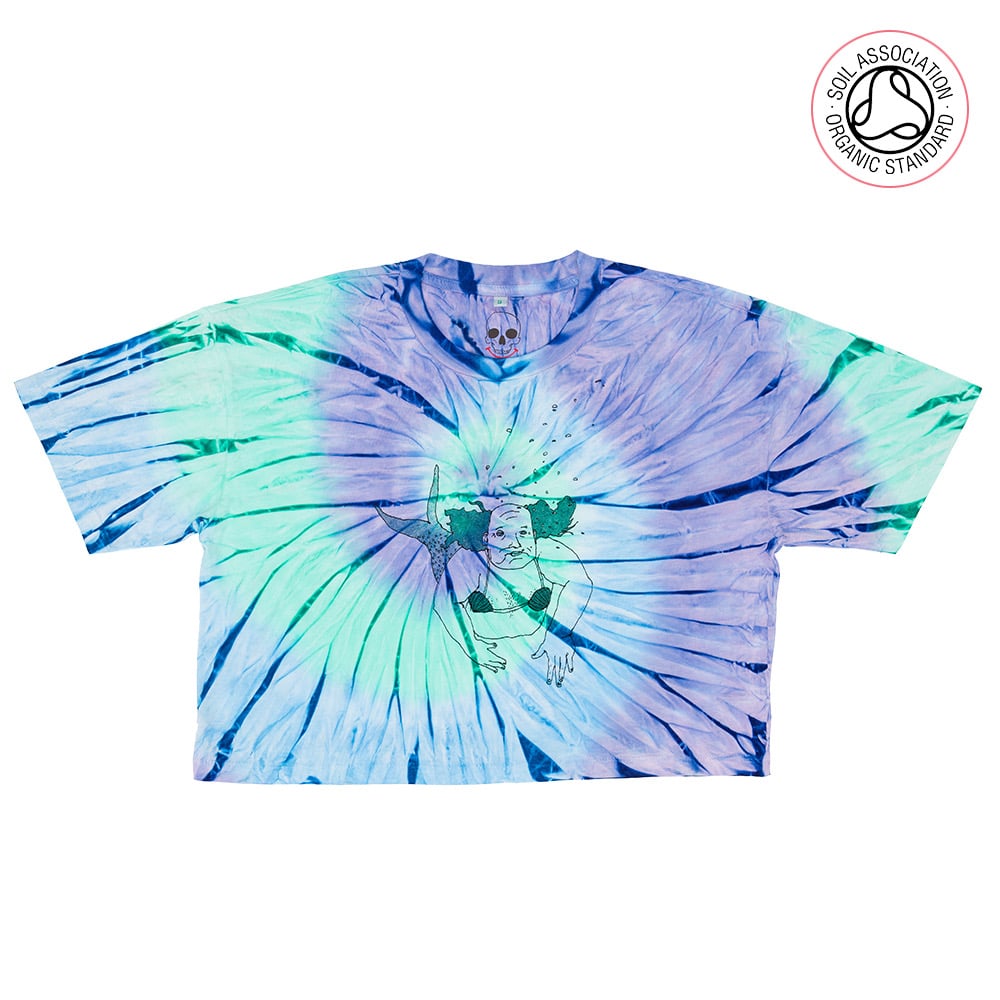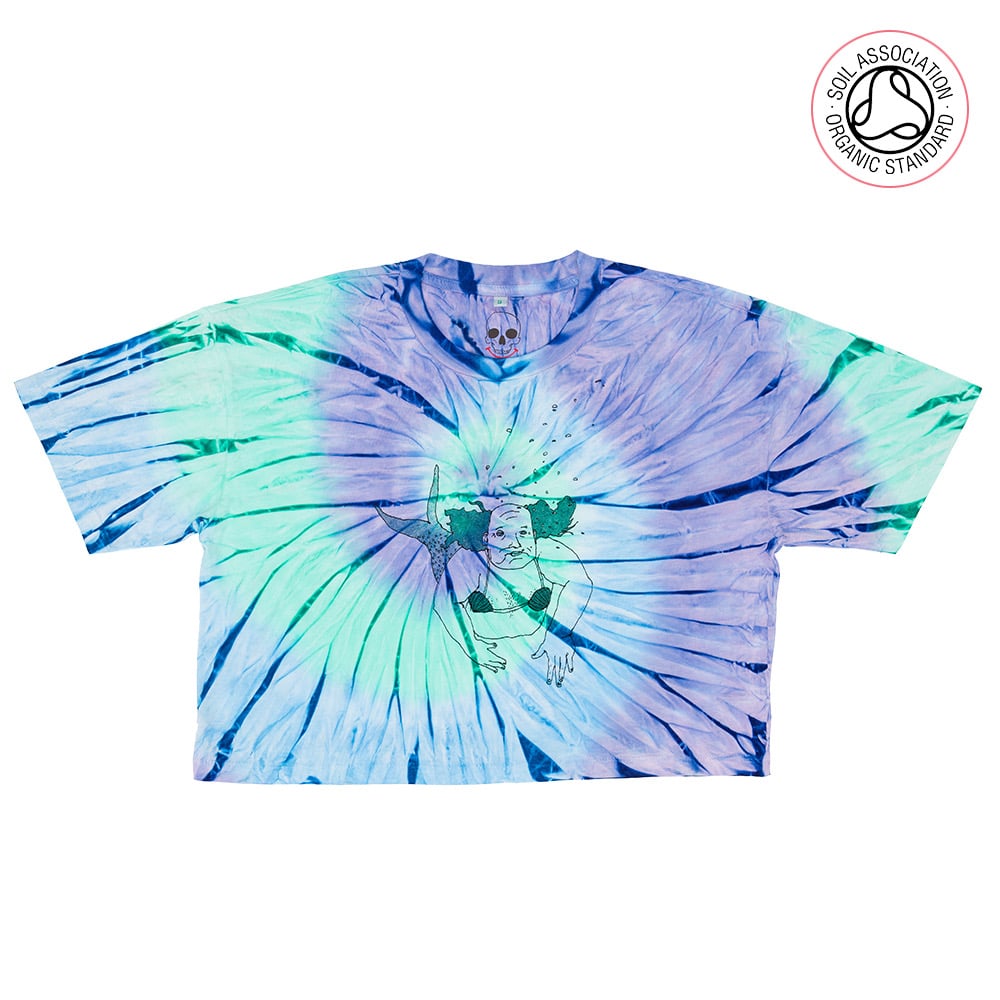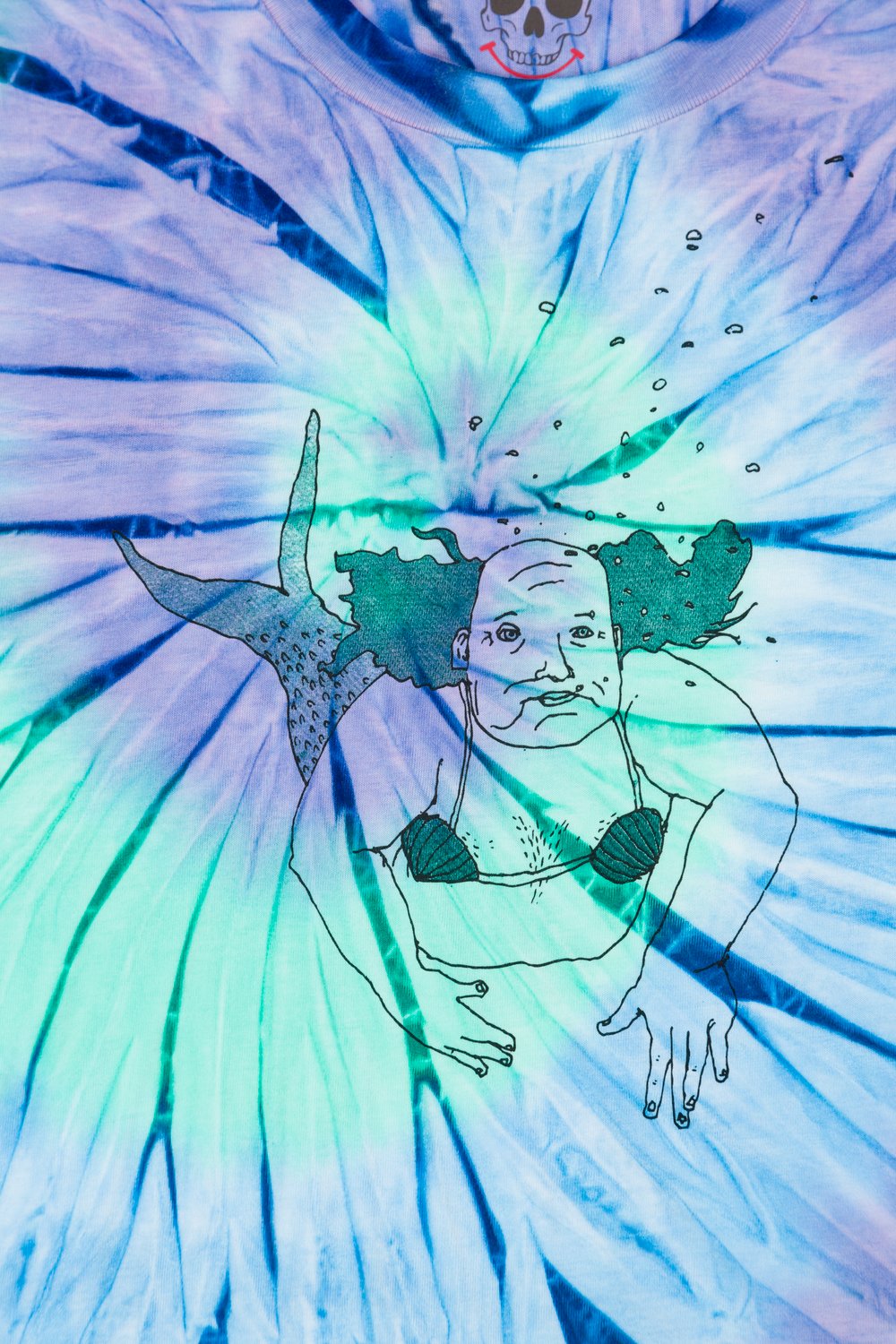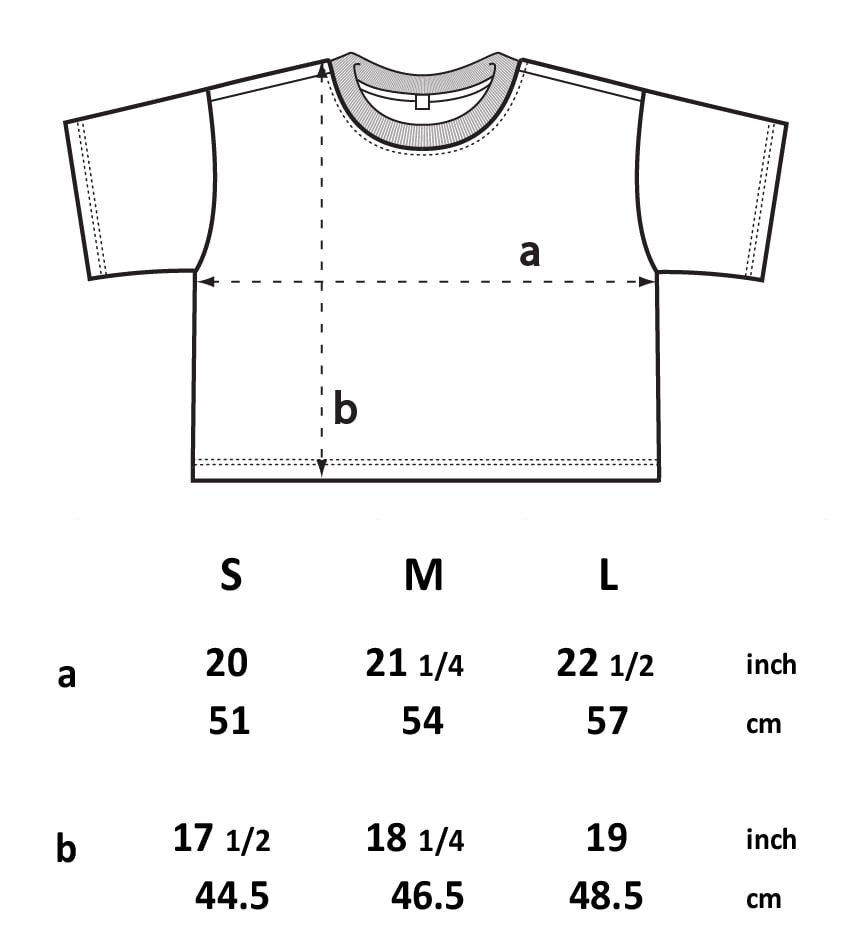 Illustration Story: Merman - The mythical creature, as it's never been seen. A playful image is captured in this colourful piece for your pleasure.
Is he in a shell bra because he is self-conscious about his nipples? Or, in this Instagram generation, is he a true trailblazer of equality? He isn't going to show you if 50% of the nipples of the world are currently censored!!
Screw his male privilege. He will only feel comfortable when the rules are applied equally.
Original illustration for Conquer Gear ® by Tomoya Hiramatsu.
Garment Info:
WOMEN'S LOOSE CROP T-SHIRT - Climate Neutral® Carbon Reduction!
Jersey 4.57 oz / 155 g - Combed & 100% Organic Cotton!
Shape and feel - The cropped style on this garment is not a tight fit, so will hang loose; it's based on a unisex t-shirt shape being cut shorter!
If you want it to come up longer on the body, go bigger. You may want to wear it slouched anyway!
If you prefer a smaller size with more of a fit, you'll have a crop that finishes higher on the torso!
**Tye-Dye Garment - This garment is unusual because it gets Dye-dyed after production.
Due to the unique individual process, Every garment has attractive tones and colour depth variants. No one will be the same as another!
Ethics;
1.) Water-Based Ink printing - Organic inks because water should not be polluted to make printed goods.
2.) Earth Positive / Climate Neutral® - 100% Organic Product, with a 90% reduced carbon footprint in manufacturing.
3.) Fair Wear Foundation - made this way for peace of mind and ethical treatment of people in the garment industry.
All Conquer Gear items are "Illustrated by artists, ethically produced!"